Cypress College Installs Fourth Peace Pole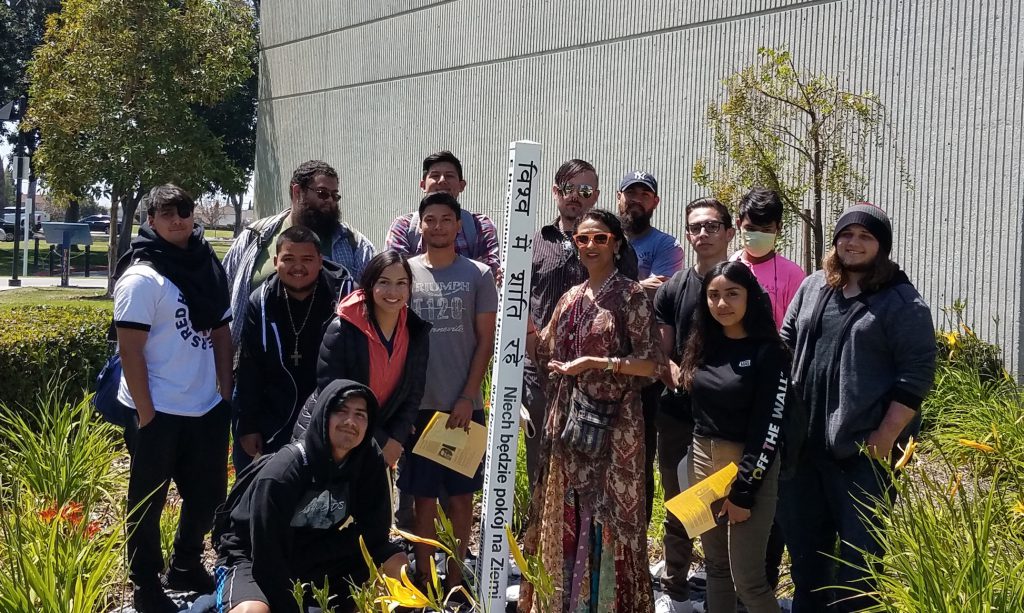 On April 24, 2018, students, faculty, and staff gathered near the Theater Arts building for the installation of our fourth peace pole on campus. The first peace pole was installed in April 2011.
Cypress College President JoAnna Schilling and Language Arts Dean Eldon Young shared inspiring messages of interconnectedness and the protection of our environment, which were themes of this event. Professor Samantha Simmons also spoke, encouraging those present to recycle and protect our waters.
"[P]rotecting our environs and allowing for beauty to flourish is a path to peace," Professor Ambika Talwar, who put together the event, wrote in an email.
About 30 students, faculty, and staff attended the installation.