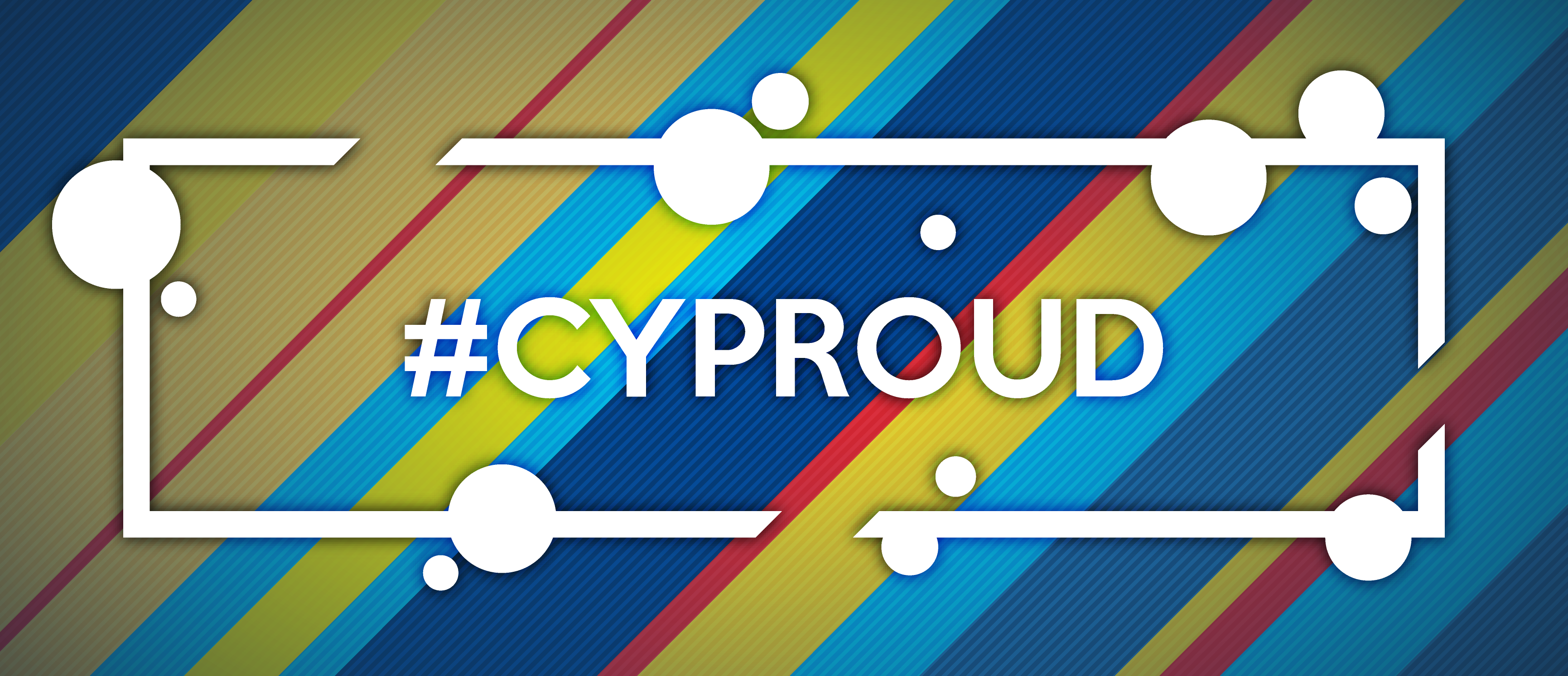 #CYPROUD: Mihir Patel, Computer Science
Student success comes in many different forms, and Cypress College is proud to recognize and celebrate the variety of paths our students take to achieve their dreams. Whether it's transferring to a four-year institution, or receiving an associate degree or certificate and heading into the workforce, we want all of our students to know we are on this educational journey with them and are pleased to feature distinguished #CYProud students for 2018.
Mihir Patel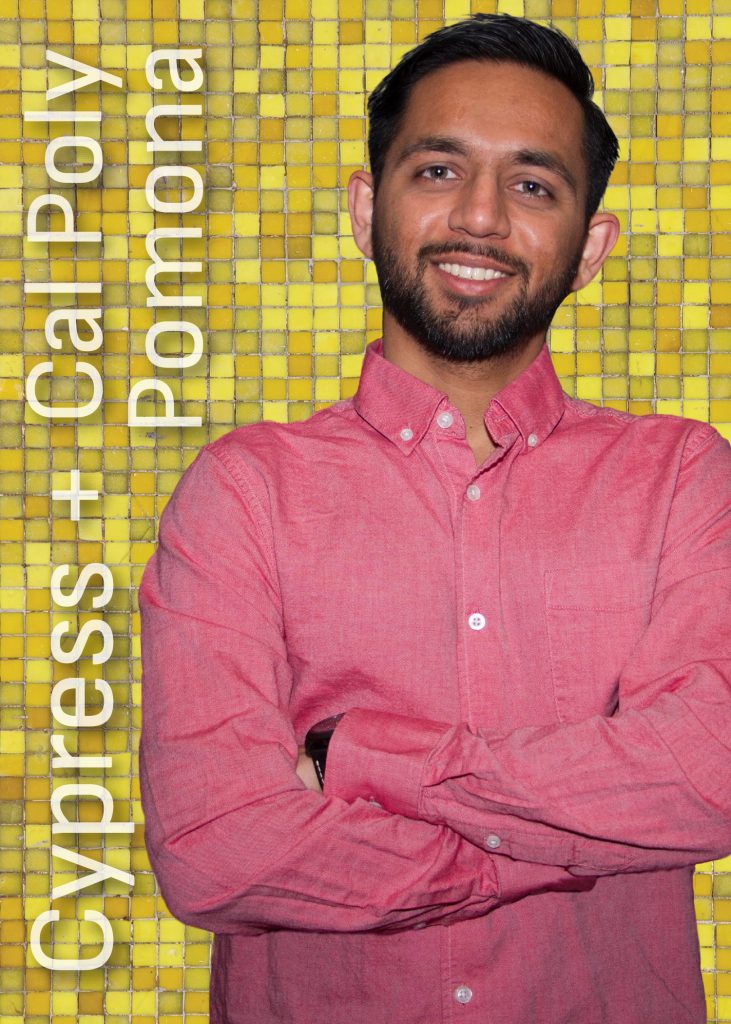 Mihir is a computer science major transferring to Cal Poly Pomona following his graduation from Cypress College. He immigrated to the U.S. from India at the age of 11 and at first struggled to learn English. With advice and guidance from his older sister, Mihir decided to attend Cypress College after high school and found help from the EOPS program and many of his professors. He aspires to earn a master's degree and become a programming teacher or work in the programming industry for a major corporation.
Please tell us a little about yourself. Where did you grow up? What are your interests? What is your story?
I was born in India and migrated to the U.S. when I was 11 years old. I look at my younger self now and would have never imagined the troubles I overcame in my life to be where I am now. I had to learn English on my own. I would try to converse with my classmates, whom I could not understand. I couldn't have been here without the guidance of my older sister. She turned her bad experience into advice for me so that I can have a better future. I owe it to my sister for me being at Cypress College, and I am very grateful for her guidance.
My interest in technology and computers is what convinced me to major in computer science. Besides an interest in computers, I really enjoy learning about psychology, specifically brain behavioral studies. I would consider doing a minor in psychology at Cal Poly Pomona.
Why did you choose Cypress College?
Cypress College was my first choice of community colleges because of the great programs they have on campus. I also learned that Cypress offers a multitude of on-campus social opportunities and clubs. Cypress College also had exceptional transfer rate percentages.
I also chose Cypress College because it was convenient; it was close to my house and my previous job. It also has small class sizes, which gives a great study environment for students to learn and communicate with professors. I fell in love with the Cypress College campus even before I enrolled. I had also heard many great things about the campus and faculty from my sister and a few of her friends who attended Cypress College.
What have you been involved in at Cypress College? How has your path unfolded?
I was involved in the EOPS program for about three years. The program gave me opportunities to socialize and improve my network with other students interested in the same major as me. The program hosted a field trip to northern UC schools and some of the southern UC schools as well. In addition to the field trips, I attended some of their workshops to better my studying skills. I was inspired to create my own club on campus after attending the field trip and workshops.
I also did work study at the EOPS office which allowed me to network with some of the staff members around the campus.
What are you most passionate about? Why?
I am passionate about helping others in any way possible. I also love to learn about new topics that are different from my major. In my free time I watch some TED Talk videos, read some articles regarding new technological advancement, and do some research on Game Theory. I am also passionate about games and I would really like to become a Game Developer somewhere down my career path. I am aiming to get my master's in computer science and possibly even teach programming.
Who are the faculty and staff that have helped you get where you are today?
I want to acknowledge my EOPS counselor, Alan Reza, for helping me reach my dream. He helped me create my education planner as well as my transfer process. He also gave me several opportunities to be involved in social events.
I recently took Physics 222 with Professor Subramaniam and she helped me change my study habits. Her class was the hardest class I have ever taken, and she always made sure to give us the encouragement to study hard. It was thanks to her that I went from studying 10 to 12 hours a week to studying almost 20 to 23 hours a week. She has helped me prepare for the hard work I will face once I transfer to Cal Poly Pomona.
I also want to say thank you to all my previous professors for helping me become the person I am today. They have all been wonderful and helpful in every way.
What are your immediate plans after completing your studies at Cypress College (at your transfer institution, in the workforce, etc.)?
My plans after transferring from Cypress College are to finish up my bachelor's degree and follow up to get my master's degree as well. I would like to be a programming teacher after I receive my master's degree. If teaching doesn't go my way, I would either consider working as a software engineer for Amazon or as a game client engineer for Valve Corporation.
What are your long-term goals? What do you aspire to?
My long-term goals are to work in a programming industry. After I acquire experience, I would like to design an application for augmented reality. I would also like to focus and learn more about artificial intelligence.
What are you most proud of?
I am most proud of the success I have achieved here at Cypress College. I am also proud of myself for being accepted to Cal Poly Pomona because of all the hard work I have done. I am proud and grateful for the experience I gained from creating a club on campus.
What one bit of advice would you give to current and future Cypress College students?
I would advise the current and future students of Cypress College to never give up on their dreams, no matter how far it may seem. Even if there are financial issues, do not give up on your education and continue being at least a part-time student. I would also recommend making friends that are pursuing the same major as you will most likely take the same classes.
Put yourself out there and join a club on campus to increase your social network. My counselor always told me, "Your network is your net worth," and I take those words very seriously. As you increase your network, more opportunities will open up for you. Try to get as much experience off campus by attending events as they are equally as important as your academic experience.
Is there anything else you'd like to share?
I want to say thank you to my family, friends, and professors for helping me. I just want to wish the best of luck to current and future Cypress College students in achieving their goals, and may their hard work pay off.
"People won't have time for you if you are always angry and complaining." – Stephen Hawking.