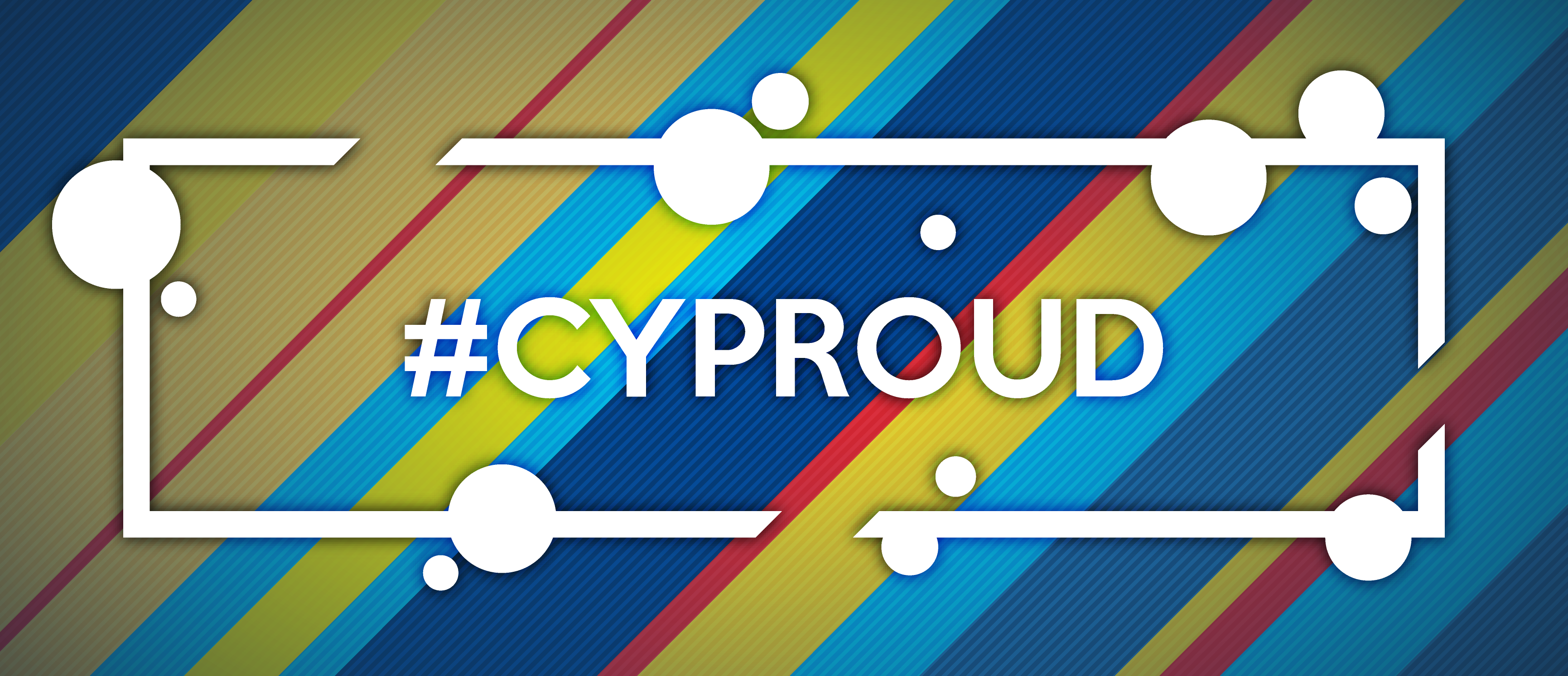 #CYPROUD: Ngoc Ngo, Psychology
Student success comes in many different forms, and Cypress College is proud to recognize and celebrate the variety of paths our students take to achieve their dreams. Whether it's transferring to a four-year institution, or receiving an associate degree or certificate and heading into the workforce, we want all of our students to know we are on this educational journey with them and are pleased to feature distinguished #CYProud students for 2018.
Ngoc Ngo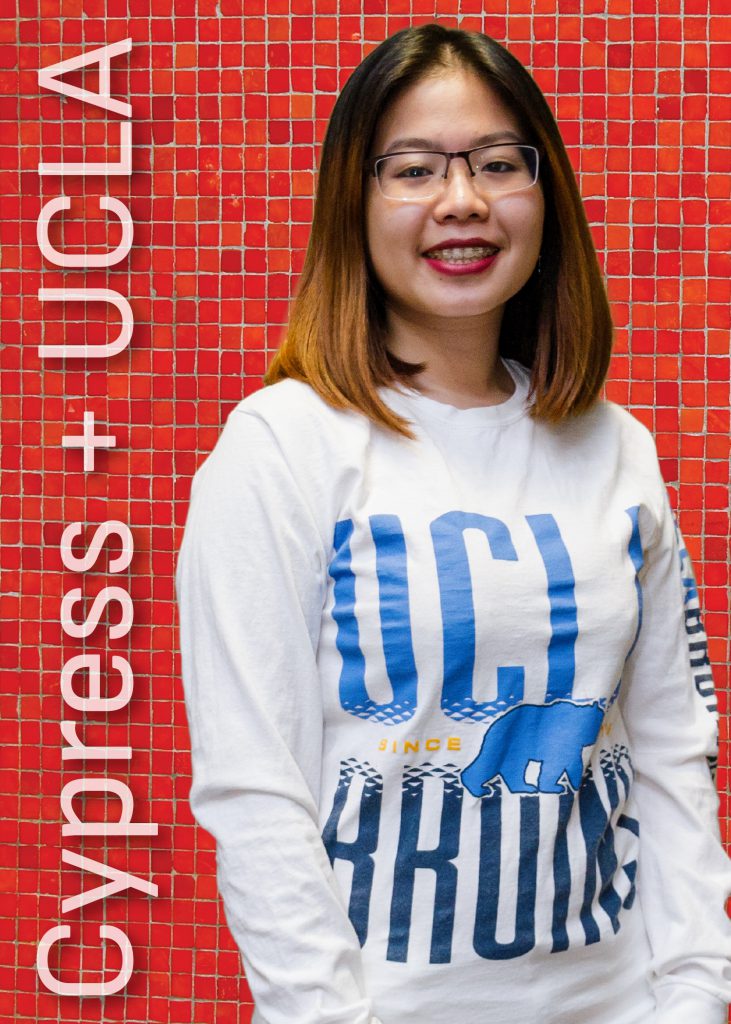 Ngoc is a psychology major transferring to UCLA following her graduation from Cypress College. A native of Vietnam, Ngoc wanted to pursue higher education in the U.S. because it would allow her to study her passion and provide her with more opportunities. She is a first-generation college student and participant in the CC2PhD Scholar Program, a research and Ph.D. preparation program offered through the UCLA-based CC2PhD Association. She enjoys working with children and aspires to be a child psychologist.
Please tell us a little about yourself. Where did you grow up? What are your interests? What is your story?
I came to the U.S. two years ago from Vietnam. It was not easy to leave the place where I grew up for almost 20 years; however, I knew deep in my heart that the U.S. would be a better place for my future and education. Just like other new immigrants, I struggled to adapt to the new culture. When it came to communication, I felt like I was falling in a big black hole of disappointment and depression because I could not express myself.
I love studying psychology, but there was not any opportunity for me to pursue it in Vietnam. Thus, despite the language barrier, I set a goal to double my efforts and get ready to face challenges in order to achieve a degree in psychology here in the U.S.
Why did you choose Cypress College?
One of my relatives suggested Golden West, OCC, and Santa Ana College when I had to decide which community college I would like to go. At that time, I'd only been in the U.S. for a few months, so I literally had no idea about the colleges here. One day, I went to the swap meet at Cypress College and fell in love with the campus. It was then that I decided Cypress College would be my new home for the next two years.
What have you been involved in at Cypress College? How has your path unfolded?
I have been in EOPS for three semesters. It is such a wonderful program with amazing staff who not only provide me with valuable information, memorable field trips, and tons of advice, but also are like my little family. I was lucky to have a chance to work as a student advisor in EOPS, where I learned to express myself and help other students. Without EOPS and its wonderful staff, my success would have taken longer to come and with many more difficulties.
What are you most passionate about? Why?
I am in love working with children. I always think that every child should be given an equal opportunity to grow, especially those who have mental disabilities. That is why I choose to become a child psychologist.
Who are the faculty and staff that have helped you get where you are today?
All of the faculty and staff I have been working with contributed to my success. However, if I had to list the top three, it would be Professor Wada and Professor Simmons in the ESL Department, and Eva Palomares, my EOPS counselor. Professor Wada and Professor Simmons helped me build my very first foundation for academic writing and reading in English. They are also now my mentors whenever I need help. Eva is a wonderful counselor who helped me on my educational and career pathway. Her encouragement motivates me, making me believe more in myself, and the quotes in her office inspire me very much.
What are your immediate plans after completing your studies at Cypress College (at your transfer institution, in the workforce, etc.)?
I will go to UCLA, finish my bachelor's degree in psychology, and then apply for graduate school. During my time at UCLA, I will get involved in research to gain more experience, confirm my final interest, and get fully prepared for post-baccalaureate education.
What are your long-term goals? What do you aspire to?
During my time at UCLA, I would like to get involved in an international non-profit organization working to help children in need. I will apply for a research assistant position in some of the labs at UCLA to increase my research experience. I will set a plan working to maintain a high GPA, expand my network, and prepare myself as best as I can for graduate school. I have not decided on a specific field I would like to go deeply into, but sure to say that earning a doctorate is one of the goals.
I will also have one gap year to give back to my parents, who sacrificed their whole lives for my education. My lifelong goal is always to make my parents proud.
What are you most proud of?
I am proud of who I am today. Every obstacle I have overcome, every fear I have fought against, and every bit of nervousness that has been stuck in my head are now becoming points of pride. I am proud of not giving up in the middle. I am proud of being a Vietnamese immigrant, first-generation student to graduate with the excellent GPA, holding the first college degree in my family.
What one bit of advice would you give to current and future Cypress College students?
Set your goal and work for it with all your heart. Don't ever allow yourself to think that you cannot. Be confident. Believe in your true self. If you are an immigrant, don't let language barriers prevent you from what you love and what you want to do. You do not need to speak perfect English, but you need to have passion and knowledge.
Is there anything else you'd like to share?
I would like to once again say thank you to all faculty and staff at Cypress College. Thank you for giving me such an incredible experience of my life here in the U.S.