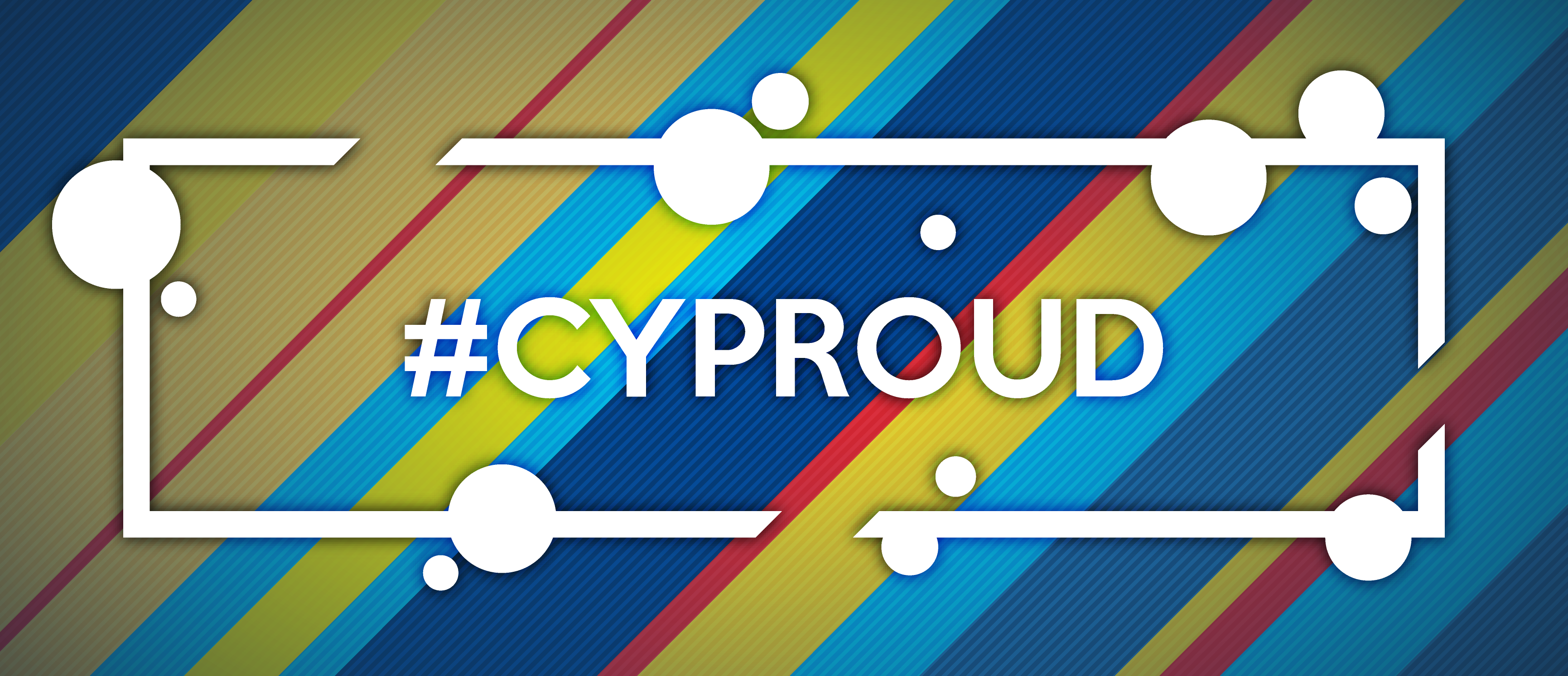 #CYPROUD: Luis Ramirez, Engineering
Student success comes in many different forms, and Cypress College is proud to recognize and celebrate the variety of paths our students take to achieve their dreams. Whether it's transferring to a four-year institution, or receiving an associate degree or certificate and heading into the workforce, we want all of our students to know we are on this educational journey with them and are pleased to feature distinguished #CYProud students for 2018.
Luis Ramirez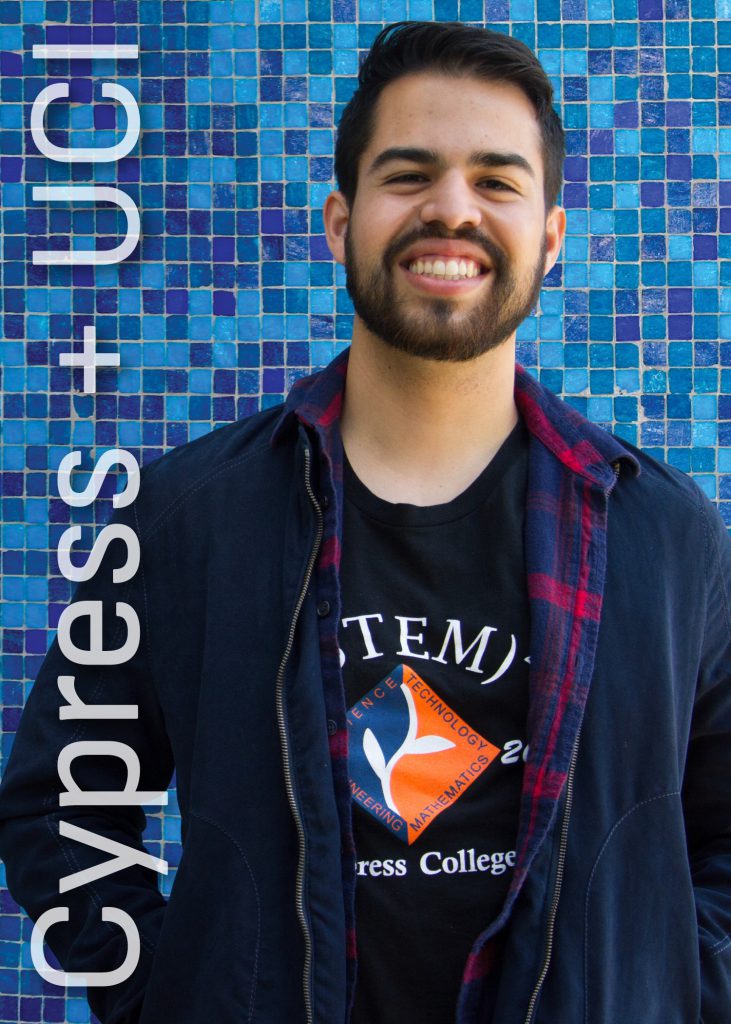 Luis is an engineering major transferring to University of California, Irvine, following his graduation from Cypress College. With hard work, dedication, and passion, Luis evolved from an average student in high school to a college student graduating with honors. After an experience working with a young amputee learning to walk with his new prosthetic leg and research dealing with artificial muscles, he decided to pursue a mechanical engineering degree with aspirations of developing prosthetics, exoskeletons, and wearable robotics to help those with impaired muscular movement.
Please tell us a little about yourself. Where did you grow up? What are your interests? What is your story?
Hi, my name is Luis. I have spent my whole life growing up in Long Beach. My hobbies during the semester include studying, living in coffee shops, crying over exams, and the typical STEM student activities. When I'm not focused on school, I like shooting photography, exploring unfamiliar cities, volunteering, working with children, and growing my skill sets.
Why did you choose Cypress College?
I fell in love with the environment. I noticed that students at Cypress take school very seriously. It was out of the way for me to attend compared to other community colleges, but the environment motivated me to stay focused, do my studies, and not let distractions get in the way of my academics.
What have you been involved in at Cypress College? How has your path unfolded?
Upon joining the (STEM)2 Program, I was exposed to a nurturing academic setting that offered endless opportunities to grow. It was through this program that I was accepted to participate in a paid summer research opportunity at University of California, San Diego to work with artificial muscles and underwater soft robotics. This experience was my exposure to the professional field where I learned the importance of being a well-rounded student with more skills and experience than merely a high GPA. Since then, I have put myself out there and have met large amounts of professionals, gained scholarships, founded our Cypress College Society of Hispanic Professional Engineers (SHPE) Chapter, organized large workshops, and community outreach events.
What are you most passionate about? Why?
I am very passionate about community development. I see the Cypress College community as a very vital component of my success, fellow students, and faculty alike. Specifically, I have strived to organize as many opportunities to aid fellow peers struggling through difficulties similar to those I have faced as a community college student. I have applied my efforts outside of my classwork toward creating opportunities for our students to gain leadership experience, work with mentors in the professional field, have valuable teaching experiences through tutoring opportunities, earn scholarships, as well as valuable information on how to transfer to their dream four-year university.
Who are the faculty and staff that have helped you get where you are today?
Cypress College stands out to me because of the endless support from faculty. Every professor has always been eager to help through letters of recommendation, office hours, emotional support, professional advice, and encouragement throughout the moments I thought I couldn't keep going. For all of that, I thank every single faculty member and hope they know that none of their dedication toward their students goes unappreciated.
Specifically, I would love to thank professors Amy Ward, Sheila Nguyen, and Torri Dragonov for their mentorship and letters of recommendation for my scholarships and internships; and Yanet Garcia and her staff for their endless efforts toward providing opportunities to our STEM scholars and Yanet's joy of personally listening to and assisting us through our struggles. I'd also like to thank the physics professors for making me appreciate the true definition of applying myself to learn what I love.
What are your immediate plans after completing your studies at Cypress College (at your transfer institution, in the workforce, etc.)?
My plan for when I transfer is to devote every ounce of my human will to studying for my classes to maintain a high GPA for graduate school. I also hope to gain more experience conducting research to make myself a more competitive applicant.
What are your long-term goals? What do you aspire to?
I've always wanted to devote myself to helping children. The semester I took my first physics class and human anatomy class, I was working with a child with a recent amputation who was learning how to walk with his new prosthetic leg. The way he was so enthusiastic about learning how to walk with his new "magic leg" made me consider applying myself to developing devices to help individuals dealing with physical abnormalities. From this and my summer research experience working with artificial muscles, I set the goal of applying my mechanical engineering degree toward developing prosthetics and exoskeletons, as well as soft, wearable robotics that will help with impaired muscular movement. As far as where I see myself, I honestly would be comfortable conducting research, working in industry, or even starting my own company to develop the best devices for those in need.
What are you most proud of?
What I am most proud of is the progress I have made in recent years. Graduating out of high school, I had a 2.6 GPA and was expected to not make anything out of myself. I never even imagined associating the career of engineering with my name or even taking any math class past college algebra. It amazes me that I've managed to push myself every night studying in order to surpass every challenge and exam that I have encountered. I'm extremely proud to be able to have found such a rewarding major that frustrates me as well as captivates me. I am happy to say that my parents are actually excited to see where my hard work will take me. Finally, I am also very happy to have met so many influential people in my recent years here. The friendships I have made here will never be forgotten.
What one bit of advice would you give to current and future Cypress College students?
Be proud of your academic struggle, lack of sleep, and determination to get the highest score possible. Identify with the hardest-working students in the class who pour out their souls every night in order to pass the class. Push yourself as well as your peers to do better and do not let them give up. Be genuinely happy for your classmates when they do great on an exam. People take notice of your hard work and character much more than what you say about yourself.
Is there anything else you'd like to share?
I have had a lot of mentors and peers congratulate me on organizing large events, collaborating with numerous professionals, and even surprising professors who doubted my abilities with my hard work. But I wake up every day feeling that all my accomplishments were merely a freak accident and I am not worthy of any of the opportunities I have been blessed with. The sad fact is that some of the most brilliant individuals I have met at Cypress feel this same way.
Please carry yourself with an attitude, don't listen to those who doubt your abilities, and let your hard work speak for itself. Surround yourself with those who believe in you and push you to do better, and smile at everyone who has been a part of your academic journey.