First Award of Bachelor's Degrees at Cypress College's 51st Commencement on Friday
Friday's graduation at Cypress College will feature the first cohort of baccalaureate-degree recipients and a record number of overall participants — nearly 600. The 51st commencement begins at 6 p.m. on May 25, 2018, in Gateway Plaza. A live video feed will be provided via Facebook Live and on the college website.
The Bachelor of Science in Funeral Service will be awarded to five students as part of a state-wide pilot program in which 15 California Community Colleges were selected for career-based baccalaureate-degree programs. Instruction in the program began in August. The degree candidates are: Stephen Crawford, Aimee-Lynne Gigel, Lisa Hang, Cassidy Johnston, and Jenna Moerk.
There are 1,002 students graduating from at least one of the college's 73 degree programs. Combined, they are earning 1,228 associate degrees. Another 432 students are earning a combined 649 occupational certificates from one of the 176 career-certificate programs. The record of successful student completion helped Cypress College earn Niche, Inc.'s ranking as the top community college in California, several Star awards from the California Community Colleges Chancellor's Office, and a number of other top-five national designations.
Abhiruchi Chaulagain is Cypress College's Outstanding Graduate for 2018. Headed to UCI in the fall, Chaulagain (full bio below) moved to the United States in 2015 following a devastating earthquake in her native Nepal. The disaster inspired her to seek a career in emergency and disaster medicine.
Curtis Scheetz, a business owner, is the 2018 Outstanding Alumnus. Scheetz completed the college's HVAC program and went on to work his way up in the heating and ventilation industry. He founded Total Environmental Management, Inc. to fill a void in the industry.
Farisa Morales, a NASA astrophysicist, will deliver the commencement keynote. Dr. Morales searches for new planets at the Jet Propulsion Laboratory in Pasadena and is a faculty member at California State University, Northridge and Moorpark College. A community college graduate, Dr. Morales also earned degrees at UCLA, CSUN, and USC.
More information about commencement is available at: http://www.cypresscollege.edu/commencement-central/.
Graduation Bios
Abhiruchi Chaulagain, 2018 Outstanding Graduate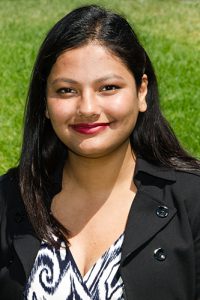 Abhiruchi Chaulagain's career goals became perfectly clear on the April 2015 day that a 7.8 earthquake struck her native Nepal. Nearly 9,000 people died, roughly 22,000 were injured, and 3.5 million people were left homeless. This experience motivated Chaulagain to move to the U.S. in pursuit of a medical career focused on emergency and disaster medicine.
"Enrolling myself in Cypress College was the first thing I did after moving to this country," said Chaulagain, an Honors Program and (STEM)2 student. "I was in desperate need of a fresh start, and when I visited the campus, I knew this was the right place to start my journey. I was highly attracted by the diverse crowd, welcoming atmosphere, and tremendous student resources."
As she prepares to attend University of California, Irvine in the fall, she does so after significant academic achievement and campus involvement during her two years at Cypress College. She has also volunteered at St. Mary Medical Center in Long Beach for more than 400 hours, assisting patients with eating, bathing, and walking.
"I will be forever grateful to Cypress for providing me with such wonderful opportunities, and helping me grow personally and academically," Chaulagain said. "With a content heart, I can say that I am CYProud."
Curtis Scheetz, 2018 Outstanding Alumnus
Curtis Scheetz is the founder and owner of Total Environmental Management, Inc., a leader in the HVAC industry for over 30 years providing temporary and emergency heating and cooling throughout California and the West. After obtaining his associate degree in heating, ventilation, and cooling from Cypress College, Curtis entered his profession on the ground floor working at Barber Colman in the stockroom and later as a controls application engineer. From there, he moved on to Western Air where he honed his skills in sales and then was promoted to service manager.
He re-entered the sales force at York and later moved on to Southland Industries where his sales skills and success led him to become the sales manager of their then-new division known as Sisco. He managed a sales team of nine professionals and helped to make Sisco a well-known and respected service contractor in the Southern California marketplace.
Curt's passion for his industry, combined with an astute ability to think outside the box, led him to found TEM in 1985 as a way to provide emergency and temporary HVAC services lacking in the industry at that time. Starting as a part-time business with just one air handler, Curt tirelessly worked around the clock and today the company has the largest inventory of any HVAC rental company on the West Coast.
Always searching for new challenges, Curt is as passionate about community service and fundraising as he is about climate. Currently, he volunteers his time and efforts to help raise money for the Millers Children and Women's Hospital, Long Beach and has also become involved in Serving People In Need, an organization that helps homeless individuals in Orange County. He is a strong advocate for Cypress College, his alma mater, where he helps with both fundraising and promoting of the school's stellar HVAC program. He is also a regular blood and platelet donor, and supports many other charitable organizations through TEM.
Curt has been married to his wife, Jill, an interior designer, for 42 years and is the proud father of a son, Curtis, and daughter, Natalie, both of whom live with their families in the Southern California area.
Farisa Morales, 2018 Graduation Speaker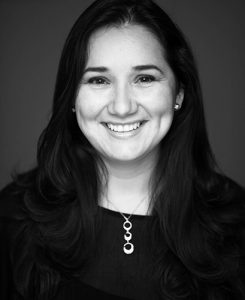 NASA's Farisa Morales hunts planets for a living. In addition to her work as an active astrophysicist searching for unknown planets at NASA's Jet Propulsion Laboratory, she is a professor at California State University, Northridge and Moorpark College.
Her journey to the cosmos, though, is one Cypress College students can identify with. With a 3-year-old daughter and a 6-month-old baby, she began her college education at L.A. Mission College, where she majored in mathematics. As she completed her community college studies and transferred to UCLA, she participated in Caltech's SURF internship program at NASA/ JPL. While working at JPL as an academic part-timer, and raising her kids, Morales graduated with a bachelor's degree in astrophysics from UCLA. She continued to earn a master's degree in physics from CSUN. Her work on planetary debris disks at JPL with the Spitzer Space Telescope evolved into her dissertation project, resulting in attainment of her doctorate in physics from USC.
Morales currently studies stars with planetary debris disks — the dusty, ring-like structures, home to colliding asteroids and sublimating comets, that circle stars like the sun, and hint at planet formation processes, their architecture, and composition. Morales also searches for the planetary companions stirring the dust around nearby stars. Her work is conducted using the Keck Observatory in Hawaii and the Hale Telescope in Palomar.
Born in the U.S., Morales was raised in Jalisco, Mexico, where she completed her primary education. As a teenager, she and her family migrated back to the U.S., where she completed high school in the Los Angeles County public school system. Morales married at 18 and began a family.
2017-2018 Faculty Award Winners
The Cypress College Academic Senate announced the recipients of this year's Faculty Awards. Recipients were chosen by the Senate based on nominations from their colleagues.
Outstanding Full-Time Faculty of the Year: Cindy Shrout, Mathematics
Outstanding Adjunct Faculty of the Year: Wayne Chang, Biology
Charger Award: Regina Rhymes, Sociology
About Cypress College:
Cypress College has motivated the minds of students since 1966. For nearly a half-million people — including actors, athletes, doctors, executives, mechanics, nurses, and teachers — Cypress College has been a springboard to their dreams. For some, Cypress College is the ticket into their university of choice and for others it provides essential training for a rewarding career. Just one Cypress College class is often all it takes to provide cutting-edge skills that lead to a promotion or a new job.
Cypress College's 16,000 students and the highly qualified teaching faculty are proud of the many excellent academic and vocational programs. Cypress College offers 56 university-transfer majors, 176 career-certificate programs, and degrees in 73 areas of study. The college's traditional semesters begin in January and August, while short-term courses start throughout the year. A Cypress College education costs $46 per unit — $138 for a typical, full-credit class — California's lowest tuition. Financial aid and scholarships are also available to qualifying students.
Cypress College is one of three campuses in the North Orange County Community College District and a member of the 114-campus California Community College System. The college primarily serves the cities of Anaheim, Buena Park, Cypress, Garden Grove, La Palma, Los Alamitos, Seal Beach, and Stanton.
Located at 9200 Valley View Street in Cypress, the college is easily accessible from several Southern California freeways, including the 5, 91, 605, 22, and 405. The campus is just a stone's-throw from Downtown Disney and Knott's Berry Farm.