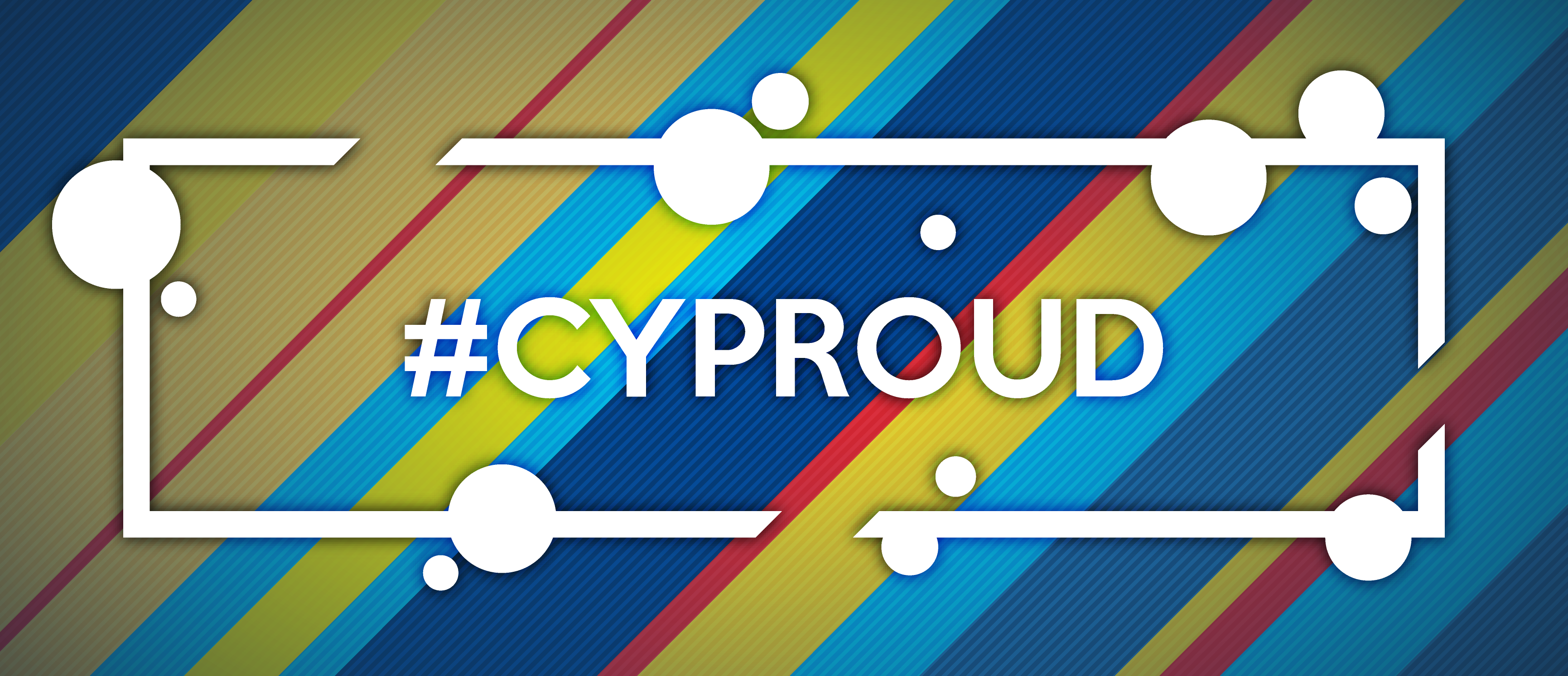 #CYPROUD: Surbhi Arora, Biology
Student success comes in many different forms, and Cypress College is proud to recognize and celebrate the variety of paths our students take to achieve their dreams. Whether it's transferring to a four-year institution, or receiving an associate degree or certificate and heading into the workforce, we want all of our students to know we are on this educational journey with them and are pleased to feature distinguished #CYProud students for 2018.
Surbhi Arora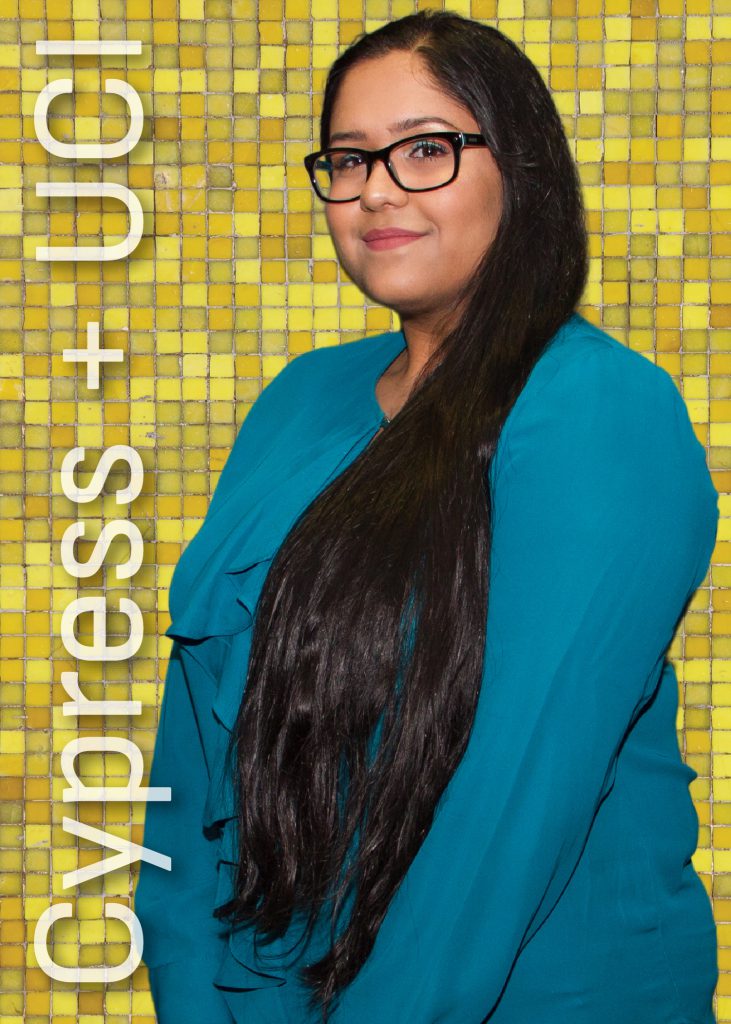 Surbhi is a biology major transferring to University of California, Irvine following her graduation from Cypress College. A native of India, Surbhi has wanted to study and practice medicine ever since she was a young girl. She found a home at Cypress College when she joined the (STEM)2 Program and helped grow the college's STEM Club. She currently interns at St. Mary's Medical Center as part of a UCLA-affiliated program which, after completion, awards a certificate in patient care.
Please tell us a little about yourself. Where did you grow up? What are your interests? What is your story?
I was born in India and came to the U.S. around the age of 4. I may have been born there, but I mostly remember my life here in California. Ever since I was young, I have always wanted to go into the medical field as some kind of physician. I've always been a creative child who loved painting on walls and expressing myself through art. I believe that's why the human body really interests me.
Why did you choose Cypress College?
At the time, Cypress was the best choice for my family. Being in the middle class has its restrictions, and my dreams of going to medical school were already going to be expensive, so Cypress College was an affordable choice to be able to save up for transfer and future ventures. Little did I know that Cypress would grow so close to my heart.
What have you been involved in at Cypress College? How has your path unfolded?
My first year at Cypress was me taking mostly general education courses, and it was extremely hard connecting with anyone because not many people that I knew were in the same major. However, in my second year, I decided to join the (STEM)2 Program. At that time, I didn't know that I would be getting my very own STEM family, and I did. I made a lot of close friends in my major, along with other students who valued education and their future just as much as me.
Being in STEM definitely changed my whole outlook on Cypress; going to classes became a day full of fun because studying with a group of friends is much better than sitting alone at home.
My path definitely unfolded for the better through STEM. I have networked a lot through the program and learned valuable life lessons about how to go about succeeding in not only my studies, but life as well. Due to my fondness for the program, I became the STEM Club president, which taught me a great deal about teamwork and leadership, along with improving my communication skills. I absolutely love my club and how much we have grown together; each event is like adding another member to our close-knit family.
What are you most passionate about? Why?
I am most passionate about helping my community and having a positive influence on society. I am an intern at St. Mary's Medical Center, which allows me to gain firsthand experience in patient care. It is a UCLA-affiliated program, which, after completion, awards a certificate in patient care.
I am extremely passionate about my role as an intern there because I get to do more hands-on work than regular volunteers would. My duties entail feeding, bathing, ambulating patients and aiding nurses with anything requiring patient care. I have worked with surgeons and anesthesiologists during surgeries to gain knowledge in regards to surgical procedures and techniques. My passion derives from my thirst for knowledge and a hospital is the perfect setting for me to learn more about healthcare and decide which specialty I would be most interested in.
Who are the faculty and staff that have helped you get where you are today?
There are several great staff and faculty members who have aided me, whether academically or personally; however, my two absolute favorite faculty members are Yanet Garcia and Adel Rajab. Both have impacted my journey at Cypress immensely.
Yanet Garcia is the (STEM)2 program director who has encouraged me to become a better leader and student as a whole. She is always extremely encouraging and, regardless of how busy she may be, she makes time for all her students and genuinely wants us to succeed. She has been drilling the idea of networking, and I honestly have noticed a major difference in the opportunities I gain through the connections I make. She has been my mentor throughout my last years at Cypress because her motivation is a wonderful catalyst for me to do better, not only academically, but socially as well. I can say one thing about her: she has definitely earned her high, respected position as the program director with her passionate personality.
Adel Rajab is a biology professor who, since the first day, has acted as a major role model and mentor to several of his students, including me. His motivating personality, along with his encouraging behavior, really influences students to do better in class and in their academics as a whole. He has a way of emphasizing the importance of education, which deeply connected with me.
I believe both of these staff members are great in their own way, and without them, my journey at Cypress would not have been as impactful as it has been.
What are your immediate plans after completing your studies at Cypress College (at your transfer institution, in the workforce, etc.)?
My immediate plan after completing my studies at Cypress is transferring to University of California, Irvine and continuing my higher education in biology. I want to continue my internship at the hospital, but also be involved in research work to gain experience and knowledge in that aspect of the medical field as well. I also work right now at Starbucks, so depending on my study workload and how my transition goes at UCI, I want to continue working part-time since UCI is extremely expensive. I want to continue gaining knowledge and doing community service in the health field.
What are your long-term goals? What do you aspire to?
My long-term goals include going to medical school and eventually becoming a surgeon. I am still deciding which type of surgeon I want to become, which is where my internship comes in handy because it allows me to gain valuable experience from different healthcare professionals, whether it be nurses, surgeons, surgical technicians, anesthesiologists, or other staff.
I aspire to become a surgeon because I love seeing how quick on their feet surgeons are during surgery and how they save lives daily by ridding patients of diseases or other health issues. I am the girl who doesn't shy away from the sight of blood, and understanding the human body has fascinated me since I was a young girl. I would love to become a successful surgeon who is having a positive influence on society daily.
What are you most proud of?
I am most proud of the fact that I enjoyed and made the most of my journey at Cypress. Initially, I didn't have a good support system of friends, and I missed high school. However, becoming active on campus allowed me to make several friends and become socially involved. I am proud of my achievements while I have been at Cypress, including being on the Dean's Honor Roll for a semester, participating in my internship, holding my role as president and leader of a club, and building friendships.
My mentors have aided my evolution into a better version of myself, and it's highly motivating. I am proud of being here, featured as a #CYProud student, when I always thought I would just quietly fly through my years here and transfer to a four-year university; I am proud that someone thought I was worthy of recognition. There is not one major thing I am proud of, but my daily accomplishments here are what make me who I am.
What one bit of advice would you give to current and future Cypress College students?
Don't think that being at a community college is a disadvantage; rather, take it and make it the best experience you can. Be active on campus, meet people, and make friendships that will last you a lifetime. Be confident, be bold, be fearless to be the best version of yourself!
Is there anything else you'd like to share?
I am extremely thankful for this opportunity to be recognized at Cypress, which I never thought would happen. My greatest wish is that every day I continue learning valuable life lessons and keep growing into a better human being. Thank you, Cypress College, for such a wonderful journey here. I will never forget you all!