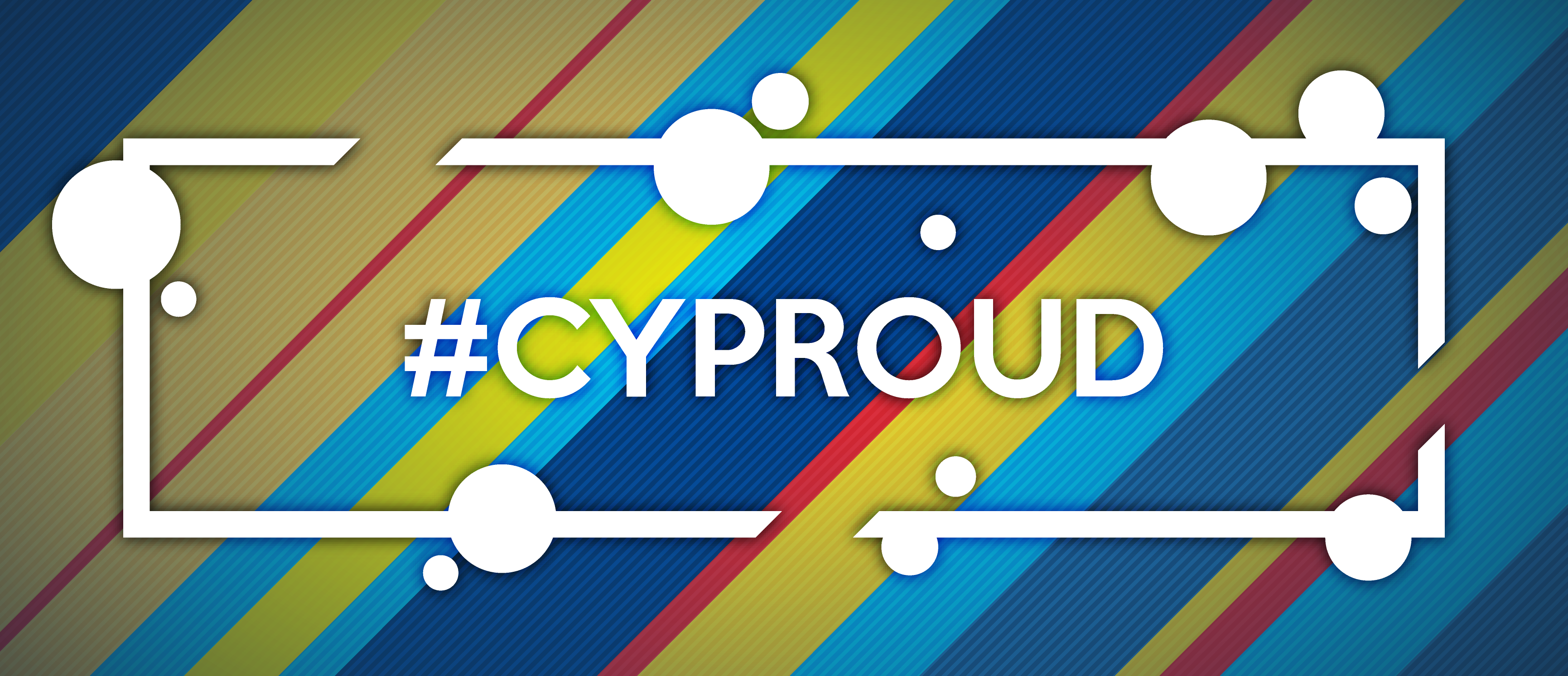 #CYPROUD: Imad Alhajj, Biology
Student success comes in many different forms, and Cypress College is proud to recognize and celebrate the variety of paths our students take to achieve their dreams. Whether it's transferring to a four-year institution, or receiving an associate degree or certificate and heading into the workforce, we want all of our students to know we are on this educational journey with them and are pleased to feature distinguished #CYProud students for 2018.
Imad Alhajj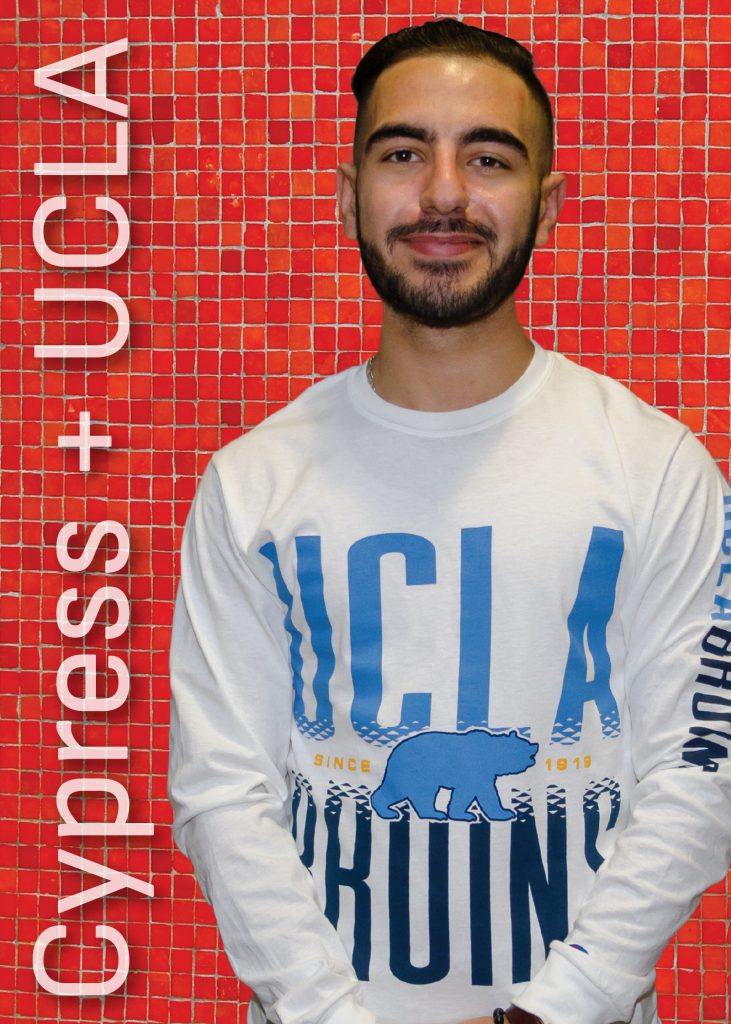 Imad is a biology major transferring to UCLA following his graduation from Cypress College. He was born in Beirut, Lebanon and moved to the U.S. with his family at the age of 10 for better educational opportunities. He is passionate about helping those suffering from the effects of war, fires, and other disasters, and so aspires to become a cosmetic surgeon. While at the college, he has been heavily involved in a number of programs and clubs, including EOPS, (STEM)2, and the Chemistry Club.
Please tell us a little about yourself. Where did you grow up? What are your interests? What is your story?
Born and raised in Lebanon, I grew up in the Middle East in a city called Beirut. Growing up in Beirut at the time did not promise a safe nor bright future for children of my age because there was war all around the region. Therefore, my father decided to move my siblings and I to California in hopes of fulfilling a much brighter future. I moved to the United States of America at the age of 10 with my family in hopes of pursuing a higher form of education and exploring better opportunities for my future. I had to begin a new life from scratch, and I did not speak any English. After a couple of long years of living in California, I had finally become fluent in speaking and writing the English language by working extremely hard in and out of the classroom. Since moving to California, I have lived in Orange County for nearly 11 years and every day I work to improve and fulfill my initial goal of attaining a great future.
Since I was a young age, I always had an interest in helping others in need. Growing up, I began to develop a strong interest in biology, and I have decided to pursue a career path in biology in order to fulfil my goals and aspirations of one day using my knowledge and skills to help those in need. Inspired by events and experiences as a child, I developed a strong passion toward becoming a cosmetic surgeon in order to help those whom have suffered from causes such as war and fires, along with other unexpected disasters. With this, I have also developed an interest in cancer and the treatment processes of it, as many of my family members have lived through different forms of it.
Another interest/hobby of mine is playing soccer. I have played and watched the sport of soccer since the age of five, and I have always had a passion toward the game like no other. Outside of school, I always find time to participate and play on soccer teams. Also in my free time, I volunteered at an emergency room in a hospital where I helped nurses, doctors, and patients complete whatever tasks were necessary.
Why did you choose Cypress College?
Having little knowledge on universities in California after graduating high school, I decided to take the community college route to my educational path. After seeking out and exploring which community college campus would suit me best, I came upon the decision of attending Cypress College. Since then, there has not been one day when I have regretted that decision. From my first day at Cypress College, I have been given tremendous opportunities in and out of the classroom to expand my knowledge. Whether it was about a particular subject or about simply expanding my knowledge on the transfer process, I have always found tremendously helpful resources at Cypress College to answer my questions. Today, I believe I know everything that I need to have a successful transition to a four-year university and it is all thanks to the multiple resources at the college.
What have you been involved in at Cypress College? How has your path unfolded?
Since the start of my path at Cypress College, I have sought out as many opportunities and programs as I can in order to make my experience extremely memorable and successful. The first program I became involved in at Cypress College is the EOPS program. My participation and involvement in this program has made my experiences at Cypress College extremely easygoing and exciting. My involvement in the workshops, field trips, and resources that EOPS has offered allowed me to gain much more knowledge about my career path than I would have imagined.
Another program that I have been involved in at Cypress College is the (STEM)2 Program. Utilizing what had been offered by this program also made my experiences at Cypress College unforgettable. Whether it was attending the workshops they hosted or using their help and knowledge to build a personal resume, I always gained new and useful knowledge for my career path.
Throughout my time at Cypress College, I have also been involved in several clubs such as the Marine Biology Club, STEM Club, and Chemistry Club. In these clubs, I have helped organize and participated in many different activities such as science nights for elementary kids and field trips to visit university labs.
My participation in all of these programs and clubs at Cypress College has made my path here extremely informative and memorable. My path has unfolded itself as I have learned a tremendous amount that I believe I would not have been able to learn anywhere else.
What are you most passionate about? Why?
As I progress through my educational journey, I am most passionate about succeeding and finding resources to help best prepare me for whatever that next step is. I am also passionate about helping others with my knowledge and experiences in order to improve theirs. Last but not least, I am most passionate about completing my studies and achieving my long-term goals. By doing so, I believe I will be able to fulfill my goals and aspirations and help others along the way.
Who are the faculty and staff that have helped you get where you are today?
Throughout my attendance at Cypress College, I have encountered incredible faculty and programs that have helped shape where I stand today. These individuals and groups are:
Alan Reza: Alan has been my counselor through the EOPS program since my entry at Cypress College. Alan has gone above and beyond to help shape who and where I am today. He has assisted me in figuring out exactly what the steps are that I need to take in order to achieve my goals. Alan has helped me plan my path at Cypress College. Whether it was him referring me to a particular office at Cypress College to answer my questions or him encouraging me to apply to opportunities like scholarships and university visits, he always went out of his way to make sure my path at Cypress College was as smooth and successful as it could be. I cannot thank him enough for that.
Dr. Brinda Subramaniam: Dr. Brinda has been my physics professor my last year at Cypress College. Dr. Brinda has made my attendance at Cypress College extremely interesting as she has shared her precious knowledge on physics in the greatest way possible. She has an extremely strong passion toward physics and that passion is infectious. Whether it was her referring me to scholarships, helping me understand certain subjects, or her assisting me in understanding how my career path will unfold, she has made my attendance at Cypress College a memorable one, and I thank her for that.
All (STEM)2 and EOPS faculty and staff: The (STEM)2 and EOPS programs have allowed me to have opportunities at Cypress College that have helped unfold my path. They have also given me opportunities to be able to grow personally and professionally. The staff members of both these programs have set me up for success by helping me with the basics of preparing for my next steps.
Dr. Adel Rajab: Dr. Rajab was one of the early-on professors in my years at Cypress College who helped me develop a stronger interest in biology. He has made the classroom very engaging and enjoyable. Dr. Rajab has had a tremendous impact in shaping where I stand as he, too, has an infectious passion. Encountering professors like Dr. Rajab had been a tremendous honor, as he has been willing to help me with many questions in regards to classroom material and my career path.
Professor Garet Hill: Professor Hill was a math professor who I had the opportunity of taking at Cypress College, of which I am grateful. Professor Hill taught me how to maintain a fun, exciting environment in the classroom while at the same time taking things seriously when necessary, all while surrounding yourself with like-minded people. Carrying that notion throughout many of my other classrooms has really allowed me to be where I am today, excited and eager to learn what's next.
What are your immediate plans after completing your studies at Cypress College (at your transfer institution, in the workforce, etc.)?
After completing my studies at Cypress College, I plan to transfer to UCLA in order to continue my studies in biology. There, I hope to do research in my field of study as well as grow even more personally and professionally. I hope to work in a lab while attending my transfer institution where I will truly get the opportunity to work hands on.
What are your long-term goals? What do you aspire to?
My long-term goals in regards to my career are to attend a medical school and receive a doctor of medicine degree. I aspire to become a cosmetic surgeon in order to help those who are in need.
What are you most proud of?
Today, I am most proud of how far I have come since moving to the U.S. Starting as a 10-year-old boy who barely knew how to put a sentence together in English to now becoming an undergraduate student working to fulfill his goals of becoming a cosmetic surgeon, I have grown as a person tremendously. I am also proud of being a first-generation college student and for reaching my position today without much guidance at the beginning of my journey.
What one bit of advice would you give to current and future Cypress College students?
One piece of advice I have been repeatedly given while attending Cypress College is to network and develop great relations with professionals in my field of study. This is one piece of advice I would also like to pass on to future students at Cypress College as it has helped me to get where I am today. Without having those relationships and connections with professionals and professors in your field, you are extremely limiting the opportunities you can have. In addition, having these relationships allows you to have people who can write you strong letters of recommendation whenever needed, and that is something that cannot be emphasized enough.
Is there anything else you'd like to share?
Lastly, I would like to take this moment to truly thank Cypress College as a whole for making my experience in the community college system extremely successful and effortless. My experience here at Cypress College has been an unforgettable one as I have been set up in the best ways possible in order to continue succeeding and growing at a four-year university. I have encountered some amazing individuals here at Cypress College and for that I am thankful and extremely excited for what my future holds. Attending Cypress College has truly shaped who I am today and who I will be tomorrow.