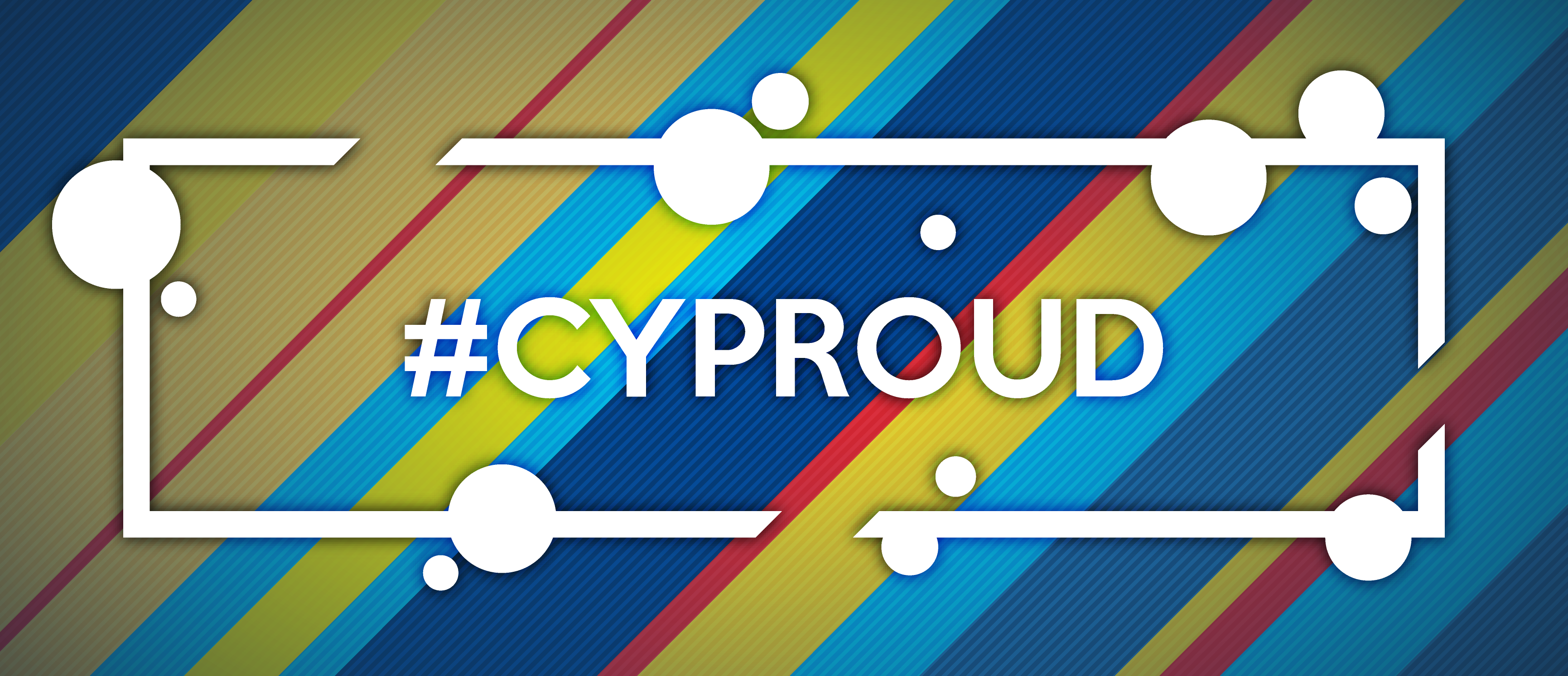 #CYPROUD: Brooke Blandino, Environmental Management
Student success comes in many different forms, and Cypress College is proud to recognize and celebrate the variety of paths our students take to achieve their dreams. Whether it's transferring to a four-year institution, or receiving an associate degree or certificate and heading into the workforce, we want all of our students to know we are on this educational journey with them and are pleased to feature distinguished #CYProud students for 2018.
Brooke Blandino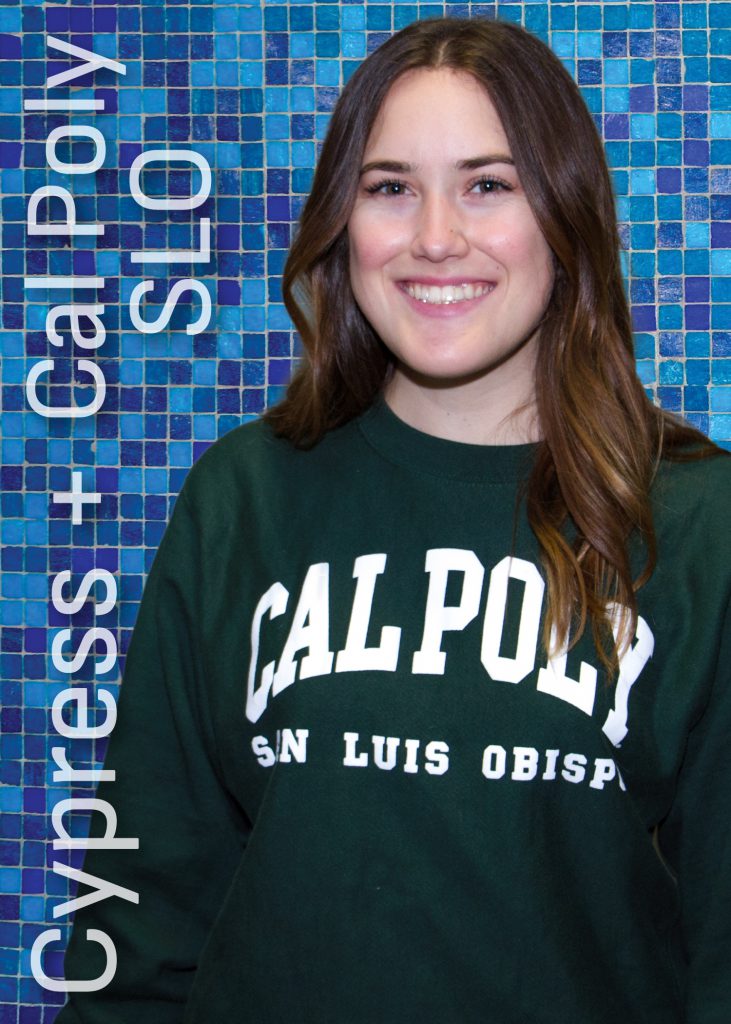 Brooke will be an environmental management major at Cal Poly San Luis Obispo following her graduation from Cypress College. Born and raised in Southern California, she found a passion for the environment and hopes to educate society about ways to help preserve the world around us. She plans to pursue research opportunities in environmental science at the undergraduate and graduate levels, and aspires to teach at the collegiate level.
Please tell us a little about yourself. Where did you grow up? What are your interests? What is your story?
I come from a family of five and grew up in Chino Hills, California. We moved to Seal Beach right after I graduated high school so both of my parents could be closer to their jobs. I chose to go to community college because I did not get into my dream schools after high school, and I felt that going to community college would give me a second chance. My interests include beach volleyball, learning about the environment, and being outdoors. I will be the first person out of my family to graduate college and pursue a degree in science. My parents have been very supportive throughout my time at Cypress, and I am very thankful for the encouragement that I have received.
Why did you choose Cypress College?
I chose Cypress College because I had a family friend who attended Cypress and she mentioned how much she liked the professors and the school itself.
What have you been involved in at Cypress College? How has your path unfolded?
I have been involved in the (STEM)2 Program for two years and it has pushed me to make connections with other students and faculty as well as opened many doors for me to participate in summer research. The staff of this program really encourage the students to apply to opportunities and provide workshops that help prepare students for life after community college. This has been a great asset to my time at Cypress College because I feel more prepared to transfer and attend a four-year university than I did before joining this program.
What are you most passionate about? Why?
I am most passionate about making a difference in the environment and finding ways to educate our society in reducing single-use plastic, as well as being conscious about consumption. As a community, we have to make a change in the ways we operate in order to preserve species and combat climate change. I want to continue to be educated in environmental science so I can eventually educate others.
Who are the faculty and staff that have helped you get where you are today?
The (STEM)2 staff have helped me immensely as far as the ways I operate as a student and have contributed to my success. Biology Professor Adel Rajab also motivated me with his first day of class speech in BIO 174. He taught me how hard work and dedication can bring success and that you don't have to be a natural genius to earn a degree in science. I would also like to thank Chemistry Professor Sheila Nguyen for encouraging me to persevere through a tough semester of chemistry while a decent amount of the class decided to drop. I pushed through and am very thankful that she encouraged me to finish the semester strong.
What are your immediate plans after completing your studies at Cypress College (at your transfer institution, in the workforce, etc.)?
My immediate plans after transferring are to find research opportunities at Cal Poly SLO and get involved in the environmental clubs on campus. My goal is to network with professors and other students so I can be successful at this school. After earning my degree, I want to go to graduate school and do research so I am able to educate others. I want to do research in the field and eventually teach at the collegiate level.
What are your long-term goals? What do you aspire to?
My long-term goals are to complete my undergraduate degree at Cal Poly SLO and continue my education with graduate school. I would like to do research in different environmental fields so I am able to see what I want to do as a career. Environmental science is a very broad field, so my upper-division courses will definitely assist in helping me decide which specialization I'd like to be involved in. Ideally, I want to contribute to an ecofriendly environment through educating others.
What are you most proud of?
I am most proud of being self-motivated and pushing through the lower-division science and math courses. Attending a community college can be intimidating because you really don't know how long it is going to take to get out and if you'll be able to pursue a degree that requires difficult courses. Taking classes such as calculus II and chemistry seemed impossible when I felt like I wasn't strong in math. Even though there were many difficult times when I thought I should change my major, I still believed in my ability to get through it.
What one bit of advice would you give to current and future Cypress College students?
Some advice that I would give to current and future Cypress students would be to never settle and always believe in yourself. Don't ever feel that you aren't smart enough to pursue a certain degree because in the end, it comes down to your willingness to try hard. Don't settle on a major because it is an easier route. Always take the challenge and push yourself so you can end up working a job that you want to work for the rest of your life.