#CYPROUD: Bryan Igboke, Engineering
Student success comes in many different forms, and Cypress College is proud to recognize and celebrate the variety of paths our students take to achieve their dreams. Whether it's transferring to a four-year institution, or receiving an associate degree or certificate and heading into the workforce, we want all of our students to know we are on this educational journey with them and are pleased to feature distinguished #CYProud students for 2018.
Bryan Igboke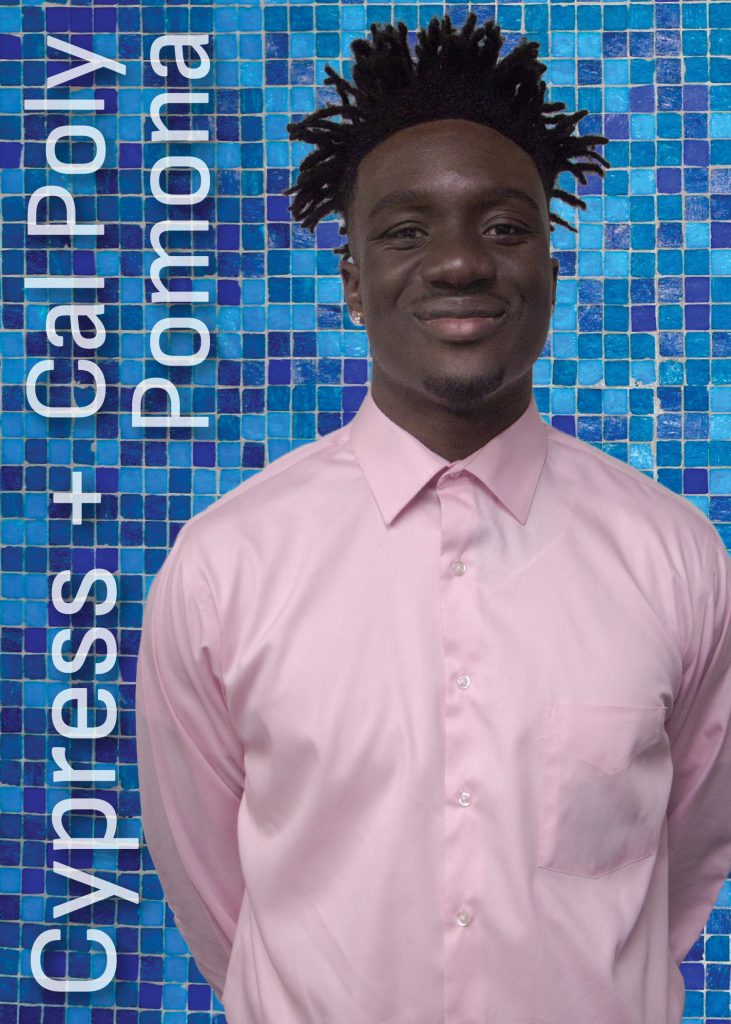 Bryan is an engineering major at Cypress College transferring to Cal Poly Pomona following his graduation from the college. He originally attended Cypress College to play basketball and stayed to lay the foundation for earning a bachelor's degree in engineering. He credits the college's (STEM)2 Program for helping him realize his passion for engineering, as well as helping him meet others with similar interests and providing opportunities for educational and professional growth. He aspires to own an engineering firm that operates in both the U.S. and Africa.
Please tell us a little about yourself. Where did you grow up? What are your interests? What is your story?
I grew up in Long Beach, California, but attended school in Los Alamitos from kindergarten through high school. My interests include basketball, video games, and watching anime.
Why did you choose Cypress College?
I originally came to Cypress College out of high school to play for the basketball team. After my time on the team was over, I stayed at Cypress to lay the groundwork for pursing an engineering degree.
What have you been involved in at Cypress College? How has your path unfolded?
Once I was done playing basketball for the college, I felt like I had lost my purpose and even felt alone at times. This changed when I joined the (STEM)2 Program because it helped me realize my passion for engineering and helped me meet other people in similar majors. Being in the program definitely improved my academic career by pushing me to get better grades and participate in extracurricular career-building opportunities, such as summer research.
What are you most passionate about? Why?
I am passionate about basketball. Basketball instilled qualities in me such as resilience, hard work, and team work that help me even outside of the lines of the court. There is no doubt that it has shaped my life in a positive way and given me the discipline and drive to be successful in life.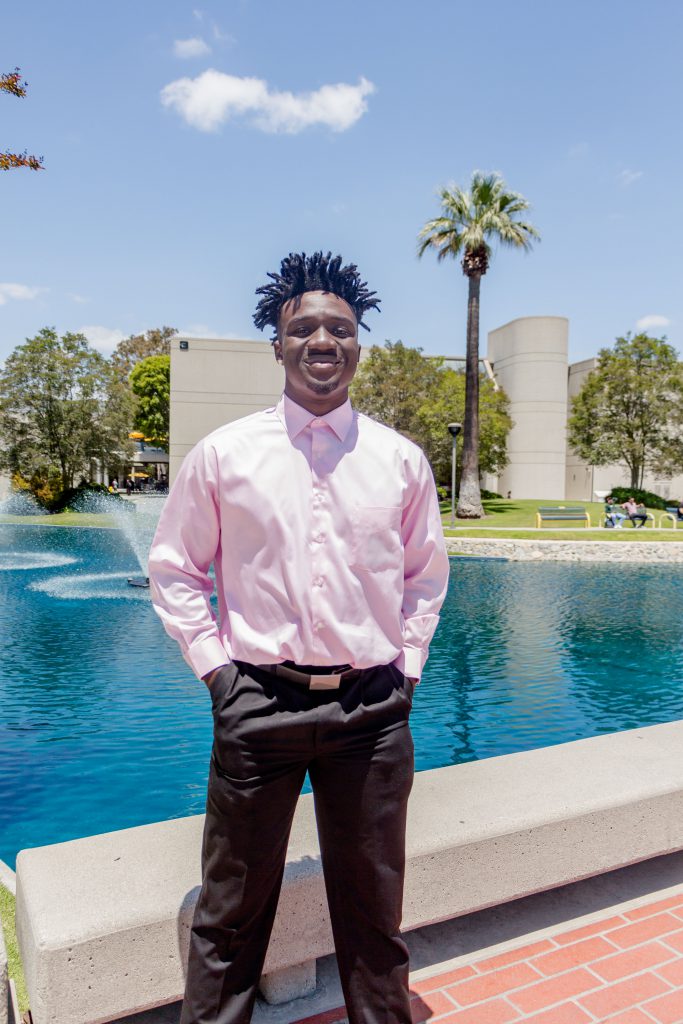 Who are the faculty and staff that have helped you get where you are today?
Yanet Garcia is the coordinator of the (STEM)2 program and has helped me in numerous ways, such as urging me to apply for summer research and writing me multiple letters of recommendation. The amount of work she puts into not only bettering the (STEM)2 program, but also students' futures, is inspiring. Deidre Porter is one of the (STEM)2 counselors who has always guided me in taking the right classes for my major, believed in me, and was even kind enough to include me in her dissertation to earn her Ph.D. She reminds me of my mother because I believe she truly wants the best for me.
Brinda Subramaniam was my Physics 222 professor who lived up to her reputation for having the toughest class in the school. She is also the most caring professor I have ever had, and you can tell she genuinely wants to see all of her students make something of themselves. The study habits she instilled in me will continue to aid me throughout my life.
Massoud Saleh helped me get to where I am because taking all of his classes helped me confirm that I want to be an engineer. He is extremely knowledgeable about the engineering field and is happy to share his knowledge with all of his students. Learning in his classes was fun because I never had to be afraid to ask any question.
What are your immediate plans after completing your studies at Cypress College (at your transfer institution, in the workforce, etc.)?
I will transfer to Cal Poly Pomona where I will major in civil engineering. I then plan to get my master's degree in an engineering field and then enter the workforce.
What are your long-term goals? What do you aspire to?
I want to use my degrees to improve infrastructure by minimizing waste and diminishing the negative impact we have on the environment. I would also like to create a blueprint for affordable, reliable homes that can be built in third world countries. I hope to one day own an engineering firm that operates both in the U.S. and Africa.
What are you most proud of?
I am most proud of my parents. They both came to the U.S. from Nigeria with very little money and no friends or family to rely on. They worked extremely hard to provide for my two brothers and me. I owe any success I have attained to them because of their constant guidance, as well as them being models for what hard work and determination look like.
What one bit of advice would you give to current and future Cypress College students?
Community college students are often looked down upon because we didn't go to four-year universities straight out of high school. People think that we are lazy or are just too stupid to make it at a "real" college. None of that matters. It doesn't matter how long it takes you in community college to achieve your goal, so long as you never give up. You can be just as great and even greater than those who did not go to community college. "Even a 'reject' can surpass an 'elite' if he/she trains hard enough."