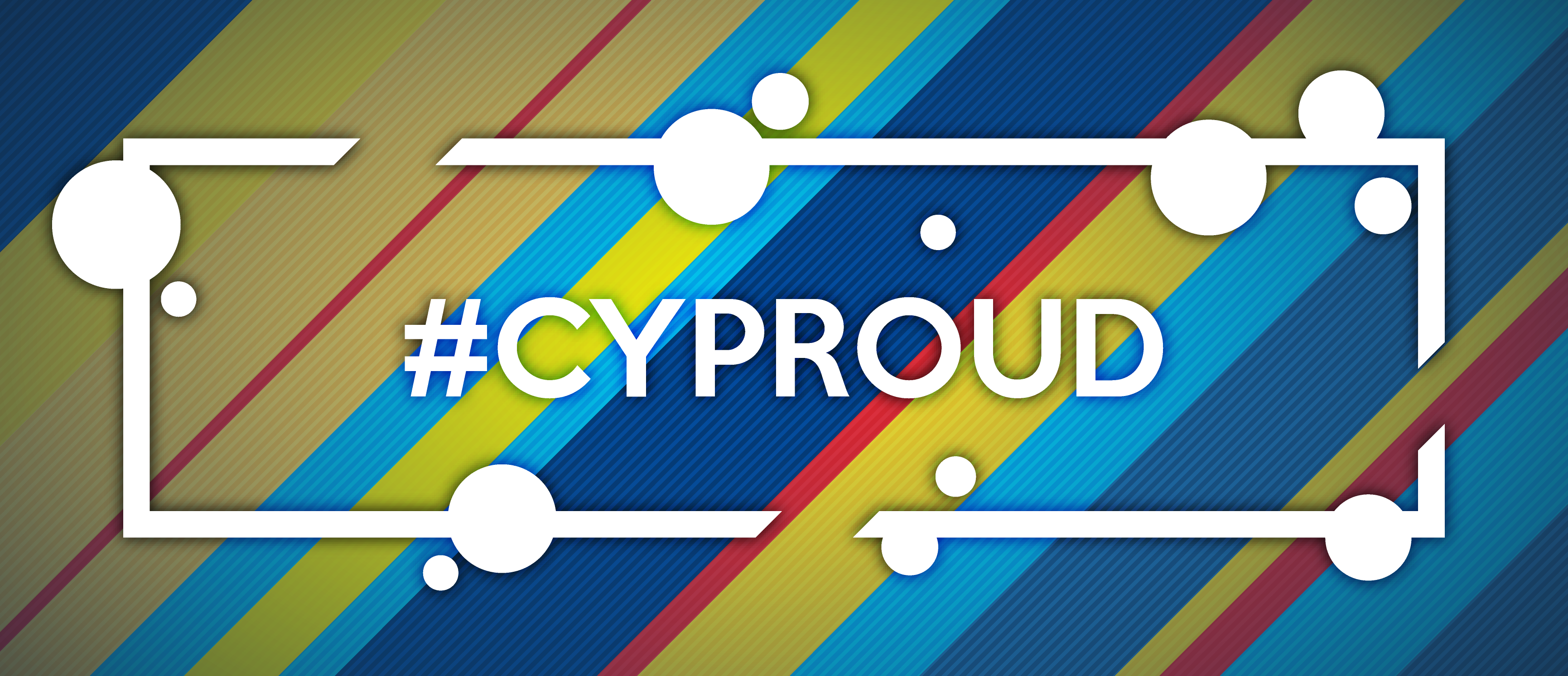 #CYPROUD: Janki Sukhadia, Chemistry
Student success comes in many different forms, and Cypress College is proud to recognize and celebrate the variety of paths our students take to achieve their dreams. Whether it's transferring to a four-year institution, or receiving an associate degree or certificate and heading into the workforce, we want all of our students to know we are on this educational journey with them and are pleased to feature distinguished #CYProud students for 2018.
Janki Sukhadia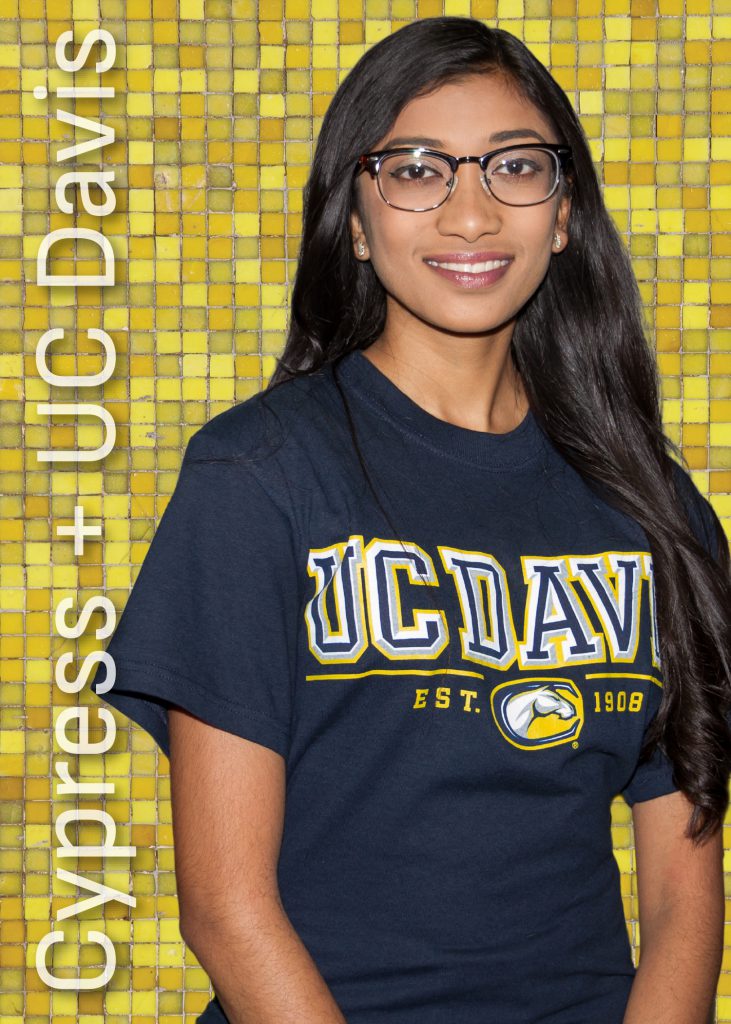 Janki was a chemistry major who will continue her studies at University of California, Davis. A student at both Cypress College and Fullerton College, Cypress' sister institution, Janki committed herself to being heavily involved in both campus communities, as well as the community at large. She was an active member of a number of programs and student groups at the colleges, including (STEM)2 and Associated Students at Cypress and the Alpha Gamma Sigma Honor Society at Fullerton. She aspires to become a physician's assistant with a specialty in substance abuse.
Please tell us a little about yourself. Where did you grow up? What are your interests? What is your story?
I grew up in Fullerton, California, and am currently living in Anaheim. Most people think I immigrated here from India when I was young because of how native I sound when I speak Gujarati; however, it was my parents who struggled and worked hard to get here so that my sister and I could have a better life. It is thanks to them that I never lost touch with our roots. My interests include watching TV shows, reading, doing nail art, and hanging out with friends.
Why did you choose Cypress College?
I chose Cypress College because of the amazing things I heard about the science teachers. I actually started off at Fullerton College my first summer after high school. While taking my first anthropology and art history classes, I met some friends who told me about how amazing the science teachers are at Cypress College and that I could go there for classes because we're sister colleges. I took my first class at Cypress College in fall 2015 and just fell in love with the classes and teachers and how much they care.
What have you been involved in at Cypress College? How has your path unfolded?
I didn't really start getting involved until my second year at Cypress College. I heard about the (STEM)2 program and how amazing it is, so I applied and was accepted. I've been in the program for two years now and all I can say is that it has opened me up to a lot of opportunities. I was able to go to quite a few conferences and make connections I'll never forget. The (STEM)2 program has really impacted my life in so many ways. The workshops I've attended have taught me a lot, and I can say that I wouldn't be the same person if I hadn't been able to get involved in this program.
Another way I've been involved at Cypress College is that I joined Associated Students. Even though I was only able to be a committed member for one semester, I made some amazing friends and have great memories with all of them. I try to still go by and help out with events whenever I can.
What are you most passionate about? Why?
I'm very passionate about chemistry. As a chemistry major, I will be constantly applying everything I learn in the classroom to my future job and throughout my career. I'm also passionate about giving back to the community and volunteering as much as I can. At Fullerton College, I have my own club dedicated to community service. Through that, we have an event almost every Saturday. I also volunteer outside of that at St. Jude Medical Center, St. Joseph's Hospital, and at CAST. I know that it took a village to help my family get on their feet when they first got here, so I want to give back as thanks for all the help we got.
Volunteering has become a major part of my life, and I know that whatever I do, I will never stop making time to give back to those who need it.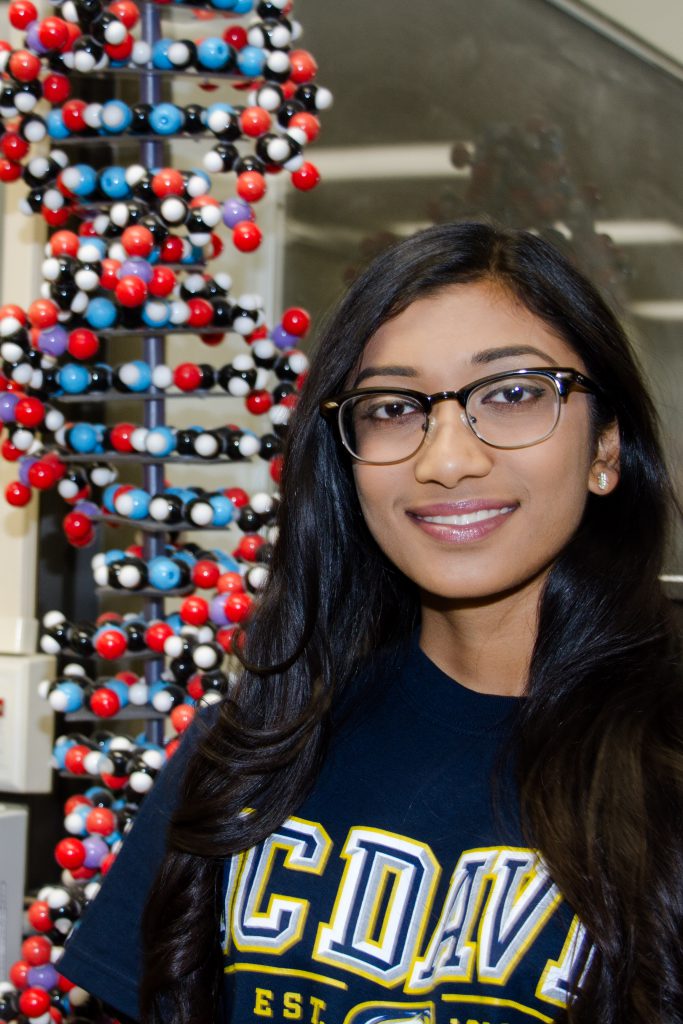 Who are the faculty and staff that have helped you get where you are today?
During my three years, there were so many professors and faculty members that helped me and made a huge impact on my education and I can't name them all. However, there are a few that I would like to thank for everything they have done for me:
Yanet Garcia and Rosa Mejia for all they do for the countless students in the (STEM)2 Program, for the workshops they work so hard to schedule and find speakers for; for setting up complete college tours where we are able to see the labs we will be working in within the STEM buildings; and for guiding us. Without this program, I would not know what I want to become because I was guided by a lot of the conferences and workshops I was provided access to through the (STEM)2 Program.
Professor Torri Dragonov, my general chemistry II professor, because she was one of the teachers who really encouraged me to continue pursuing chemistry. Professor Draganov is a professor who is invested in the future of her students. She cares a lot about the paths they will be taking and is always willing to give advice. She kept me interacting and interested in her class even though it was a late class with lectures ending at 10 p.m.
Professor Anthony Hollow, my organic chemistry a lab professor for always being willing to help students out with any questions we had about lab or lecture. He also cared about his students so much that he would stay long after class ended at 10 p.m. to answer any questions we had or assist with anything we were confused on. I still remember when my study group and I didn't leave lab until 11:30 p.m. because he wanted to make sure we understood the material being covered in class. His passion for organic chemistry is inspirational and unrivaled by any other organic chemistry professor I have met.
Professor Eric Wong, my physics 221 professor because physics was one of the classes I was doubting myself in coming into college. I'd always been interested in physics and how the world works, but my high school physics professor pretty much killed my dreams of becoming an engineer. Professor Wong was one of the most encouraging teachers I have ever met. He could see when we were confused and would immediately go back through the material a different way with examples to make sure we understood. He went above and beyond by filming his lectures and making them accessible. He would also stay after class to help out any students who were struggling. He also had a very annoying habit of having us figure out the answer to our question by asking us more questions; however, looking back, that was the best way to get us to think about the material and learn to be self-sufficient. He was definitely one of the most approachable teachers I have ever had and I was sorry to see him go. He changed my view of physics and taught me to have a growth mindset.
Professor Adel Rajab, my biology 174 professor because biology was a class I'd written off as a chemistry major until I realized that UC Davis wanted it for my forensic chemistry major. I actually loved biology and wanted to be a biology major until I took organismal biology at Fullerton College and didn't like it. I was actually quite scared going into Professor Rajab's class for a couple of reasons, one being my last biology class and how it didn't go so well, and the other being that he sent out a huge list of assignments and weekly tasks on his syllabus before the semester even started. I managed to brave my fears and push myself to take his class. He is actually one of the most amazing professors I have had the pleasure of taking. He does everything he can to help his students succeed, from creating his own modules for every chapter, to offering his office hours to go over how to use Excel to help us with our labs. He has proved time and time again how interesting and complex biology is, and surprisingly, he hasn't scared me off yet. One of my favorite things about his class is that he tries to use props to create visual representations of concepts that are hard for his students to understand. He will also spend time that he doesn't really have answering questions in class just to make sure we understand the material. I will say that Professor Rajab's class has changed my view on biology; however, I am still a chemistry major.
What are your immediate plans after completing your studies at Cypress College (at your transfer institution, in the workforce, etc.)?
I will be transferring to UCI to complete my bachelor's degree in biological sciences. I will also be involved in research and will continue volunteering at St. Mary Medical Center, Long Beach. After my undergrad, I plan on taking the MCAT and applying to medical schools.
What are your long-term goals? What do you aspire to?
My goal is to one day be a PA in the ER of a hospital, making a difference. I would also love to focus my specialty in substance abuse so I can draw in on the forensic chemistry side of my education, too. I want to make a difference in the lives of those who need help, but don't realize it. I also, one day, want to go to third-world countries and help with their medical clinics. Some of this may seem far-fetched, but I know I'll be able to make it.
What are you most proud of?
I am most proud of myself for coming as far as I have come. When I left high school, I was very quiet and shy with no idea what path I wanted to take and what I wanted to do with my life. Here I am now, three years later, involved in two big programs at Cypress College and countless more at Fullerton College, including being the president of Fullerton College's Alpha Gamma Sigma, a community service-based honor society, and being honored as a Student of Distinction at Fullerton. I have found my path and I know what type of impact I want to make. With the support of my friends and family, I am transferring to an amazing UC and I can finally say, "I did it!"
What one bit of advice would you give to current and future Cypress College students?
Be tough, determined, resilient, but most of all, have faith and hope in yourself that you can accomplish anything if you have a willing mind to take the first step on your path to success.
Is there anything else you'd like to share?
I love the ducks at Cypress College!