Art, Music Departments Release Interactive Sound Sculpture
As you approach the Fine Arts building, the automatic doors slide open. You can't help noticing the giant wooden sculpture in the middle of the lobby. The rectangular box with the eye-shaped cutout appears oddly placed in an arts building, looking slightly like something that would beckon students on skateboards. However, it is right at home in this spot, serving as an interactive sound sculpture dubbed "The In-Between."

The In-Between from Ed Giardina on Vimeo.
According to a post Art Professor Ed Giardina wrote on Vimeo, "Participants are invited to lie down inside and press the sound triggers to create their own sonic compositions. The sculpture is intended for group open-ended play, exploration, relaxation, and introspection."
The project, which contains eight-note sound elements recorded on campus, is a joint venture between Giardina's Art 149 Beginning Sculpture and Professor Marcus McMillan's Music 124 Recording Studio 1, as well as Fine Arts Tech Kirk Pickler.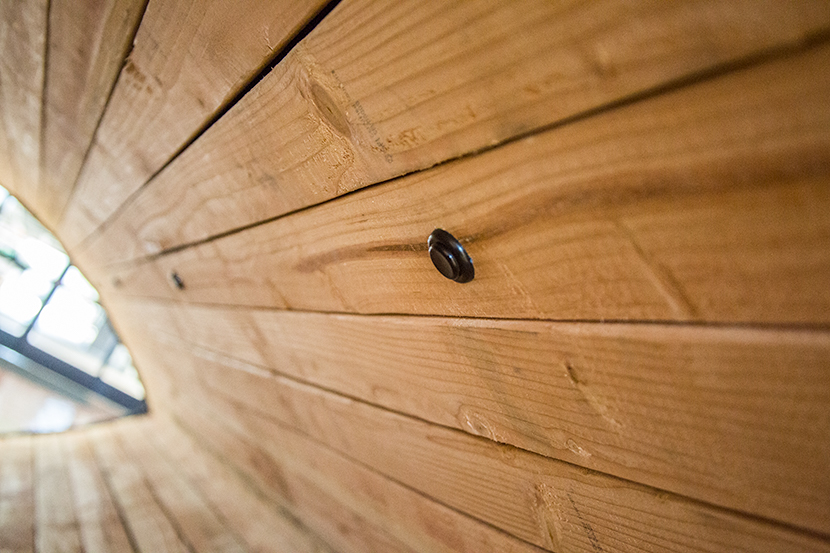 "Both the sculptural form and sound elements were created in response to coursework exploring 'Freud's Iceberg,' a popular influence on both Dada and Surrealist music and art," Giardina wrote. "The sculptural form presents a subsurface environment that allows participants to be both literally situated into a typical position for meditation and/or psychoanalysis activity as well as metaphorically below the surface of Freud's notion of the conscious in the 'iceberg' model."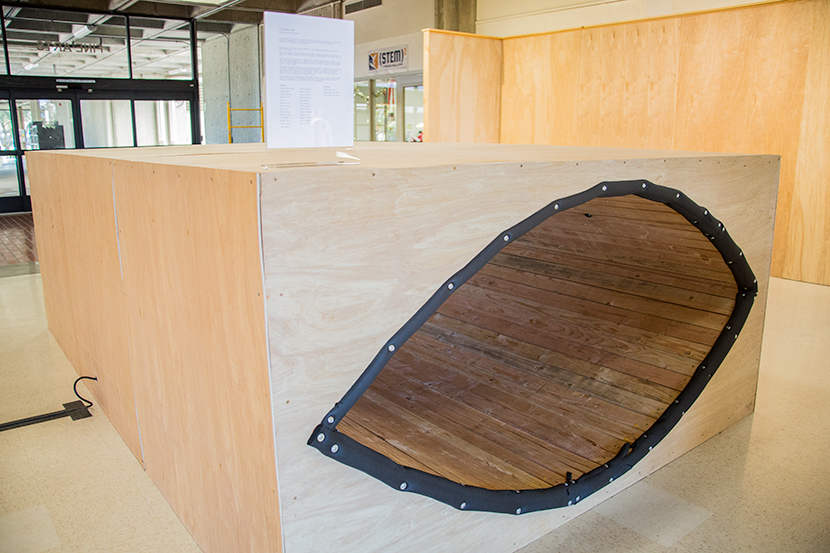 The sound elements used in "The In-Between" were recorded by students who "capture[d] and manipulate[d] these 'subsurface' sounds (i.e. infrared door sensors, electromagnetic fields generated by a variety of electronic devices, WiFi traffic, etc.) that exist all around us, but are outside of our audible range," according to Giardina.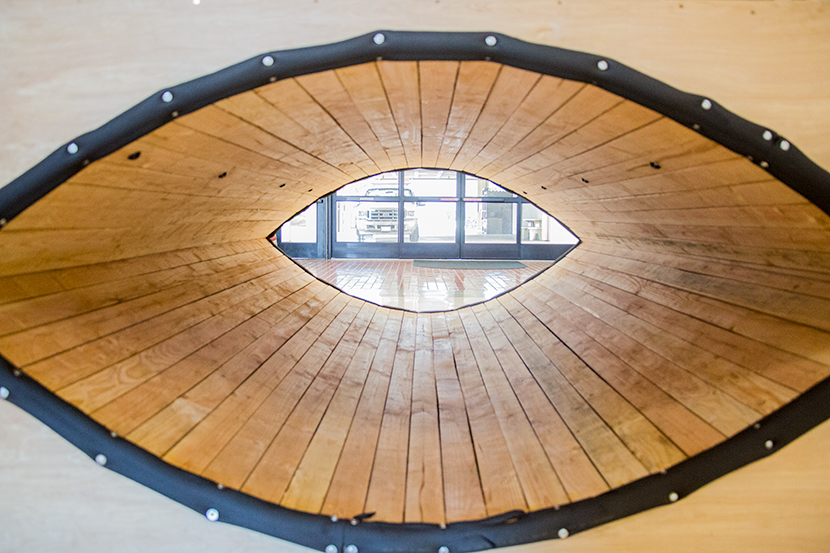 The Cypress College community who have experienced "The In-Between" this semester are invited to share their thoughts and experiences in the comments.
Ed. – The students who were involved in the creation of this project are Dayonne Reid-Payton, Timothy Efseaff, Brandon Ramos, Moises Flores, Xitlalitl Gomez, Henrik Monfiero, Chanelle Tran, Maurice Morrell, Frank Ly, Frank Nguyen, Adri Perrucci, Ivan Norwood, Jules Cuevas, Jonathan Phan, Karen Franco, Skyler Pierce, Ashley Chunadi, Andrew Samaniego, Michelle Allen, Eliana Torres, Kris Damogo, Anthony Villalvazo , Connie Lopez, Elino Villegas, Patrick Ferrel, Peter Calvillo, and Paul Jimenez.