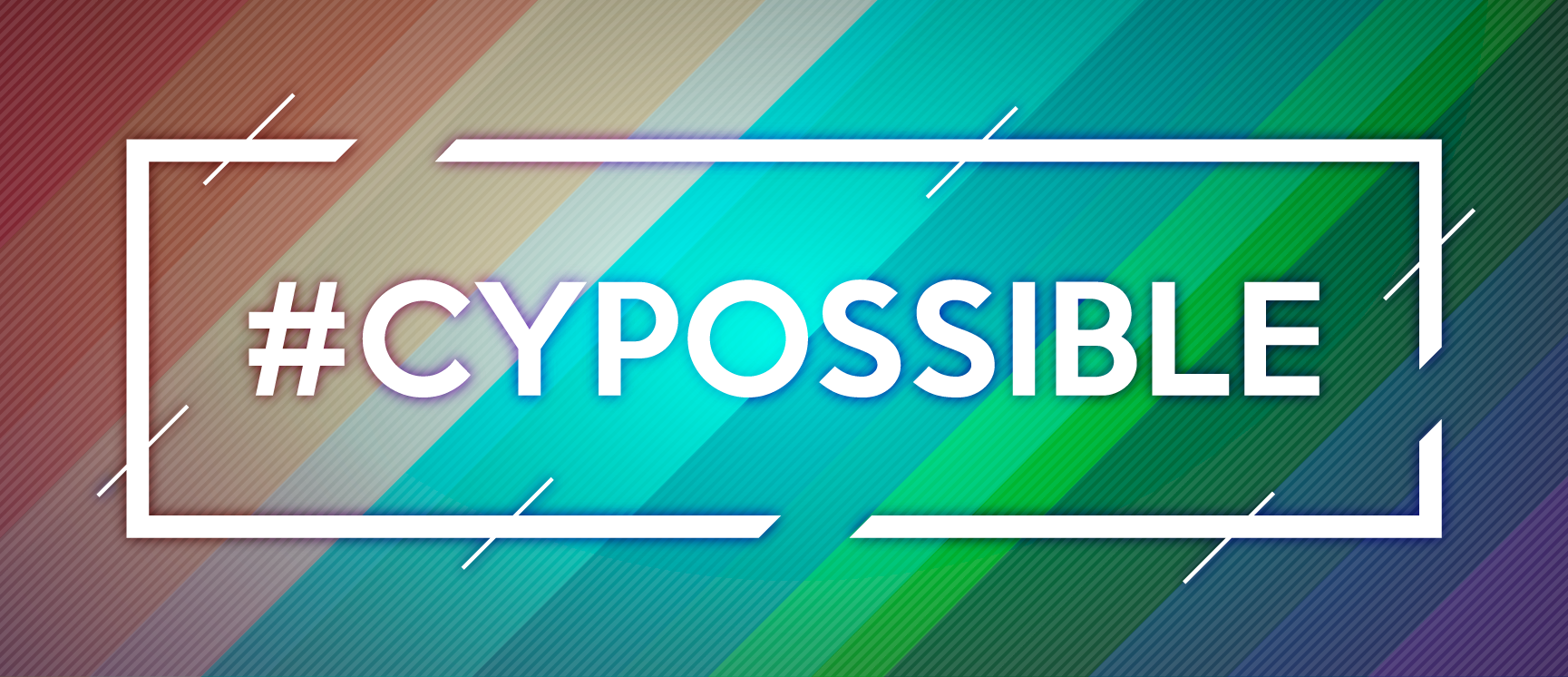 #CYPossible: Rick Richardson, Operations Manager at Marriott International
Completing coursework calls for celebration, and we are proud to celebrate with Cypress College's newest degree- and certificate-holders. By achieving these education goals, graduates and certificate-earners are equipped to continue on their college path or find strong footholds in the career fields they've chosen. We've taken the journey with these outstanding students, and know that when they look to the horizon, they see what is #CYPossible.
Rick made a complete career about-face, after an accident left him unable to continue coaching tennis. He was encouraged to go into Hotel Management, and discovered he had a knack for the industry. A transfer to Cal Poly, enrollment in the Marriott International's Voyage Development Program, and several steps up in his career, Rick now oversees housekeeping and engineering at Courtyard Anaheim Buena Park and has dreams for the future as well as appreciation for his past at Cypress College.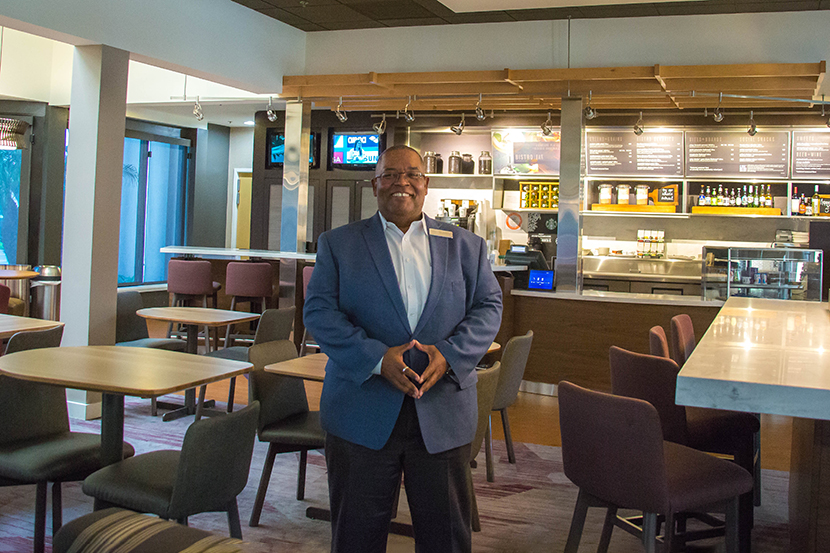 Please tell us a little about yourself. Where did you grow up? What are your interests? What is your story?
I was raised in the Midwest. As a junior I played competitive tennis and as a young adult I taught professional tennis. I had my own tennis academy at the Rose Bowl in Pasadena, and was the head coach for the United States' Tennis Association boys' and girls' 12's National team, and won the National Clay Court Championship.
Why did you choose to attend Cypress College and how did being a student here help you find your first position after completion?
In 2003, I suffered a freak and rare accident from a mere slip and fall. I had complete tears of both quadriceps, ruptured the right patella and complete rupture of the bottom three vertebrae (3, 4, and 5). After five surgeries and 7 years of extensive physical therapy, I was taught to walk again.
As part of the rehabilitation process, they try to find a way to integrate the patient back into society. Because I would never be able to play tennis again, it was suggested by a counselor that perhaps I try working in a hotel. Cypress [was one of only several junior colleges that] offered a hotel management program. On the day I enrolled, Lisa Clark happened to be visiting my counselor. The counselor introduced me to Lisa; she was so kind and welcoming and even though the classes were closed, she told me to apply and she would ensure I got in.
So that is where it began. Lisa taught me the essentials of becoming a hospitality professional. I remember her saying, "Rick, it is not what we do; it is who we are."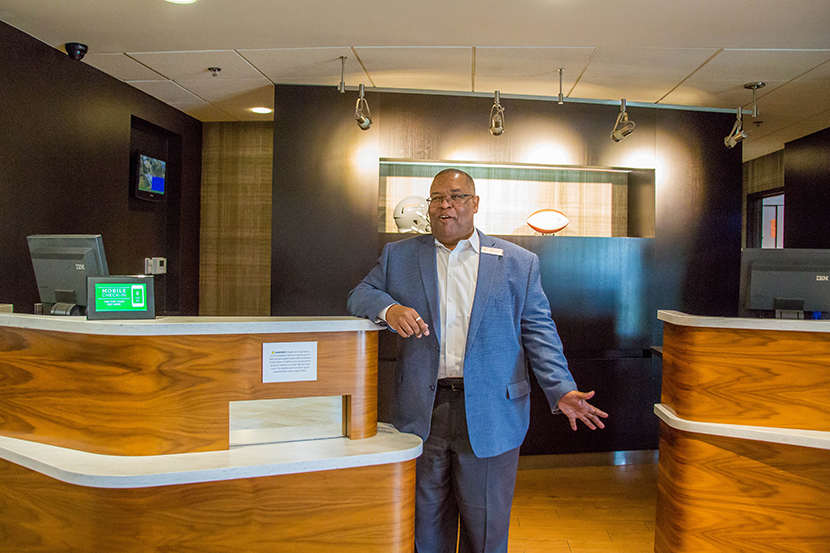 What were you involved in at Cypress College? How did your path unfold and who were the faculty and staff who have helped you along that path?
I was Hospitality and Culinary Club Secretary and graduated from Cypress with a 4.0 in my discipline; having made the Dean's list every semester except two, for which I made the President's Honor Roll. In 2012 I received the Cypress College Scholarship Award from the Anaheim Orange County Hotel & Lodging Association.
As far as faculty, Lisa Clark, Chef Jeremy, Jeanette Jones, Chef Stephanie, Chef Tracy, and Jane Jepson—each of these played intricate roles in my professional development and helped shape who I would become as a hotel manager. All of whom I still keep in contact with and continue to seek mentorship and guidance.
What did you pursue after completing your studies at Cypress College (at your transfer institution, in the workforce, etc.) and where are you now?
From Cypress I went to the Collins College at Cal Poly. Graduating within four years, I was at the top of my class and was admitted into Marriott International's Voyage Development Program. I was placed as an Operations Voyager at the JW Marriott Desert Springs Resort and Spa in Palm Desert. I was a third-generation Voyager and the program allots 12-18 months to complete. I became the first Voyager to ever complete the program in less than one year. This accomplishment, along with a few other highlights enabled me to be promoted after a year to Assistant Front Desk Manager. After two and a half years, I moved back to LA/Anaheim and took a position as Manager on Duty at the Fairfield Inn Anaheim Resort. After one and a half years there, I came to the Courtyard Anaheim Buena Park where I currently am the Operations Manager over housekeeping and engineering.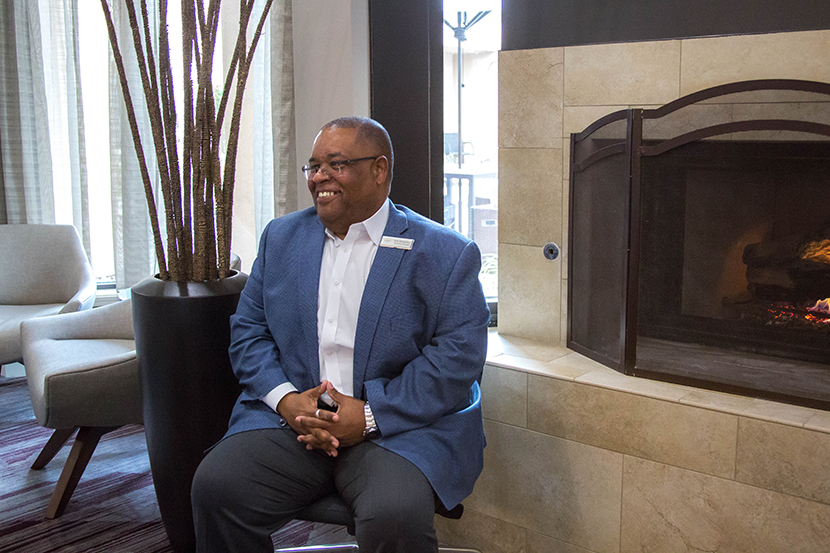 What are your long-term goals? What do you aspire to?
My long-term goal is to become a General Manager. It has always been my dream from the beginning to own and operate my own bed and breakfast hotel.
What are you most passionate about? Why?
Creating unforgettable guest experiences. The feeling I get when I believe I have formulated an intimate connection with a guest and moved them in a way that leaves a lasting impression.
What are you most proud of?
In our industry, everything moves so quickly and you come across so many people; some nice, some not as nice. All these people ultimately have an effect on you, and many will be factors in your success and movement upwards. I am most proud that through it all, I believe I have never changed who I am or how people see me: a man of high character, principle, and integrity.

If you could do it all over again, what would you do differently?
I have been very fortunate and truly blessed, accomplishing a good amount in a short span. I would not do anything different, but if I was much younger, I would take more chances.

What one bit of advice would you give to current and future Cypress College students?
Following my response to question eight—be more courageous and take chances. When you are younger, you do not have the ties that bind you, so to speak. Travel; take positions in other cities, states, even countries. Your path upward can move more swiftly if you are willing to move around. Be realistic, pragmatic because with anything you have to work and put in the time.
Is there anything else you'd like to share?
In addition, widen your discipline. In the new world, the expectations are that the managers will be able to lead more than one department at a time.