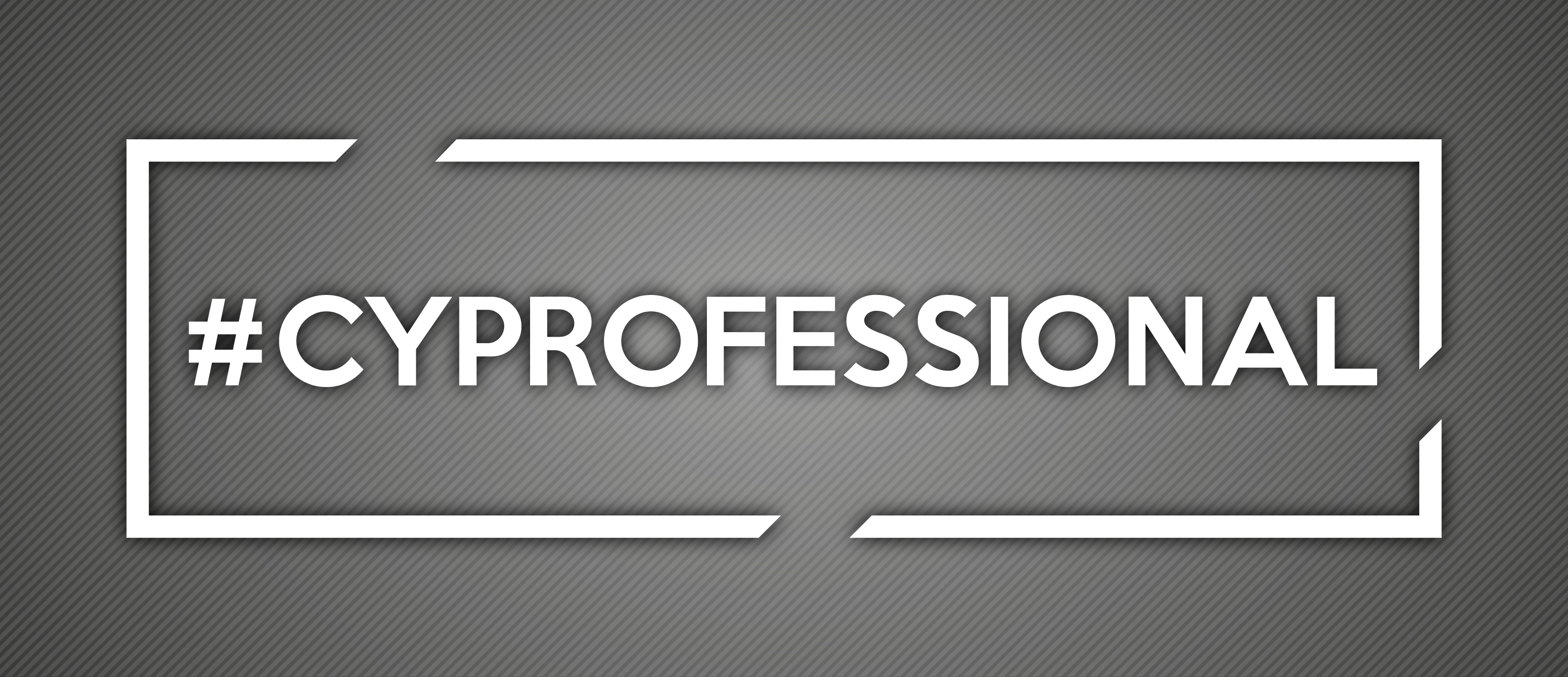 #CYProfessional: Jolena Grande, Professor, Mortuary Science
At Cypress College, we are proud of our employees and realize that recognizing personal and professional achievements, along with establishing a human connection between students, faculty, and staff, promotes a collegial atmosphere imbued with the Charger Spirit! Our employees always strive for excellence and make significant contributions to the campus and surrounding communities every day. We are pleased to feature distinguished #CYProfessional educators like Mortuary Science's Jolena.
What was your path to Cypress?
When I left high school without graduating in 1987, I thought I was destined to spend my adult life in a series of dead-end jobs and no satisfying career options. During my freshman year in high school, however, I was able to enroll at a local community college and take evening courses with my mom, who was working on her associate degree while struggling as a single parent with limited employment advancement aspects. She repeatedly told my brother and me that she would get a raise if only she could finish her degree. It took her almost 25 years to accumulate enough units and pass "that math class" to finally walk across the stage during the Rancho Santiago College commencement decades later. One would think that witnessing how she struggled should have confirmed my commitment to doing as well as I could in high school, graduating with honors, getting a scholarship, and heading off to a university. Unfortunately, that's not even close to my reality.
I was a dual-enrolled student during 9th and 10th grade, but began struggling to make sense of the high school experience. If it was meant to prepare us for post-secondary education like college, and I was already enrolled at Golden West and Coastline, why did I need high school? I often found that the best part of my school day was spent on the farm at Westminster High School. I had been exposed to vocational education in junior high shop classes, but it wasn't until my older brother, Daniel, introduced me to the agriculture teacher, Norm Nakanishi, and the local Future Farmers of America chapter, that I began to understand how education and employment were intricately connected. I memorized the FFA motto, "Learning to Do, Doing to Learn, Earning to Live, Living to Serve," and began following this mantra in earnest. On my 16th birthday, I made the life-changing decision to leave high school behind to earn a living, attempting to ease my mom's burden of supporting our five-person household and raising my younger brother.
I dreamed of one day attending law school, but was not on a clear educational path that would lead me there. In fact, I dabbled with coursework that appeared interesting in the schedule of classes, but was not at all focused.  That was until I started working at Westminster Memorial Park in 1988. At first, I worked in the flower shop, using the skills I learned in the Coastline Regional Occupational Program (CROP) floriculture classes held on the farm in the afternoons at Westminster High School. Eventually, I migrated over to the mortuary and learned about funeral service practice. There was an apprentice who took me under her wing and directed my interests in mortuary science to Cypress College. This is where my continuing journey at 9200 Valley View Street begins.
What inspires you as a teacher?
During my enrollment as a student at Cypress College, I was privileged to learn from amazing faculty and receive incredible mentoring from phenomenal staff. Without their support and understanding, there is no way that I would have ever finished my vocational certificate and associate degree, nor transferred to the University of Central Oklahoma for a baccalaureate degree. I had never considered teaching as a career option up to this point, but in 1994, on a return trip to Cypress College to visit former professors in the Mortuary Science Program, I was presented with "an offer I couldn't refuse." Robert Boettger, Doug Metz, and Byron Stout were three of the most influential faculty in my life up to this point and all three encouraged me to give back and help shape the future of funeral service practice. They coached and mentored me as I began teaching as an adjunct faculty member while working at local funeral homes in the evening, and eventually served on the hiring committee that selected me for a full-time position in 1999. From the first time I walked on campus almost thirty years ago, I felt like I was at home at 9200 Valley View Street. This is precisely the feeling that I try to share with new students coming to college immediately after high school graduation, or with the adult learners attempting coursework after spending time away from education, and with returning adults as they transition from one career to another or are in need of retraining.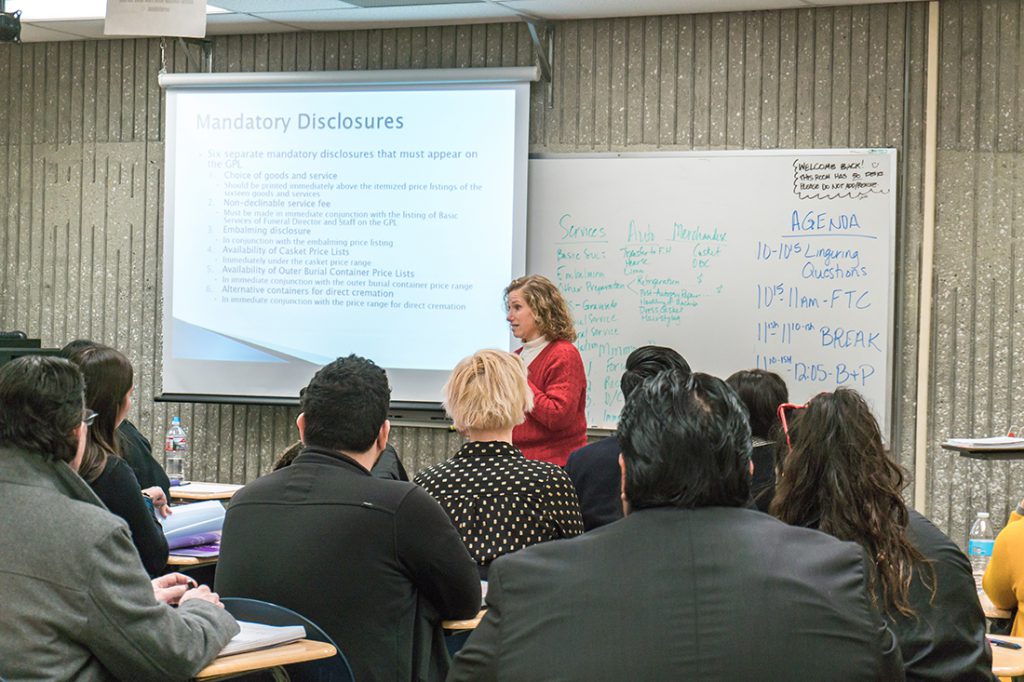 How do you balance your work as an instructor with your other professional/creative work?

I am beyond fortunate to be able to find so much creativity and professional satisfaction in the work I accomplish at Cypress College. I continually strive to balance work on campus with other endeavors. Using the benefit of semester breaks, summer intersessions, and long holiday weekends, there are ample opportunities to pursue other passions, outside of the classroom. It is through my service on our campus Academic Senate, with District committees, and regional and state workgroups that I have found a way to enlarge my impact on career education and increase my commitment to the issues confronting California Community College faculty, staff, and students.
Is there anything else you're working on at the moment?

The most defining moment of my career to date has been the ability to champion the inaugural community college baccalaureate degrees in California. Understanding the sacrifices that students must make when deciding to pursue higher education, including possible relocation to attend college, employment instability, and living on their own for the first time, in addition to the costs associated with enrollment, I was especially drawn to the promise of a "$10,000 bachelor degree" that was being championed by Senator Marty Block in 2014. When the Mortuary Science Program was selected to participate in the bachelor degree pilot program signed into statute by Governor Jerry Brown, I immediately realized how fortunate it is to be a part of this historical undertaking. In addition, Governor Brown recently appointed several new members, in which my name was included, to the California Community College Board of Governors, the overseers for the largest system of higher education in the country, serving over two million students annually. It is my hope that experience as a high school dual-enrolled, vocational student, community college transfer student, and career education faculty advocate, allows me to represent all the voices of those whom I am privileged to serve.