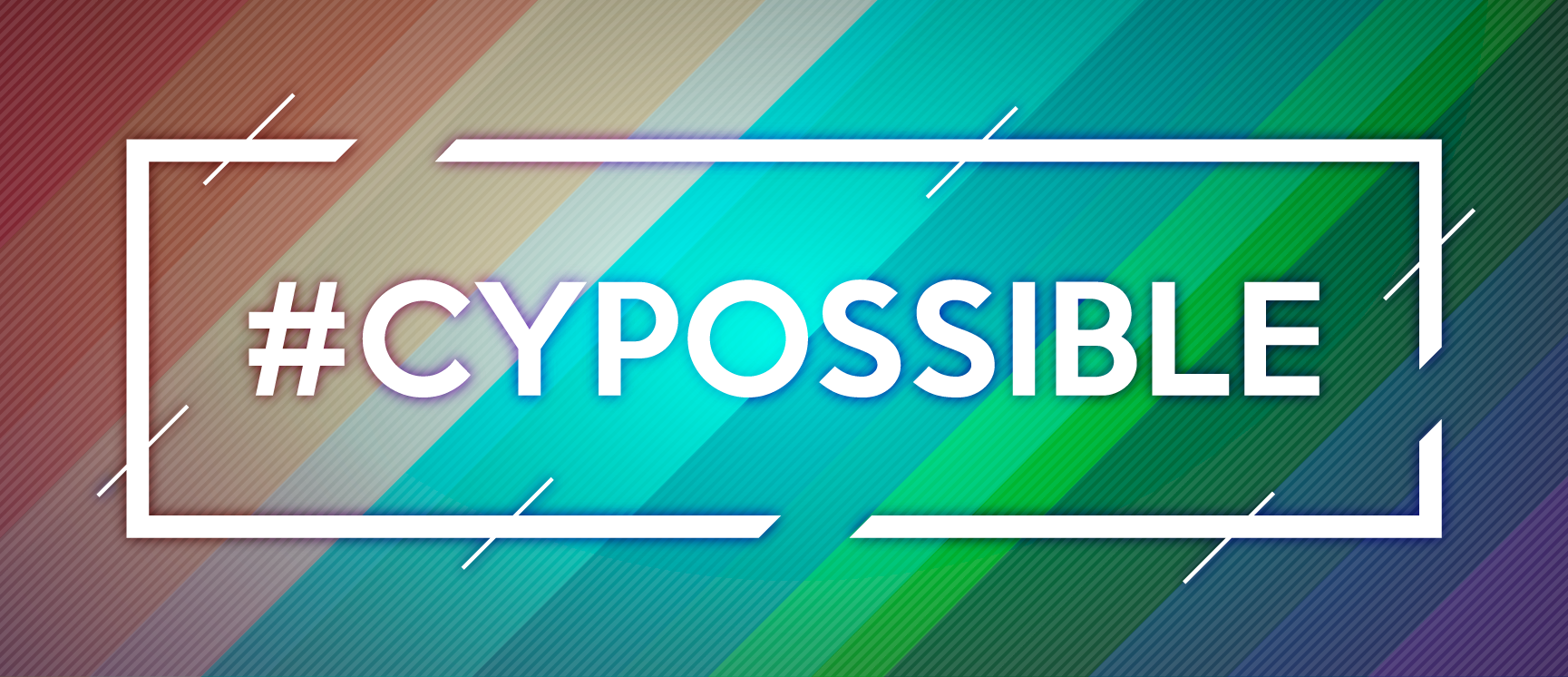 #CYPossible: Karina Vanessa Lopez, Business Administration
Karina recently attended Cypress College and majored in Business Administration, which she continues to study at Cal State Fullerton in pursuit of a Bachelor's degree. She wants to work as a Certified Public Accountant and eventually become a partner in an accounting firm. Although she's finished her classes at Cypress, she is on campus weekly to help other students through her job in the Business and CIS Division. She knows that support can go a long way for students, and she's glad to now be in the role to offer help, as others have helped her on her academic journey.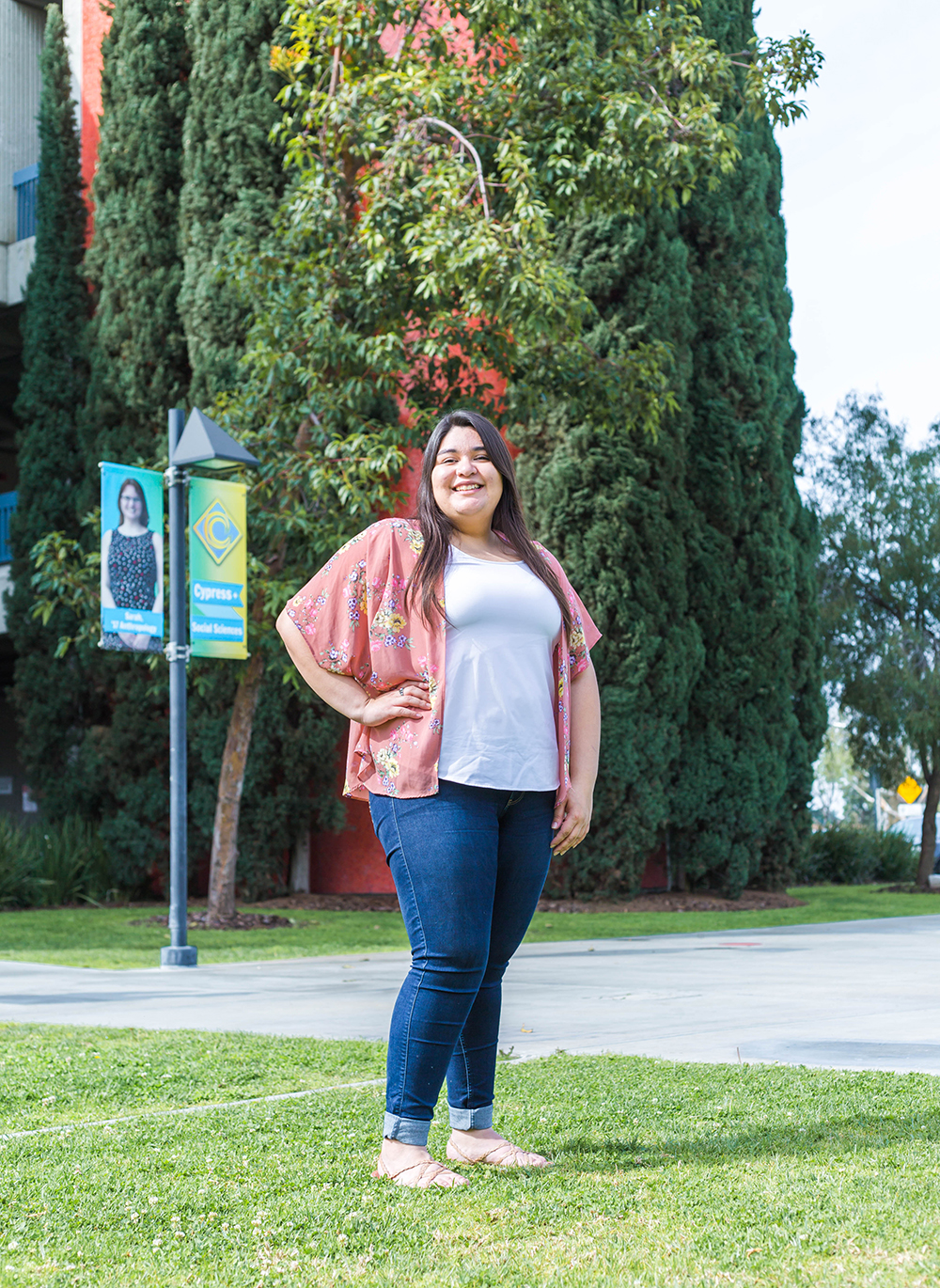 Please tell us a little about yourself. Where did you grow up? What are your interests? What is your story?
I was born and raised in the small town of Mammoth Lakes in Northern California. While growing up, I participated in all kinds of sports and assumed leadership roles in soccer and basketball as team captain. I am a first-generation college student, and I've always aspired to achieve all my goals that I set my mind to. I enjoy outdoor recreation activities, especially hiking and taking my dog on my favorite trails.  I love spending time with family, especially because my time with them has been so limited ever since I moved away to pursue higher education.
Why did you choose to attend Cypress College and how did being a student here help you find your first position after completion?
Cypress College was recommended to me by one of my cousins who had taken classes here in the past. After doing my research and finding out that it was one of the best community colleges in California, I decided to attend Cypress without even visiting the campus. I knew I wanted to continue my education after high school; however, I was not even sure what I wanted to major in. Economically, attending Cypress was an excellent choice.
What were you involved in at Cypress College? How did your path unfold and who were the faculty and staff who have helped you along that path?
I was involved in a few organizations on campus such as the Honors Program, EOPS, and Puente. These programs assisted me in the process of narrowing down my interest into choosing a major. The Puente Program in particular truly led me into meeting incredible individuals. Dr. Therese Mosqueda Ponce, with her well-established program, allowed me to take full advantage of the resources available to me. Stephanie Teer became my Puente Mentor, which changed my life in a way I could never have imagined.
Throughout the entire year in Puente, she and I worked on determining where I saw myself 10 years. We focused on building that picture and envisioned a plan on achieving my goals. I soon began working with her on campus in the development of the Dual Enrollment Program, which eventually led to working within the Business and CIS Division.
Having the opportunity to be a student and staff member allowed me to view both academic and professional perspectives. As a student I always felt supported by professors and staff members; however, being a staff member allowed me to see the drive and determination my co-workers had in the interest of the students we serve. They genuinely care about the success of the students; to them students are not just another number.
Henry Hua, Dean of Business and CIS, also made a huge impact in my life during my time at Cypress College. He has always challenged me to grow within the workplace and inspired me to be a better individual every day. He genuinely made me realize how much of a social impact one can truly make. I am extremely thankful to have met these individuals throughout my journey at Cypress College.
What did you pursue after completing your studies at Cypress College (at your transfer institution, in the workforce, etc.) and where are you now?
After Cypress College, I transferred to California State University, Fullerton. I am currently in my second semester there pursing a B.A. in Business Administration with an emphasis in Accounting. Because of the great experience I received at Cypress College from being involved, I joined the Latino Business and Student Association and Accounting Society. The opportunities that I was given at Cypress College allowed me to implement my leadership skills as the Vice President of the Institute of Internal Auditors for the Accounting Society this semester. This summer I was accepted for an internship at Deloitte.
What are your long-term goals? What do you aspire to be?
My long-term goal is to become a Certified Public Accountant and eventually become a partner for an accounting firm.  I aspire to give back to students during their educational journey and encourage them the same way multiple individuals have done for me.
What are you most passionate about? Why?
My family. They have always been very important to me and I truly value every single one of them. There are always going to be setbacks, but being passionate about the value and pride I have for them is immeasurable. Whenever there are challenges that I face, they always help me remind myself of the motives behind all my efforts.
What are you most proud of?
Overcoming adversity. I could have easily stayed in my hometown and gone to community college there, but leaving and allowing myself to grow as an individual definitely contributed to who I am. I have taken risks and made sacrifices to pursue my dreams to become a Certified Public Accountant. Along the way I have learned lessons that will continue to help me further my education. I am proud of taking that first step in leaving my hometown.
If you could do it all over again, what would you do differently?
I would not change a thing. I have always been a firm believer that everything happens for a reason. As my mom always said to me growing up, "Ni antes ni despues, todo llega cuando tiene que llegar," meaning not sooner nor later, everything comes when it is supposed to. Patience is key.
What one bit of advice would you give to current and future Cypress College students?
Get involved and utilize all your resources. This will open so many doors for you. Always remember to have a growth mindset because it will truly go a long way. There really is no rush in finishing up school or having to compete a task in a certain time frame. Take everything at your own pace and cherish the moment. Remember to take risks because if you don't, you never know what could have been. Go for it because no matter how it ends, it was a valuable experience.