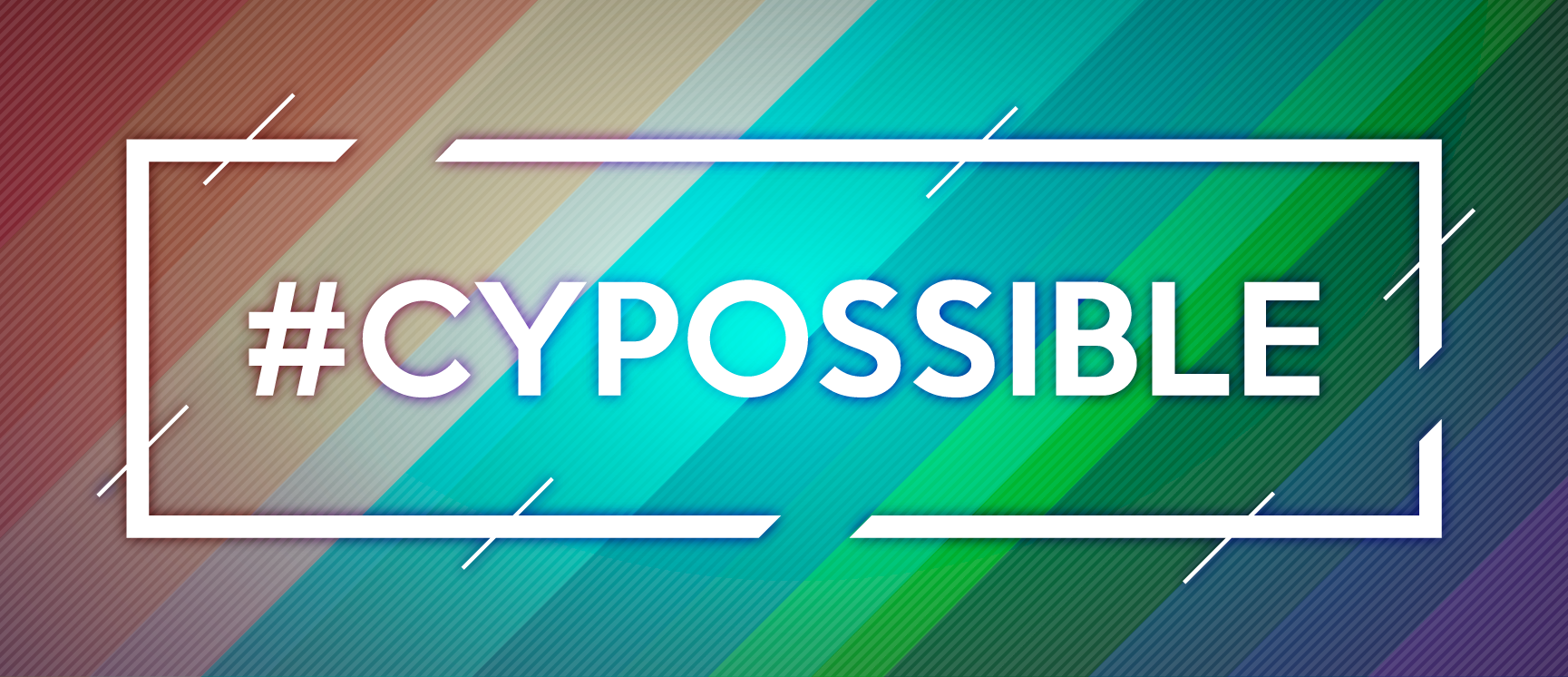 #CYPossible: Young Lee, ESL
ESL student Young Lee had to change her life when her husband passed away. Faced with raising her daughter by herself, Young searched for a career path that could support the two of them. She also sought, after experiencing the tragedy of her husband's pain and illness, work that would help her change the lives of others by strengthening their health. She ultimately chose Occupational Therapy — but to get there she had to fine tune her English skills. She turned to Cypress College's ESL Program, and says it gave her a solid foundation for the next steps of her career. Here's to taking many more steps to helping others, Young!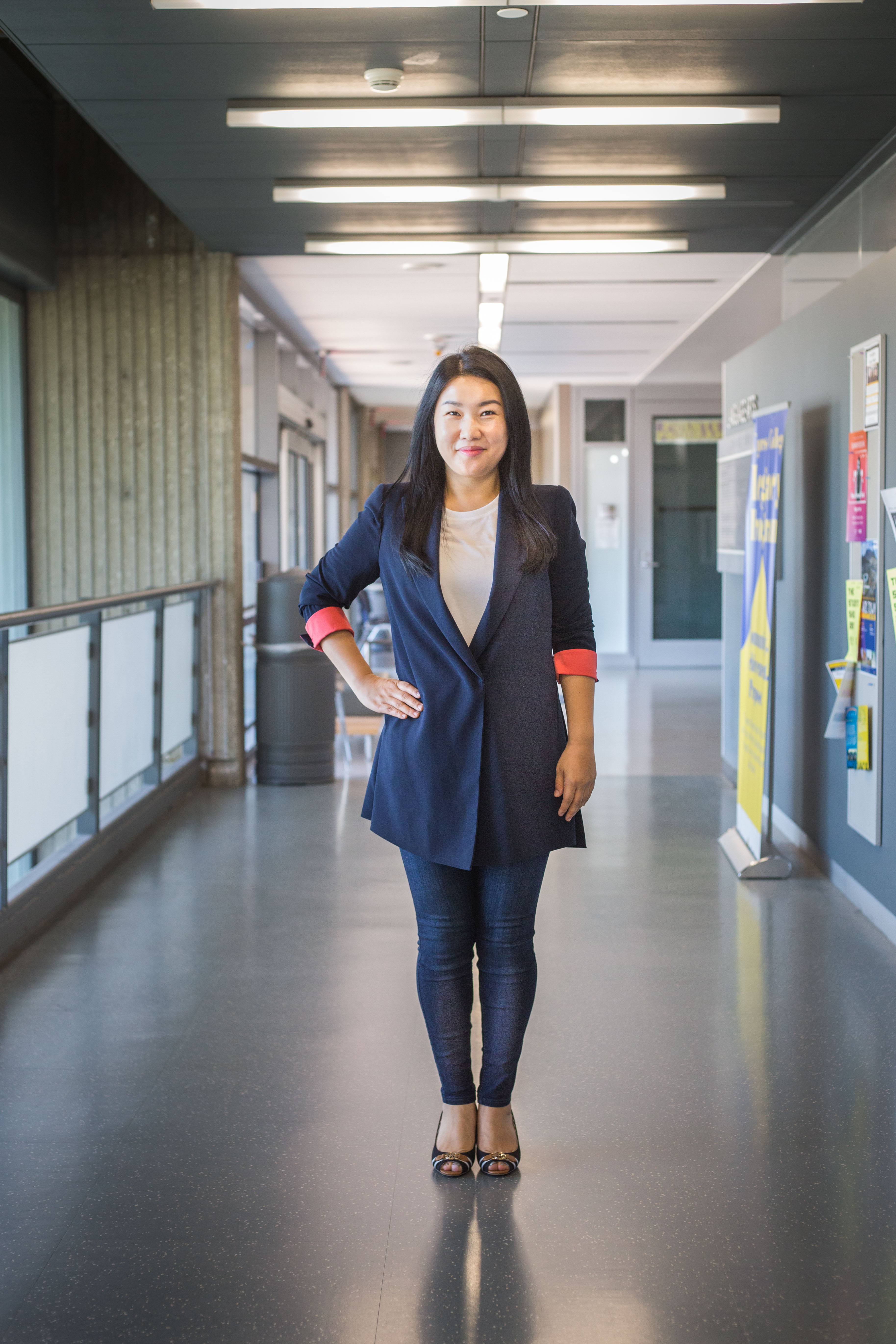 Please tell us a little about yourself. Where did you grow up? What are your interests? What is your story?
I was born and educated in Korea and moved to the United States in 2009 because my husband was assigned to the U.S. branch of his company in Korea. At that time, I was a wife and mother who supported my husband and took care of my daughter. That all changed in 2013 when my husband, who suffered through hepatic carcinoma, passed away six months after diagnosis. I had to work for regular income, but it was difficult to find a decent job in the United States as an adult immigrant; therefore, I enrolled in Cypress College to prepare for a better future career.
Once I became interested in the field of occupational therapy, I took prerequisites at Cypress College to apply for occupational therapy schools and got in Loma Linda University OT school this year.
Why did you choose to attend Cypress College and how did being a student here help you find your first position after completion?
As a single mom who needed to take care of a young daughter, the main key to choose a college was the distance to commute between school and home. I, therefore, chose Cypress College because it was so close to my home. However, at that time, I wasn't aware that attending Cypress College would give me an amazing chance to change my life for the better. Since I was a non-native English speaker who graduated high school and university in Korea a long time ago, taking ESL and math courses at Cypress College provided me with a solid foundation to prepare for the next steps of my academic career.
What were you involved in at Cypress College? How did your path unfold and who were the faculty and staff who have helped you along that path?
I want to especially thank Professor Kathryn Wada in ESL 185 who led me to the first step for the academic pathway in the United States. I started attending classes at Cypress College in 2015; meanwhile, there was a huge barrier that I had to face because I was a non-native English speaker. In ESL 185, however, I could learn the fundamental and essential elements and principals of reading, writing, and speaking in English. Also, the lessons through ESL class were a powerful and vital resource to take prerequisites for OT school. In addition, it helped my name be placed in the President's Honor List of Cypress College in the Spring of 2016 and complete the 14 classes with a strong GPA of 3.95. With the continuous support and encouragements by Professor Wada, I have now achieved my current position, a graduate school student, which I couldn't have ever imagined at that time.
What did you pursue after completing your studies at Cypress College (at your transfer institution, in the workforce, etc.) and where are you now?
I have been able to successfully get into Loma Linda University's OT school this year after I completed the OT program prerequisites at Cypress College.
What are your long-term goals? What do you aspire to?
After the death of my husband, my view toward ailing and disabled people and their families changed dramatically. I previously lived to pursue only my own happiness and personal advantages but, now, my ultimate dream is to encourage people in need and help them to promote health and the quality of their lives.
Through the experience as a single mother and a volunteer who worked at a pediatric therapy clinic for nine months, I became interested in the early intervention of occupational therapy. I want to be an occupational therapist who has a professional knowledge base in the early intervention and work for the children who need improvement with therapeutic treatment.
What are you most passionate about? Why?
It has and always will be God and my daughter. Considering my painful experience, I might have given up on my life if I hadn't had my faith in God. Faith encouraged me to endure the desperate situation and restore myself to have a willingness to live as a single mother. My daughter is the prime strong motivation that encourages me to pursue my academic path and professional career. Because I love my daughter and live with a great sense of responsibility for her, I can overcome immense obstacles of everyday life by myself. With her by my side, she continuously encourages and supports my dream whenever I become exhausted due to studies or work.
What are you most proud of?
As a first-generation immigrant who is not familiar with American culture and language, neither any experience with the academic programs in the United States before, I am proud of myself that I completed the whole academic process to get in a graduate school and got into an OT school eventually.
If you could do it all over again, what would you do differently?
Honestly, I don't want to do it all over again! However, if I do it again, I want to participate in classes actively. Because I was shy in front of classmates and concerned about my English pronunciation during team discussions in the classes, I couldn't ask questions and share my opinion voluntarily. Even with my lack of abilities in English, I regret not taking many chances to talk to my classmates in the discussions.
What one bit of advice would you give to current and future Cypress College students?
My main piece of advice would be for them to keep in mind that hardships that ordinary people often face will lead them to extraordinary opportunities if they work hard with perseverance. As I mentioned before, I was an ordinary wife and mother before; however, I had to endure the desperate situation that I faced to live a better life. If I did not have perseverance throughout my life and willingness for the better life, I would not have started to study at Cypress College, or I would have given up easily due to the academic and linguistic difficulties while I took classes. I believe my perseverance and willingness led me to the academic opportunity at Cypress College. Which in the end, provided me with an extraordinary chance to be an occupational therapist.