Pride Month Resources Available at Cypress College
Cypress College is a community that embraces diversity; fosters individuality; provides an accessible, supportive climate; and encourages a variety of perspectives and opinions. In celebration of that core value and Pride Month, we share the following resources for our LGBTQ+ community. Editor's Note: This is not a comprehensive list. See a full list of LGBTQ+ Resources here.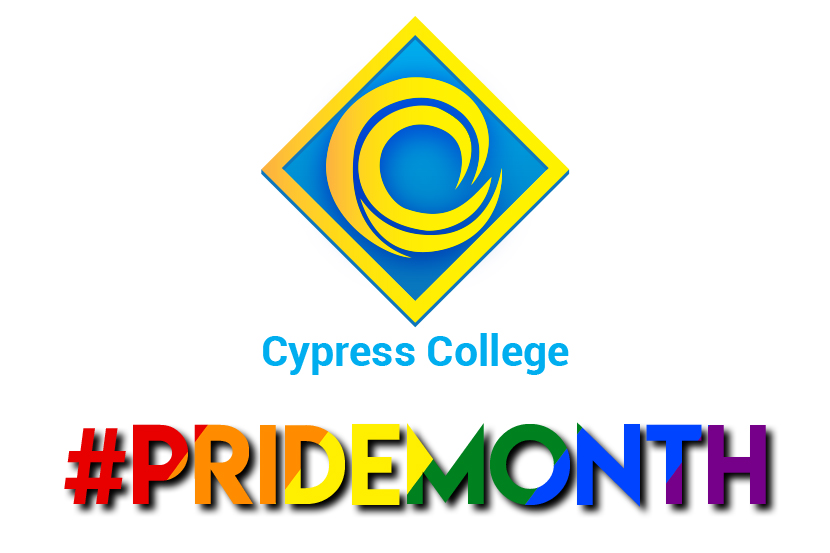 Queer-Straight Alliance (QSA) Club
The Queer-Straight Alliance (QSA)—formerly the LGBTQ+ Club—strives to be a fun and safe space for LGBTQ+ students and their allies to share their stories, learn about LGBTQ+ issues, support diversity and inclusion for all students, and make a positive impact on campus and in the community. The QSA participates in campus AS events, holds weekly club meetings, hosts National Coming Out Day (October), attends Pride Parades and Festivals (May/June), watches movies, has beach bonfires, goes out together, and more. The QSA meets every Thursday from 3–5 p.m.
Gender-Neutral Restrooms
Gender-neutral restrooms, labeled "unisex," are available in the Technical Education 3 building on the first, second, and third floors. The two that are located on the first floor require a key to access them. Visit the CTE Division office for the key. The two on the second floor are located opposite the sliding door entrance. The two on the third floor are located near the public elevator. An additional gender-neutral restroom is located in the Art Gallery.
Links
If you would like to see additional resources, or if you have any questions or need information, contact the QSA Advisor, Jenelle Herman, at jherman@cypresscollege.edu.