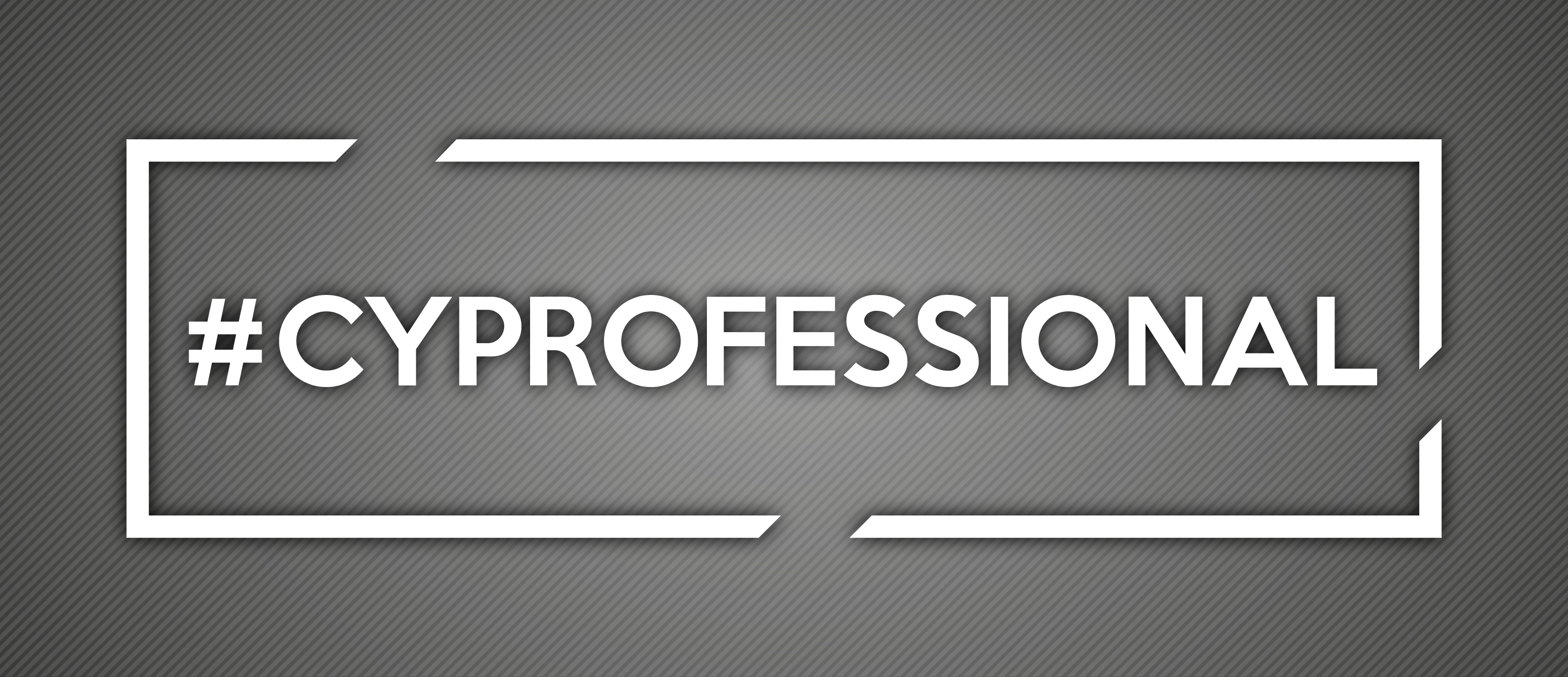 #CYProfessional: Gary Gopar, Music Department Chair
At Cypress College, we are proud of our employees and realize that recognizing personal and professional achievements, along with establishing a human connection between students, faculty, and staff, promotes a collegial atmosphere imbued with the Charger Spirit! Our employees always strive for excellence and make significant contributions to the campus and surrounding communities every day. We are pleased to feature distinguished #CYProfessionals like Conn-Selmer Endorsed Artist and Music Department Chair Gary.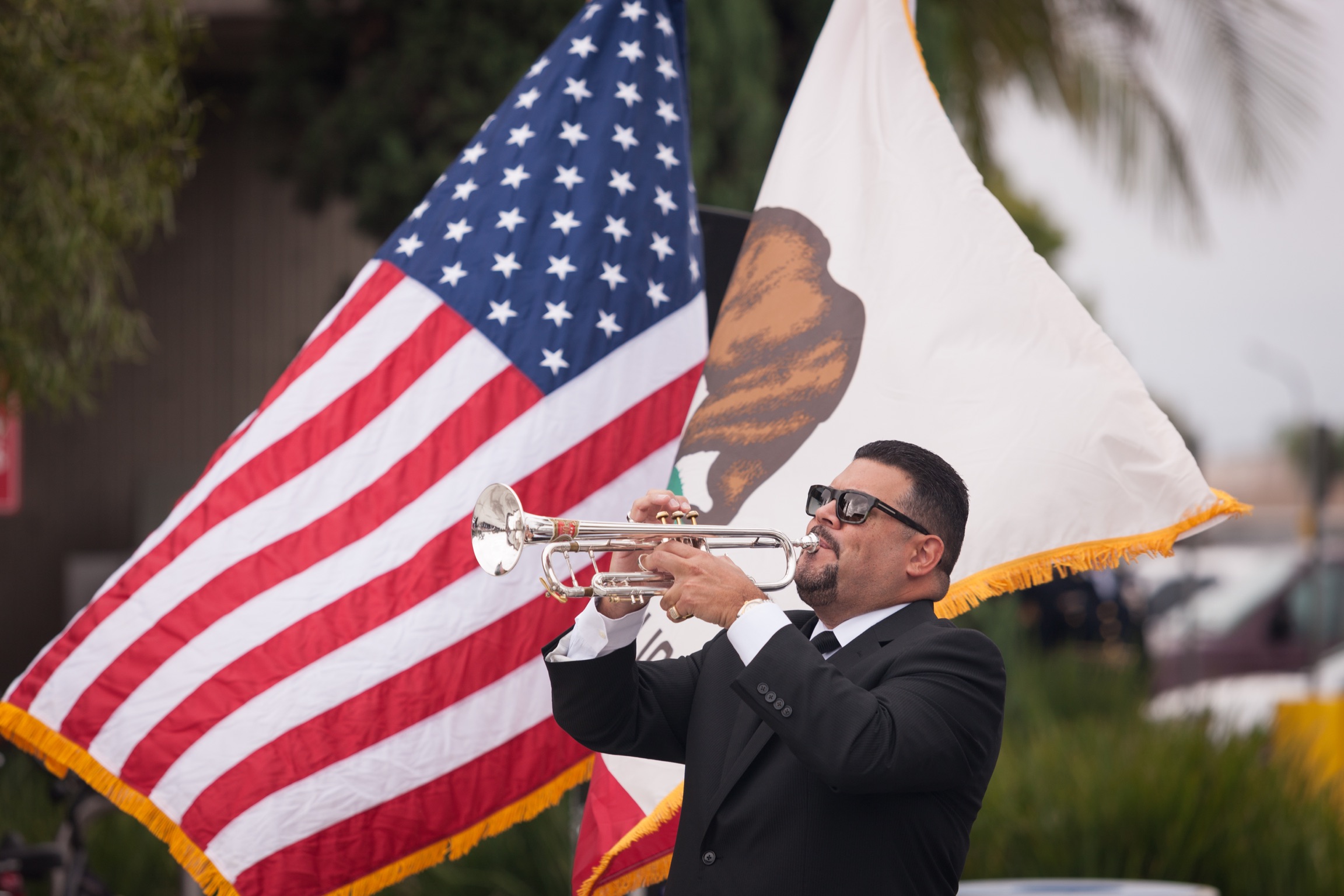 What was your path to Cypress?
I never had plans to make a career in teaching. I always wanted to be a great trumpet performer. While I was completing my master's degree at California State University, Long Beach, however, I did work as a long-term substitute teacher at a middle school. That job helped me realize I never wanted to teach middle school again for the rest of my life. Soon afterward, I got my first college adjunct teaching job at Long Beach City College.
The euphoric rush of adrenaline, passion, and excitement that I feel when I perform was happening to me while I lectured to 45 students in a jazz history course. I was hooked. I immediately realized this was something I was supposed to be doing. I wanted to share my experiences, trials, and tribulations with students in regard to whatever subject matter I was teaching. I wanted college students to get real world knowledge from their instructor, just as I received from my favorite college instructors.
After two years at LBCC, I interviewed for an adjunct position at Cypress College. I taught many courses as an adjunct at Cypress, including directing the jazz big band, handling duties of a department chair (there were no full-time music faculty), plus organizing, directing, and performing in dozens of gigs for the college. This led me to be fortunate enough to interview and be hired as a full-time, tenured-track professor. Thankfully, I officially became tenured during this spring 2019 semester.
What inspires you as a teacher?
First are the professors I looked up to in my college career: Dr. Ray Briggs, Dr. Roger Hickman, and Dr. Michael Carney.
Second are the students who work hard in search of knowledge, better lives, and careers in something they are passionate about.
Third are the good deeds of others in my profession.
How do you balance your work as an instructor with your other professional/ creative work?
This is a never-ending battle. I try to find time each day to practice trumpet. This usually happens sometime between 10 p.m. and 1:30 a.m. I have to keep the performance and creative side of my life going in order to stay balanced and happy. This gives me clout in the music business and with students. The problem with this is that it leaves almost no time for family and a personal life. Some may say that this is an exaggeration. My response to this is that my personal level of success has had a direct relationship to the amount of sacrifice I have been willing to accept to "make it" and continue to move forward.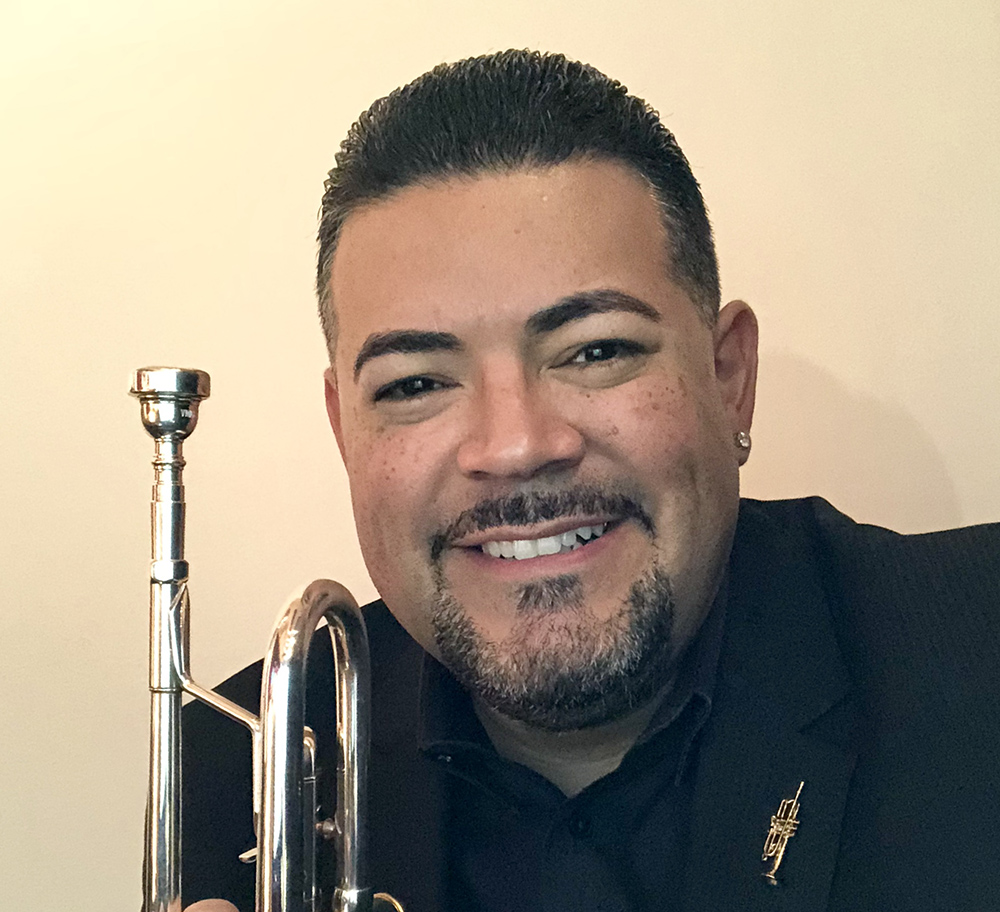 Is there anything else you're working on at the moment?
I am working on putting together a new course we are offering, MUS 114 – History of Hip-Hop/Rap. I am very excited about teaching this new class and I am certain many students will want to take it because of the popularity of this genre of music. I have a few other exciting things happening that combine education and performance, but it is too early to unveil them at this moment.
If there is any other information you'd like to share, please feel free.
I feel like I am part of a family at Cypress College. I have made many meaningful relationships here and I look forward to driving to the campus each day. The students are why I strive to be the very best at my craft and continue to get better each semester. I chose to be a professor to help students become more successful than I have. Thank you for giving me this platform to share my love and passion for music and higher education.