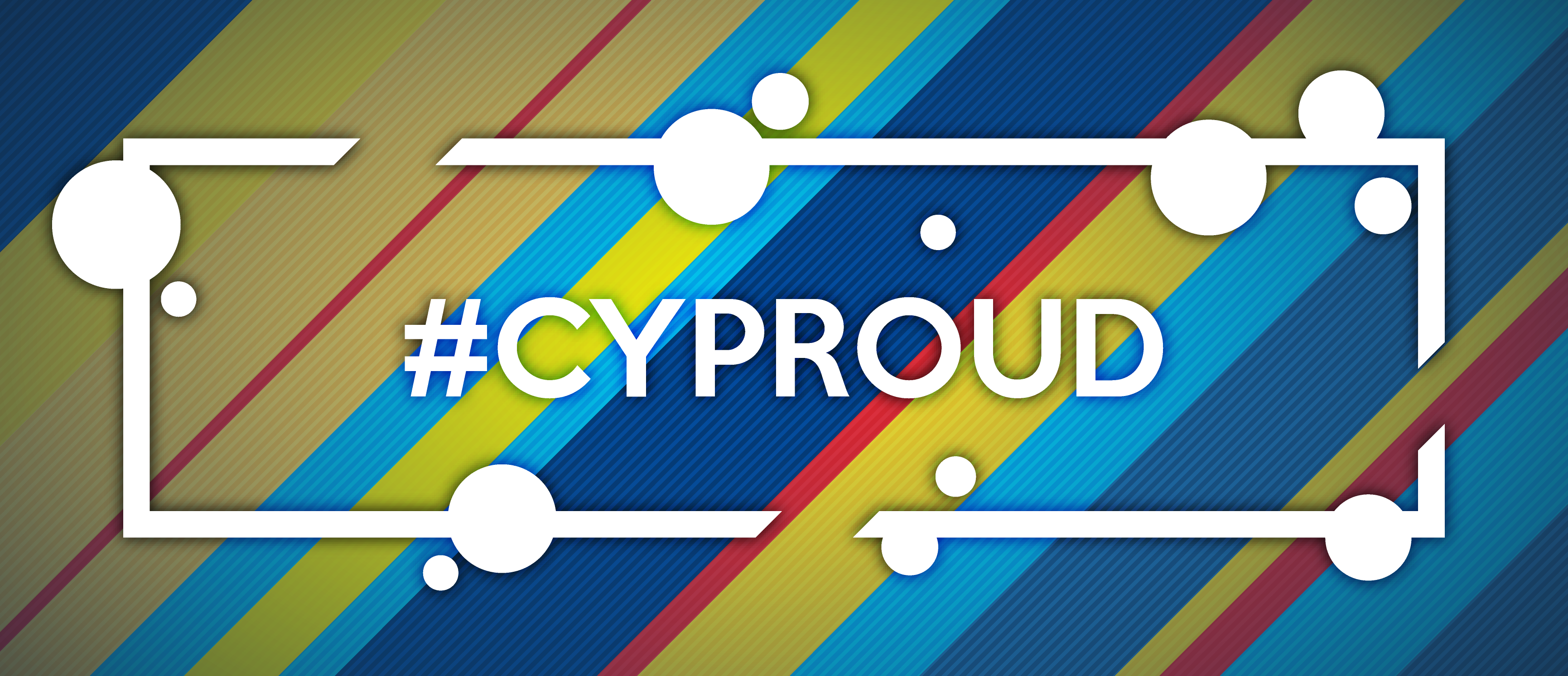 #CYProud: Felicia Cleaver, Psychology
Student success comes in many different forms, and Cypress College is proud to recognize and celebrate the variety of paths our students take to achieve their dreams. Whether it's transferring to a four-year institution, or receiving an associate degree or certificate and heading into the workforce, we want all of our students to know we are on this educational journey with them and are pleased to feature distinguished #CYProud students for 2019.
Felicia Cleaver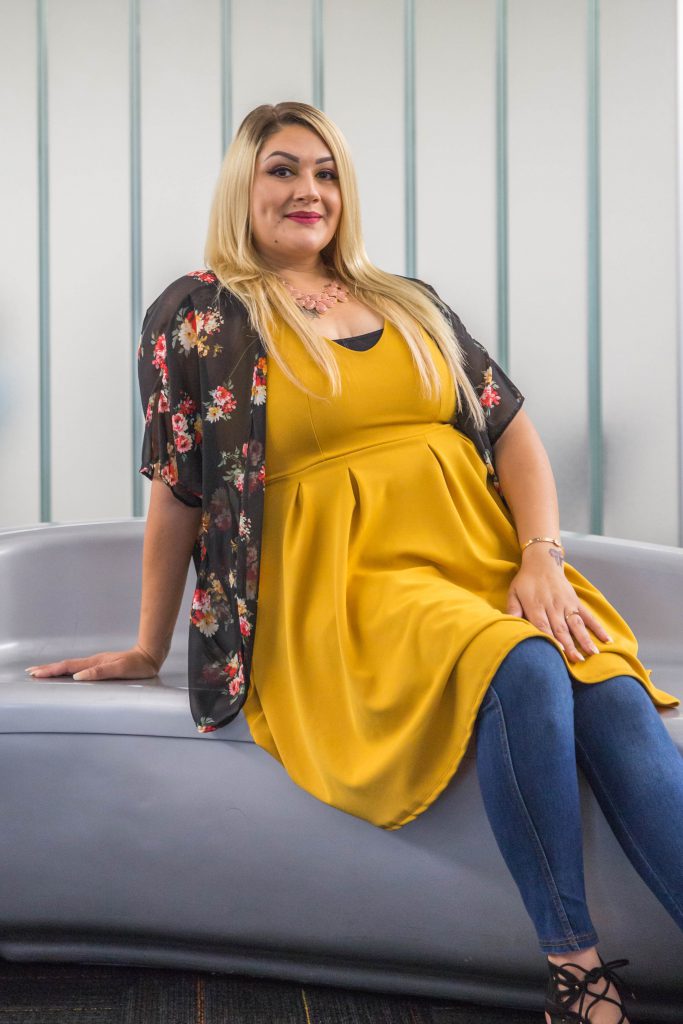 Felicia Cleaver grew up a Los Angeles native who graduated high school with honors, but did not immediately pursue higher education. At the age of 25 and as a single mother of two, Felicia found herself drawn to pursuing a degree for her children and out of curiosity. Felicia received her associate degree in psychology and liberal arts with an emphasis in social and behavioral sciences in May 2019. She started an outreach program for young women in Hawaiian Gardens, along with a recreation program for special-needs youth. She is transferring to California State University, Fullerton in fall 2019 to pursue a bachelor's degree in psychology with a minor in communications.
Please tell us a little about yourself. Where did you grow up? What are your interests? What is your story?
I was born and raised in the ghettos of Los Angeles, California. While growing up, I showed leadership skills in all school activities, but was caught in the whirlpool of dysfunctional family life. My focal point became a goal to get grades that would allow me to enter college and be able to choose a career. I pulled myself up, pushed through the family deterrences, graduated high school with honors, and am now a first-generation college student. I have and will achieve any goal I set my mind too. Currently, I'm striving to enhance my communication and motivation skills while keeping a GPA above a 3.5 as a full-time student, which can attest to my drive and ambition in completing my educational goals, along with raising two beautiful children. If you're reading this, just know, anything is possible if you believe in yourself!
Why did you choose Cypress College?
I chose to come back to college for one main reason: curiosity. My greatest motivation for returning to college is my two children. In the beginning, I was a little hesitant and only took one course because it had been almost eight years since I last stepped foot in a classroom. In all honesty, I never thought or was certain if I was ever going to go back to school. Then I stumbled across Cypress College simply by driving by it. Something sparked inside of me (curiosity), and I enrolled. It was the best decision I ever made, and Cypress College, in turn, has been the best community college I could have asked for! I enrolled in Cypress College in the spring of 2017, and at the time I was a 25-year-old single mother of two, but desperately decided that I needed to take action to get an education I deserve.
What have you been involved in at Cypress College? How has your path unfolded?
Curiosity got me in the door, but my motivation has pushed me through my past two years at Cypress College. Only having a part-time job working eight hours a week, it is hard financially, but going to school and understanding financial aid and being part of the EOPS and CalWORKs programs has made all the difference. Similarly, I am a participant in the CARE program and have found the networking events, grants, seminars, and scholarship opportunities all beneficial. I have utilized my time well at Cypress College and the programs set in place to help students succeed is what makes this college great.
I will also recognize the Learning Resource Center and endless tutors in the math and English centers for all their help! Spring of 2019, this is my last semester and the first semester that had child care open up at Cypress College. Those two days and eight hours every week are really beneficial for a single parent, and I could not be happier about the direction that this college is going. If it was not for these programs, it would be very difficult to get to school when having two children. My curiosity turned into motivation, then determination. In my last semesters, I have been able to broaden my net and be involved in clubs such as the Psychology Club and obtain the title of president of Psi Beta on campus, which is a national honor society for students attending two-year colleges.
What are you most passionate about? Why?
I have a profound interest in the studies of the mind, so my career goal is in studying psychology. The purpose and passion of my life is to discover a greater understanding of the universe and its people. Specifically, I plan to better grasp the beauty and miracles of this world and share them with each person I come in contact with. I know my doctoral degree is further in the future, but I'm doing everything now to obtain practice in this field. I am also starting an outreach program to young women in the city of Hawaiian Gardens as well as a special needs recreation program for the youth.
Everything I do in my time now is free of charge. I am gaining experience in this field on top of my book work. I am a bright and intelligent student whose potential is endless. I want to help people who need help, who need support, or who need resources, are neglected, or otherwise at a disadvantage in life. If I can help 1 out of 10 people then I know I made a difference in the world and a difference in the life of that individual. You don't have to be a superhero to have a mission!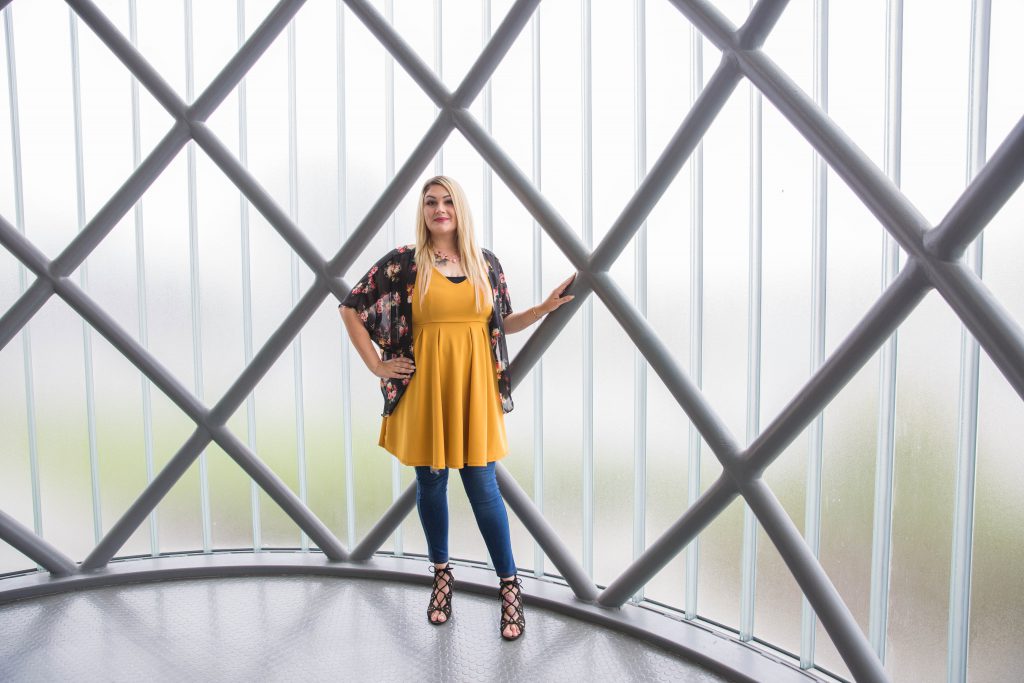 Who are the faculty and staff that have helped you get where you are today?
A student's accomplishments are directly related to the daily efforts of faculty and staff at any college. I am pleased to say there is an abundance of great faculty and staff at Cypress College and I couldn't have done this without them! There are so many that have made my journey a successful one, I want to shout out to:
EOPS/CalWORKs/CARE – Connie Boehler, Lili Perez, Leena Acosta
English Department – Nicholas Gil, Stephanie Tran
Psychology Department – Brandy Young, Randy Martinez, and Carlos Sandoval
Thank you all for being there for me, being guides, mentors, and writing references for me. You are all wonderful! You groomed me to be a sound professional and made working with you an interesting and memorable experience. I will always be grateful to you for your support and kindness.
What are your immediate plans after completing your studies at Cypress College (at your transfer institution, in the workforce, etc.)?
Right now I need to put my full focus on receiving my two associate degrees from Cypress College and pursuing my bachelor's degree in psychology at Cal State University, Fullerton. Then I hope to get into a doctoral program. I will increase my communication and writing skills, while enhancing my understanding of human behavior. I'm just at the beginning, but I am a perfectionist and always strive for success.
What are your long-term goals? What do you aspire to?
My long-term goal is to obtain an applied doctorate and eventually become a professor at a college. I aspire to give back to students during their educational journey and encourage them the same way multiple individuals have done for me.
What are you most proud of?
I am most proud of my time spent on pursuing scholarships. I have currently won two scholarships just through Cypress College. I will obtain two associate degrees and my bachelor's degree from CSUF all on scholarships, not including my financial aid award. Saving money is a must, and everyone should be applying for scholarships. They are out there; you just have to do the work!
What one bit of advice would you give to current and future Cypress College students?
Here are my final words of wisdom for students who want to get better grades in college: College will be one of the most amazing experiences of your life. Be sure to get the best of both worlds and find the healthy balance between the studying, and contributing to your school, all while utilizing resources on campus. Finally, the best piece of advice I could ever give, and have ever received, comes from my statistics teacher in Psychology: "Take everything one… step… at… a… time."
Is there anything else you'd like to share?
For anyone to really open a challenge within themselves they have to believe they can really do it, and, above all else, really want it (self-fulfilling prophecy)! Believe in yourself. You are your own rainbow!