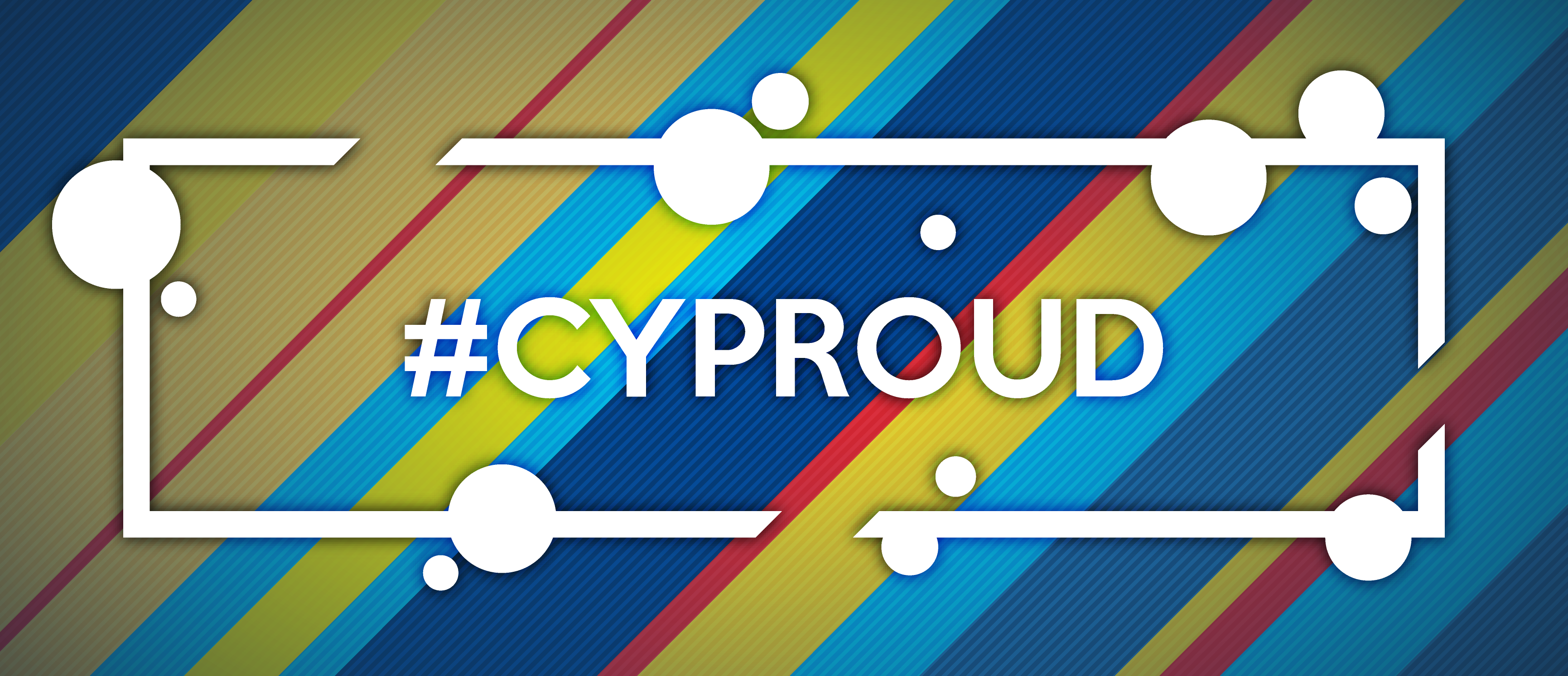 #CYProud: Minh Nguyen, Chemistry
Student success comes in many different forms, and Cypress College is proud to recognize and celebrate the variety of paths our students take to achieve their dreams. Whether it's transferring to a four-year institution, or receiving an associate degree or certificate and heading into the workforce, we want all of our students to know we are on this educational journey with them and are pleased to feature distinguished #CYProud students for 2019.
Minh Nguyen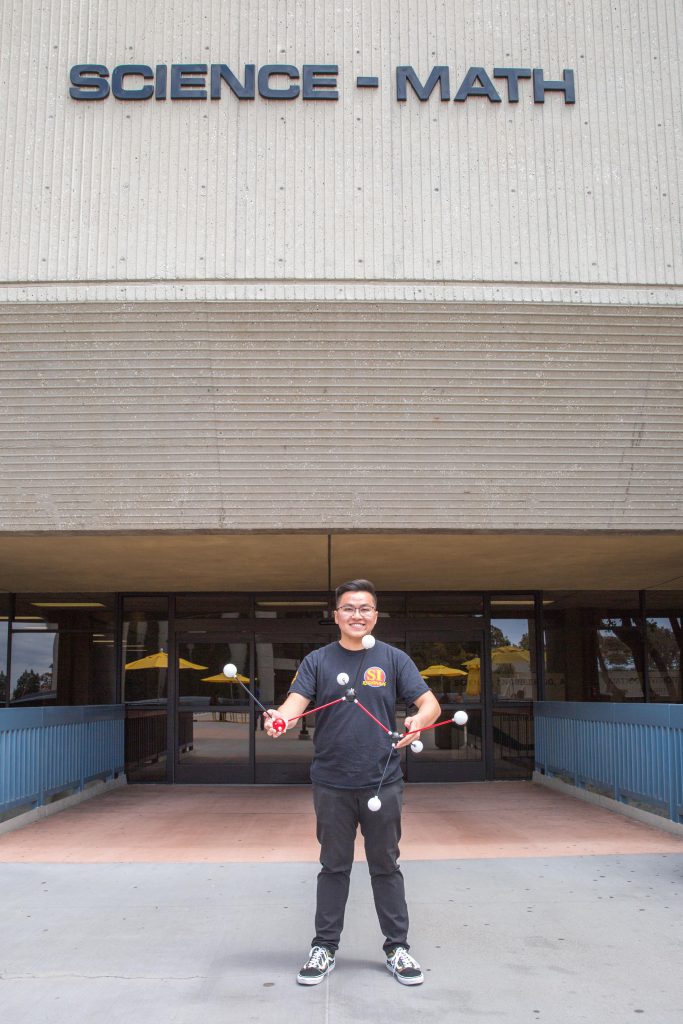 Minh Nguyen graduated high school in Vietnam, then moved to the United States to pursue higher education, with sights on becoming an emergency doctor and medical researcher. "I will be able to contribute my work to improve the quality of life for people who, unfortunately, do not have the basic rights and benefits as others," he said. After encountering some health setbacks of his own, Minh became heavily involved on campus in the (STEM)2 program, Chemistry Club, and as a supplemental instruction leader. In 2019, he was named the college's American Chemical Society, Orange County Section's Outstanding Chemistry Student of the Year. He is transferring to University of California, Irvine in fall 2019 to pursue a bachelor's degree in biomedical engineering.
Please tell us a little about yourself. Where did you grow up? What are your interests? What is your story?
After graduating high school in Vietnam, I started my new academic journey in the United States. Everything was on the right track after I got accepted to Cypress College until I was brought to the emergency room at Orange Coast Memorial Hospital for a surgery; my life was crumbling down again. It was a hard time for me when I had to keep doing great in my first semester at school while suffering from my hurting wound every single day. The hospital bills were stacking up in the mailbox and my homework due dates were coming one by one. I could not sit or walk normally, so I lay on my bed with my vocabulary and science books. Countless hours were spent in my room trying to understand the English words and science concepts that I missed. After a massive amount of effort, I finally got a constant 4.0 GPA at Cypress College. I got over that extremely difficult time of my life and nothing could hold me back now.
Why did you choose Cypress College?
I visited many community colleges in Orange County: Golden West College, Cerritos College, Coastline College, and Cypress College. I was impressed by the clean and beautiful campus with a lot of trees at Cypress, especially the ducks by the pond in the middle of the campus, which gave me a feeling of comfort. It motivated me even more when I contacted the international office for more details. They are very friendly and very open to welcome students. I felt like this would be my second home in my college life; therefore, I decided to take this journey together with Cypress.
What have you been involved in at Cypress College? How has your path unfolded?
When everything went back to normal, I started to get involved in our campus. Based on my good performance at Cypress College, I was chosen as be a one-on-one tutor for math, chemistry, and physics in the Learning Resource Center in spring 2017 and was accepted as a supplemental instruction (SI) leader for Calculus II in fall 2017. After two semesters of my great efforts, I got promoted to be a mentor for SI in fall 2018.
I have been a (STEM)2 scholar since fall 2016. Based on the (STEM)2 program, I had a chance to conduct hands-on research at University of California, Irvine in summer 2018. This was when I got a step closer to my dream. The research was about biomedical engineering techniques. Along with my research group, we contributed to engineering a mechanical device that tested effects in collagen density from fibroblast production due to applying mechanical stress. The research has given me even more motivation to study and work harder for this major.
Also during that summer, I got elected to be the Chemistry Club president for the next two semesters. As a campus club, we provide the environment for students who are interested in STEM fields to work with professionals, conduct outreach activities, promote chemistry, and inspire young generations about science. It is also my best and most memorable moment when I was nominated by Professor Robin De Roo for the American Chemical Society, Orange County Section's Outstanding Chemistry Student of the Year 2019.
What are you most passionate about? Why?
I came from Vietnam where people must work as hard as possible just to barely earn their daily bread. Like other developing countries, we have a low education system, corruption, and one of the worst medical systems. Health is the priority. Without health, nothing can be done. My final goal, which has been the ambition and inspiration of my life, is to be an emergency doctor and a medical researcher. I will be able to contribute my work to improve the quality of life for people who, unfortunately, do not have the basic rights and benefits as others. I will be able to use my abilities to explore new things or invent useful things for the future of mankind.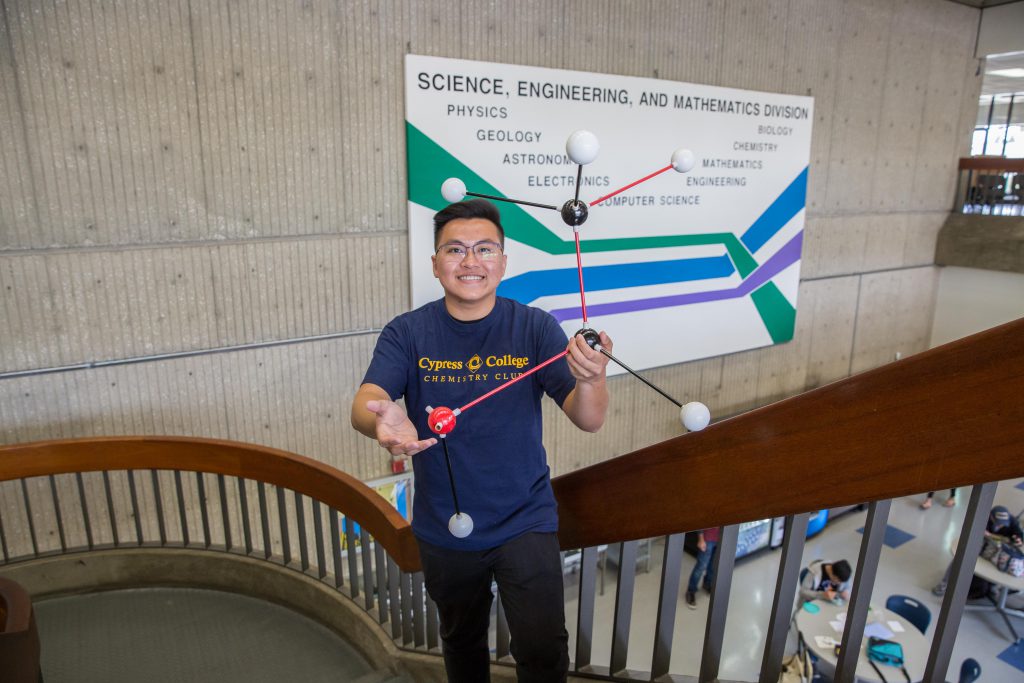 Who are the faculty and staff that have helped you get where you are today?
Words cannot fully describe how thankful I am to all of the amazing faculty and staff at Cypress College. They are all sharing a big, warm heart with the students. Especially, I would like to give a huge thanks to:
Professor De Roo, who is my favorite organic chemistry professor. Her enthusiasm and kindness have inspired me in chemistry. I always want to be in her class every single day no matter what. Thank you so much for being an awesome professor!
My coordinator, Janelle Salinas and my mentor, Francisco Perez. They are the most wonderful staff I have worked with. They are always there when we need it the most. They are always there to make us better. Without their help, I could not become a strong and skillful leader as I am now.
What are your immediate plans after completing your studies at Cypress College (at your transfer institution, in the workforce, etc.)?
For now, I will spend my summer reviewing the past materials before I transfer to UCI. I will also take some summer classes there through the Transfer Edge program. And definitely, I will reward myself by traveling and exploring new places in the summer.
What are your long-term goals? What do you aspire to?
I will first start with a biomedical engineering major. I am transferring to UC Irvine in fall 2019. After graduating from UCI, I will apply for medical schools to earn the M.D.-Ph.D. degree in eight more years.
What are you most proud of?
From the bottom of my heart, my biggest pride is my mother. She is the one and only person who I will always work my best for. In the past, she had lived in misery from an unhappy marriage. Domestic violence had been killing her every day for more than 14 years. Even though she suffered a lot in her life, she is always fighting for the best for her kids, me and my sister. My mom has spent her whole life for us. Now, it is my time to do the best for her.
What one bit of advice would you give to current and future Cypress College students?
You have nothing to lose, so do not hesitate. Dr. Rajab, my biology professor, said, "When in doubt, ask about." Yes, be ready to let your curiosity glow. I am definitely sure it will take you somewhere good. You may not even imagine how you got there so easily.
Is there anything else you'd like to share?
"Be awesome and join Chemistry Club!"