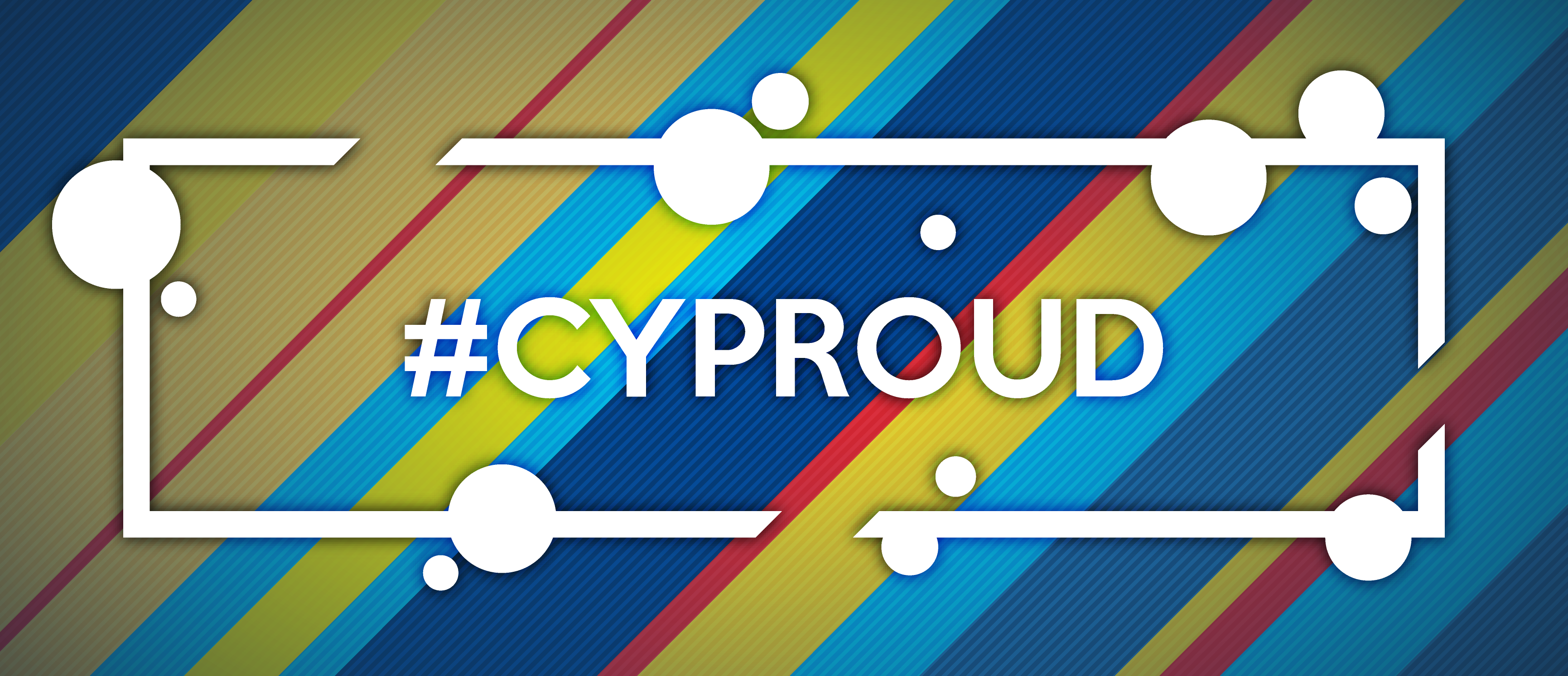 #CYProud: Jolene Gazmen, Communication Studies and English
Student success comes in many different forms, and Cypress College is proud to recognize and celebrate the variety of paths our students take to achieve their dreams. Whether it's transferring to a four-year institution, or receiving an associate degree or certificate and heading into the workforce, we want all of our students to know we are on this educational journey with them and are pleased to feature distinguished #CYProud students for 2019.
Jolene Gazmen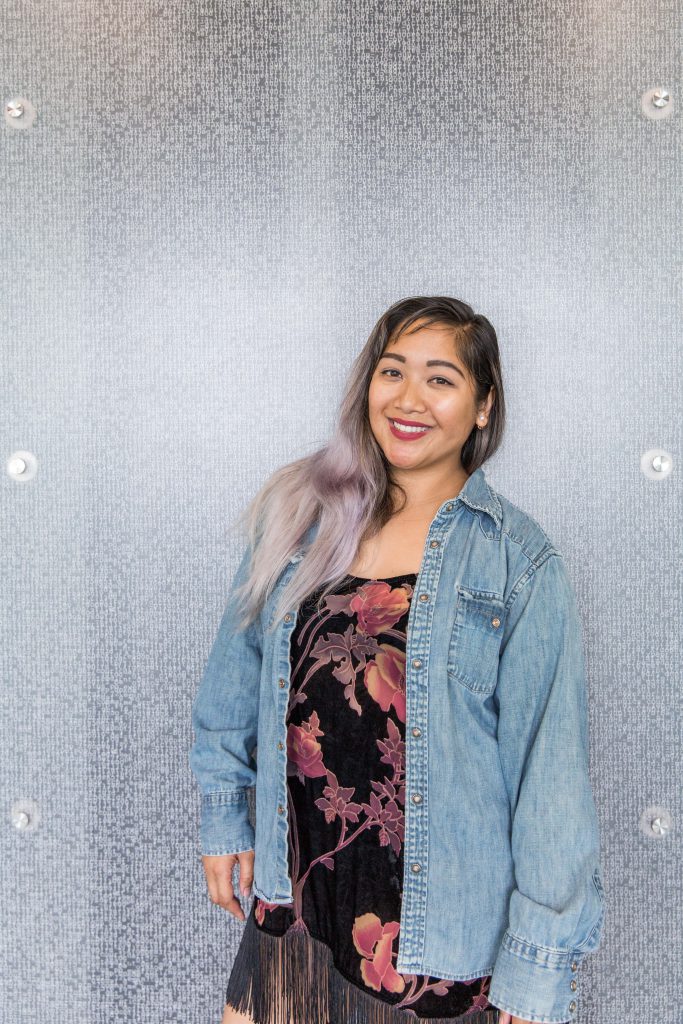 In high school, Jolene Gazmen didn't apply to any colleges because she didn't think she would ever be good enough. After becoming a mother, she was determined to be someone her daughter would be proud of, so she took the step to return to school and pursue a degree. Though she initially intended to focus solely on her studies and raising her young daughter, she ended up joining the college's Forensics Team and even took over as captain. Jolene is transferring to University of California, Berkeley to pursue a bachelor's degree in English with a minor in creative writing. She dreams of one day writing and starring in her own show.
Please tell us a little about yourself. Where did you grow up? What are your interests? What is your story?
My name is Jolene Gazmen. I'm a Leo and love long walks on the beach… No, but in all seriousness, I am a California native, born and bred. Honestly, it's taken me a long time to get to this point, but I am so happy that I'm finally here. I am a returning student, having graduated high school a decade prior. I sometimes feel out of place, but then I remind myself that everyone lives by their own timeline, and I continue to push through. About 15 years prior, I shut down because of situations in life I wasn't equipped to deal with at the time. They left me with confidence that could be measured in teaspoons and a head full of self-doubt. I drifted through life, not really trying, hardly even living. But when my daughter was born, I decided to make a change. I had been out of school for so long at that point, but I was determined to become someone that my daughter would be proud to call her mother. So I returned to school, enrolling in Cypress in order to pursue some of my passions.
Why did you choose Cypress College?
I chose Cypress College because I needed a fresh start, and I'm so glad I did! Cypress is not only a beautiful campus, but such a welcoming environment! The staff, counselors, and especially professors helped to empower me, encouraging a girl with crippling self-doubt like me to go for what she wants. When I was in high school, I didn't even bother to apply to colleges because my lack of confidence convinced me that I would never be good enough. But this time around, I had so much support, so many people in my corner rooting me on, and I had the courage to apply to my dream UC! I'm pleased to say that I'll be attending Cal beginning fall 2019! It's something I'd only dreamed of, but Cypress helped to make that dream a reality.
What have you been involved in at Cypress College? How has your path unfolded?
I have been involved in the Cypress College Forensics (Speech and Debate) team. It's not something that I was planning on becoming a part of. As an older, returning student, my primary objective going into school this time around was to minimize my social life, to just get through school while raising a toddler and working. I thought my plate was full and that anything else would be too much. Plus, like many students out there, the idea of speaking as solely myself in front of a room full of people seemed like a terrifying thought. Thankfully, I had a truly spectacular COMM 100 professor who convinced me that it was something I could excel in. She empathized with everything I had going on and worked with my schedule, but still pushed me to find strengths in myself that I didn't even know that I had. I'm proudly the captain of our growing Forensics Team and have even gone on to win awards, which is something I would have never thought I could do when this first began.
What are you most passionate about? Why?
My passions are two-fold: writing and acting. When I was at my lowest in life, it was those things that gave me a sense of purpose and saved my life. They provided me with an outlet, a way to sort through things that I couldn't make sense of. These things are some of my loves in life, and I don't know where I would be if I ever had to give them up.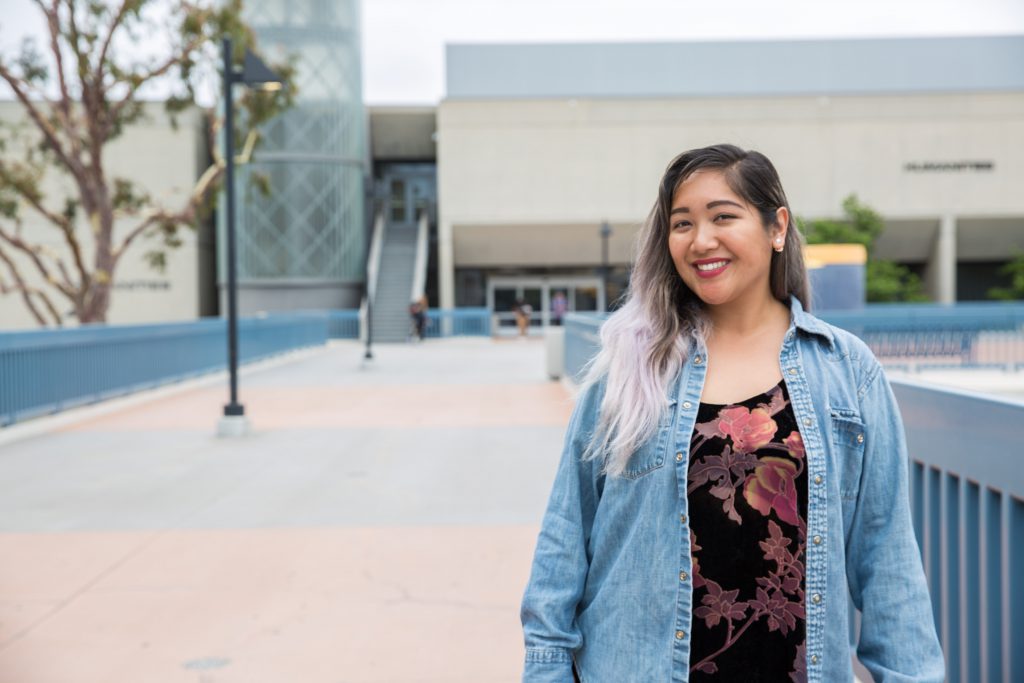 Who are the faculty and staff that have helped you get where you are today?
The counselors at this school are some of the best I've ever encountered. They don't feel dismissive nor are they judgmental when you tell them where you've been or what you want to do, even if your previous track record wasn't that great (such as it was for myself). They encouraged and reassured me that nothing was out of reach, and that I wasn't "behind" in life because there is no right or wrong time to go for what I want, just so long as I go for it.
I've also been fortunate to have some of the best professors. They are knowledgeable, empathetic, helpful and, most importantly, passionate. None are just going through the motions of teaching, but rather, really taking pride in what they do. Their passion helps me to feel excited for what's to come! (A special shout out to Jen Page and Josh House, who went above and beyond in all they do for their students and the Forensics team.)
What are your immediate plans after completing your studies at Cypress College (at your transfer institution, in the workforce, etc.)?
Like I mentioned prior, I will be entering as a junior at University of California, Berkeley this fall 2019. I am planning on majoring in English and minoring in creative writing, but I've also been flirting with the idea of double majoring in ethnic studies, which I just recently found a passion for thanks to another one of my ever-inspiring professors.
What are your long-term goals? What do you aspire to?
My long-term goals include the pursuit of my passions and the enhancement of my craft, which would be writing and acting. I'm striving to incorporate both into whatever future endeavors I choose to pursue, in one aspect or another. My dream would be to write and star in my own show.
What are you most proud of?
I am most proud of my daughter. She is the reason I do all of this, the reason I work so hard both academically and to become an overall better person. I can truly say that I've pushed myself to grow beyond the girl who was just resigned to her depression into someone who seeks help, who pushes past her comfort zone to find parts of herself she didn't know she had. I have become an overall better person with her around, and I hope that by working so hard and following my dreams, it teaches her to do the same. My biggest hope is that I make her proud.
What one bit of advice would you give to current and future Cypress College students?
My advice to any current or future Cypress College students would be to utilize all the resources available to you. Cypress College offers some of the most wonderfully supportive staff and programs, all of which are designed to help you throughout your journey through Cypress. I hadn't had the best experiences prior to coming here and I was hesitant about asking for help, but this second time around, I took the leap and I'm so glad that I did!
Is there anything else you'd like to share?
Not at the moment, but thank you for taking the time to read this. I hope you have the best day, whoever you are!