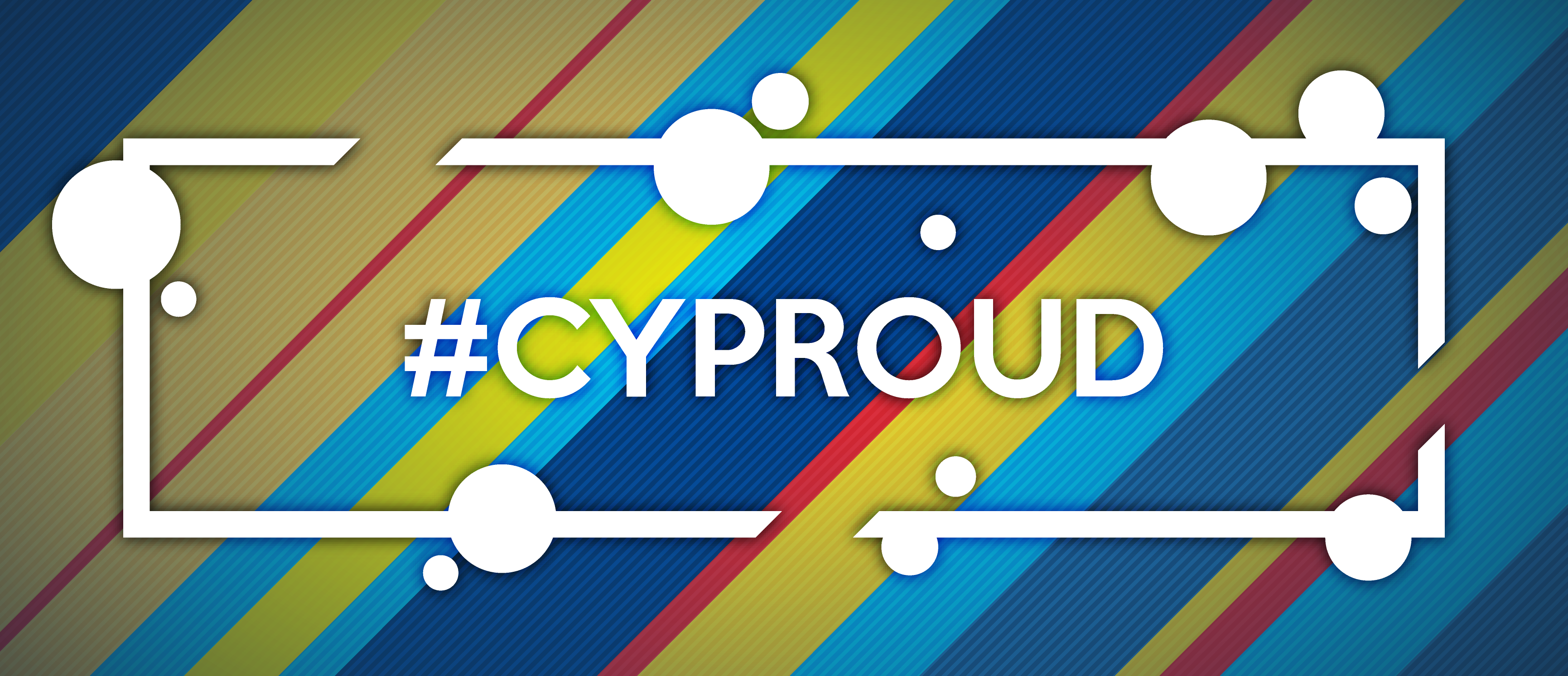 #CYProud: Vy Vu, Business Administration
Student success comes in many different forms, and Cypress College is proud to recognize and celebrate the variety of paths our students take to achieve their dreams. Whether it's transferring to a four-year institution, or receiving an associate degree or certificate and heading into the workforce, we want all of our students to know we are on this educational journey with them and are pleased to feature distinguished #CYProud students for 2019.
Vy Vu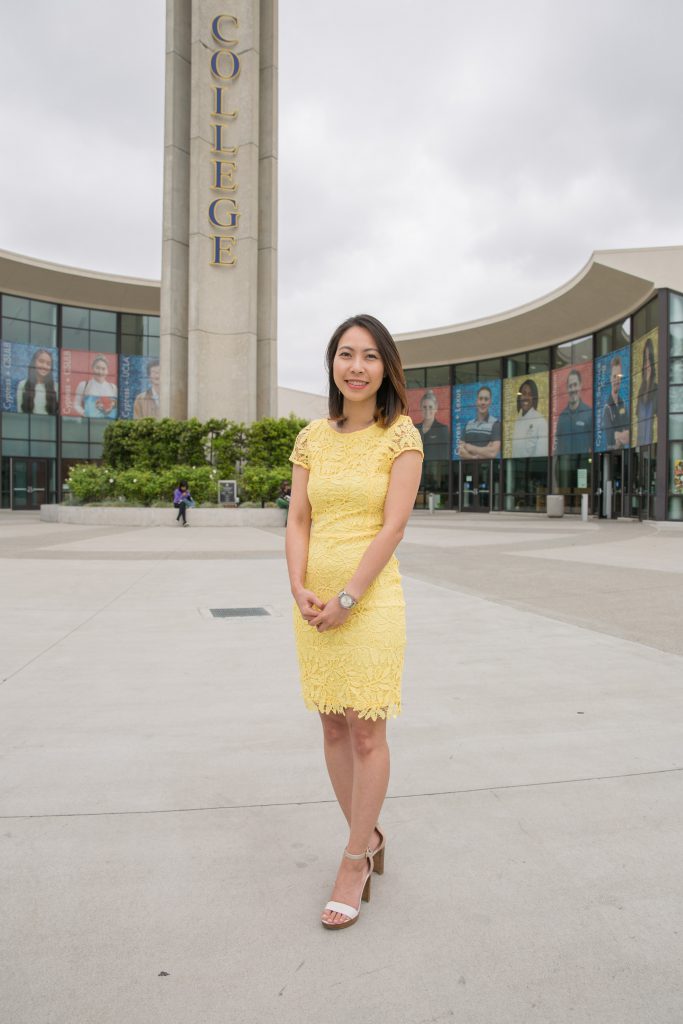 Vy Vu grew up and worked as a travel agent in Vietnam before coming to the United States. Intent on finding success in the States, she chose to pursue an education at Cypress College, not imagining that she would be in a position to transfer to a four-year university after ust two years. She aspires to open her own travel agency to promote cultural tourism between Vietnam and the United States. She is transferring to University of California, Irvine to earn her bachelor's degree in business administration with a combined master's degree in finance.
Please tell us a little about yourself. Where did you grow up? What are your interests? What is your story?
I was born in Vietnam and immigrated to the United States from Vietnam four years ago. When I came here, I realized that the best way for me to be successful in the United States was to attend college. Like other foreign students, I started taking English as a Second Language (ESL) classes, which helped me improve my academic writing and communication skills. From there, my experience at Cypress College has exposed me to and offered me opportunities beyond anything that I imagined. Cypress College has been my personal 'movable feast'.
When I first started at Cypress College, I had not imaged that two years later I would be applying to transfer to a University of California. I did not think I was good enough. And I never imagined that I would be offered the opportunities and the resources to adapt to life in a new country all while building an educational foundation that would allow me to matriculate to the country's premier public university system. However, my family and Cypress' professors encouraged me to try my best, and this encouragement was a large component of my motivation to set my sights high. It took a little finagling. Due to scheduling conflicts I had to take a couple of math classes at another college in order to meet the UC transfer requirements before the application deadline. This included taking one of the classes as an intersession course and the other at the same college because the intersession course did not finish until after my last semester at Cypress had already started. Through it all, the professors and counselors at Cypress completely supported and encouraged me. I was so proud of myself and of the education that I received at Cypress when I got my acceptance letter to University of California, Irvine. From here, it's up and away as I focus on my interest in business and lay the foundations of building my own business, a business that I envision also as a cultural catalyst.
Why did you choose Cypress College?
I still remember the first time I visited Cypress College. When I entered into the Student Center, I just looked around because I did not know who I could ask for help. One of the Cypress staff members instantly recognized that I was a new student and came to help me fill out the application form. I really appreciated her assistance. It made me feel that Cypress' commitment to students was exceptional and that the staff was there for each and every student with a helpful and friendly outlook. My choice to attend Cypress College was an easy choice to make!
What have you been involved in at Cypress College? How has your path unfolded?
I have been involved in Extended Opportunity Programs and Services (EOPS) for three years. I attended transfer workshops and went on field trips to visit Cal State Fullerton and UCI, organized by EOPS. In addition, I joined the Business Club at Cypress College, which has given me opportunities to see the inside workings of local businesses such as Boardriders. It was exciting to see how the company worked and to have a chance to speak directly with the company representatives in order to look for an internship. Furthermore, I also participated in the 2019 Digital Innovation & Ideathon Competition at Cypress College where I had the opportunity to learn to create an app to help students cope with mental health problems that may challenge them or their friends and colleagues. Participation in these events very much enriched my experiences and education as a student at Cypress College, and I really enjoyed the social and intellectual aspects of the competitions, career fairs, and extracurricular activities that Cypress College organized, supported, and made available to me as a Cypress student.
What are you most passionate about? Why?
I am passionate about helping other people. I used to work as a receptionist at an assisted senior living facility. When I worked there, I had a chance to help a number of residents who did not have family or relatives. They were lonely and needed help. Sometimes, they just came to the front desk because they needed someone to chat with them and listen to their stories. Day by day, I felt that I started to think of them and love them as I do my family. I enjoyed helping them in whatever ways they needed help, and I realized that I was filling a role that was especially valued by the Vietnamese residents who could not speak English. By the time that I had to give up the job to focus on my studies, I realized that I actually wanted them to come to the front desk to bother me so that I could see them and make sure that they were fine. For me, the residents at assisted senior living were my second family.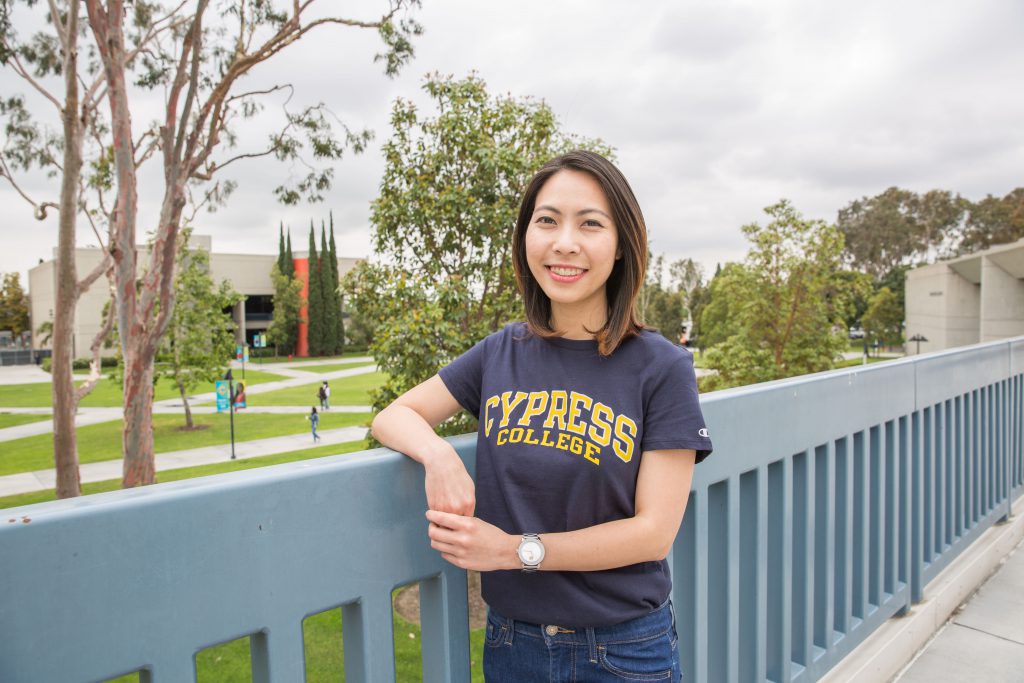 Who are the faculty and staff that have helped you get where you are today?
The faculty and staff at Cypress College are wonderful. First, I appreciate my EOPS counselor, Leena Acosta. She assisted me to make a good educational plan to achieve my goals and encouraged me to apply for Cypress Foundation scholarships. Second, professors Samantha Simmons and Alison Robertson in the ESL Department, and Professor Kendyl Covey in the English Department helped me improve my academic writing and also gave me good advice whenever I needed help. Last but not least, I cannot forget Professor Ann Solis in the Accounting Department and Professor Sidhu Parwinder in the Economics Department. They shared success stories to inspire me and also encouraged me to transfer to UCI. Without the strong support of the Cypress faculty and staff, I could not have done so well in school. They have contributed a lot to my success today, and I was extremely lucky to be their student.
What are your immediate plans after completing your studies at Cypress College (at your transfer institution, in the workforce, etc.)?
The first thing I will do after I have graduated from Cypress College is go on vacation to reward myself. Then, I will apply for a summer internship to earn experience in management before my fall term starts at UCI. I will work with UCI counselors to make an educational plan at the four-year university. I will also participate in activities, clubs, and social events at UCI in order to make new friends and create networking in school.
What are your long-term goals? What do you aspire to?
Because I worked as a travel agent before leaving Vietnam, my dream job is to open a travel agency here. My goal is to create a connection between Vietnam and the United States. I envision using my contacts with travel agencies in Vietnam to bring Vietnamese tourists to the United States. I want to organize special tours for elderly Vietnamese living here who want to go back to their homeland to visit their families and friends. I also want to link the newer generations of Vietnamese Americans, who have never traveled to Vietnam, to Vietnam by creating opportunities for them to discover the beauty of their patrimony. Vietnam is not just a series of locations — Halong Bay, Son Doong Cave, or Hoi An; it is a culture — traditional, current, diverse and evolving. It touches one through all of one's senses: eyes, ears, tongue, heart, mind, and memory. The business that I imagine creating is my dream of creating a future. It is my goal of entrepreneurship. It is my desire to create the cultural, family, heritage, and generational bridges that would be lost in time if not for the vision that I dream.
What are you most proud of?
I am most proud of my family. I was raised in a Catholic family. We trust in God. My great grandfather passed away one year ago at 107 years old. He always smiled and said "Good! Good! Thank you," when his children, nieces, and nephews did something for him. He taught us how to love people, how to share with people, and how to forgive people, as God teaches us. My family always gathers and comes together whenever anyone needs help. They always support me in school and in my efforts to achieve my dreams. Therefore, I want to share my success with my family, make them happy, and make them proud of me.
What one bit of advice would you give to current and future Cypress College students?
Be an active student both in class and in school. There are a lot of good opportunities for students to expand knowledge and improve life skills. Do not be shy to ask for help. The faculty and staff at Cypress are willing to help students achieve their goals. It does not hurt if you try. Never give up on your dream. If you fail, just do it again, again, and again. Your success is Cypress' success. "WE TAKE THIS JOURNEY TOGETHER."
Is there anything else you'd like to share?
"You don't have a life, because you have a future" – Jennie Beltran.
Don't be stressed. Do your best. Forget the rest.