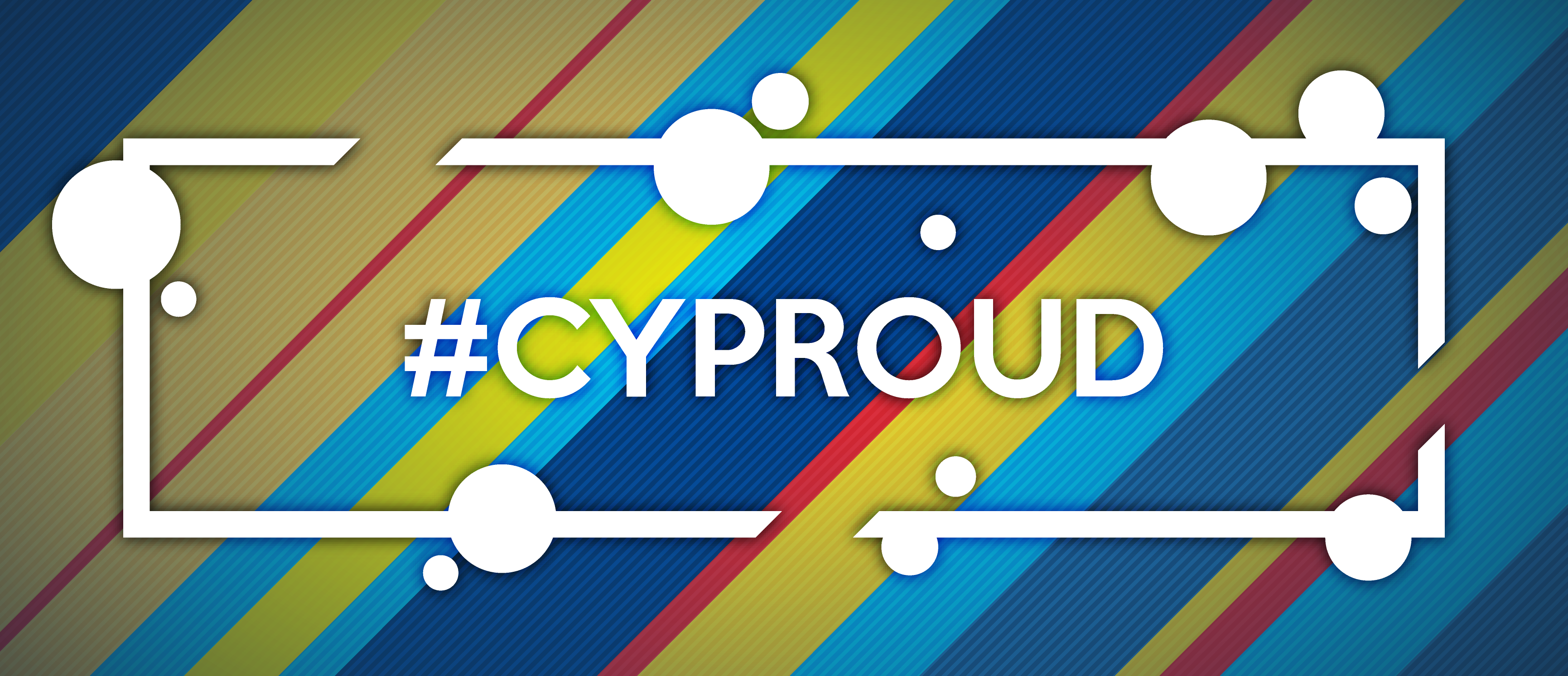 #CYProud: Tasmia Alam, Business Administration
Student success comes in many different forms, and Cypress College is proud to recognize and celebrate the variety of paths our students take to achieve their dreams. Whether it's transferring to a four-year institution, or receiving an associate degree or certificate and heading into the workforce, we want all of our students to know we are on this educational journey with them and are pleased to feature distinguished #CYProud students for 2019.
Tasmia Alam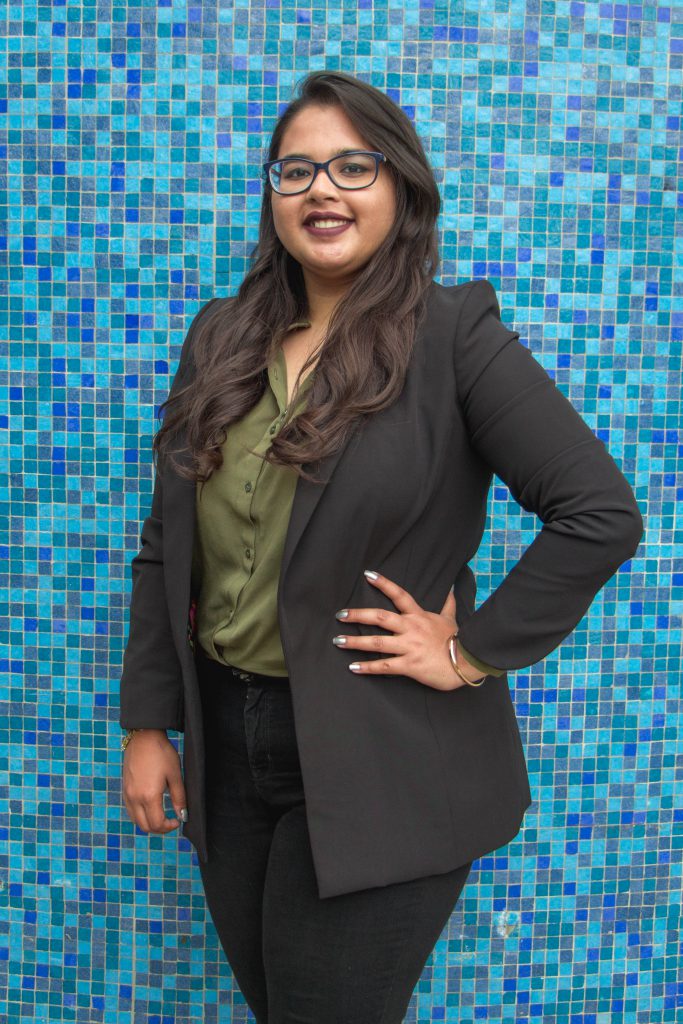 Tasmia Alam is passionate about making a difference and effecting change for the better. Of Bengali descent but born and raised in Riyadh, Saudi Arabia, Tasmia moved to the United States with her family after completing high school. In need of a path into higher education that wouldn't put more of a financial strain on her family, she found Cypress College and knew it was where she wanted to start her higher education journey. With a desire to mix her creative side and passion for making a difference, Tasmia plans to build a career in marketing. She transferred to Cal State Fullerton to complete her bachelor's degree in business administration with a concentration in marketing and minor in communication studies. She later plans to earn a master of business administration (MBA).
Please tell us a little about yourself. Where did you grow up? What are your interests? What is your story?
I am a Bengali girl born and raised in Riyadh, Saudi Arabia. Since there is no birthright citizenship given in Saudi Arabia, my nationality has always been from Bangladesh. I graduated high school in 2014 and immigrated to the United States in 2015 with my family. Immediately after, I embarked on my higher education journey at Cypress College. My hobbies include dancing, traveling, and occasionally reading.
Why did you choose Cypress College?
Once I moved to the United States, I came across the community college system. Restarting life in the States was a financial strain on my family as it is; however, through community college, I could pursue higher education without being financially indebted. After researching a couple of colleges within my area, Cypress College attracted me the most. Visiting the campus and getting a glance at the beautiful architecture and the friendly ambiance, I knew instantly this is where I wanted to start my higher education journey. In addition, Cypress College was also ranked top three in their transfer rates at that time.
What have you been involved in at Cypress College? How has your path unfolded?
During the fall 2015 New Student Welcome Night, I was very intrigued by the Associated Students council and their presence on campus. Since then, I have been fortunate enough to be a part of the Cypress College Associated Students Council. The group's commitment to representing and being the voice for the Cypress College student body drew me toward them the most. As an active member of the student government, I was able to work my way up from an activities coordinator my first semester, to senator, to finally being elected as the executive vice president for the academic year 2016-17. Within my two-year journey with the Associated Students, I was fortunate enough to be part of several planning committees, such as the Cypress College Food Bank, which was initiated to fight food and hunger insecurities on campus. In addition, I was also able to help a fellow associated student member with what was known as the first Cypress College resolution submitted. The resolution was about enriching student success through a more-detailed registration process. This resolution was passed in the spring 2017 SSCCC General Assembly.
In fall 2016, I was hired as a student ambassador on campus. As an ambassador, my main job is to help students and make their first steps in college easier. I have successfully helped several families and students join Cypress College and ensure their continuing success. Being located at the entrance of the Student Center, I help students during the registration process, as well as guide them around their way on campus. As an ambassador, I have also helped with other programs on campus such as the Pledge events and Charger Fridays. Active involvement in both the student government and Student Ambassador programs gave me the opportunity to participate in and help with several events hosted by Cypress College, including Kindercaminata, the Americana Awards, Pledge Night, and Cypress College's annual commencement.
After completing my term as an executive vice president for Associated Students and gaining experience in helping students and working events through the Student Ambassador program, I decided I wanted to do more for the students of Cypress College, specifically, more for students in the Business Department. During fall 2017, I took the initiative to restart the Business Club on campus. My goal as the business club president was to educate students on how to be successful in the world of business including finance, management, marketing, and more. This club serves as a platform for students to network and explore the different sectors of a business. It also served as an opportunity where I could spread along the knowledge and experience that I gained through the Associated Students and the Student Ambassador program. Currently, I am still an active member of the club and manage the social media sites for them.
What are you most passionate about? Why?
My passion derives from making a difference. I believe in change and change for the better. Bringing innovative ideas and making a difference for the betterment of others is what drives me the most. As I dealt with culture shock and finding my place at Cypress during my initial weeks in the United States, I found my creative space in just learning about this new world that I stepped into. Creativity to me was creating my own place at Cypress and using the resources that helped me to help others. Facing challenges and overcoming them creatively gave me the platform to express myself. Being actively involved in various student leadership platforms gives me the opportunity to make a difference and create a similar space for students that may struggle with similar issues.
Who are the faculty and staff that have helped you get where you are today?
Throughout these four years that I have been part of this campus, I have been very lucky to have the guidance of several people who helped me become who I am today. Some people that I believe deserve special recognition and gratitude are:
Alan Reza, my EOPS counselor: He has always helped me reach my goals and has constantly provided me with resources and opportunities to succeed as a student at Cypress College.
Penny Gabourie, my Honors Program counselor: She always made sure I was on the right track with my education and transfer process.
Dave Okawa: He was my advisor for Associated Students and has always encouraged and motivated me to be the best student leader I could be.
Lark Crumpler, former supervisor of the Student Ambassador program: I am very grateful to her for giving me the opportunity to be a student ambassador and represent Cypress College.
Kassandra Abreu: She is my current supervisor who has constantly believed in me and encouraged me to pursue my goals and aspirations.
Last but not least, some faculty that I am thankful to are Kendyl Covey, whose English classes taught me the value of time management; Nicole Ledesma and Jane Gross, whose math classes taught me that math is not as hard as most people make it seem; and Parwinder Sidhu for her endless support for student success and making economics a fun subject to learn.
In addition, I am also grateful for everyone involved with the EOPS and Honors programs for constantly providing resources and opportunities that have made my educational journey easier.
What are your immediate plans after completing your studies at Cypress College (at your transfer institution, in the workforce, etc.)?
I will be transferring to CSUF in fall 2019 where I will be completing my bachelor's degree in business administration with a concentration in marketing and minor in communication studies. I look forward to also being an active student leader at CSUF. After completing my bachelor's degree in business, I will be pursuing a master's degree in business administration (MBA).
What are your long-term goals? What do you aspire to?
I want to build a career in the marketing field of business. Among the broad spectrum of business sectors, marketing intrigues me the most because of its constantly evolving and innovating techniques. With my passion for making a difference and creativity, a career in business marketing is what I am aspiring to right now.
What are you most proud of?
In addition to being proud of the difference I was able to make as an executive vice president of Associated Students and creating a platform for business students through the Business Club, I am most proud of the two scholarships that I received from Associated Students, for being an outstanding student leader in spring 2017 and spring 2019.
What one bit of advice would you give to current and future Cypress College students?
One piece of advice that I would like to give to the current and future Cypress College students is to always be curious and ask questions. One thing that I have learned through my journey at Cypress is that there are plenty of resources available for students to succeed and the only thing we need to do is seek them. One question that always pushes me to take that next step is to ask, "What's the worst that could happen?" Curiosity and asking questions have led me to where I am today, and I hope that I continue to be curious and ask questions in my future educational endeavors.
Is there anything else you'd like to share?
Cypress College has made me who I am today. It was the first place that I was introduced to when I moved here, and today, it is a place that I call home. I am extremely grateful for the opportunities this place has provided me with. Without the experiences that I have endured at Cypress, I would not be the Tasmia that I am today.