Cypress College Named One of NASA's 11 Minority-Serving Community Colleges
Cypress College has been named a NASA Community College Aerospace Scholar (NCAS) and was awarded $62,500 with the goal of attracting and retaining more minority students in STEM careers.
Just 11 community colleges nationwide were chosen as a minority serving NCAS, splitting a total of $800,000 in awards funded by NASA's Minority University Research and Education Project (MUREP). The award will be used at Cypress College to increase diversity and inclusion in science, technology, engineering and mathematics fields by implementing NASA's evidence-based NCAS model on campus.
NASA on Campus engages students in NASA missions and research through blended learning experiences of online research and activities with NASA-affiliated research labs, museums, industry partners and NASA internships.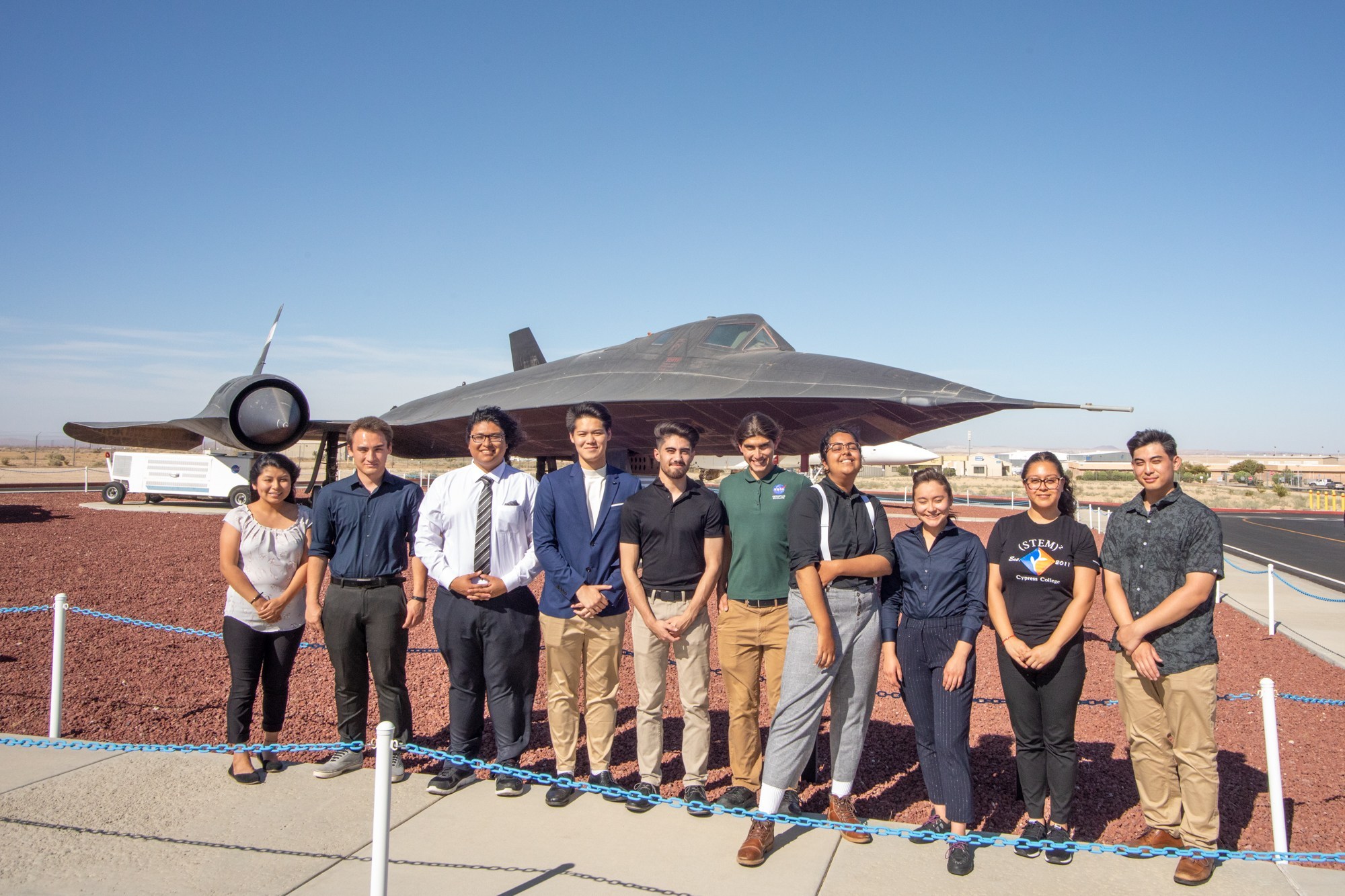 "This award provides even more opportunities to educate and serve our students," Cypress College President Dr. JoAnna Schilling, Ph.D. said. "We are proud to be a minority-serving institution partnering with NASA, and honored to be recognized for creating access to underrepresented students in the emerging science and technology fields."
Cypress College STEM students who successfully complete the five-week online course are invited to a four-day, on-campus engineering design and robotics competition. The competition offers first and second-year students a hands-on, collaborative engineering experience early in their college careers and further connects students with NASA content and experts in the STEM field.
"We are elated to be one of three California community colleges selected for this amazing opportunity," said Yanet Garcia, STEM Program Director. "Over 160 of our STEM students will gain this NASA experience during the next four years."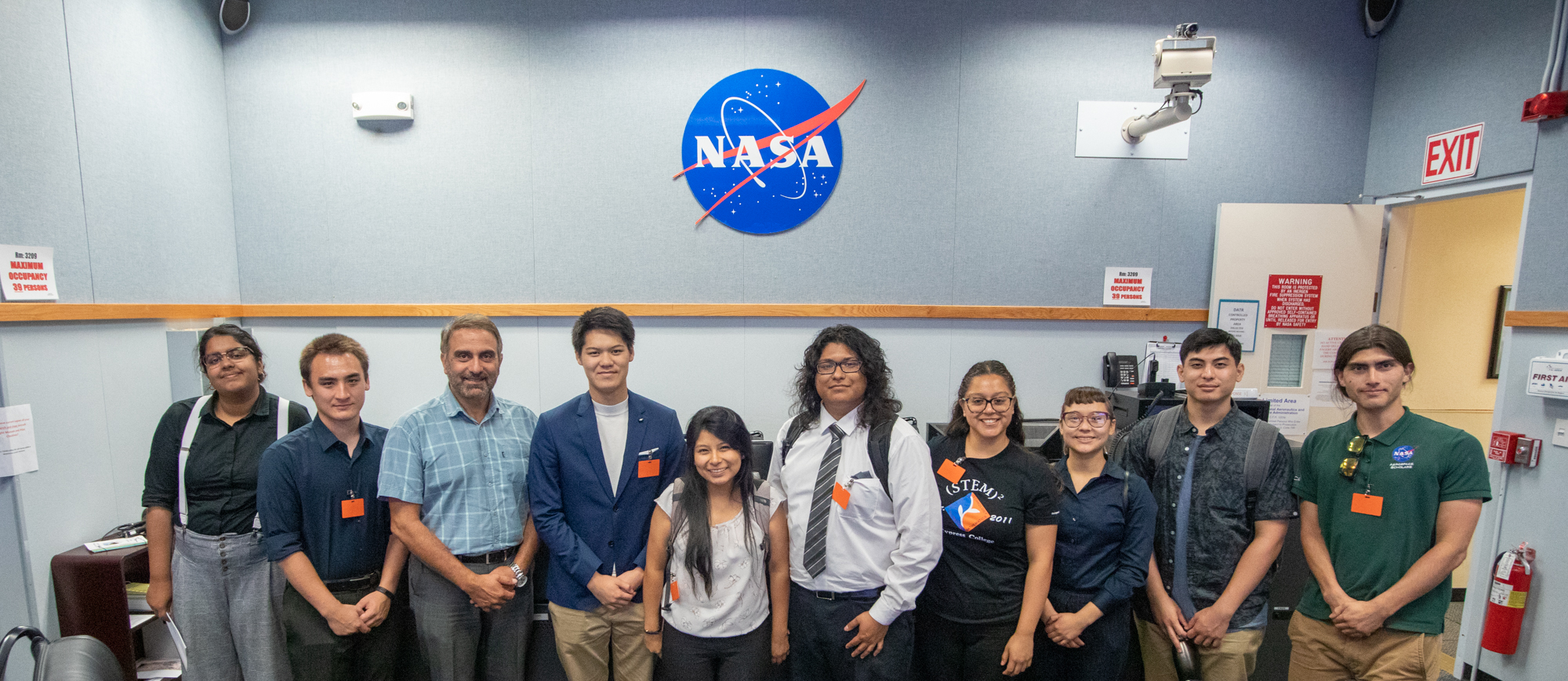 Cypress faculty will begin training this summer. Through a blend of individual and group online activities, the training will build toward a campus onsite event in fall of 2021.
For more information about STEM at Cypress College, visit cypresscollege.edu/academics/divisions-special-programs/science-engineering-math.  
About Cypress College:
Cypress College offers students a pathway to their future in an environment in which employees commit to joining students on their educational journey. The college's half-million-plus alumni include actors, athletes, doctors, executives, mechanics, nurses, and teachers. For some, Cypress College is the ticket into their university of choice, and for others, it provides essential training for a prosperous career. Just one Cypress College class is often all it takes to provide cutting-edge skills that lead to a promotion or a new job.
Cypress College's 16,000 students and the highly qualified teaching faculty are proud of the many excellent academic and vocational programs. Cypress College offers 56 university-transfer majors, 174 career-certificate programs, and degrees in 98 areas of study. The college's traditional semesters begin in January and August, while short-term courses start throughout the year. A Cypress College education costs $46 per unit — $138 for a typical, full-credit class — California's lowest tuition. Financial aid and scholarships are also available to qualifying students.
Cypress College is one of three campuses in the North Orange County Community College District and a member of the 115-campus California Community College system. The college primarily serves the cities of Anaheim, Buena Park, Cypress, Garden Grove, La Palma, Los Alamitos, Seal Beach, and Stanton.
Located at 9200 Valley View Street in Cypress, the college is easily accessible from several Southern California freeways, including the 5, 91, 605, 22, and 405. The campus is just a stone's-throw from Downtown Disney and Knott's Berry Farm.
In response to the global COVID-19 pandemic, all of Cypress Colleges and services are offered remotely. Students can access support services online at cypresscollege.edu/coronavirus.
—30—