Dr. O. Lee Douglas Joins Cypress College as New Vice President of Instruction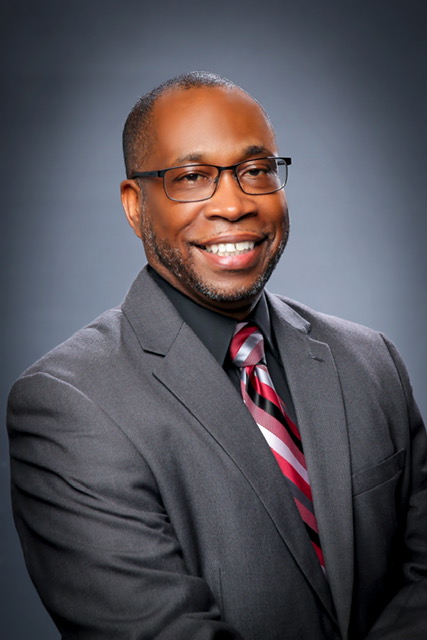 Cypress College is proud to announce the arrival of the new Vice President of Instruction, Dr. O. Lee Douglas, who began in his position on October 5.
Douglas said he has long admired Cypress College and sees the school as an admirable institution that is providing pathways to brighter futures for all of its students and its community-at-large.
"When the position opened up at Cypress College, I jumped at the chance because of what they stood for, and the wonderful reputation the school has," Douglas said. "And their motto, 'We take this journey together,' speaks volumes about the institution."
Douglas said he has a number of goals he hopes to achieve in his new role. His highest priorities include continuing the great work and tradition of serving the students and community of Cypress College. His second goal is to work with faculty to promote equitable outcomes for all student groups to close the equity gaps ensuring students continue to achieve at a high level.
The work looking at programs, policies, processes, and pedagogy to address unintended barriers to student success has been Douglas' life's work through positions at various institutions, including El Camino College, Pepperdine University, Cal State Dominguez Hills, and, most recently, Long Beach City College.
"I have always been a champion for equity," he said. "Making sure all students have equal opportunity is an obligation we have as a community college. And I have a personal obligation to provide students with what they need to succeed. We need to provide that type of help, support, and instruction."
Cypress College President Dr. JoAnna Schilling said this is one of the reasons Douglas was brought on board.
"Dr. Douglas is deeply committed to dismantling systemic, structural barriers that produce inequitable student outcomes," Schilling said. "I am thrilled that he has agreed to join our leadership team and look forward to the great things we will accomplish together under his academic leadership."
Douglas is hoping his visibility as a successful individual who believes in the individual capability of every student at Cypress College, along with the collective support of the institution, will motivate students to work their hardest to achieve their full potentialities.
"I'd say to the younger version of myself, 'Believe in yourself.' It may seem a little trite, but it's true. I didn't have a lot of good role models to look to. I didn't know if I could go to college. So believe in yourself, and find others who believe in you. You can be what you see."
Dr. Douglas Jr. was raised in Southern California and completed his bachelor's degree in communication at Pepperdine University, master's degree in education from California State University at Dominguez Hills, and Ed.D. in community college leadership from National American University.
About Cypress College:
Cypress College offers students a pathway to their future in an environment in which employees commit to joining students on their educational journey. The college's half-million-plus alumni include actors, athletes, doctors, executives, mechanics, nurses, and teachers. For some, Cypress College is the ticket into their university of choice, and for others, it provides essential training for a prosperous career. Just one Cypress College class is often all it takes to provide cutting-edge skills that lead to a promotion or a new job.
Cypress College's 16,000 students and the highly qualified teaching faculty are proud of the many excellent academic and vocational programs. Cypress College provides a pathway for each of our students, offering 56 university-transfer majors, 174 career-certificate programs, and degrees in 98 areas of study. The college's traditional semesters begin in January and August, while short-term courses start throughout the year. A Cypress College education costs $46 per unit — $138 for a typical, full-credit class — California's lowest tuition. Eligible first-time students qualify for free tuition through Cypress College's Charger Experience promise program. Financial aid and scholarships are also available to qualifying students.
Cypress College is one of three campuses in the North Orange County Community College District and a member of the 116-campus California Community College system. The college primarily serves the cities of Anaheim, Buena Park, Cypress, Garden Grove, La Palma, Los Alamitos, Seal Beach, and Stanton.
Located at 9200 Valley View Street in Cypress, the college is easily accessible from several Southern California freeways, including the 5, 91, 605, 22, and 405. The campus is just a stone's-throw from Downtown Disney and Knott's Berry Farm.
In response to the global COVID-19 pandemic, Cypress College's instruction and services are offered primarily in a remote format. Students can access support services online at cypresscollege.edu/coronavirus.
—30—