Virtual Apps, Cloud Storage Available for Students
Cypress College Academic Computing has built a virtual platform for students to access several high-powered software applications and file storage capacity. By visiting my.cypresscollege.edu, all enrolled students have 24/7 access to My Office Online, featuring the Microsoft suite of programs and file storage through One Drive, along with the new Virtual Labs called the Charger Cloud. The Charger Cloud offers access to a broader range of programs, depending on the courses in which students are enrolled, such as the Adobe Creative Cloud Suite, Autodesk AutoCAD, and IBM SPSS.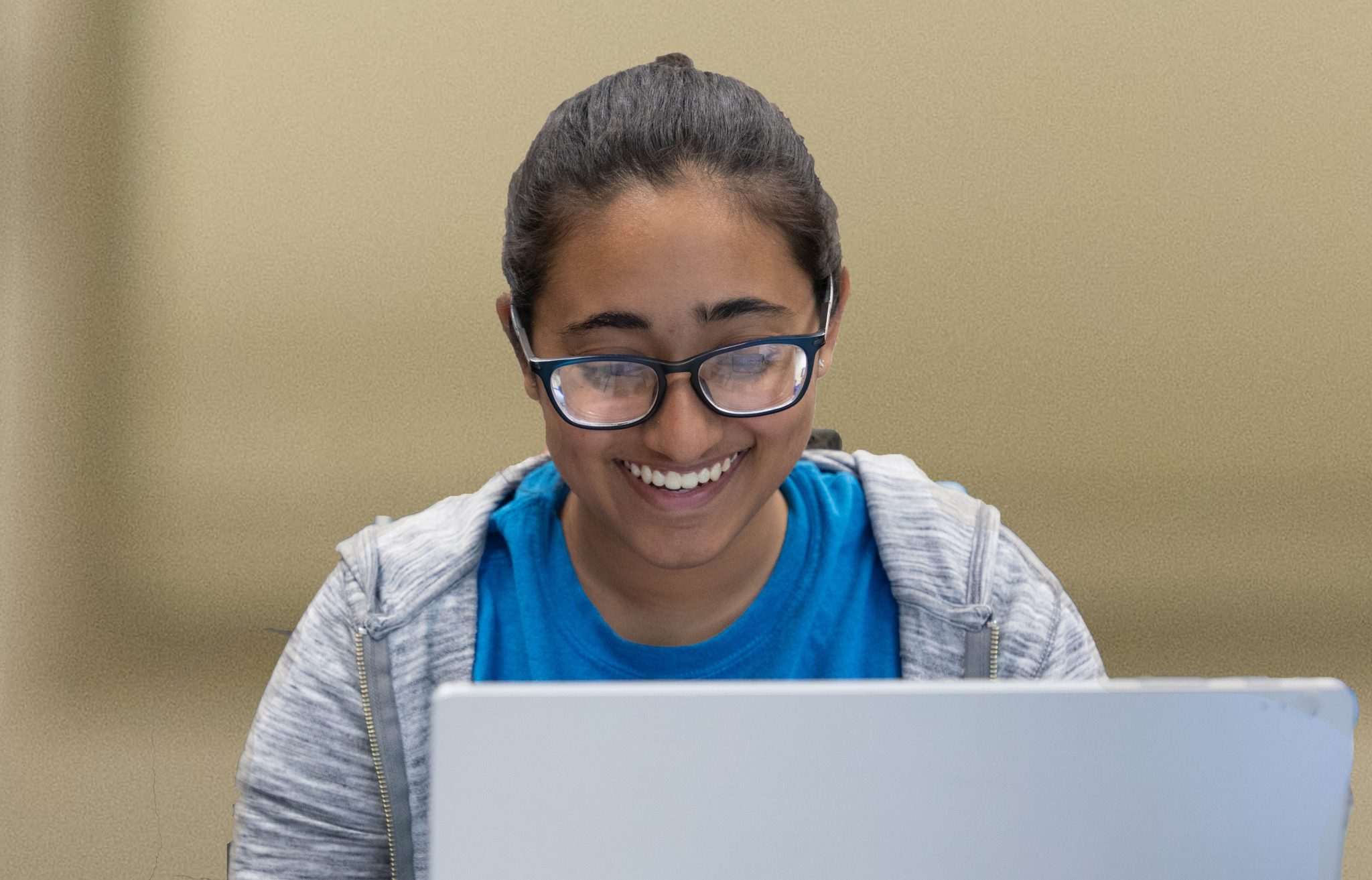 "The COVID-19 pandemic has restricted access to the campus physical computer labs, so we went to the cloud and offered virtual services," Dr. Peter Maharaj, manager of Technology Services & Academic Computing, said.
Students' coursework can benefit from this in multiple ways. If a student completes a written assignment using MS Word, they can save the file via their One Drive, and then access via Charger Cloud to store even more information. If the student completes an assignment that requires the IBM SPSS application, they can save the project automatically to their One Drive as well, and have the convenience of accessing it anywhere, anytime.
"The processing power occurs in the cloud, so students don't need access to a powerful computer," Dr. Maharaj said. "The use of Chromebooks offers a more accessible resource to these services with a lower entry. Cypress College offers Chromebooks to our students through the great work by the staff in the Library and LRC in support of our students' learning needs; this allows students to utilize programs to complete assignments for their classes during the time the campus is closed."
We control the Charger Cloud using Artificial Intelligence (AI) to scale resources based on demands and ensure access to our enrolled students, Dr. Maharaj says. The controls in place allow the college to scale resources and support Cypress College student and faculty technology needs for both teaching and learning.
"Learning does not occur between fixed time; rather, we can have our virtual labs and resources to accommodate our student body to learn whenever and wherever they choose," Dr. Maharaj said. "As a college, we have to be proactive, agile, and be ready to lead our students and support our colleagues through these challenging times. Cypress College has led the way with support from faculty and staff, including drive-up Wi-Fi, VoIP, touchless services, hardware distribution, technology training, and new cloud services to ensure operational sustainability."