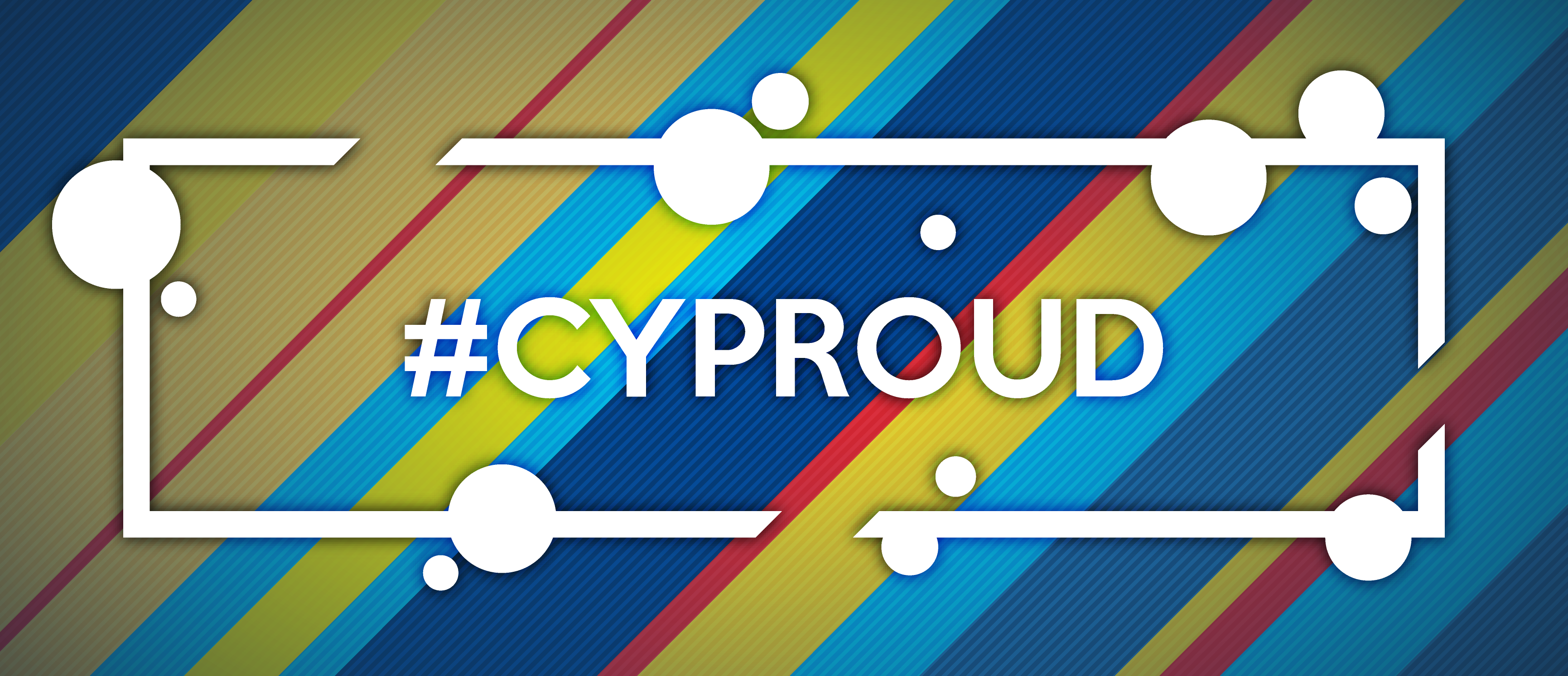 CYProud: Francisco Cornejo-Garcia, Computer Science
Francisco Cornejo-Garcia was born in Mexico, and grew up in California. As a deaf and hard of hearing individual, Francisco found his life positively impacted by a cochlear implant, spurring an interest in technology and computer science in particular. Reflecting on the power of the computer, Francisco said, "it is the possibilities of where and how to apply this tool that has launched me into the field of computer science." He ultimately hopes to pursue a doctoral degree, but in the meantime will be transferring to Rochester Institute of Technology in New York to pursue a bachelor's degree in computer science.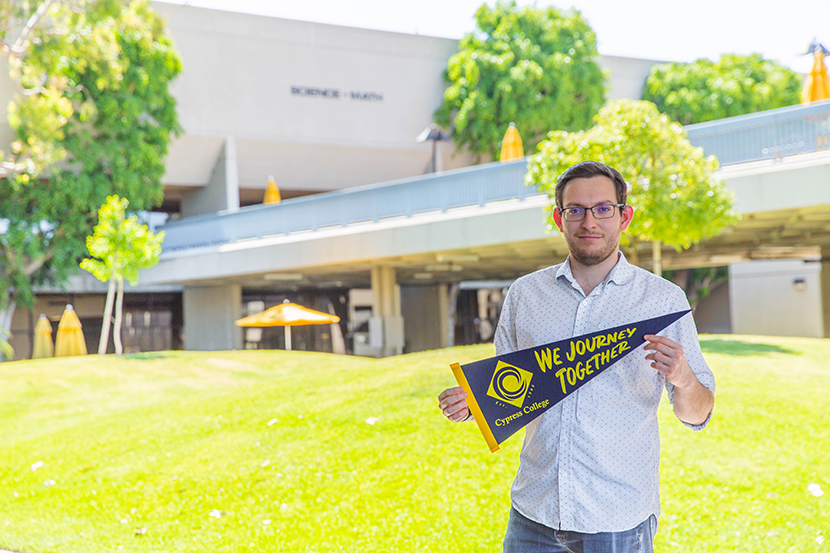 Please tell us a little about yourself. Where did you grow up? What are your interests? What is your story?
Born in Mexico, my family and I moved to the United States when I was about 3 years old. As I was growing up in California, I realized that computers are something special. As a deaf and hard of hearing individual, I wear a cochlear implant, which translates sound into electrical signals to my brain. For a technology that has impacted my life in such a meaningful way, it has kickstarted my journey into computer science in a search to help and perhaps create something that can make an impact, no matter how big or small, in this amazing world we live in. My interests include improving my software engineering skills, practicing piano, meditating, and drawing.
Why did you choose Cypress College?
Nearly my entire family has attended Cypress College. It would not make sense if I hadn't chosen this college, too. From their advice and experiences, they had helped me understand and take advantage of the many resources this college has to offer. It didn't hurt that it was close to my home, and I would be able to do more around campus, knowing that I don't have to spend too much time with transportation.
What have you been involved in at Cypress College? How has your path unfolded?
Coming into Cypress College, I wasn't sure how I was going to take advantage of my time here; however, I found a flyer for the (STEM)2 Program, which inspired me to join, along with the recommendations of my peers. I joined the program and became inspired to become a family group leader. From one stepping stone to another, I gained courage in leading others and giving advice while I learned from others' stories and experiences. I even applied to scholarships and summer research experiences that I was sure I wasn't qualified for, but still went for anyway. I joined various clubs to explore my interests, which led to my motivation to help develop the American Sign Language Chargers Club to teach and guide others about this amazing language and the community that it is a part of. I even developed some tools to help with learning ASL.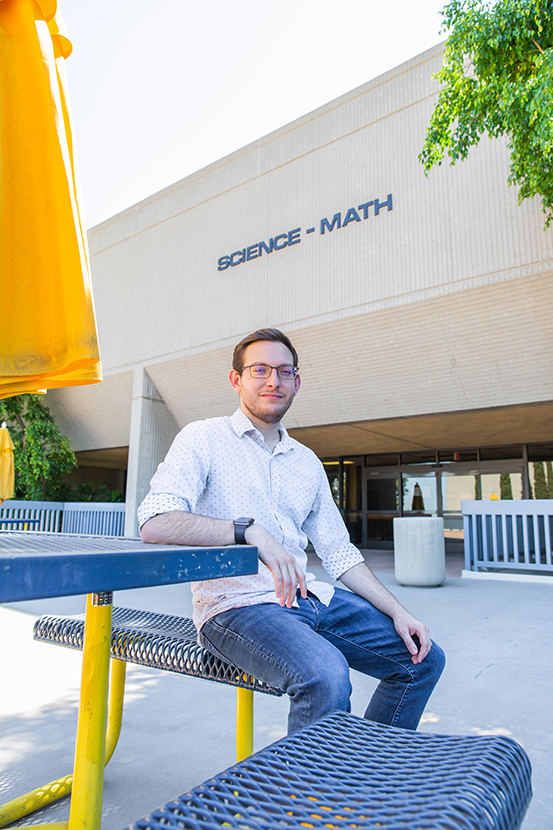 What are you most passionate about? Why?
You cannot live your life without algorithms. You perform a series of steps and actions every day, from getting dressed to making a cup of coffee. In a similar way, a computer follows a series of steps as well, but at a much faster and efficient rate. Such computational power fascinates me, and it is the possibilities of where and how to apply this tool that has launched me into the field of computer science. I am fortunate to have my major become something I am most passionate about. I truly hope to contribute to this field someday.
Who are the faculty and staff that have helped you get where you are today? How has Cypress College supported you throughout your semesters?
As I have taken classes here, I've met some amazing faculty, as well as interesting students. Throughout my semesters, I was able to balance my course load along with the responsibilities I have both academically and personally. Also, I cannot understate the impact the (STEM)2 Program and its faculty has made on me, in both academic and personal capacities. To name all the people who have impacted me and my life at Cypress College would take up a lot of space, so to all the faculty and professors who are reading these words, I personally express my gratitude for your commitment and knowledge you have shared. Thank you.
What are your immediate plans after completing your studies at Cypress College (at your transfer institution, in the workforce, etc.)?
I will be transferring to an out-of-state university called Rochester Institute of Technology in New York to continue my studies and my journey into studying the field of computer science. Before I do so in fall 2020, I will be researching in the STARS Program at UCSD to improve my academic skills and hopefully contribute to their research.
What are your long-term goals? What do you aspire to?
I intend to go for an M.S. degree and perhaps a Ph.D. As my journey may take a different path than I expect, my goals might change; however, thanks to Cypress College, I know I have the ability and skills to work hard toward any goal I intend to succeed at. I simply aspire to give the best of my ability to my goals, for my family, to enjoy life.
What are you most proud of?
I am personally proud of the impact I have made at Cypress College. As a (STEM)2 family group leader, there were amazing experiences I've had with my various groups each semester. As president of the ASL Club, I have helped teach students what ASL truly is and the culture behind the deaf community. Simply being able to share my knowledge and advice, especially to those who seek it, is one of the most rewarding things I have experienced.
What one bit of advice would you give to current and future Cypress College students?
Finally ready to transfer, it becomes obvious to see how I could have improved or done in my time at Cypress College. To those reading my words, if you are a Cypress College student or will be, here is my advice to you: Visualize yourself graduating Cypress College. See yourself, already successful and proud of what you've done. Now, the only question is: how would you define your success? Follow that, and that vision might just come true.
Is there anything else you'd like to share?
I have developed a motto that I now follow every day of my life. While these words are special to me, I hope they will help you: Be the person you wished was there for you.