Four Cypress Students Receive Soroptimist Scholarship
For Immediate Release
April 19, 2021
Contact: Marc Posner
(714) 493-6626 (cell)
Four Cypress College students, all who have overcome hardship to better their lives and the lives of their families, have been awarded more than $5,000 in scholarships from the local Cypress chapter of Soroptimist International to further their educational goals.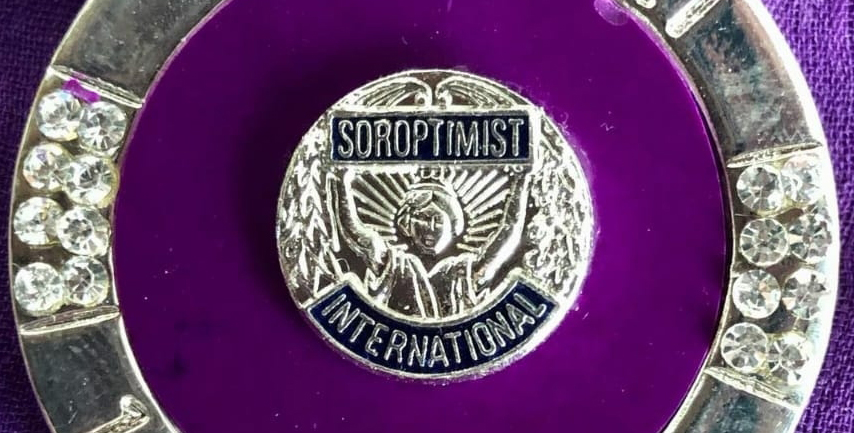 Cypress students Charity Racaniello, Samantha Arroyo, Amber Portillo, and Emily Kosmol were the 2021 recipients of the Cypress Soroptimist "Live Your Dream Awards," an annual scholarship given to young women to help them improve their education, skills, and employment prospects. The award recipients are all Extended Opportunity Programs and Services (EOPS) or Cooperative Agencies Resources for Education (CARE) students.
Racaniello, Arroyo, Portillo, and Kosmol were recognized during a virtual ceremony with the Cypress Soroptimists on March 24. "Live Your Dream Awards" recipients may use the cash award to offset any costs associated with their efforts to attain higher education, such as books, childcare, tuition, and transportation. Soroptimist International, a worldwide non-profit that seeks to improve the lives of women and girls, distributes more than $2.6 million in education grants to about 1,700 women all over the world.
Representatives from the group said they were "very proud to be part of a program that is so impactful for women in our Cypress community" and called the awards ceremony a "wonderful and moving presentation, and a reminder of why we do this each year."
For those interested in learning more about Soroptimist of Cypress and how it empowers women and girls in the Cypress area, please email ssicypress@soroptimist.net.
About Cypress College:
Cypress College offers students a pathway to their future in an environment in which employees commit to joining students on their educational journey. The college's half-million-plus alumni include actors, athletes, doctors, executives, mechanics, nurses, and teachers. For some, Cypress College is the ticket into their university of choice, and for others, it provides essential training for a prosperous career. Just one Cypress College class is often all it takes to provide cutting-edge skills that lead to a promotion or a new job.
Cypress College's 16,000 students and the highly qualified teaching faculty are proud of the many excellent academic and vocational programs. Cypress College provides a pathway for each of our students, offering 56 university-transfer majors, 174 career-certificate programs, and degrees in 98 areas of study. The college's traditional semesters begin in January and August, while short-term courses start throughout the year. A Cypress College education costs $46 per unit — $138 for a typical, full-credit class — California's lowest tuition. Eligible first-time students qualify for free tuition through Cypress College's Charger Experience promise program. Financial aid and scholarships are also available to qualifying students.
Cypress College is one of three campuses in the North Orange County Community College District and a member of the 116-campus California Community College system. The college primarily serves the cities of Anaheim, Buena Park, Cypress, Garden Grove, La Palma, Los Alamitos, Seal Beach, and Stanton.
Located at 9200 Valley View Street in Cypress, the college is easily accessible from several Southern California freeways, including the 5, 91, 605, 22, and 405. The campus is just a stone's-throw from Downtown Disney and Knott's Berry Farm.
In response to the global COVID-19 pandemic, Cypress College's instruction and services are offered primarily in a remote format. Students can access support services online at cypresscollege.edu/coronavirus.
—30—