Schedule for Fall 2021 Available
Cypress College's Schedule of Classes for the fall 2021 semester is now available. Registration begins in July and classes begin the week of August 23.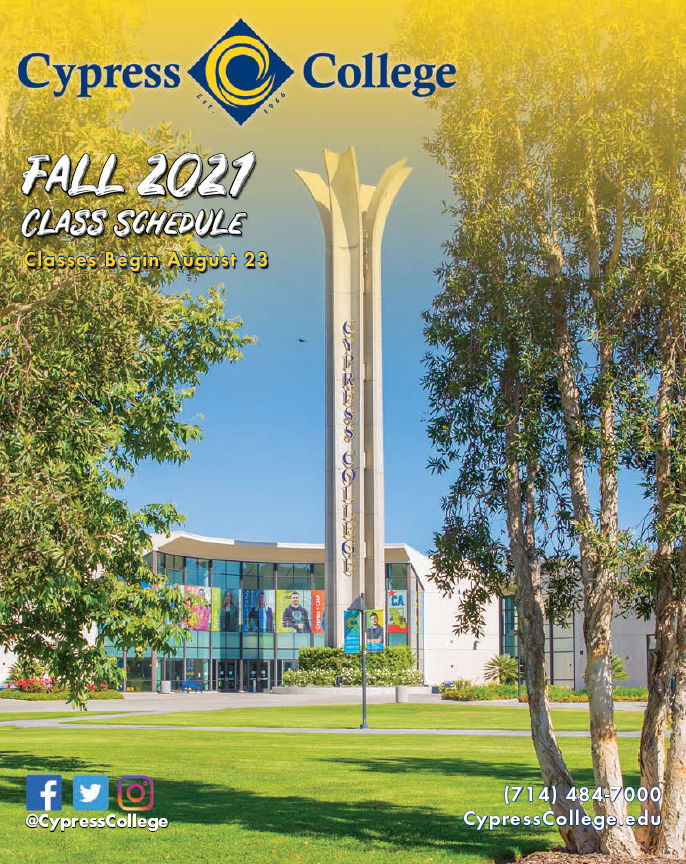 The searchable class schedule is the definitive source for up-to-date, accurate listings. For convenience, the schedule also is available as a PDF.
Approximately 20% of the college's courses will be available in person and on-campus as the college community returns from the COVID-19 pandemic. All services will be available in person and remote formats to best meet students' needs.
Cypress College's counseling faculty are available to assist students with educational planning for the coming semester.