New Student Life, VRC, SEM Buildings Scheduled to Open at Cypress College This Fall
For Immediate Release
August 20, 2021
Contact: Marc Posner
(714) 484-7006
Cypress College is slated to open its Science, Engineering, and Math (SEM) building and its dually-housed Student Life & Leadership (SLL)/Veterans Resource Center (VRC) building this fall, both part of the larger 20-year, $574 million Measure J Bond project approved by voters in 2014. Measure J funds projects at Cypress College, Fullerton College, and North Orange Continuing Education.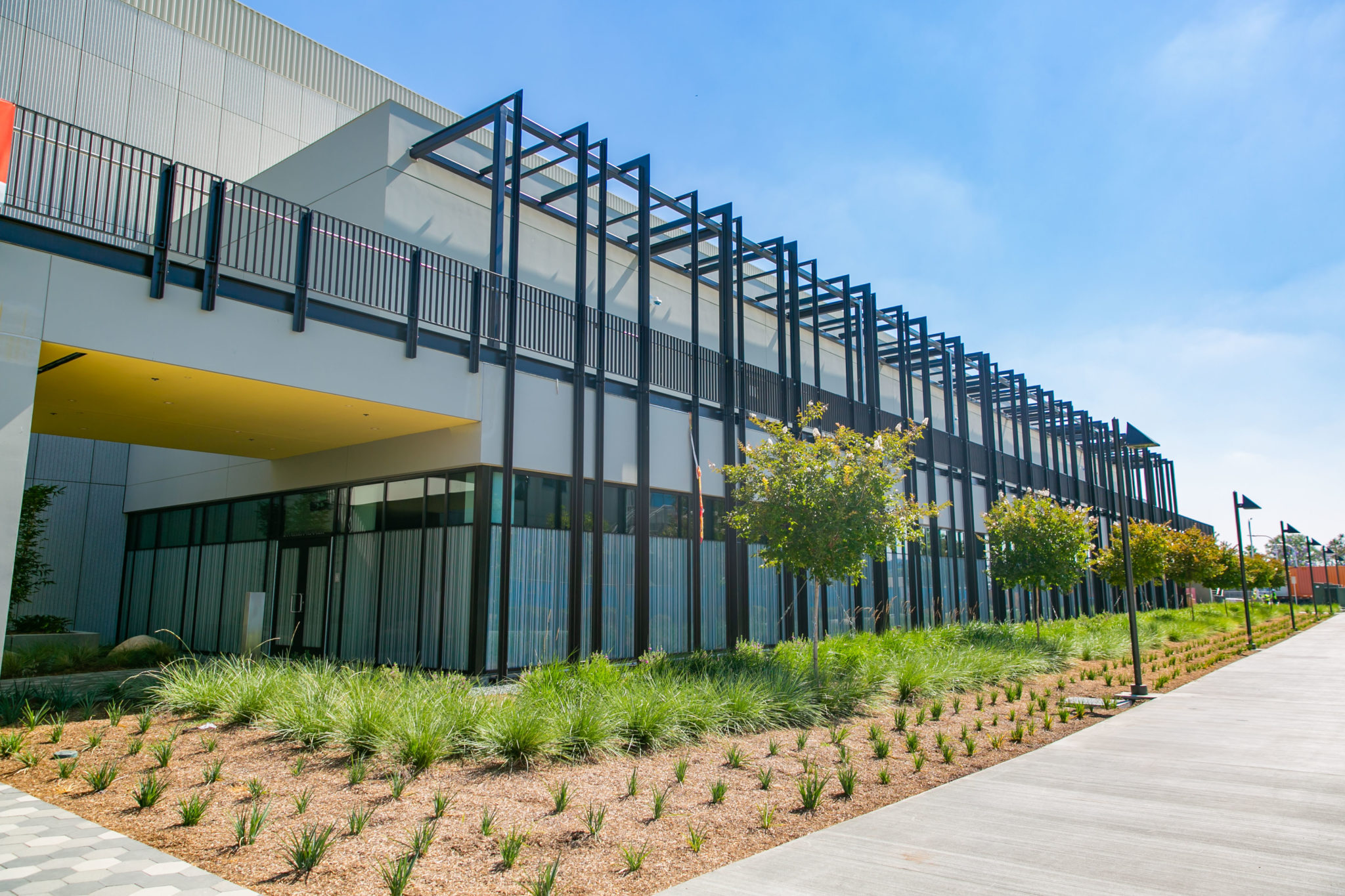 The new 106,000-square-foot SEM building will serve as the campus collaboration hub, and includes research and teaching laboratories, interactive student resource areas, a multidisciplinary classroom, lecture spaces, and conference rooms. The new building is designed to have lasting use, with versatile design features that allow for future expansion. The new building effectively replaces and doubles the size of the old facility, which had been in use since the early 1970s. Groundbreaking for the new building began in late 2018. It is the first new instructional space to open on the campus since 1976.
Perhaps one of the most unique and exciting features of the new SEM building is the immersive digital classroom, a 96-seat theater that features motion projection on the domed ceiling, and the possibility of a planetarium to be added later on.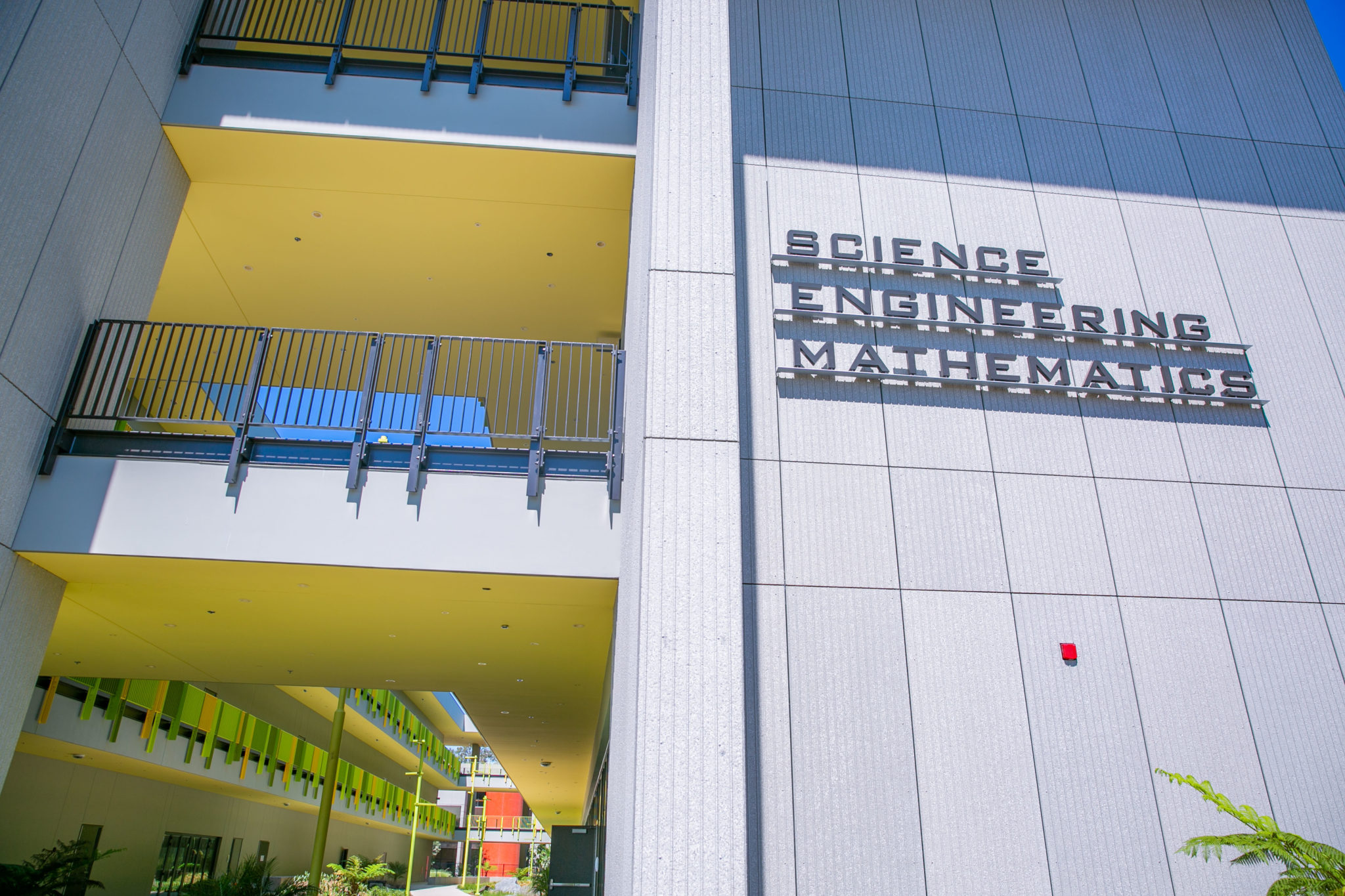 Cypress College President JoAnna Schilling, Ph.D. said these state-of-the-art buildings are representative of the kind of support the institution enjoys, and that the SEM and SLL/VRC buildings would not have been possible without the widespread backing of the community.
"This project represents a promise kept with our students and our neighbors, who generously supported our Measure J Bond project," said Dr. Schilling. "Our STEM students now have a state-of-the-art lecture and lab facility replacing one that was designed before humans walked on the moon. These spaces — including the immersive digital classroom — will prepare our next generation of scientists, engineers, and chemists."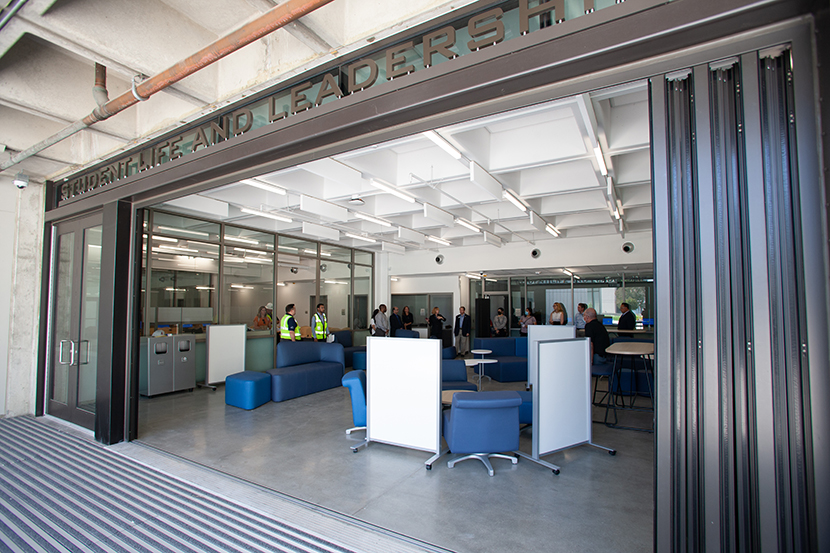 The SLL/VRC is also scheduled to open its doors to students in upcoming weeks and will serve Cypress College's more than 16,000 students, including 900 who identify as veteran or military-affiliated. The VRC will serve as the centerpiece of the Veterans Education Resource Complex, which includes a tribute garden, veterans' memorial bridge, and an outdoor event plaza. The project also saw the renovation of the SLL building (formerly the Student Activities Center), which will now house the International Students Program, and is connected to the VRC by the new construction.
Cypress College's new VRC will offer essential educational support services to veterans as they transition from active military duty to civilian life, and it has been specifically designed with their unique needs in mind. Veterans and military-affiliated students will have access to updated computers and technology, as well as private counseling rooms, social space, and a private patio in the new facility.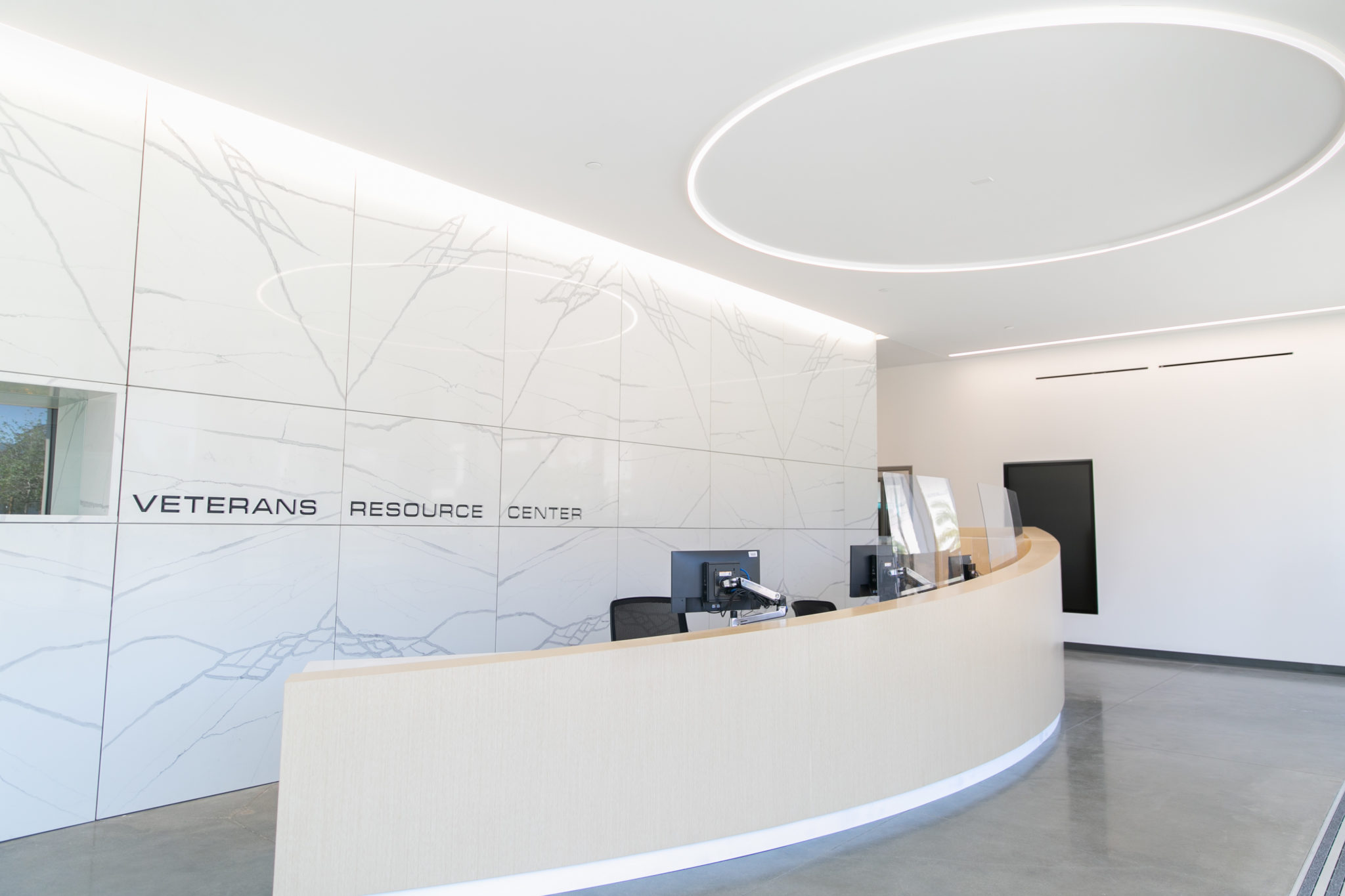 "The additions of the event plaza and tribute garden create a space for celebrating our U.S. veterans that is unique in Orange County — and the flags of our military branches will be watched over daily by our students who have transitioned from service to studies," Schilling said. "Inside the VRC, these students will have access to services that will help them succeed."
Get more information about Measure J, the SEM building, or the SLL/VRC building.
About Cypress College:
Cypress College offers students a pathway to their future in an environment in which employees commit to joining students on their educational journey. The college's half-million-plus alumni include actors, athletes, doctors, executives, mechanics, nurses, and teachers. For some, Cypress College is the ticket into their university of choice, and for others, it provides essential training for a prosperous career. Just one Cypress College class is often all it takes to provide cutting-edge skills that lead to a promotion or a new job.
Cypress College's 16,000 students and the highly qualified teaching faculty are proud of the many excellent academic and vocational programs. Cypress College provides a pathway for each of our students, offering 56 university-transfer majors, 174 career-certificate programs, and degrees in 98 areas of study. The college's traditional semesters begin in January and August, while short-term courses start throughout the year. A Cypress College education costs $46 per unit — $138 for a typical, full-credit class — California's lowest tuition. Eligible first-time students qualify for free tuition through Cypress College's Charger Experience promise program. Financial aid and scholarships are also available to qualifying students.
Cypress College is one of three campuses in the North Orange County Community College District and a member of the 116-campus California Community College system. The college primarily serves the cities of Anaheim, Buena Park, Cypress, Garden Grove, La Palma, Los Alamitos, Seal Beach, and Stanton.
Located at 9200 Valley View Street in Cypress, the college is easily accessible from several Southern California freeways, including the 5, 91, 605, 22, and 405. The campus is just a stone's-throw from Downtown Disney and Knott's Berry Farm.
In response to the global COVID-19 pandemic, Cypress College's instruction and services are offered primarily in a remote format. Students can access support services online at cypresscollege.edu/coronavirus.
—30—