Cypress College One of 150 U.S. Community Colleges Eligible for $1 Million 2023 Aspen Prize
For Immediate Release
November 2, 2021
Contact: Marc Posner
(714) 484-7006
The Aspen Institute College Excellence Program today recognized Cypress College as an Aspen Prize Top 150 U.S. Community College. Cypress College President JoAnna Schilling shared these comments about the prestigious recognition:
Today, the Aspen Institute College Excellence Program announced that Cypress College is an Aspen Prize Top 150 U.S. Community College. This, alone, is an impressive milestone for all of us here. This means we are now also eligible to compete for the 2023 Aspen Prize for Community College Excellence and $1 million in shared prize funds — "basically the Oscars for great community colleges," as President Obama put it.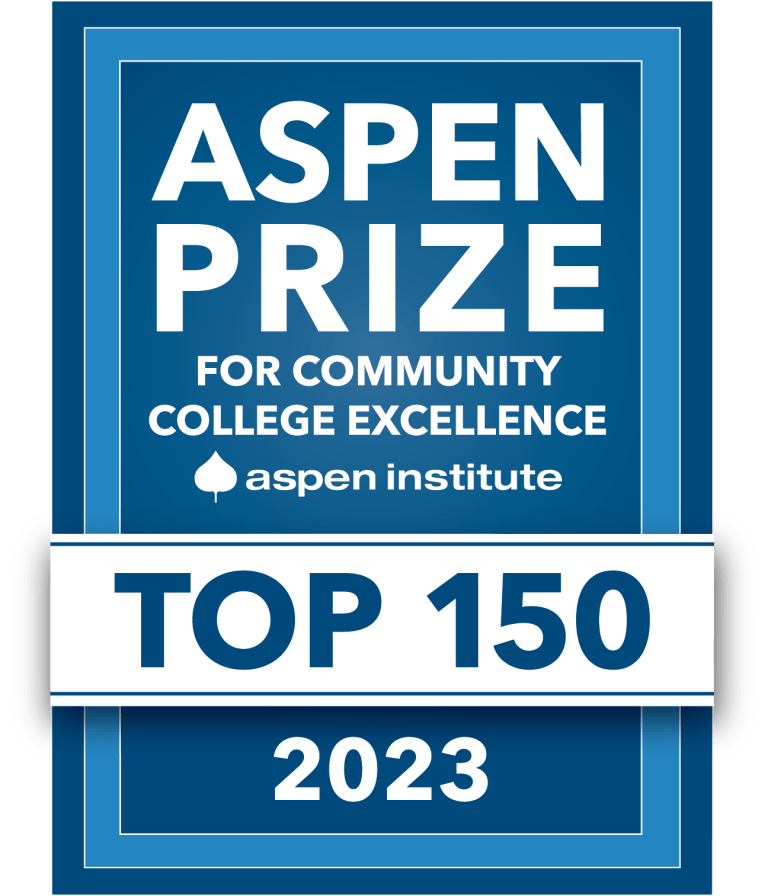 We are truly proud of, and humbled by, this honor because it recognizes the great work, vision, and shared journey that every employee here at Cypress College has embraced. It affirms that student success is part of our campus culture and that our commitment to equity is enduring. Being recognized by the esteemed and highly regarded Aspen Institute speaks to a collective commitment at Cypress College to serve our students with an unapologetic and unrelenting effort to ensure that each and every student has the opportunity to reach their goals.
This news comes just one day after Cypress College was recognized by the Campaign for College Opportunity as one of their 2021 Equity Champions of Higher Education. I hope all of our employees pause a moment to reflect on how their commitment, dedication, and hard work are making a difference in the lives of our students.
About Cypress College:
 Cypress College offers students a pathway to their future in an environment in which employees commit to joining students on their educational journey. The college's half-million-plus alumni include actors, athletes, doctors, executives, mechanics, nurses, and teachers. For some, Cypress College is the ticket into their university of choice, and for others, it provides essential training for a prosperous career. Just one Cypress College class is often all it takes to provide cutting- edge skills that lead to a promotion or a new job.
Cypress College's 16,000 students and the highly qualified teaching faculty are proud of the many excellent academic and vocational programs. Cypress College provides a pathway for each of our students, offering 56 university-transfer majors, 174 career-certificate programs, and degrees in 98 areas of study. The college's traditional semesters begin in January and August, while short-term courses start throughout the year. A Cypress College education costs $46 per unit — $138 for a typical, full-credit class — California's lowest tuition. Eligible first-time students qualify for free tuition through Cypress College's Charger Experience promise program. Financial aid and scholarships are also available to qualifying students.
Cypress College is one of three campuses in the North Orange County Community College District and a member of the 116-campus California Community College system. The college primarily serves the cities of Anaheim, Buena Park, Cypress, Garden Grove, La Palma, Los Alamitos, Seal Beach, and Stanton.
Located at 9200 Valley View Street in Cypress, the college is easily accessible from several Southern California freeways, including the 5, 91, 605, 22, and 405. The campus is just a stone's-throw from Downtown Disney and Knott's Berry Farm.
In response to the global COVID-19 pandemic, Cypress College's instruction and services are now offered both in person on campus and in an online/remote format. Students can access support services online at cypresscollege.edu/coronavirus.
—30—