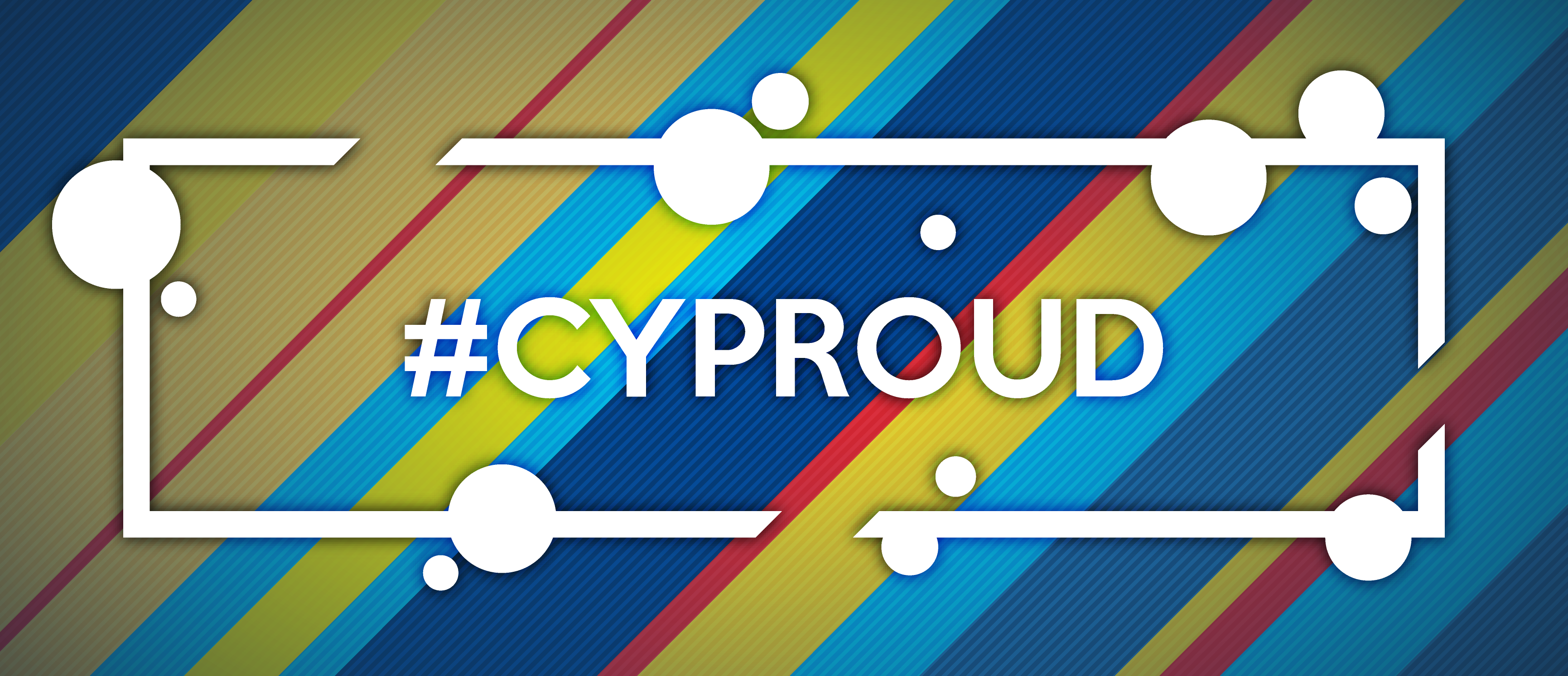 CYProud: Lisa Plechner
Student success comes in many different forms, and Cypress College is proud to recognize and celebrate the variety of paths our students take to achieve their dreams. Whether it's transferring to a four-year institution, or receiving an associate degree or certificate and heading into the workforce, we want all of our students to know we are on this educational journey with them and are pleased to feature distinguished #CYProud students for 2021.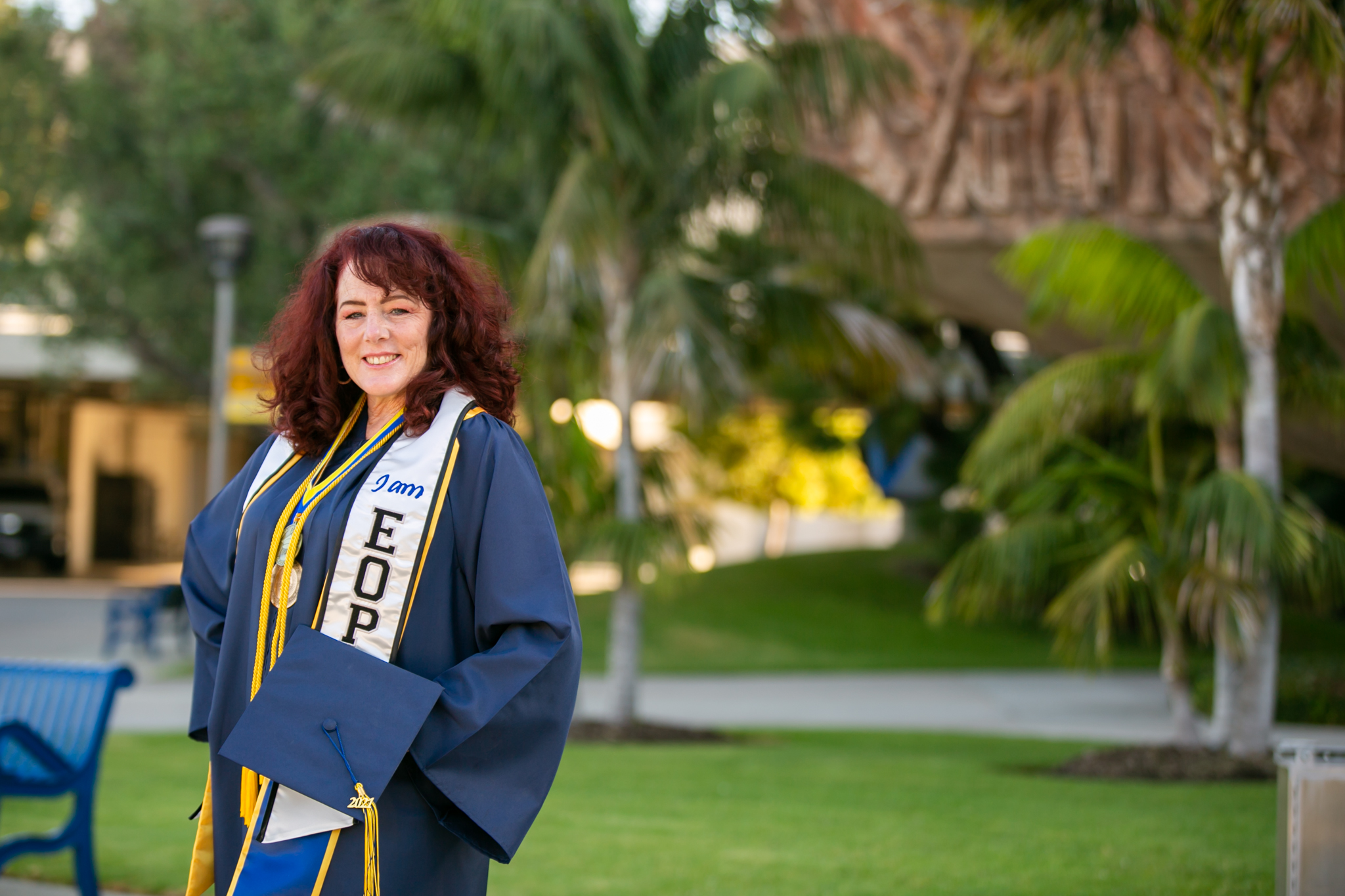 Military Mom, grandmother, and first-generation college student Lisa Plechner restarted her life at age 50. That's when she left an abusive marriage with nothing to her name. She promised herself to stay with an education plan and she did so at Cypress College. She earned scholarships, accolades, and a new belief in herself. She wants to bring that spirit of breaking free and starting again to others who have been abused. With her newfound strength, there's no telling how many people she can help.
Please tell us about yourself. Where did you grow up? What are your interests? What is your story? 
This moment seems so surreal it is almost like I am living in a dream! Doing as well as I have done and completing my associate degree program is amazing. Being nominated and selected as a featured student for #CYProud is unbelievable to me. I am emotional, honored and grateful to be recognized. 
My story … I'm a very proud Military Mom, grandma of three and a first-generation college student. A Southern California native – born in South Bay and grew up in Cerritos. I graduated from Artesia High School in 1986, attempted a year at FIDM OC right out of high school and did horribly because I was in full freedom, party mode. At that time it seemed school / FIDM wasn't my thing, so I concentrated on working and having fun with friends. 
A few years later I met a boy, got married and had a beautiful baby girl. I left the marriage right before my daughter's first birthday due to constant turmoil and fighting that eventually turned to physical violence. I spent the next few years doing the single mom thing, working and raising my daughter. 
When my daughter was 3 I met the man I would go on to have a 20-year tumultuous marriage with, and two amazing sons. Ultimately it was this chaotic and abusive relationship that led me to become a student at Cypress College.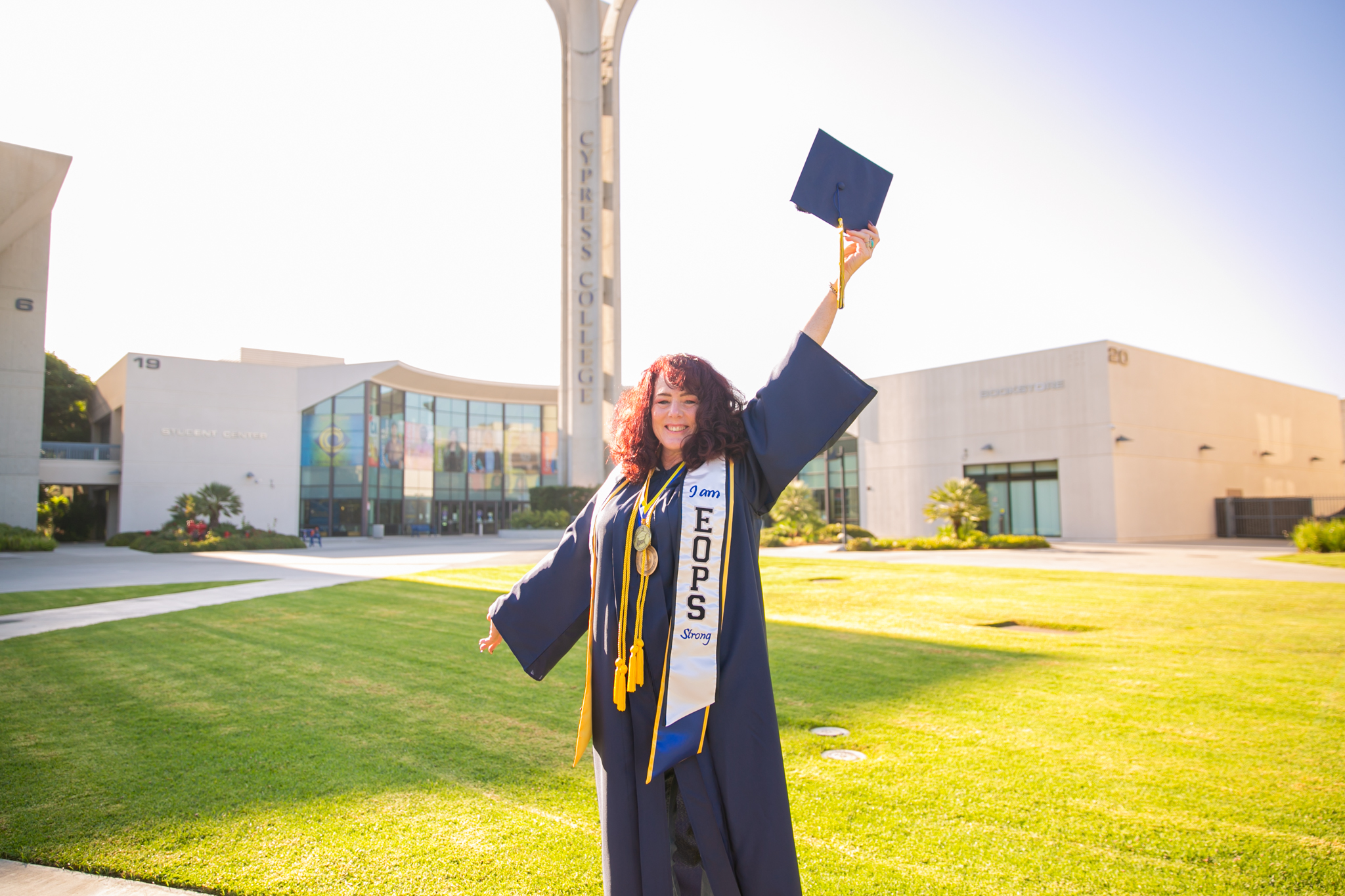 What are you most passionate about? Why? 
I am most passionate about victim advocacy for domestic violence, sexual assault and human trafficking. Our country is facing an epidemic of violence and abuse. I'm interested in educating, empowering, and advocating for other victims. Being stuck in the cycle of abuse feels daunting, and impossible to escape. My passion is to show others who feel hopeless, helpless, and defeated that they can make changes that can and will have major positive impacts to their lives, which will lead to success and happiness. 
My purpose is to inspire others and be an example that great things are possible and achievable, if you believe in yourself, and put in the hard work to reach goals. That it is never too late to start over, and it does not matter how old you are or what you have been through. 
By utilizing community college, and the financial assistance and programs available from the government, they too can reclaim their life, be free from abuse, gain an education, and make a new, better life for themselves. It is not easy, but it is possible. I am proof that anything is achievable if you take the first step to make it happen and stick with the plan. The first step is believing that it is possible. 
Why did you choose Cypress College? 
I guess you could say I became a college student in a very different way than most. I chose to attend Cypress College after being a stay-at-home mom for 20 years, while putting together a plan to leave my abusive relationship and relocate to Orange County. Cypress College was five minutes from where I would be moving and it had a Human Service certificate program that seemed doable to me at the time. 
On June 16, 2017, I finally left a 20-year domestic violence marriage and moved from my home in Fallbrook to a room at my mom's house in Buena Park. I gave up all financial security I had, and would be starting over at 50 with a hundred dollars cash, no credit cards, no car, and no future financial assistance from my ex. 
I was terrified and it was all very overwhelming! But I promised myself I would stick to my plan of being in school full time. This would keep me from falling back into the web of abuse I had gone back to so many times. I started school in the fall of 2017, and Cypress College would prove to be my saving grace in being able to leave and stay out of the toxic relationship. 
What have you been involved in at Cypress College? How has your path unfolded? 
During my time at Cypress, I had the pleasure to be involved with the Disability Support Services program, both as a student and as a student assistant with the Work Study Program. Being a part of the DSS program was an integral part of my success at Cypress College. The services they offered me were crucial. The experience I had in the program and working in the office with other students with disabilities helped restore my confidence in my abilities. 
When I started at Cypress in the fall of 2017 my self-esteem was at an all-time low, and my depression and anxiety were at an all-time high! In addition to the mental health challenges I was experiencing, I was also faced with a hidden disability of being almost deaf in my left ear and suffering from constant severe tinnitus. I was struggling with hearing the lectures, and simply being on campus around so many people started to trigger some anxiety and PTSD issues for me. 
Thankfully I reached out to the Student Health Center on campus, and was able to speak with one of the therapists there in the Health Center. She recommended I take COUN105 Stress & Anxiety Management (great class), and referred me to contact the DSS office to get services and accommodations for my disabilities. 
The Stress & Anxiety Management class and being a part of the DSS  program were game changers for me. The class taught me effective techniques to help with my stress and anxiety, and it was one of my favorite classes at Cypress. The services I received at DSS were such a blessing and were instrumental to my success at Cypress College. 
While being a student at Cypress College I also had the privilege of being involved with the Human Services Club. It was very fun and rewarding. Not only did I get to make some great friends in the club, we got to have a great time together doing things that were making a positive impact for students on campus and people in the community.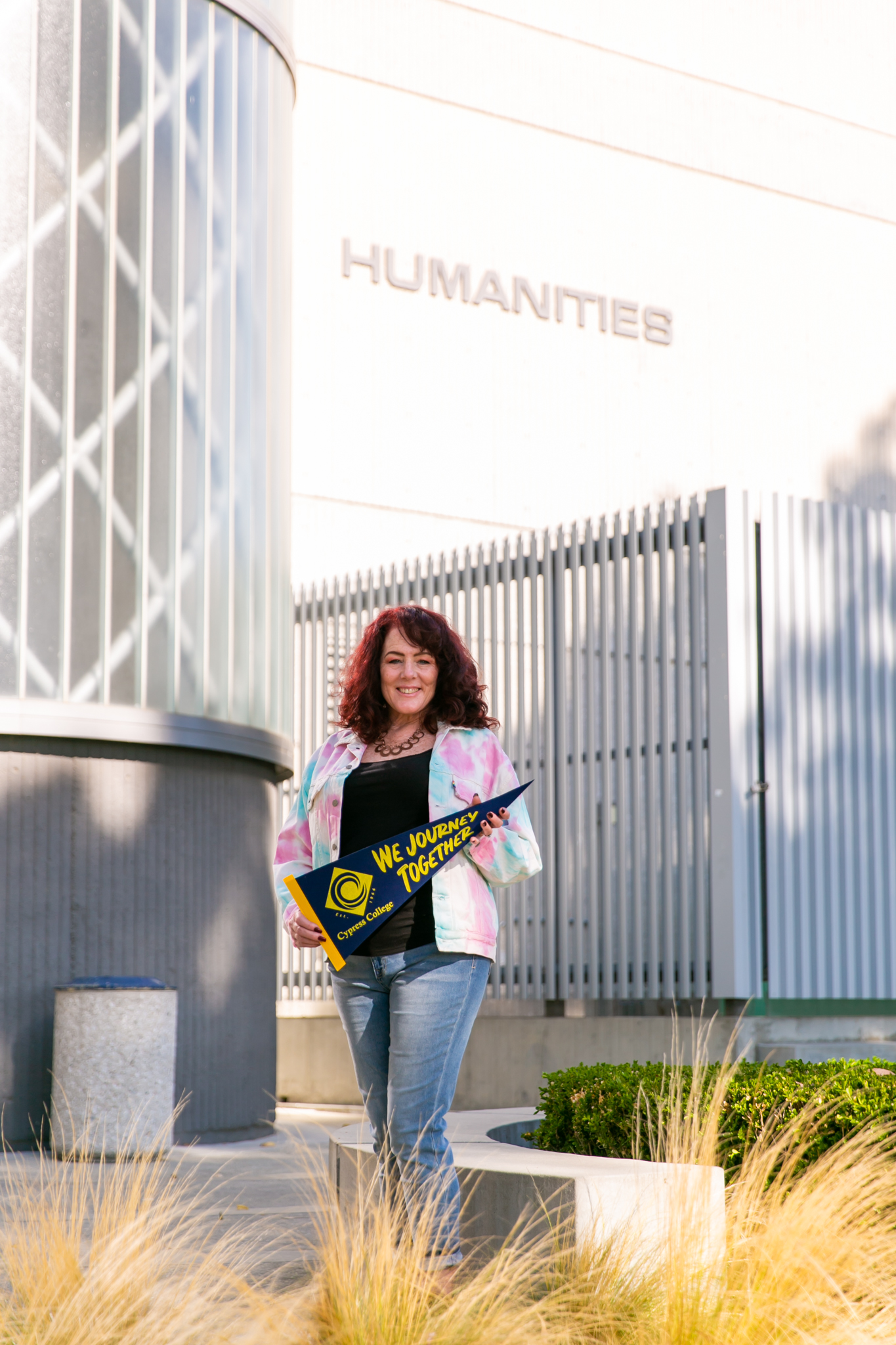 Share a memorable event or experience while you've been a Cypress College student. 
I've been blessed to have many memorable experiences and been a part of many wonderful events on campus both as a student, and a student worker with the DSS office. One of my most cherished memories at Cypress College happened while I was working at the DSS office as a student assistant. I got to be an assistant for one of our blind students in her Science lab class. She was a true inspiration to me, and I will forever be grateful for crossing her path. Watching her in action in the Science lab was humbling and inspiring to say the least 
Having the opportunity to interact with her and other students on campus has been such a blessing to me. I believe that interaction is the intervention that so many people desperately need. Simply being there with someone, for someone, can make a huge impact and could literally change or save someone's life. 
Who are the faculty and staff (in your major, an academic or other support program, etc.) who have helped you get where you are today? 
When I think back over my time at Cypress, there are countless people that were instrumental in helping me get where I am today. I seriously doubt I would have been as successful as a student without the support I received from the DSS staff and program. My DSS counselors were supportive, informative, and helpful. The support staff in the DSS office also made my time at Cypress much easier to handle. I am especially thankful for the professionalism and empathy displayed to me and so many other students by Summer Justice – she is an absolute angel in the DSS office! She made a huge positive impact on time and success in getting to graduation. 
There were countless professors that were so supportive and inspiring during my time at Cypress. Professors Adams, Tapia, and Zager were instrumental to me sticking with my program and ultimately my success in finishing with my degree at Cypress College. Professor Ledesma renewed my faith in my ability to not only do math but finish Statistics with an A. Professor Lewis taught me that History can be fun and memorable, and Professor Eaves opened my eyes to the wonderful world of Sociology. 
Professor Maha Afra inspired me and helped me believe in my passion for advocacy. 
How has Cypress College supported you throughout your time at the college? 
Cypress College has supported me in so many ways throughout my time at the college. The instructors and the programs and services I received were amazing. I was fortunate to take part in the EOPS Program which was very helpful with educational planning and textbook assistance. The DSS Program supported me and my disabilities and helped me be a success at Cypress College. 
What are your immediate plans after completing your studies at Cypress College (at your transfer institution, in the workforce, etc.)? 
My initial plan after completing my studies at Cypress College was to transfer to a university to complete a bachelor's program in Sociology. I applied to and was offered admission to four schools. I accepted admission to and was set to attend Cal State Los Angeles in the fall of 2021. Since finishing the semester, however, I feel that I need to take a mental health break and take some time off from school to recharge my spirit and my soul. 
I want to be able to give my all to my bachelor's program, like I did my studies at Cypress, and I don't feel that I am able to do so at this time. It was not an easy decision to make but I have decided to focus on self-care for the time being. I look forward to enjoying some time with friends and family, and having some time to work more hours and make some money. 
Ideally I would like to find an online bachelor's program to finish my education, so I can get started in my career of victim advocacy. I am currently looking into an online Sociology program at Cal State Fullerton, which is one of the schools I applied to and was offered admission with distinction. 
What are your long-term goals? What do you aspire to? 
My long-term goal is to continue my studies to complete my bachelor's program in Sociology, and eventually get into the field of victim advocacy. I aspire to show other people that it is never too late to change the path of your life, make goals and be successful in achieving them. I want to inspire people to believe in themselves and know that they are capable of great things in their lives.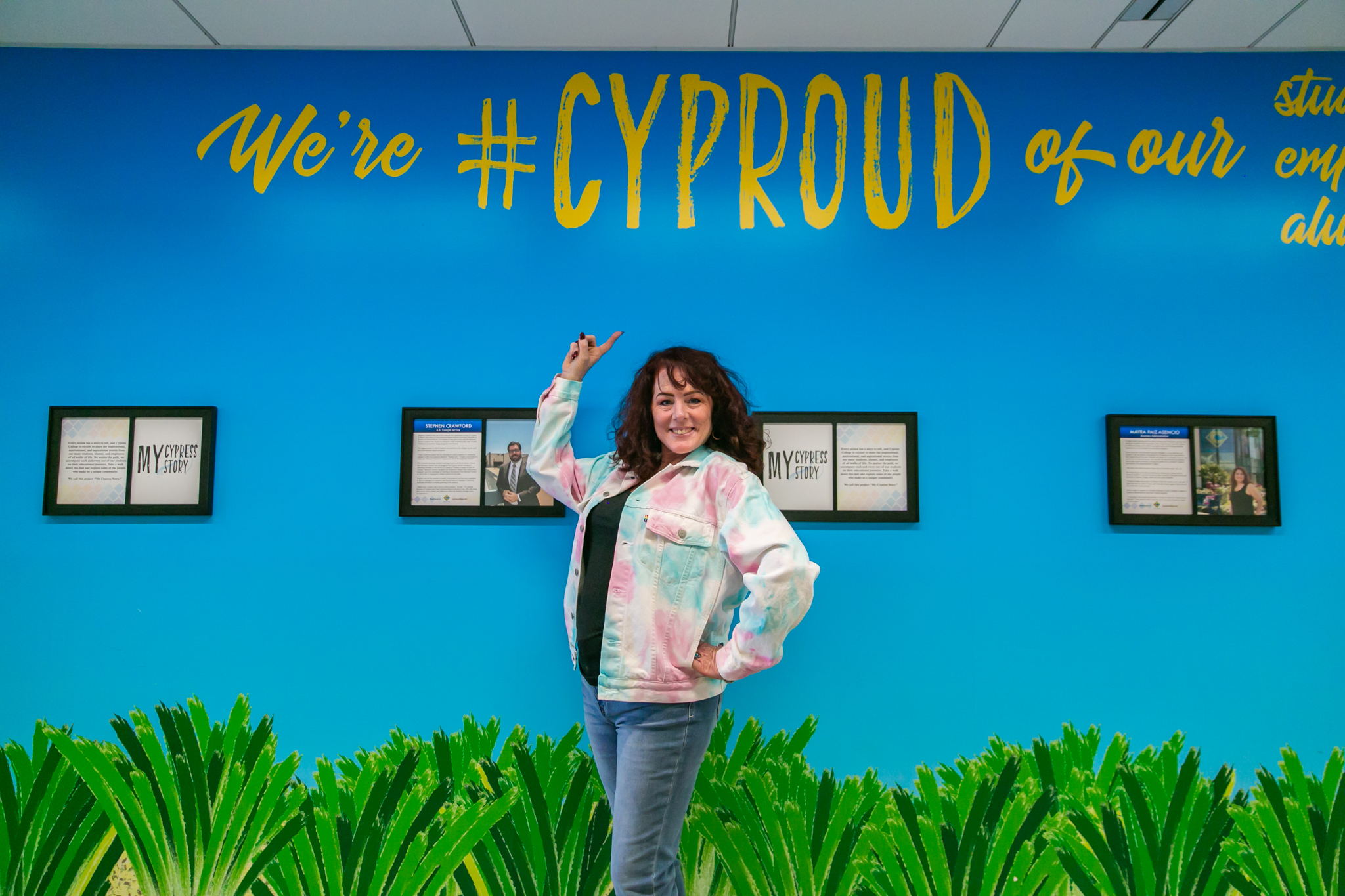 What are you most proud of? 
One of my proudest professional accomplishments that I have achieved is obtaining state Victim Advocacy certification for Domestic Violence (2017) and Sexual Assault & Human Trafficking (2018). Obtaining these certifications was crucial for me to be able to work with other victims of violent crimes. 
As a student, I am very proud to have also been honored with several Foundation and Human Service Scholarships during my time at Cypress. Some of the Human Service awards were Memorial Scholarships in honor of parents of my Human Service professors, which makes the scholarships even more special to me. Having my name on the plaques in the Human Service building hall showcase is a great honor that I am very proud of and I will cherish for the rest of my life. 
Being an older student with disabilities has been very challenging, especially after having been out of school for more than 30 years. My experience being a student, and finishing my associate program at Cypress with High Honors is something I could have never imagined when I first enrolled. The thing I am most proud of is being the first person in my family to go to college and obtain a degree. 
What one bit of advice would you give to current and future Cypress College students? 
Some words of advice that I would give to current and future Cypress College students is to be dedicated and organized with your time for school and your assignments. I found that it was easy to get overwhelmed with everything that was due with all the different classes – especially at midterm and finals time. Schedule your time to get your assignments done early so you are not as stressed about deadlines the night before a project or paper is due. Study and be prepared. 
Be an involved part of your classes. Take part in class discussions, and be ready to answer questions that instructors ask. Sitting in the back row kicking back, not being an active part of the class, isn't really giving you the best college or life experience. Read the chapters, take good notes, and appreciate the PowerPoint presentations that the instructors put together. They really helped me in taking good notes for my classes and being prepared for class lectures, discussions, and exams. 
If you are a student with any type of disability take advantage of all the beneficial services and accommodations available through the DSS office. They have many different services available including a computer lab, notetaking assistance, and provisions for additional time on exams. 
How have you been impacted by the COVID-19 pandemic? What has gotten you through and/or what have you learned from it? 
When I think of the ways I was impacted by the COVID-19 pandemic the first thing that comes to mind is my mental health. As a person who had struggled to get comfortable leaving the safety of hiding in my house for so many years, suddenly being forced to be back in that sort of isolation was filled with mixed emotions. Initially I was overwhelmed with all the new things that were happening so suddenly. Having to transition to a completely online program overnight was a lot to handle mentally and emotionally. 
Not only was it affecting my school program but it was also affecting my job in the DSS office. When the campus closed down the student workers got let go. This obviously added additional stress and pressure for me. Eventually I was brought back to work virtually from home and even had the pleasure of hosting a weekly meetup group for the DSS office. 
Getting through the pandemic and ultimately completing my associate degree program with the campus closed was very challenging for me. Having to do all my classes online was difficult for me at first but ultimately it proved to be a very good way for me to do school, with my disabilities and hearing issues. Now after doing both I would say I definitely miss the energy and excitement of being on campus but it was easier for me with my hearing issues to be able to stop lecture videos and go through PowerPoint presentations at a pace that was good for me. These things I feel were ultimately very helpful to me continuing to achieve all A's in my classes even after campus closed down and we transitioned to the online format. 
The most valuable lesson I feel that I learned from the pandemic and the school closure is to be flexible and adaptable. Just because something is strange or uncomfortable at first you need to give it a chance and try to make it work. Life will always throw you curveballs and you will need to be able to adapt to different situations, and overcome a variety of obstacles that may cross your path on your journey. It's how you handle these things that will either prove to aid in your success or contribute to your failure. 
Is there anyone in particular you'd like to thank? 
There are so many people that have been instrumental to my success these past few years. From my friends and family who supported my decision to make the changes in my life that have brought me to this point today, to other students I made friends with on campus, and instructors who made lasting impressions and indelible marks on my life. 
Ultimately if it wasn't for my mom offering me a place in her home, and a way out of the nightmare that I was living I would not have ever had a chance to be a student at Cypress College, and the successful thriving person I am today. She helped me in so many ways … helping me financially, giving me rides to and from school at all hours of the day and night, helping me with my dog so I could attend classes and work on campus without having to worry about anything. She has been my biggest fan and supporter and I am forever grateful for her kindness, support, and love. 
Is there anything else you'd like to share? 
My path to this point has been extremely challenging! Getting out of an abusive relationship to be able to enroll in college was one of the most difficult things I have ever had to figure out how to do. Putting a plan together that would lead to a permanent, successful outcome seemed impossible, but committing to college gave me a reason to be somewhere else. I was not only on an educational journey, but a rescue mission to save myself. Cypress College gave me an opportunity to reclaim my life, make my children proud, and get "ME" back. 
The education I've gained at Cypress has been invaluable. It was an honor to be recognized for the President's Honor List fall 2017, spring 2018, fall 2018, spring 2019, and fall 2020. When I look back over my transcript, I am amazed that I have earned 31 A's and three B's. My GPA is currently 3.89, and I am in the top 7% of students at Cypress. I am beyond proud of how well I was able to do. I was able to get A's in classes I never dreamed of being able to do so well in, such as Biological Anthropology, Statistics, History, Physical Geography, and Political Science. 
My time at Cypress College has renewed my self-esteem and taught me so much about myself. One of the most valuable lessons I have learned on my journey the past few years is that I am so much stronger than I ever thought or believed I was. I know now that I can accomplish anything I set out to do, and I want to inspire others that they can do the same.