New Accounting Pathway Program Guarantees Transfer to University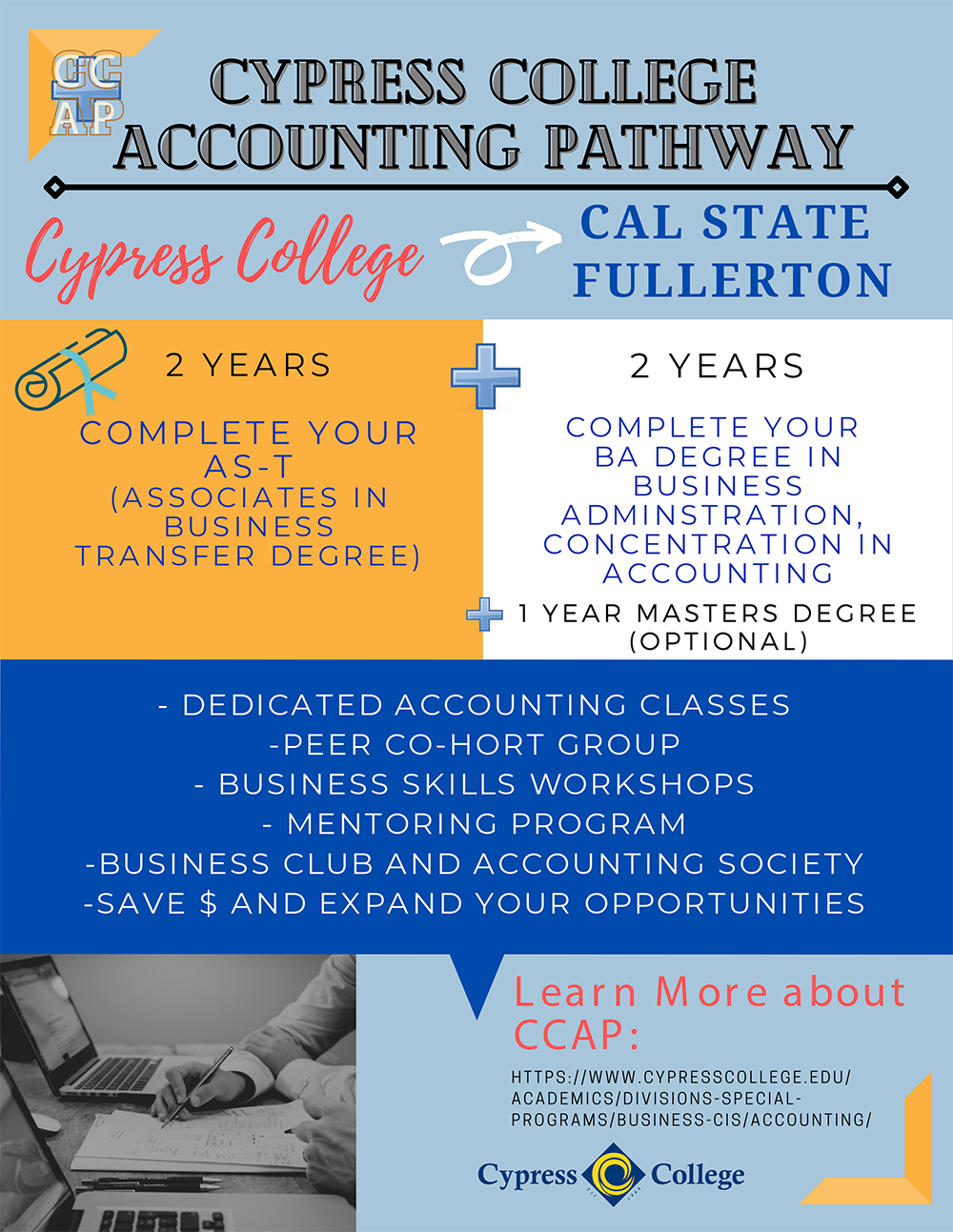 The College of Business and Economics at California State University, Fullerton, and Cypress College recently signed an agreement that creates a program for students to earn a bachelor's degree in accounting in four years and continue to earn a master's degree in the fifth year with Guaranteed Transfer. The Cypress Collage Accounting Pathway Program is now open for enrollment for fall 2022.
According to Vivek Mande, chair and professor of accounting at Cal State Fullerton, the most notable benefit of the program is to ensure those transfer students are well-prepared for the rigors of the university's accounting program, the second largest in the nation.
The partnership between CSUF and Cypress College was developed over two years, says Henry Hua, Dean of Business and Computer Information Systems. It offers dedicated accounting classes, business skills workshops, mentorship, and more.
Incoming Cypress College students can learn about the program on May 13 at 9:30 a.m. via Zoom, apply during the spring 2022 semester, and be part of the first CCAP program cohort group in fall 2022. Students in the cohort who complete the undergraduate program can add one more year to their studies to earn a Master of Science in accountancy at CSUF — and meet the educational requirements to become a licensed certified public accountant.