Vote at Cypress College; Official Center Opens on Saturday June 4
Cypress College is hosting the Orange County Registrar of Voters as an official voting center for the June 7, 2022 California Primary Election. The voting center begins operation on Saturday, June 4, and is located in the Theater Lobby of the Theater Arts Building.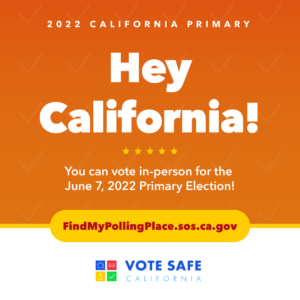 The center is open for in-person voting and for ballot drop off. Mail-in ballots were delivered to all California active-registered voters.
Parking for the voting center is available in Lot #1 and in the turn-around/drop-off area. Both are easily accessed from the primary entrance at Valley View Street and Cypress College West. Directions to the campus are available here.
Additional information: