Cypress College Professor Publishes Book Set in 1900s Redondo Beach
Cypress College English Professor Ashton Politanoff is publishing his first book, You'll Like it Here, on August 30.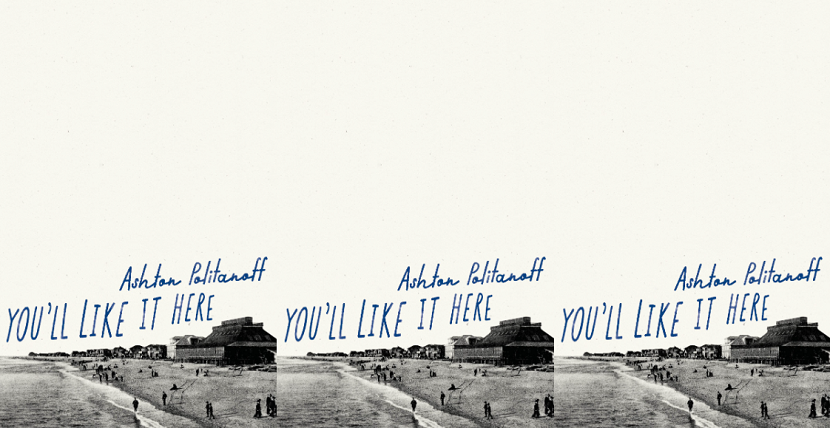 Politanoff's book is a collection of vignettes, found and erasure poetry, nonfiction and historical fiction set in early 1900s Redondo Beach, Calif. He drew inspiration for the book by scouring the digital archives of contemporary newspapers, advertisements, and even recipes from the idyllic beach town where he grew up. The tales within You'll Like it Here have varying degrees of truth to them. Some are told in his book exactly as they happened, while others are greatly exaggerated to the point of surreal and fantastical.
You'll Like it Here is a three-part book that investigates male stoicism, industrialization and capitalism, and environmental displacement as the Spanish Flu, the Great Depression, and World War II cast shadows over the stories. Politanoff said he began working on the book for no one "other than myself."
"I found joy reworking, manipulating, and fictionalizing these clippings in the public domain, and the project came together through a process of discovery and surprise," he said.
Politanoff's storytelling credentials expand beyond Cypress College's campus and his home office. His short stories have been selected several times for the literary annual "NOON," and he previously served as a production coordinator for several Showtime series, including the David Duchovny-led drama "Californication."
However, writing and storytelling were not what Politanoff expected to do with his life when he set off for college.
"I took a fiction writing class as an elective. I was a student-athlete in college, and the athletic advisor recommended the course to me because it was an 'easy A,'" he said. "It was not an easy A. In fact, I received a B. Regardless of the grade, I was hooked."
That following summer, he spent some time abroad in France, reading and writing as much as possible, even joining an informal writing workshop led by American ex-pats.
"I traced the steps of Hemingway, Fitzgerald, and Kerouac that summer. It changed my life," he said.
Politanoff eventually left France and graduated college, but he never lost the joy of writing he gained that fateful summer. He left knowing he wanted to help spark that same enthusiasm and creativity in students. He went on to teach at several California colleges and universities, finally landing at Cypress College in 2019.
"Everyone has something to say, a story to tell," Politanoff said. "I strive to instill belief and equip students with the tools to make their voices heard."
At Cypress, Politanoff serves as faculty advisor for the Creative Guild, a club dedicated to students and the arts. He has also previously served as Puente English Instructor and Co-Coordinator with Dr. Therese Mosqueda-Ponce.
You'll Like it Here will be available for purchase on August 30 through publisher Dalkey Archive Press, on Amazon.com and bookshop.org.