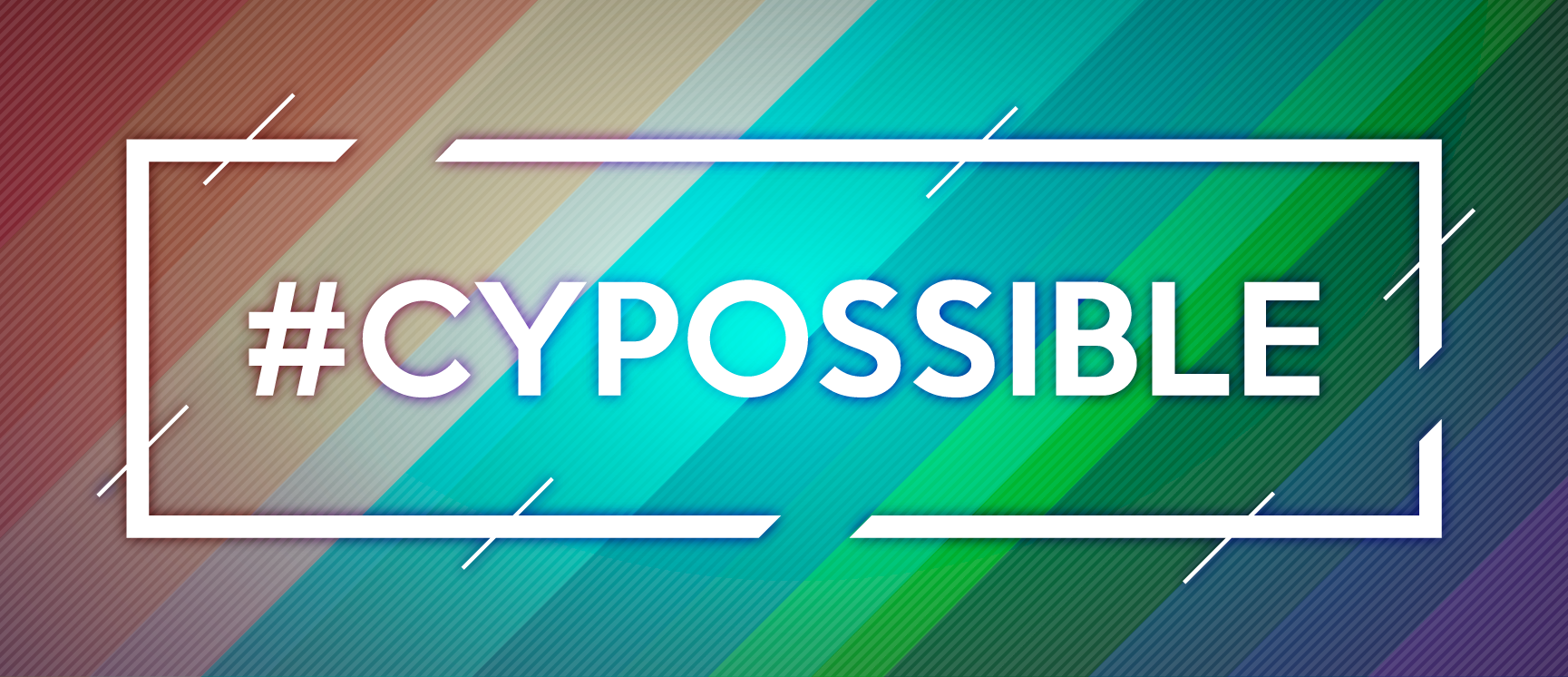 #CYPossible: Mike Mayberry, Air Conditioning/Refrigeration
Completing coursework calls for celebration, and we are proud to celebrate with Cypress College's newest degree- and certificate-holders. By achieving these education goals, graduates and certificate-earners are equipped to continue on their college path or find strong footholds in the career fields they've chosen. We've taken the journey with these outstanding students, and know that when they look to the horizon, they see what is #CYPossible.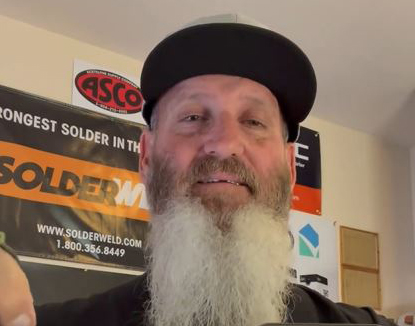 Please tell us a little about yourself. Where did you grow up? What are your interests? What is your story?
I grew up in Garden Grove, CA. I am very interested in Western History and travel all over the American Southwest exploring historical sites and locations. I have been married for 34 years and have two adult children. I have a social media business with around 70,000 organically grown followers on multiple platforms (@hvac_refer_guy).
Why did you choose to attend Cypress College and how did being a student here help you find your first position after completion?
I attended Cypress College after a recommendation from my Adult Ed (ROP) instructor in Garden Grove. I really liked my HVAC class I was taking and he recommended I go to Cypress as they have the best community college Air Conditioning/Refrigeration program in the area. But, in my last semester of school, a company came in looking for apprentices who lived in Garden Grove. I was hired almost immediately due to the Air Conditioning/Refrigeration program at Cypress.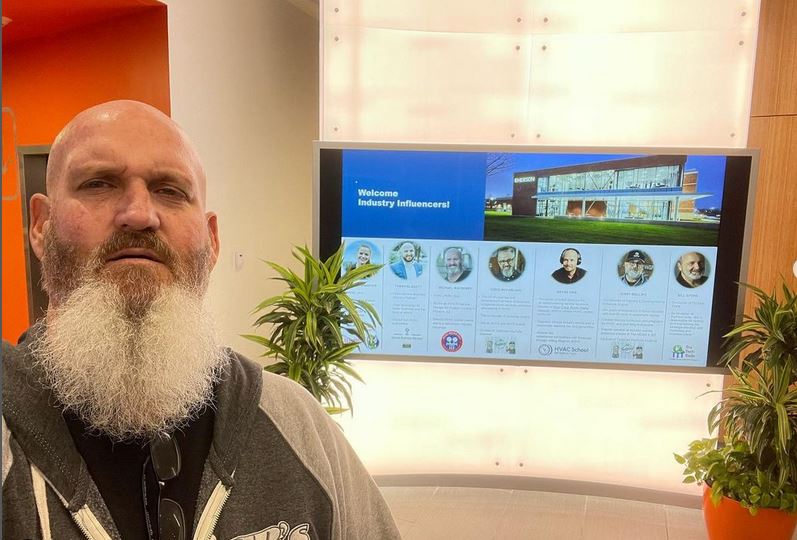 What did you pursue after completing your studies at Cypress College (at your transfer institution, in the workforce, etc.) and where are you now?
I went to work for a small shop called Wolf Air. They are long gone now but it was a good place to start. I spent 30 years in HVAC in California and now I service-manage a company in Phoenix. I've been working in the HVACR business for 37 years.
What are your long-term goals? What do you aspire to?
I'm at the point where retirement is not far away. I'm six years from 65 years old, and I definitely want to do something else, part time. But I also have a large social media influence business that takes a lot of my time with tool reviews selling ad space on my social media platforms.
What are you most passionate about? Why?
Western History and seeing as much of America that I can. We live in the best country in the world, and we have so much to see. I also like to travel and see HVACR schools in different states and cities. I like to partner with them and get them the help they need and to showcase their HVACR programs for others to see and get involved in. Social media helps with that.
What are you most proud of?
The success of my adult children. They are both working in blue collar jobs, and they are doing great.
If you could do it all over again, what would you do differently?
I would have moved to Arizona sooner. We love it here. I would have also gotten my associate degree from Cypress. I should have joined the military. That's a huge regret because I would have loved to have served my country.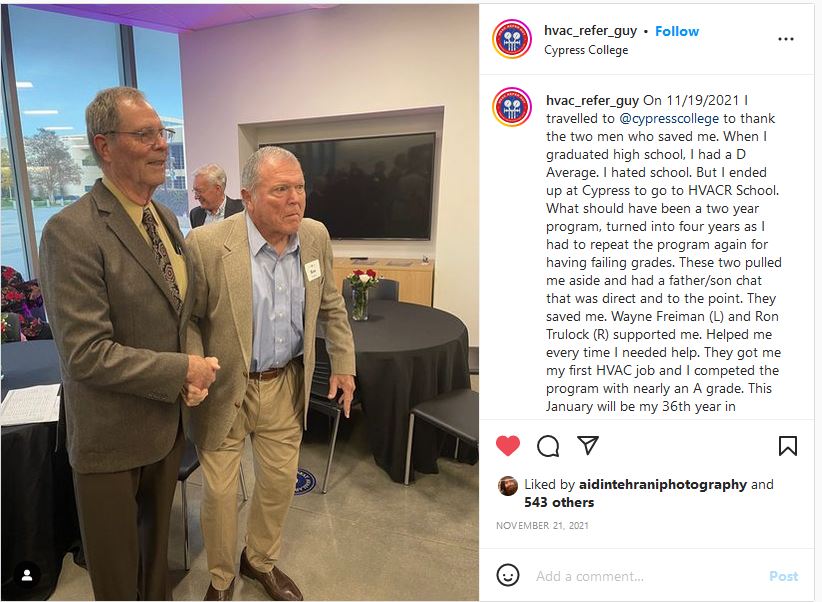 What one bit of advice would you give to current and future Cypress College students?
Work hard and take risks. Travel more and complete your time at Cypress College. Don't just get a job and not finish your program. You'll regret it later on.