Dental Hygiene Program Ranks Highly in California
The Dental Hygiene program at Cypress College ranks among the top three in California, according to a recent report by Best Universities. The site used data from the U.S. Department of Education National Center for Education Statistics survey, CollegeScorecard.gov, BLS.gov, and Payscale.com to place the program third out of the state's 27 Registered Dental Hygienist schools.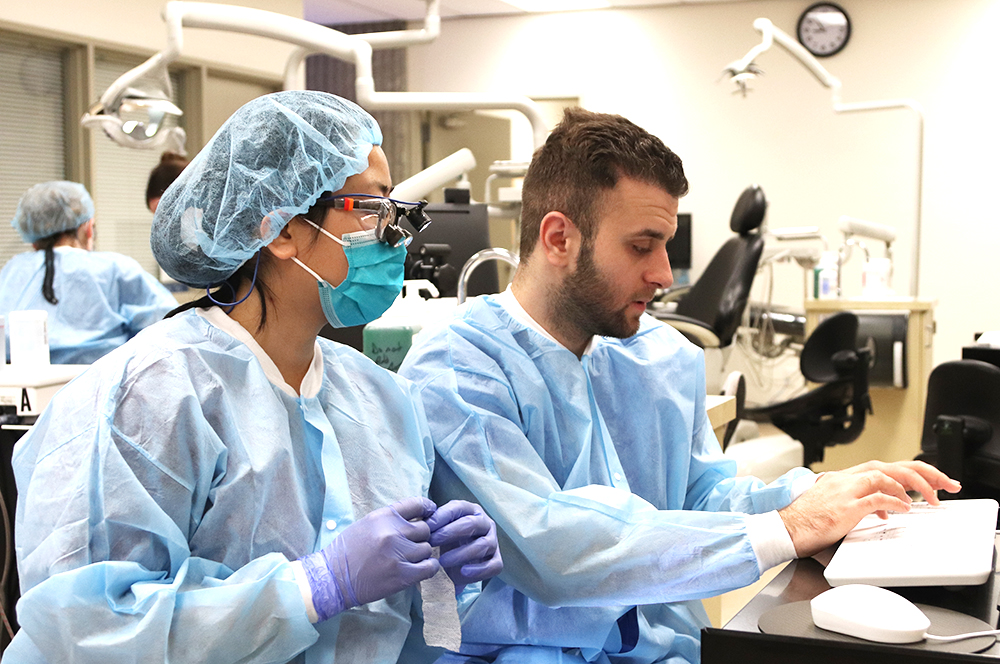 Program Co-Director Kendra Velasco credits the resources available to students – from the experienced faculty to the modern technological equipment – to the program's success. Where those come together, she says, is in the campus dental clinic, which gives students the opportunity to gain clinical experience in a real-life dental setting. 
"First and foremost, there is an on-site dental clinic that provides a professional relationship within the community," Velasco said. "We serve low-income, socioeconomically challenged members of the surrounding area. Our graduates are able to provide patients with dental hygiene process of care, disease prevention, and oral health promotion, and they can do this with all the knowledge and skills gleaned at Cypress College."
The program employs five fulltime faculty, 13 adjunct faculty, a program director, and three classified staff to provide mentorship and support for the students within the program, to increase student success and persistence to completion and licensure. Velasco says advanced technology within the dental clinic includes equipment that parallels the workforce to give a cutting-edge clinical experience to graduates: Digital radiographs, dental scanners, 3D printers, laser technology, AIRFLOW, ultrasonic, ACTEON, and intra-oral dental cameras.
She goes on to add that certificate-earners are prepared to provide professional knowledge in and of compliance with OSHA, HIPPA, law and ethics, the Dental Hygiene Board of California, and local regulatory guidelines such as California public health. Student pass rates for the National Board of Dental Hygiene Examination, the Western Regional Examining Board, and the California Law and Ethics Exam are regularly 100%.