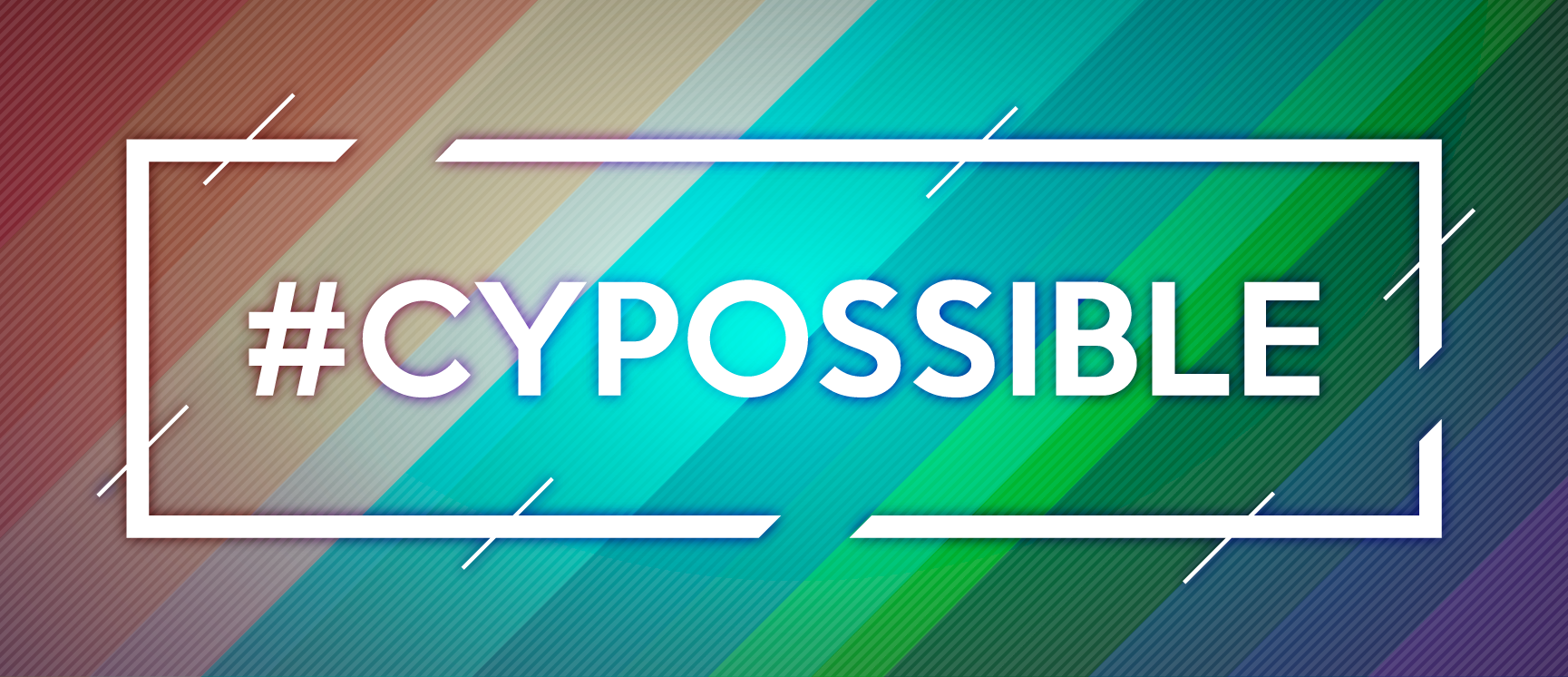 #CYPossible: John Lasater, Air Conditioning & Refrigeration
Completing coursework calls for celebration, and we are proud to celebrate with Cypress College's newest degree- and certificate-holders. By achieving these education goals, graduates and certificate-earners are equipped to continue on their college path or find strong footholds in the career fields they've chosen. We've taken the journey with these outstanding students, and know that when they look to the horizon, they see what is #CYPossible.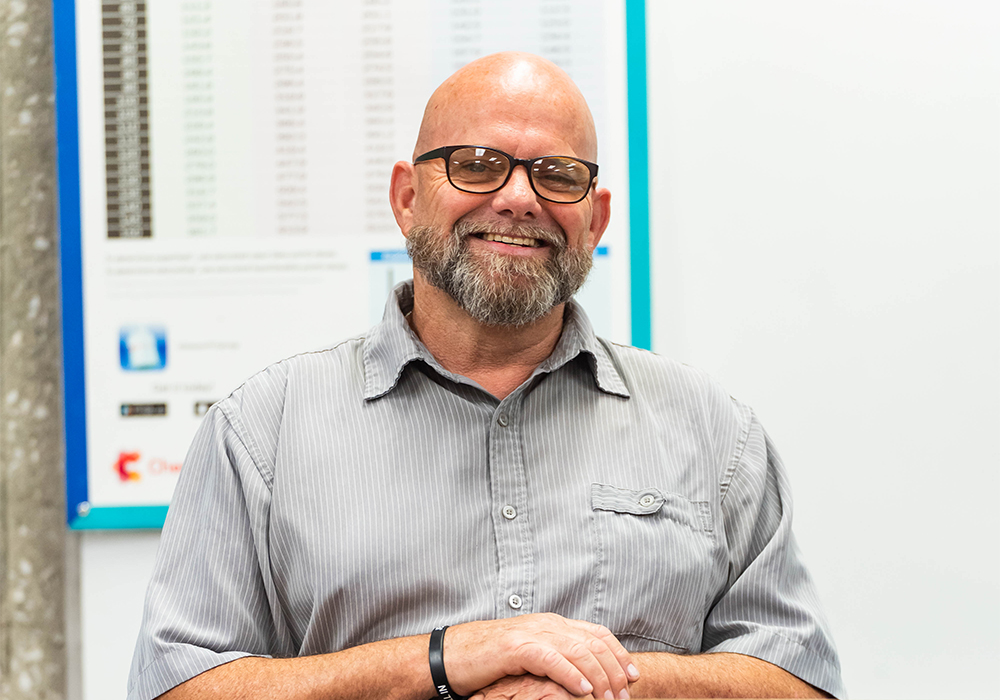 Please tell us a little about yourself. Where did you grow up? What are your interests? What is your story?
I grew up in Stanton, California. I am married to the love of my life and have six children and eight grandchildren. I love my family, and being a grandparent is amazing! I enjoy everything outdoors-related. I love to learn, and I love to teach. I am continually active in my church, and I enjoy serving our community through various ministries.
One ministry that I am most involved in is Celebrate Recovery. Life can be extremely difficult, and seemingly unfair for those who struggle with addiction and the issues that come with it, but many who are suffering find hope, and freedom through this Christ-centered program, and it is a privilege to be a part of their journey.
Why did you choose to attend Cypress College and how did being a student here help you find your first position after completion?
I chose Cypress College because of the commercial Air Conditioning and Refrigeration program that is offered here, on the recommendation of my friend Richard Hock, who has been teaching in this program for 20 years. At the time of my enrollment, I had been working in the skilled trades for 33 years and I was extremely interested in adding commercial HVAC/refrigeration to the list of my abilities.
It so happened that while I was completing my second semester of the program, a job within the program became available. I became the tool room manager and the student mentor/tutor, as well. I served in this position for three years. And it was through this experience that I discovered my passion for teaching.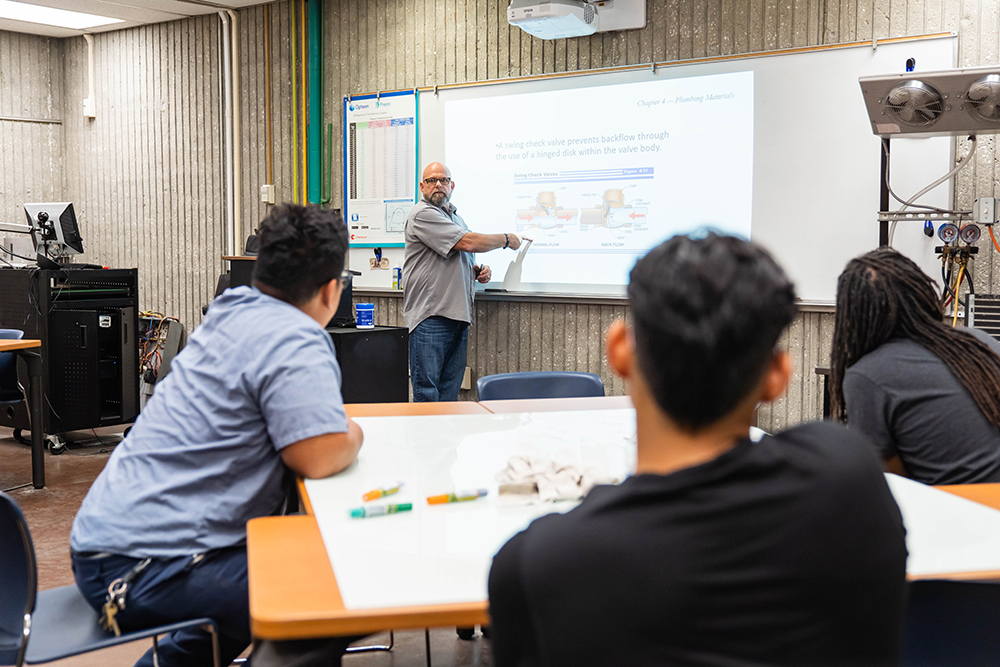 What did you pursue after completing your studies at Cypress College (at your transfer institution, in the workforce, etc.)
I received an AS Degree in Air Conditioning and Refrigeration, and I applied for a teaching position. I am now an adjunct instructor teaching within the Air Conditioning and Refrigeration program here at Cypress College.
What are your long-term goals? What do you aspire to?
I want to create an outreach aimed at reaching at-risk youth/young adults within our communities, who are struggling with homelessness, and teach them a skilled trade, such as air conditioning, plumbing, carpentry etc… There is this saying, "If you give a man a fish you feed him for a day. If you teach a man to fish, you feed him for a lifetime." I aspire to find solutions to this complex problem.
What are you most passionate about? Why?
Helping people overcome their struggles. Because, when we realize that our circumstances do not define us, that we have value, and we do matter… we become unstoppable!
What are you most proud of?
I am most proud of my children, of the adults they have become. At one time, life was exceedingly difficult for my family. We were homeless, and living in motels, so my children had issues and struggles, through no fault of their own. But each one has refused to allow the past to dictate their future. All of them graduated from high school, two of them graduated from college, two of them served in the United States Army, one is a paramedic and the youngest one is completing the fourth year of his electrical apprenticeship. They are kind and compassionate, strong, and courageous. My children proved to be more than overcomers – they are victors!
If you could do it all over again, what would you do differently?
I believe that my life is the product of my choices, and that each one has value. The poorest choices that I have made have produced the most valuable lessons that I have learned, and so I would not do anything differently, because my choices ultimately led me to God, and I would not change that for anything.
What bit of advice would you give to current and future Cypress College students?
Invest in yourself. Pursue your dreams and never give in and never give up, because you are worthy of success, deserving of the life you desire, and worth the effort it takes to succeed. And for your own mental health: forgive quickly, laugh often, and love always.