CA Governor Visits Veterans Resource Center
Cypress College hosted California Governor Gavin Newsom on Thursday, October 27, 2022 in a ceremony honoring military veterans and marking the creation of the OC Veterans Cemetery. The governor visited with Cypress College VRC students and employees and other elected officials who worked to make the cemetery a reality.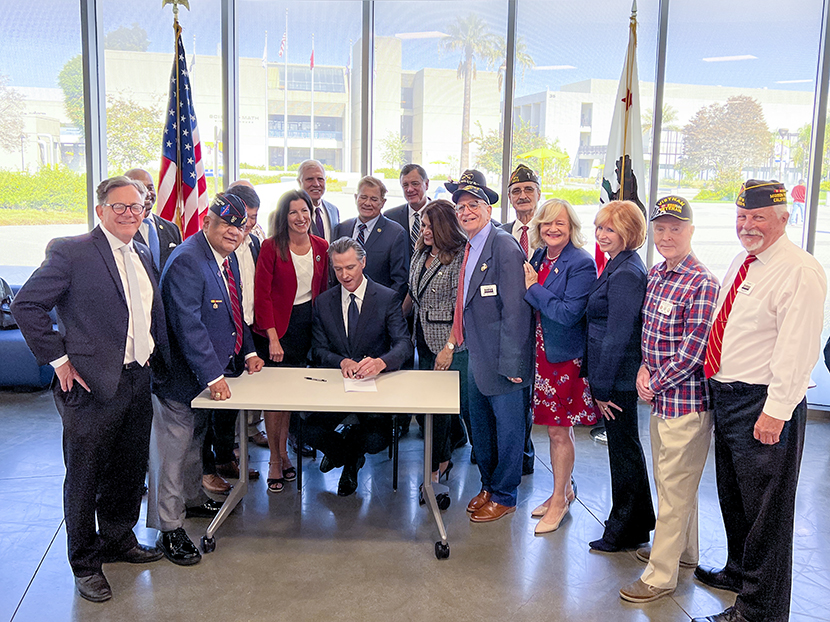 During his visit, Gov. Newsom held a ceremonial signing of the legislation, celebrating the work of the Veterans Alliance of Orange County (VALOR) veterans group and Assemblywoman Sharon Quirk-Silva. VALOR, Quirk-Silva, and members of both California legislative branches were present, as were members of the Orange County Board of Supervisors.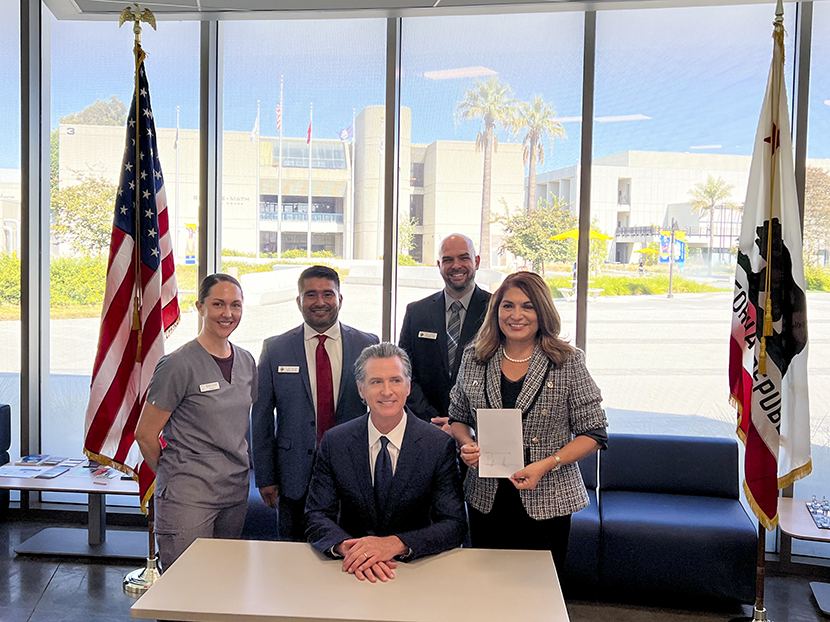 Cypress College was officially represented by: President Dr. JoAnna Schilling; Chancellor Dr. Byron D. Clift Breland; Dr. Juan Garcia, the VRC coordinator and counselor; and Rebekah Dos Santos, a nursing major and Army veteran.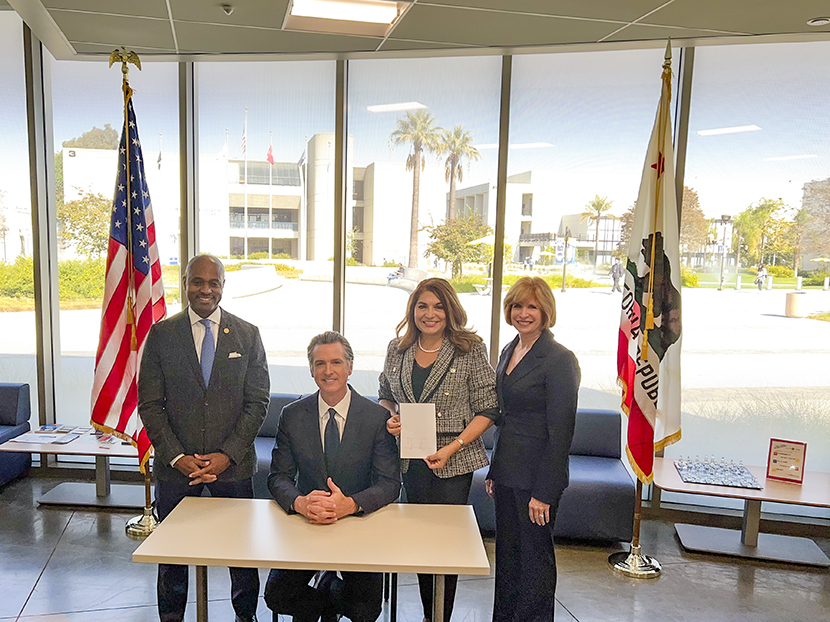 "We are thankful to Governor Newsom and Assemblywoman Sharon Quirk-Silva for recognizing the work of our Cypress College Veterans Resource Center employees and our student veterans," Dr. Schilling said. "Our vision in building the VRC was to serve the military affiliated veterans who attend Cypress College as well as our local veterans community, by being California's best veterans service center. It is both humbling and inspiring to have this work highlighted by the governor."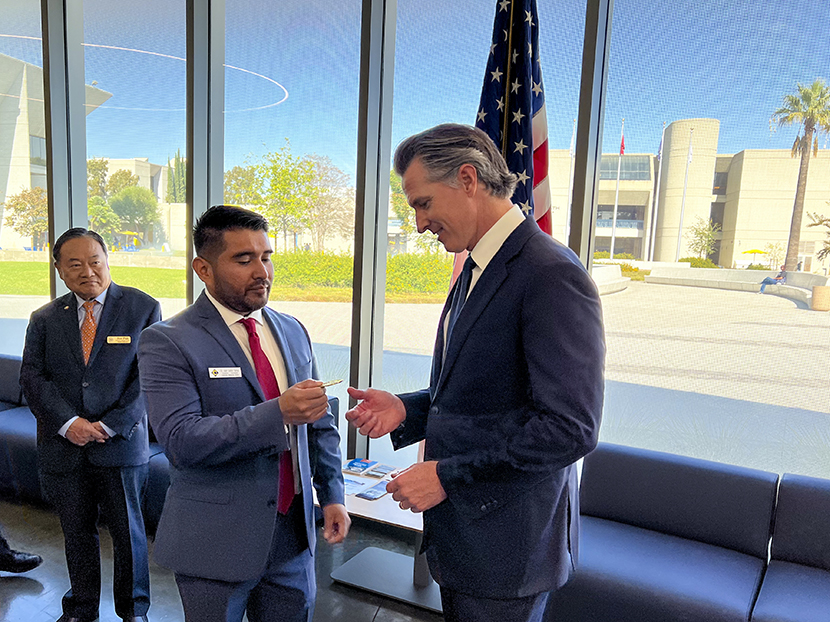 Newsom is the first governor to visit Cypress College. During his visit, he spent time discussing how the state could further improve service to students, especially student veterans, with with Dr. Schilling, Dr. Breland, Dr. Garcia, and Ms. Dos Santos.