HRC Grad Institutes Weekly Plant-Based Lunches for SoCal Schools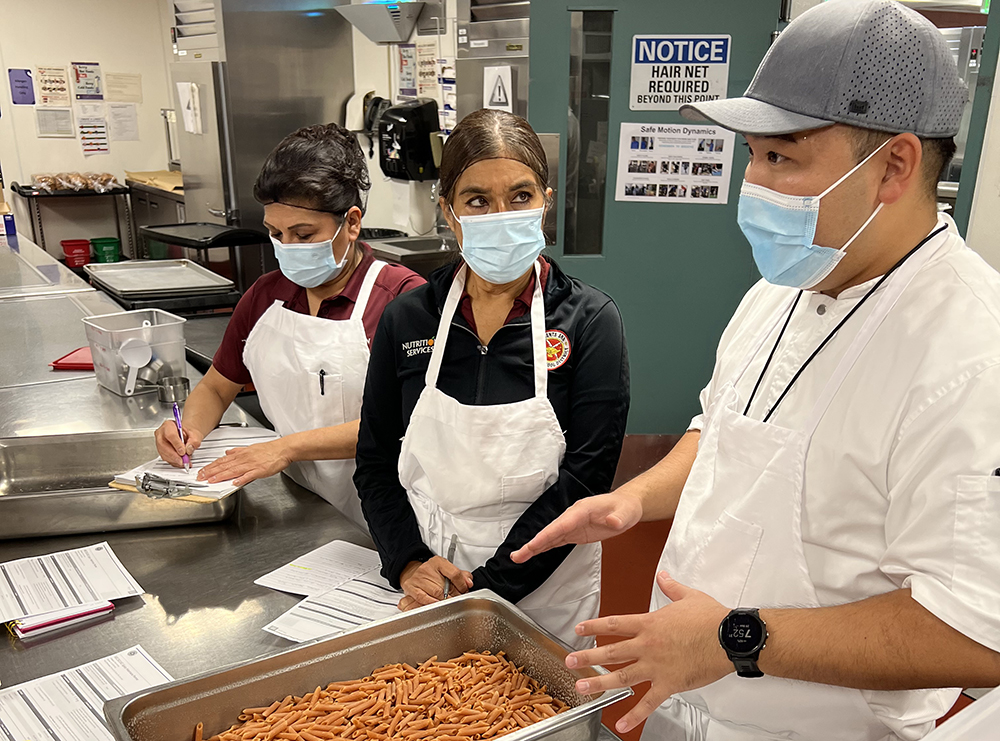 Cypress College Culinary Arts graduate Jonathan Park has uprooted Santa Ana Unified School District meals recently. The certified chef, who will begin as a Hotel, Restaurant, and Culinary Arts adjunct professor in spring, garnered attention for starting SAUSD Plant-Based Wednesdays in fall 2022.
"Plant-based day is our chance to share with the students that there are a lot of variety of fruits and vegetables as well as protein alternatives," Park said.
SAUSD is the first district in California to offer state-sponsored vegetarian-friendly fare, according to Spectrum News 1. Park says the district nutrition services department planned the plant-based day as an effort to be more environmentally conscious and "increase menu inclusivity to those who enjoy and follow a primarily plant-based diet."
To find out which dishes the students might like, Park asked what they wanted to see on the menu and found plant-based alternatives. Some of the fresh, made-from-scratch items include lentil picadillo, buffalo cauliflower wraps, rice and bean wet burritos, and soy chorizo empanadas.
"From our selection, we are creating a menu inspired by our rich Latinx culture," Park said. "Students, especially children, in general are very difficult to please when it comes to trying new foods that they are not familiar with. However, by encouraging students to try new options, we have the opportunity to expose them to foods that they could enjoy."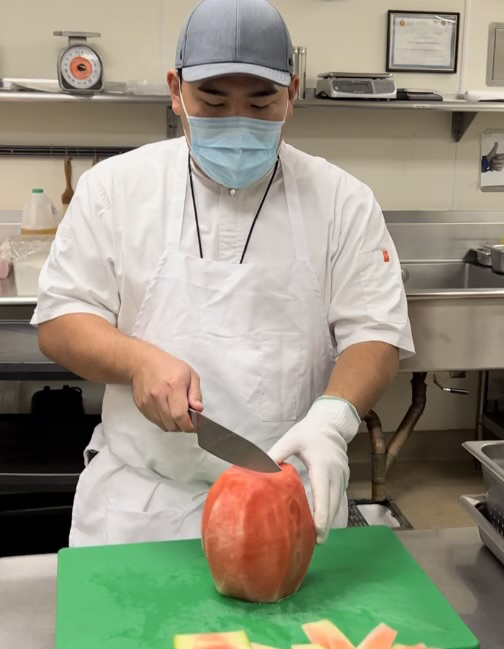 Park would like to continue to move the needle on the perception of school lunches. With his guidance, SAUSD nutrition services aims to transition from processed food to a completely from-scratch menu. In addition to the plant-based meals, he has introduced house-made carnitas, birria, chicken tinga, and fish tacos, with fresh salsa to accompany all of it.
"I would like to change school lunches in a way that will have a better connotation to the public," Park said. "For decades, 'school lunch' has been the same highly processed mediocre food, but I think with the right tools and knowledge, we will be able to create menu items that are freshly made and produced on site. If anyone deserves to have great food, I believe it is our children who deserve the best."