International Cultural Festival Brings Together Campus Community
The college's first International Cultural Festival took place February 28 and brought the campus community together with world cuisine cooking demonstrations, live music, and more. The day-long event spanned for several hours across multiple campus locations, and represented a wide variety of world-wide cultural offerings.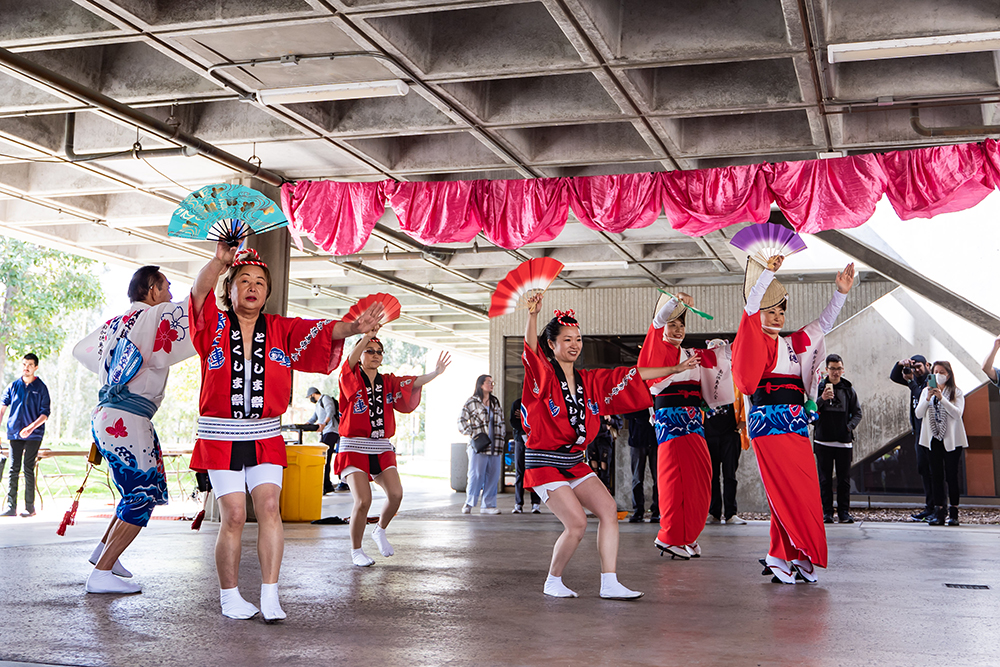 "I wanted to give our students a rich on-campus experience to welcome them back from the virtual world and celebrate our diverse community," said Mihoko Luther, Foreign Language Department faculty member and festival organizer. "I'm so happy we had over 600 visitors who braved the cold to enjoy the festival. Working with over 80 of our dedicated colleagues and performers to make it come to life was deeply rewarding."
Events began at 11 a.m. with a parade led by Japanese Awa-Odori dance group Aozora-Ren that started from the Cypress College Art Gallery and continued across campus with 10 stops. At the end of the parade, the dance group presented an Awa-Odori workshop for students. A Japanese pancake Okonomi-Yaki cooking demonstration and tasting samples presented by Otafuku Food Company followed; soon after, Japanese musicians Minori-Kai performed an opening number.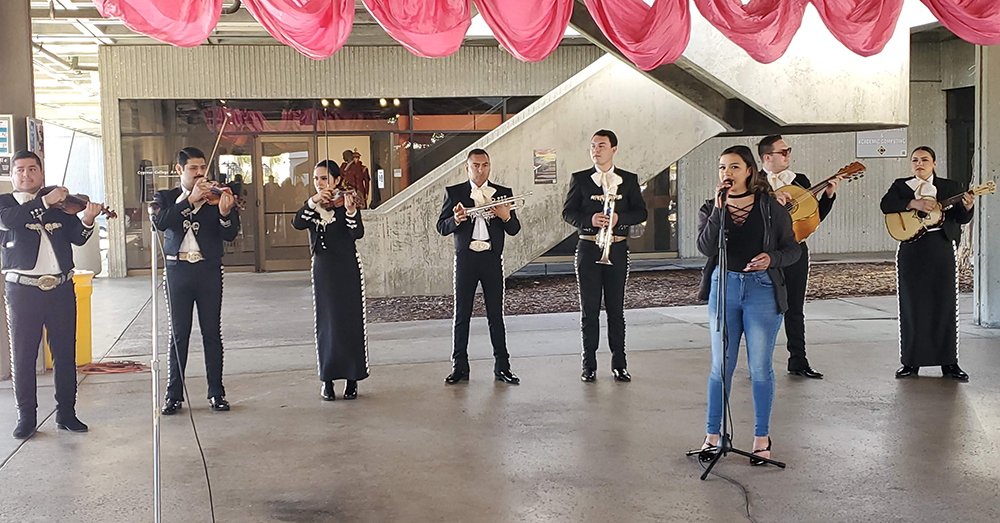 The event carried on with performances and presentations at the Fine Arts Plaza, such as a jazz group and mariachi band performance. Alex Herrera, chair of the Foreign Language Department, welcomed the students, faculty, and staff in attendance, to kick off the festival.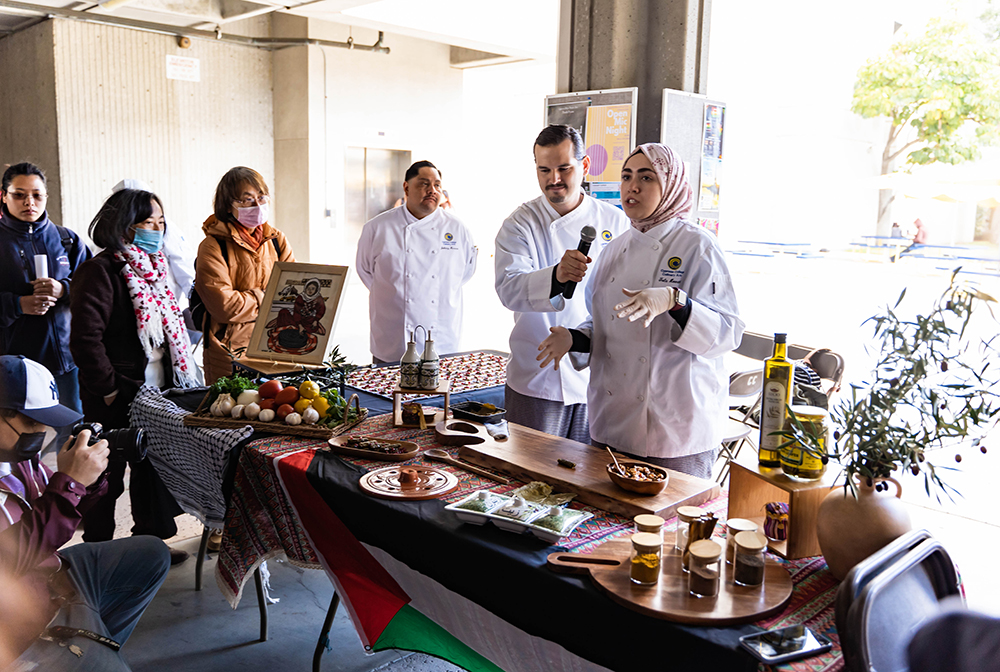 The next four hours were filled with instrumental world music performances, cultural dance routines, and international cuisine demonstrations from the Culinary Arts program, which handed out portions of each dish for attendees to sample. They shared the food of Scandinavia, Palestine, Ethiopia, Mexico, Korea, the Philippines, and the American South.
The crowd browsed tables from such organizations as the International Student Club, Puente Program, Legacy Program, Charger Experience Program, and the Study Abroad Program, to name a few.
The Dragon Phoenix Lion Dance Group of Orange County gave the final performance at the Fine Arts Plaza. Attendees were then directed to the Science, Engineering, Math building for a display in the planetarium which featured a live, student-created Diversity, Equity, and Inclusion-focused performance and film screening presented by the Creative Communication group and Media Arts Design program. This final event included student poetry readings and concluded at about 7:30.
"We are really happy with the outcome and, therefore, are encouraged to do it again next year," Luther said. "I believe in our college's mission to improve lives in our community. We can envision the future together and collaborate to create meaningful and inspirational experiences for our students."