First Auto Skills Challenge and Career Fair Connects High School Students to Future Possibilities
On March 1, the Career and Technical Education Division hosted its first Automotive Skills Challenge and Career Fair event, for local high school students to learn about future work within the automotive industry. More than 250 high school students from six area schools participated in hands-on activities as well as networking opportunities with professional organizations.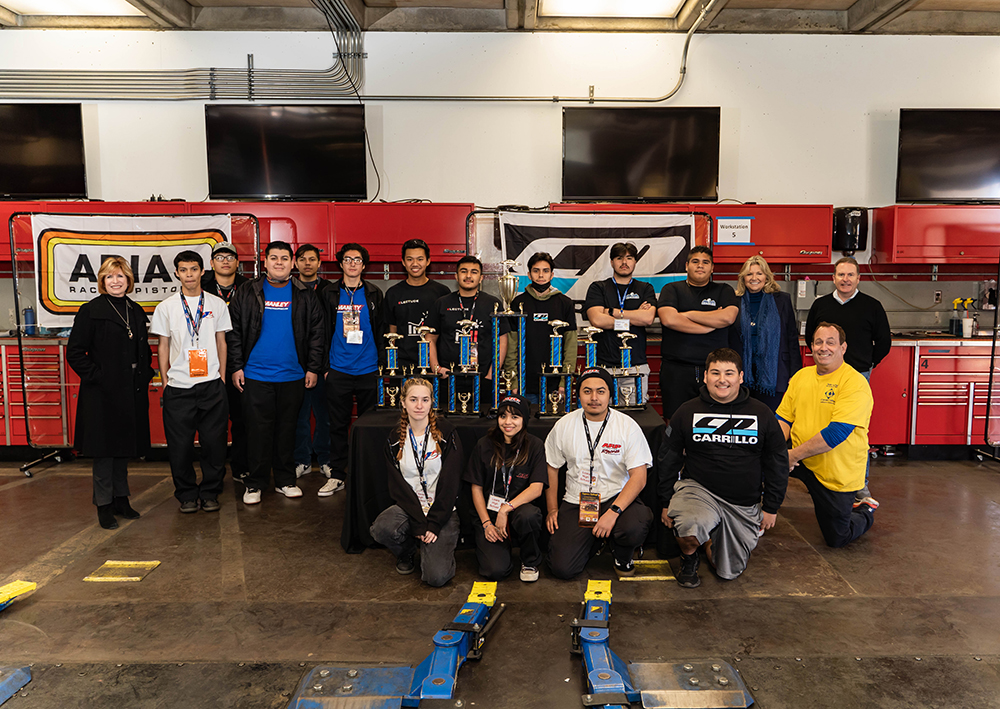 The Automotive Collision Repair and Automotive Technology departments held competitions in Brake Diagnosis, Precision Measurement, Electronic System Failure Diagnosis, Dynamic Tire Balancing, Wheel Alignment Diagnosis, and Engine Performance Diagnosis. Students represented Savanna, Buena Park, Loara, Rancho Alamitos, Los Amigos, and Santiago high schools, and prizes went to the following:
First Place, Damian Garza and Angel Beltran; Rancho Alamitos, Teacher David Le.
Second Place, Shivam Devgun and Nathan Truong; Dual Enrollment (no teacher of record).
Third Place, Sophia Mendez and Josha Mora; Loara High School, Teacher Chris Garner.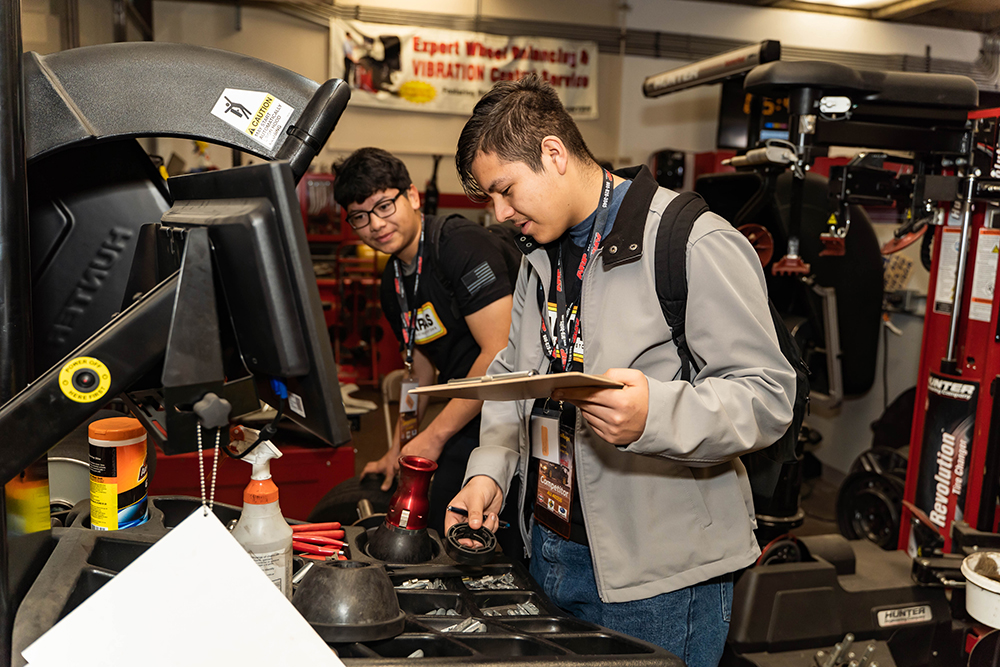 "The event provided a fantastic opportunity for students to explore career paths beyond automotive technology while cheering on their classmates as they pushed themselves to the limit in technical skills," CTE Interim Dean Margaret Fernandez said. "We are proud to have played a part in exposing our students to new and exciting career possibilities. We look forward to providing them opportunities to grow and learn."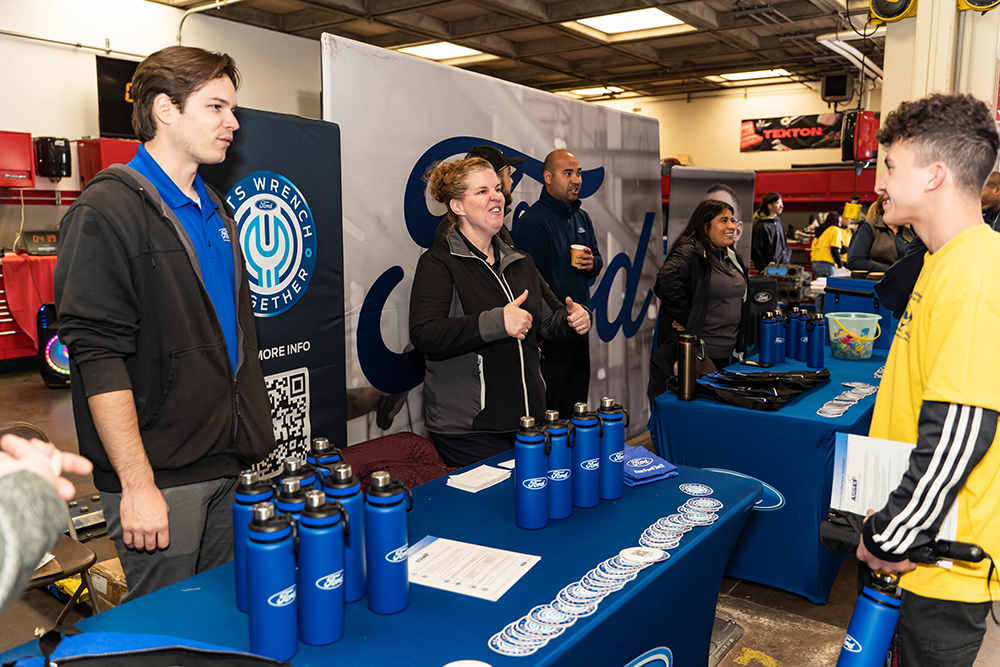 Industry and education partners made up the career fair side of the event. The California State University, Long Beach School of Automotive Engineering Formula Team and Electude Education Solutions held booths to share how to build upon students' technical studies. Ford Motor Company, BMW of North America – West Coast and Southwest Regions, Hyundai Motor America, McKenna Motors (Subaru and BMW), Norm Reeves Auto Group, CP-Carrillo Manufacturing/Engineering, and Orange Country Automobile Dealers Association (OCADA) all hosted information tables where students could hear more about future possibilities in the auto industry.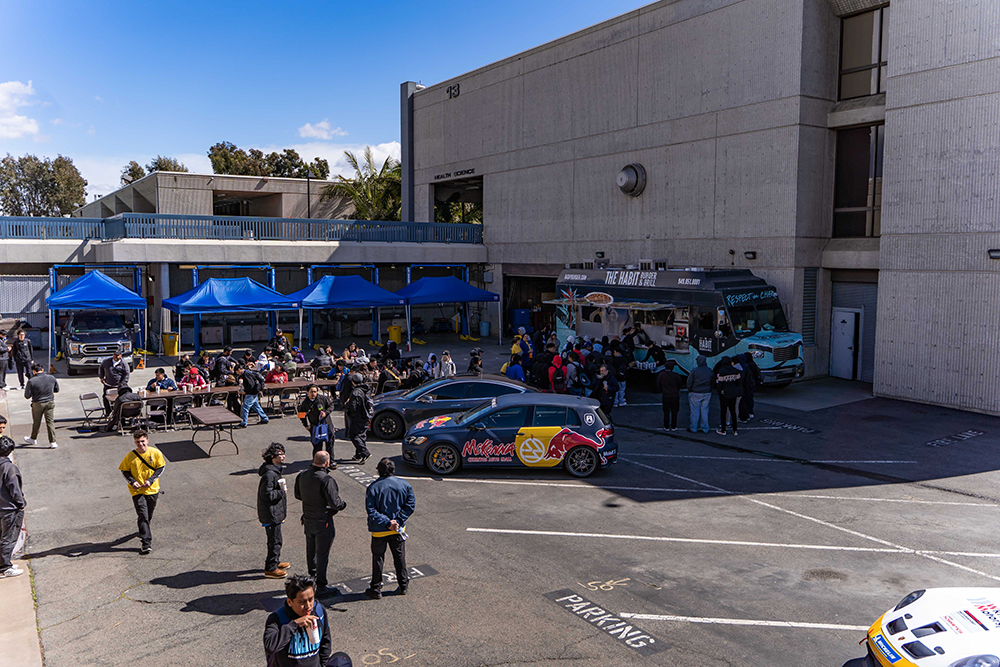 "We were looking for the event to be a hit and we ended up with a home run," said Russell Bacarella, Automotive Technology faculty member. The event's success might spark interest in igniting a second event.