NOCE Bistro Trip Is More Than a Lunch Outing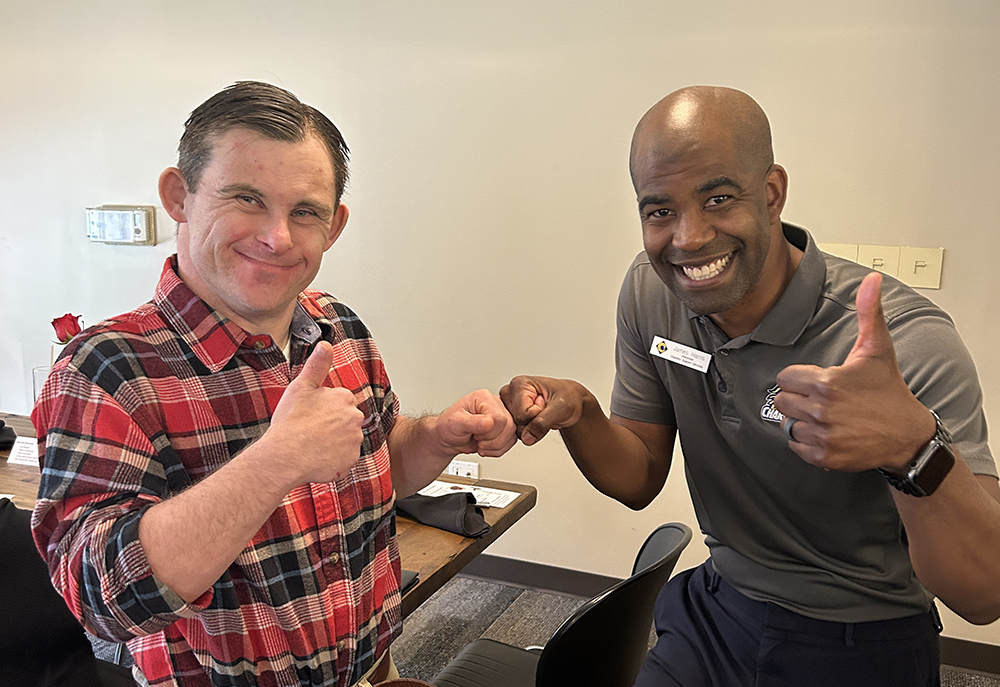 The Cypress Bistro recently hosted a group of 34 students and staff from North Orange Continuing Education's Disability Support Services. In addition to the educational benefits, the visit also brought joy to both the Bistro workers and their guests.
Student Services Specialist Mary Faro works with NOCE DSS on the Cypress College campus, and coordinated the Bistro trip. Faro used it as an opportunity to help her students engage with restaurant "employees" and social settings.
The experience was great for the Cypress College's Hotel, Restaurant, Culinary Arts students, too, according to Hospitality Management Instructor Jeanette Jones. The students were able to practice advanced customer service skills in a teachable setting.
Faro was equally pleased with her student's interactions, and noted that the students and faculty at the Bistro created a wonderful presentation and atmosphere. She expressed her thanks to the students, of whom Jones was proud.
"Our restaurant management and culinary students benefited from practicing patience, inclusivity, and creative thinking in serving guests with neurodivergent needs, mobility and hearing challenges, and dietary restrictions," Jones says. "This collaborative effort was very rewarding for everyone involved. I was so proud of all our students!"