Toyota T-TEN Cohort Recognized
Toyota Motor North America has acknowledged the most recent cohort of Cypress College T-TEN students. Graduating students were awarded Gearwrench ratcheting wrench sets, with a retail value of $300.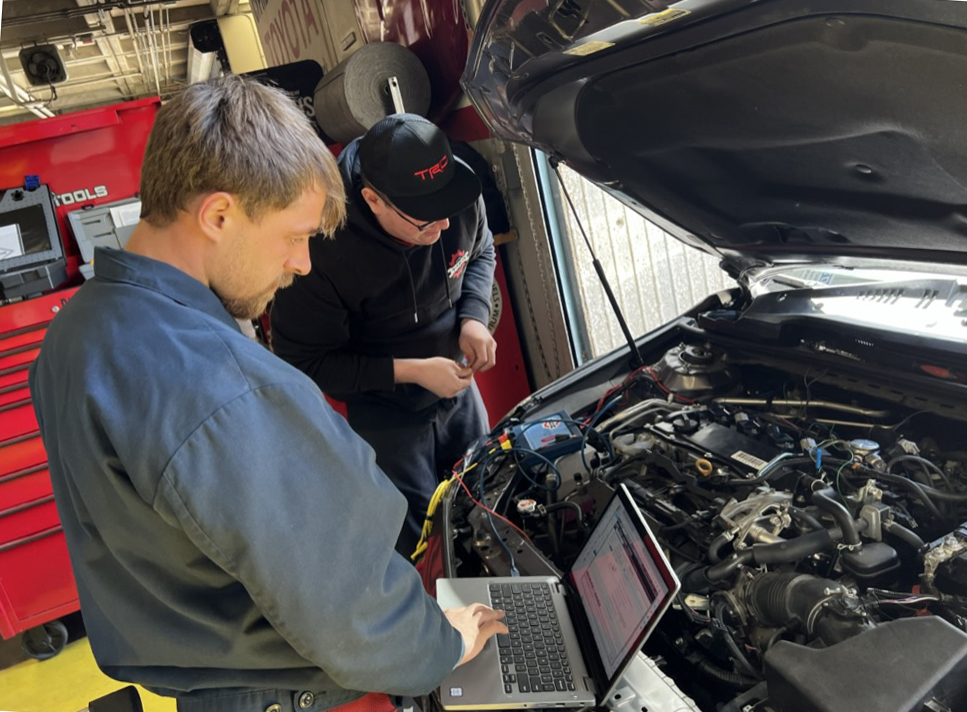 "It is a great send-off for our students as they finish the program," Michael Klyde, Toyota T-TEN program director said. "We thank Toyota Motors North America for supporting the students in this way."
This year, all 20 graduating T-TEN students have completed their required Toyota/Lexus online learning courses, and have passed two or more of the 10 Automotive Service Excellence (ASE) certification tests, which require the students possess the requisite knowledge in each automotive curriculum area, by a deadline of May 31, 2023.
"These tests are not easy to pass," Klyde said. "Cypress College T-TEN has held the top ASE test pass rate for several years."
Toyota and Lexus Technician certification level is based on ASE tests passed, completion of their online course work, and T-TEN credit for 14 Toyota courses, for which their content is embedded into the Cypress T-TEN curriculum. The higher their certification, the higher earning potential the T-TEN student has.
Students who have five or more ASE certifications are eligible for other rewards. Although the students have finished their coursework, they have until late August to achieve these other awards, which total over $2,000.