Students Compete in NASA Robotics Competition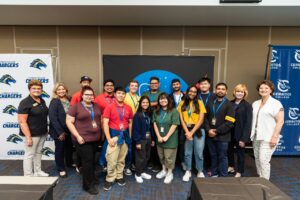 Cypress College students participated in the NASA on Campus program for the third straight summer. This year, 19 STEM Scholars successfully passed the 5-week online NASA Community College Aerospace Scholars program (NCAS) course and 10 of them accepted the challenge of building miniature Mars Rovers over the course of four days and culminating in the 2nd Annual Robotics Competition.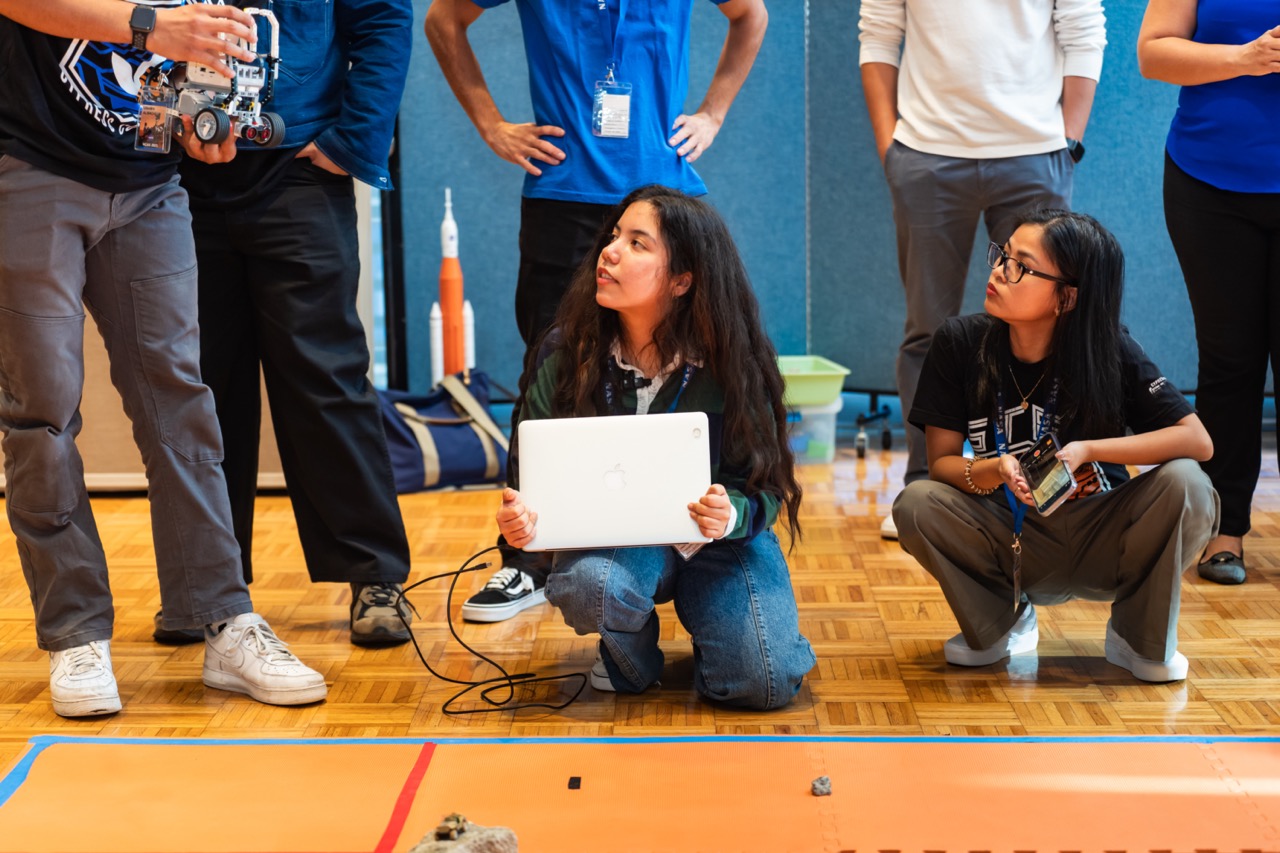 As part of their participation in the Cypress College (STEM)2 Program, the students put their designs to the test in a series of competitions on simulated Mars terrain at an event held, August 9-12.  The robotics competition provided students with an up-close and intimate look at NASA missions and the opportunity to present their work to a panel of judges. This year's NCAS competition was a collaborative effort among Cypress College, Cerritos College, and College of the Desert and held at the Doubletree Hotel in Norwalk.
California State Senator Josh Newman and Cypress City Councilmember Bonnie Peat served as judges for the competition.
The NASA Community College Aerospace Scholars, or NCAS, program is an educational experience for 2-year community college students seeking a STEM degree.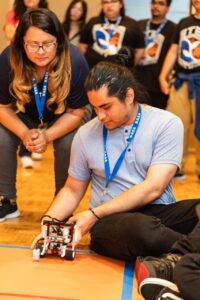 The program is designed to build a diverse future STEM workforce by engaging students in authentic learning experiences with NASA. Scholars get a closer look at NASA's unique missions and research and learn how to develop their talents, interests, and passion to become future STEM professionals by participating in the experiential learning programs.