Cypress College Hosts CA Chancellor, CA Senator for First NOCCCD Focus on the Future
Cypress College hosted California Community Colleges Chancellor Dr. Sonya Christian, California Senator Josh Newman, and NCII's Rob Johnstone on Friday for the North Orange County Community College District's first Focus on the Future summit. The event was held Friday morning alongside the campus pond.
The NOCCCD's Focus on the Future was designed to provide district employees and other educators with a high-level view of the future of education.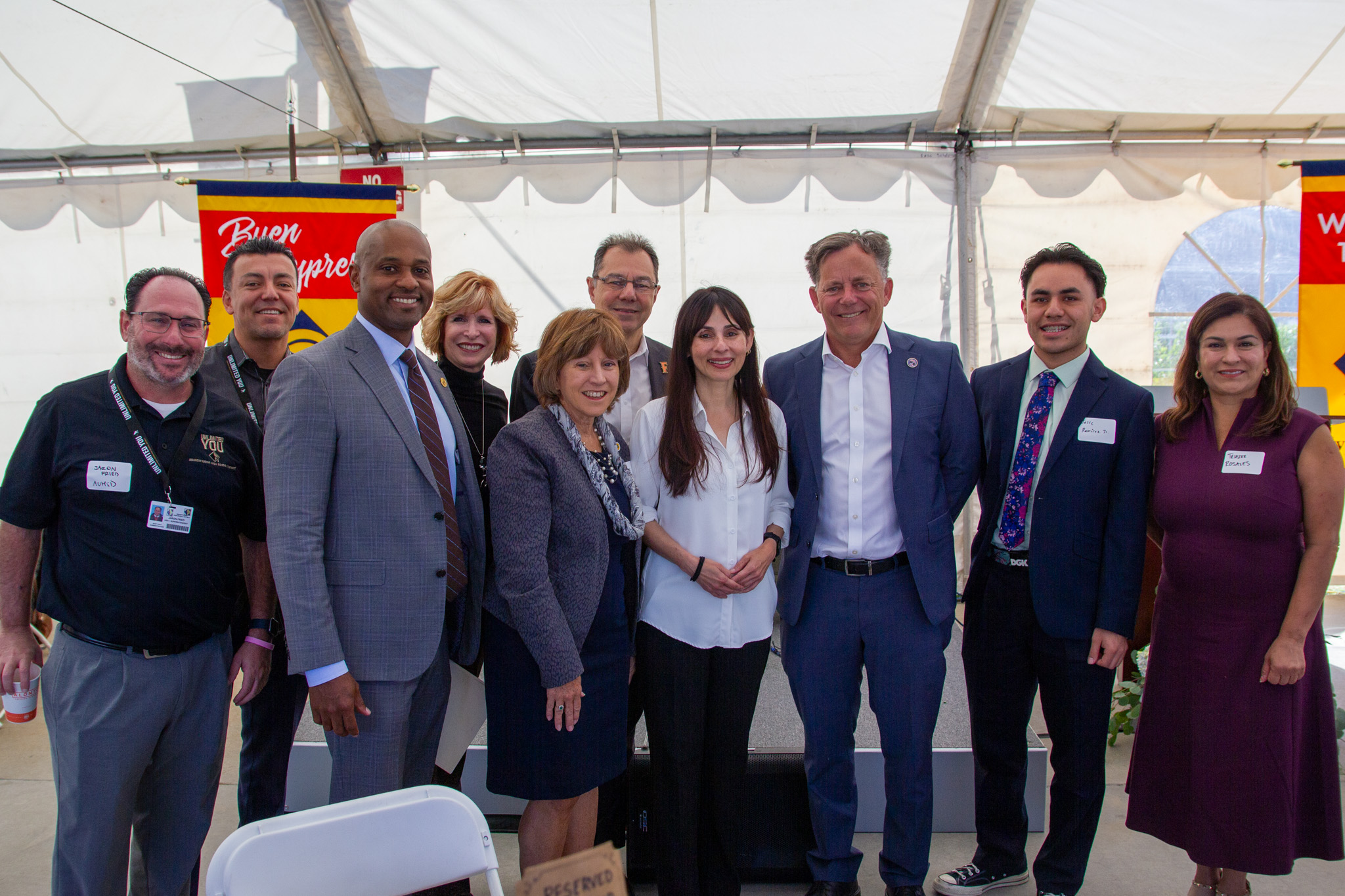 Focus on the Future opened with Dr. Christian, who recently became the chancellor to the 116-campus California Community College System. Dr. Christian described Vision 2030, the system's plan for the coming decade and beyond.
A fireside chat with NOCCCD Chancellor Dr. Byron D. Clift Breland hosting a question-and-answer session with state Senator Newman followed. The two talked about workforce development and partnership.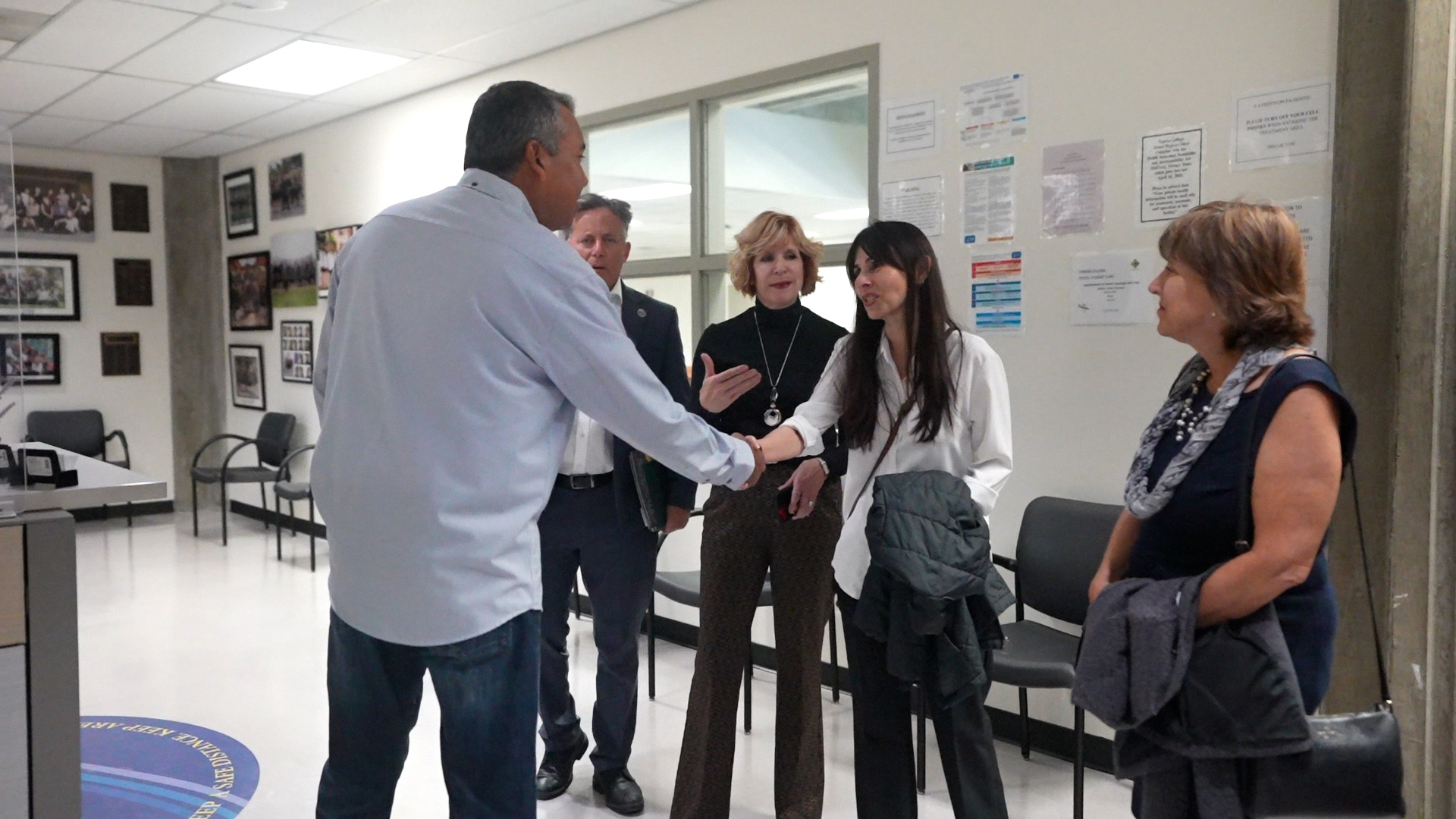 Dr. Christian and Senator Newman later participated in a brief tour highlighting the college's baccalaureate program in Funeral Service and a provisionally approved baccalaureate in Dental Hygiene.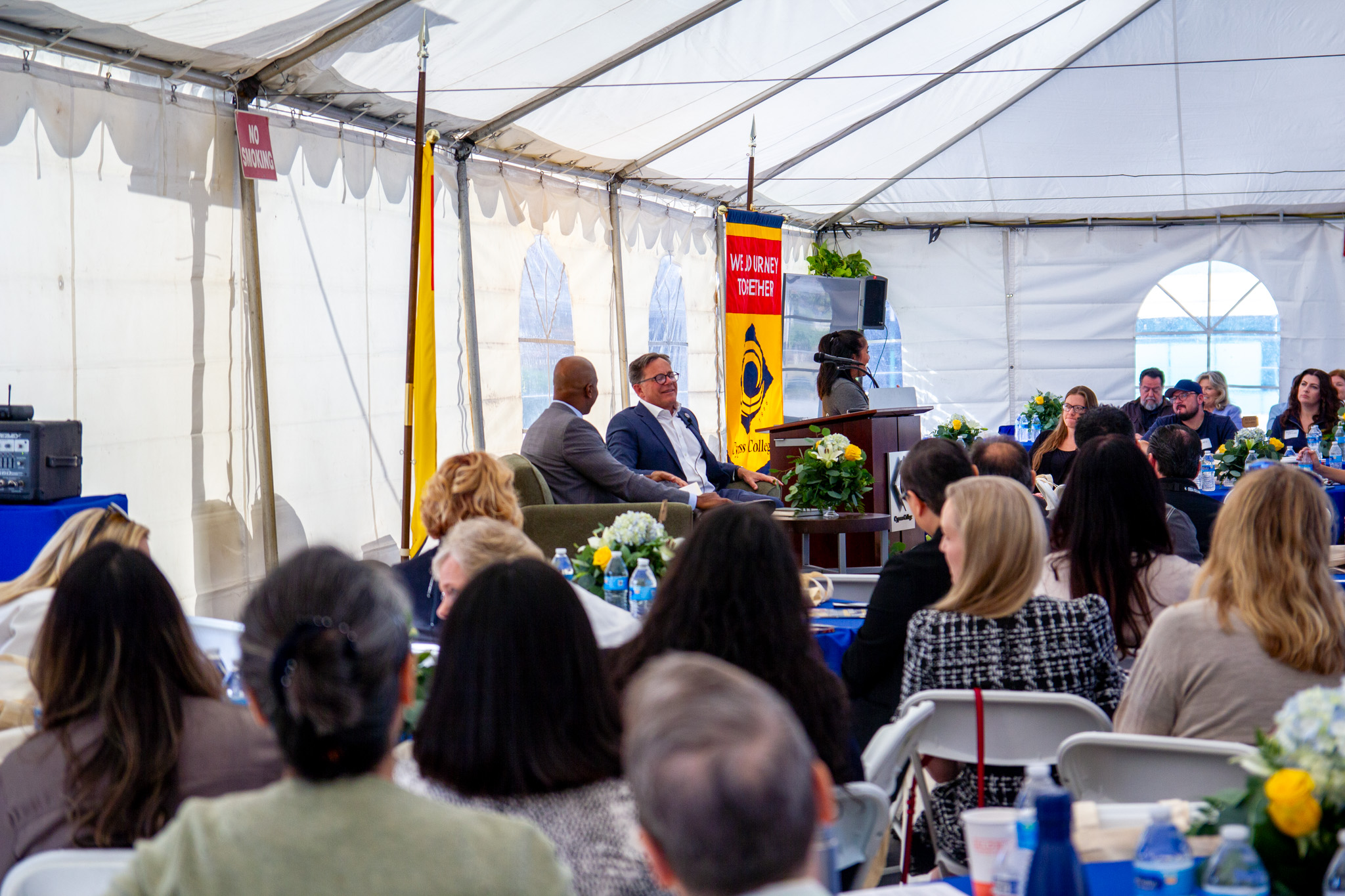 The event closed with a keynote presentation by NCII founder Dr. Johnstone. He is a national leader in the higher education reform movement. Dr. Johnstone's presentation focused on Guided Pathways 2.0, specifically on career development and our ability to help students into rewarding careers.