Student Ambassador Program / Welcome Center
---
Note: Clicking on the button above will take you to our online chat platform. An Informed Consent Statement will pop up on the screen. Please click "agree" to continue to our live chat.
Have a question, but not sure where to go? The Welcome Center can help! The Welcome Center is open Monday–Thursday 8 a.m.–5 p.m. in person and Monday–Friday 8 a.m.–5 p.m. virtually.
Student Ambassadors will be able to assist students with the following:
Direct Students to appropriate departments (Counseling & Student Services, etc.)
Assist students with Registering for Classes
Help with CCCApply questions
Help students navigate myGateway
Help Students Navigate Canvas
Help students troubleshoot with any issues/concerns
---
Student Ambassadors have the greatest impact on others' opinions as they consider becoming a Cypress College student. Student Ambassadors share their own college experience with other students, families, and the community at large, while effectively and enthusiastically representing Cypress College.
---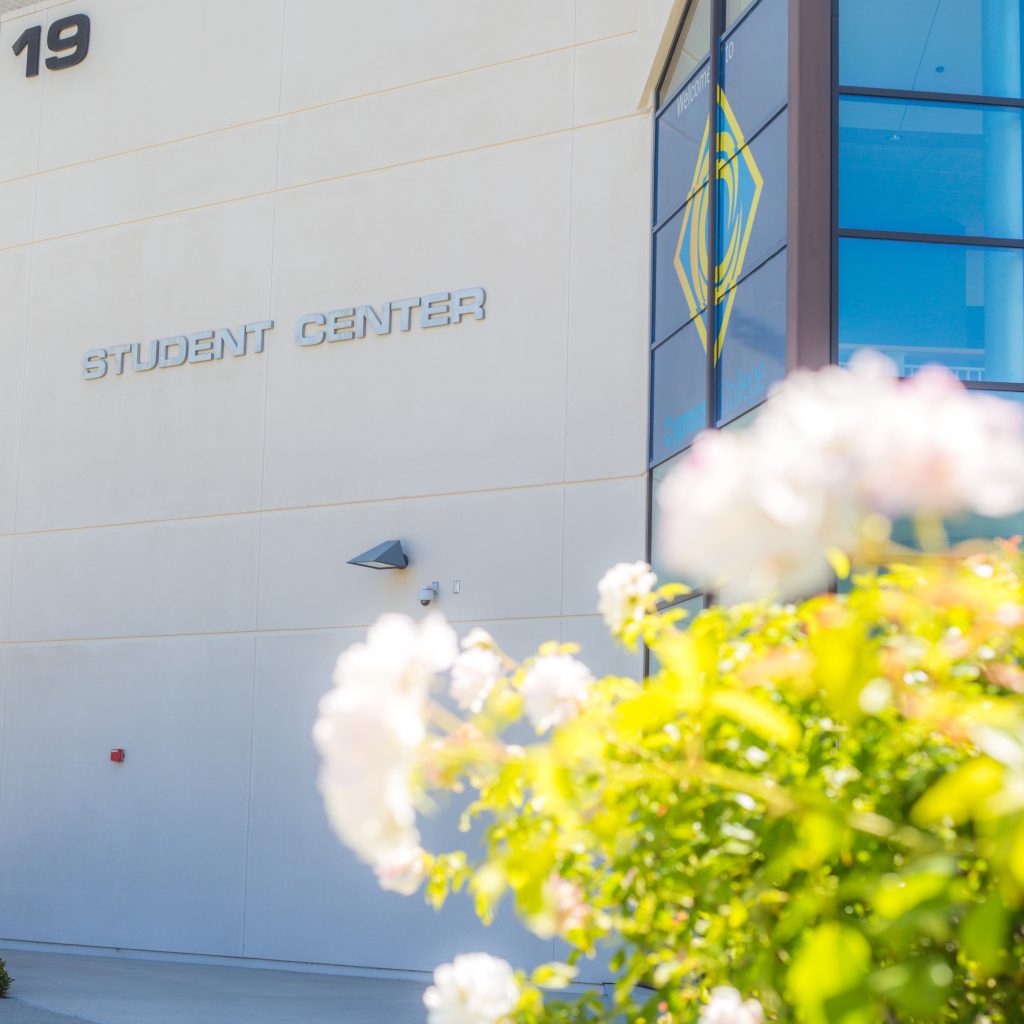 Location
Student Center, Building 19
Contact Information
David E. Resendiz, Outreach Coordinator
E: dresendiz@cypresscollege.edu
T: (714) 484-7712
Kassandra Lawrence, Adjunct Outreach Counselor
E: klawrence@cypresscollege.edu
T: (714) 484-7000, select option 5 and dial extension 48320 or 48012
Hours
In-Person Hours
Monday–Thursday 8 a.m. – 5 p.m.
Virtual Hours
Monday–Thursday 8 a.m. – 5 p.m.