Diagnostic Medical Sonography
Education is always very important. Ultrasound is, I think, quite a niche market. We know our customers very well. We listen to a lot of feedback and they're more than happy to tell us their thoughts.

– Glen Davis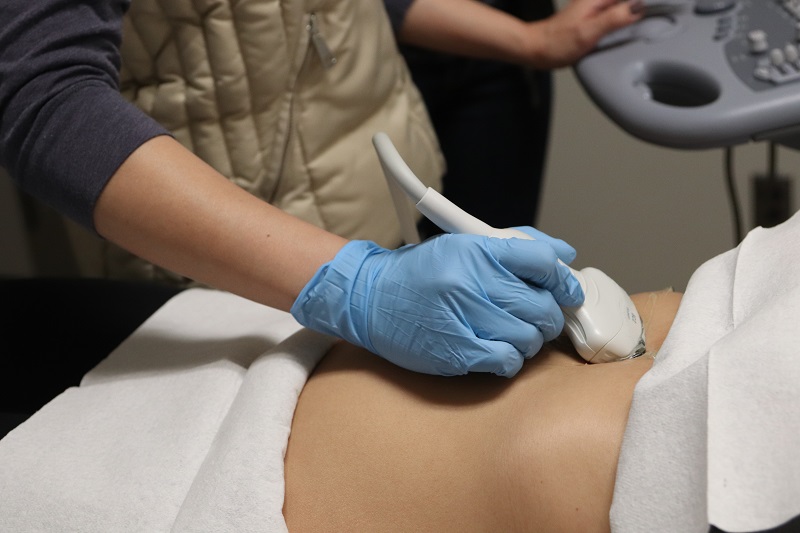 The Diagnostic Medical Sonography Program provides training in general sonography (ultrasound). This includes abdomen, superficial structures, pelvis, and obstetrics. The instruction in this program will qualify you for the examination by the American Registry of Diagnostic Medical Sonography upon graduation and prepare you for employment in a hospital or clinical setting.
The Cypress College Diagnostic Medical Sonography program has programmatic accreditation from the Commission on Accreditation in Allied Health Education Programs (CAAHEP) through the Joint Review Committee in Diagnostic Medical Sonography.
---
What You'll Study
Sonography
Sonography Physics
Sonography Externship
Abdomen Sonography
Pathology and Small Parts
Ob/Gyn Sonography
Doppler Techniques
Carotid and Arterial Sonograph
Clinical Education
Review Seminar
Clinical Training
Catalog
Visit our catalog for more information about the degrees and certificates, course, and program learning outcomes for students majoring in Diagnostic Medical Sonography.
---
Careers & Salary
Careers
Diagnostic Medical Sonographer
Salary
Low: $52k
Average: $90k
High: $133k
---
What Students Say
"I chose Cypress College due to its competitive Diagnostic Medical Sonography program. I am proud to be a part of a program that holds such a strong reputation within the community."
Ashley Kipling
---
Faculty
Nancy Corrales, B.S., RDMS, RT
Francesca Clavel, B.S., RDMS, RVT
Adjunct Faculty
Emma Anton, RDMS, RVT
Julie Hollinghurst, RDMS, RVT
Diagnostic Medical Sonography
Location: Tech Ed III, Room 200
T: (714) 484-7283
Department Chair: Nancy Corrales, ncorrales@cypresscollege.edu