Health Science Division Information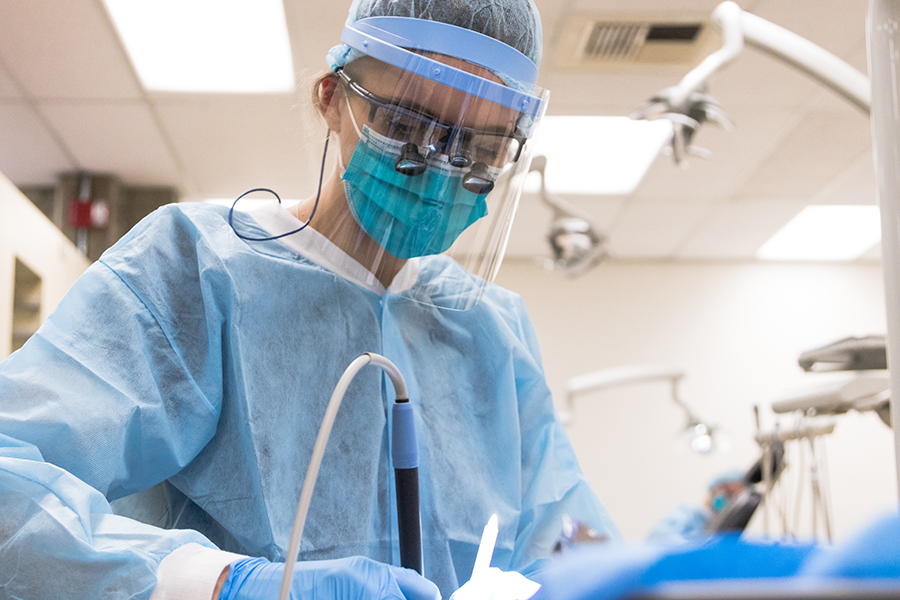 Prepare for a Career in Health Science
The Health Science division is comprised of eight major health programs leading to certification and/or licensure. The health careers at Cypress College provide for quality care of an individual from birth to death. Health careers are exciting, dynamic and growing professions, with employment opportunities expected to continue in high demand for many years to come. As technology advances, it is expected new programs will be added to the existing program options. Health career programs include occupations that involve either direct patient care, or indirect patient care.
---
Programs Ranked Highest in the Nation
Programs in the Health Science Division are ranked among the highest in the state and nation. Pass rates on licensure exams consistently exceed national norms. Graduates are well respected in the medical and dental community. Programs maintain accreditation with national organizations, reflect the highest standards of instruction and patient care, and utilize state-or-the-art equipment in laboratory classes.
---
Health Science Transcript Information
College Transcripts
When you apply to a Health Science program, you will need to supply official college transcripts from other colleges to Cypress College Admissions and Records. You are required to apply to Cypress College and be assigned a student ID number prior to submitting official transcripts.
Official Transcript
An official printed transcript is one that has been stamped and sealed by the college or university and is mailed or hand carried unopened to Cypress College Admissions and Records. Once a transcript has been opened by anyone other than college personnel it is no longer an official document. An official digital transcript is one that has been sent digitally from a college directly to Cypress College to incomingtranscripts@cypresscolllege.edu.  
Cypress And Fullerton College Transcripts
If you have attended Cypress or If you have attended Cypress or Fullerton College you will need to print or download your unofficial transcripts off the website. If you attended either college prior to 1984 you will need to get official transcripts from Records.
High School Transcript
If you have not graduated with an Associates degree or higher you will need to provide a copy of your high school diploma or an official (please see above definition of official) high school transcript. (Mortuary Science applicants will need to provide an official high school transcript).
Requirements
Each Health Science program has unique requirements. It is the applicant's responsibility to follow the instructions within the program's Brochure and Sample Application/Checklist.
International Transcripts
If you have attended colleges and universities outside of the United States and believe you have successfully completed courses applicable to the associate degree or certificate requirements, you must have your transcripts evaluated by an approved international evaluation agency before credit can be determined. A list of approved agencies is available in the Counseling or Admissions and Records offices or at the National Association of Credential Evaluation Services (NACES). Transcripts need to be evaluated course by course with grades and units. Evaluations for degree equivalency recommended if you are applying for Dental Hygiene, Health Information Technology or Radiologic Technology programs.
---
Other
Please see program application procedures in the program brochure for more detailed application information.
Passage Rates for Licensure
Passage rates for licensure is available on each program web page.