Human Services
The best way to find yourself is to lose yourself in the service of others.

– Mahatma Gandhi
The Human Services professional is skilled and knowledgeable in a large variety of specialties.
Our programs provide the foundation for higher level degrees and management positions in a variety of human services agencies.
The Human Services Department offers an associate in arts degree as well as certificate programs in a large variety of specialties, including:
Our faculty are specially trained and many work in or have worked in the field of their specialty.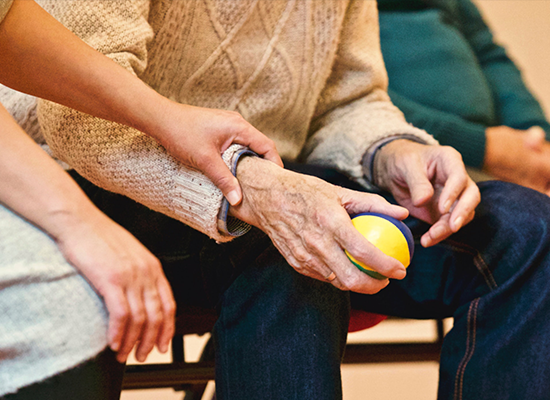 ---
The Human Services program at Cypress College is accredited by CAADE (The California Association for Alcohol and Drug Educators). CAADE is one of the credentialing organizations included in the State of California Department of Alcohol and Drug Programs directory meeting the minimum criteria for Alcohol and Drug Counseling.
---
What You'll Study
Behavior Modification
Human Services
Fieldwork
Family Studies
Crisis Intervention and Referral
Group Leadership-Group Process
Helping Skills-Human Services
Self-Esteem Strategies
Families and Substance Abuse
Behavior Modification
Drugs and Alcohol in Our Society
Intervention Strategies
Drugs and Physiology
Co-Occurring Disorders
Victimology
Society and Victimization
Ethical Issues in Human Services
Prevention Strategies
Human Services in Criminal Justice
Counseling in Criminal Justice
Conflict Resolution-Mediation
Careers in Criminal Justice
Cross-Cultural Criminology
Catalog
Visit our catalog for more information about the degrees and certificates, courses, and program learning outcomes for students majoring in Human Services.
---
Careers & Salary
Careers
Community and Social Service Specialist
Social and Human Service Assistant
Community Health Worker
Bailiff
Detective
Criminal Investigator
Police Officer
Sheriff's Patrol Officer
Private Detective/Investigator
Salary
Low: $23k–$30k
Average: $42k–$78k
High: $77k–$145k
---
What Students Say
"I am most passionate about helping people to live a life of fullness. I believe that being happy and healthy is a right; however, it is not the case that people are always viewed fairly and justly. Marginalization and stereotyping still exist in this country. I want to make a difference and prove that every individual deserves to be respected."
Flora Li
---
Adjunct Faculty
Brenda Wilson, M.S.W., LCSW
Human Services Department
Location: Humanities Building, Room 238
T: (714) 484-7185
Department Chair: James Tapia, jtapia@cypresscollege.edu