Art Center College of Design Information Session
12 Mar 2019 @ 12:00 pm

-

1:30 pm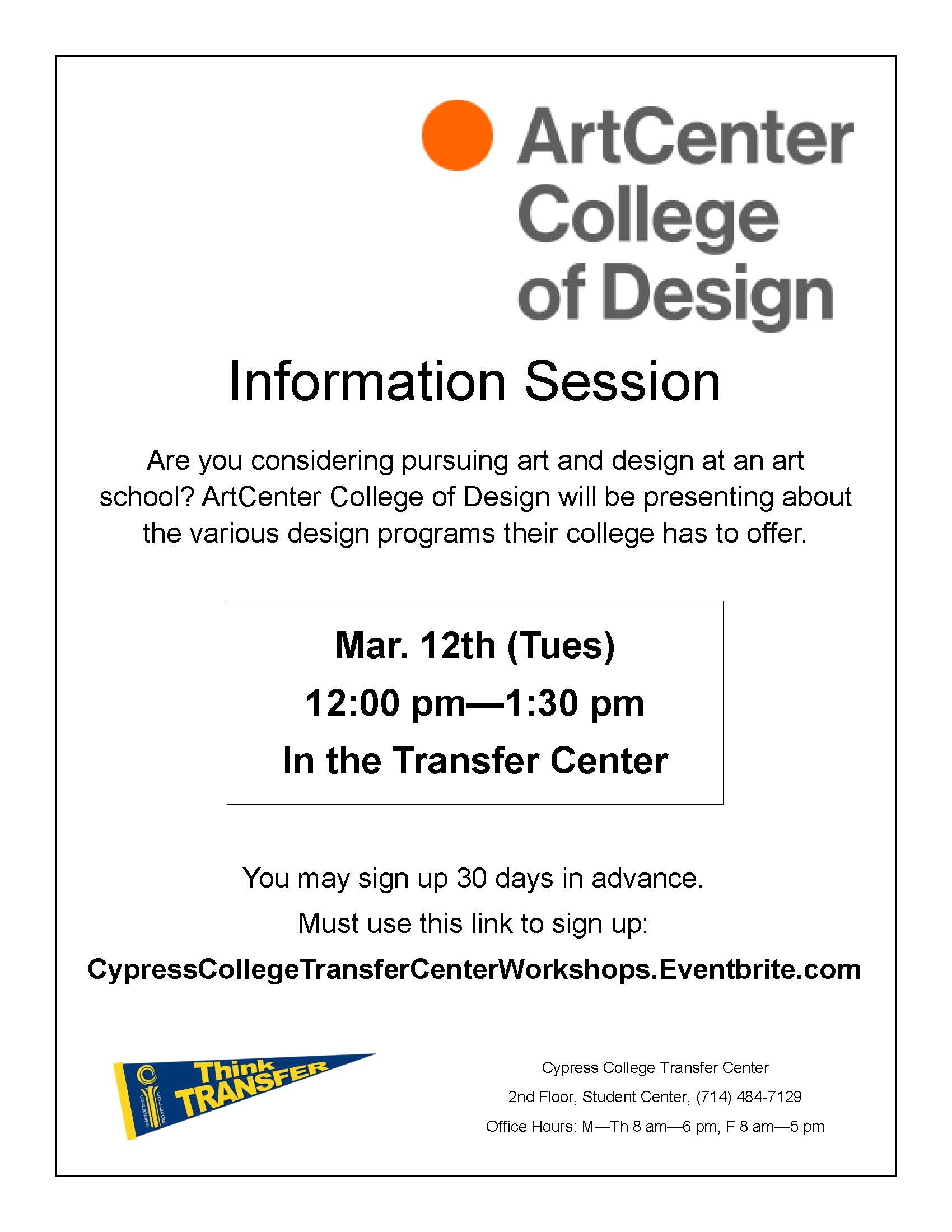 Where: In the Transfer Center
Are you considering pursuing art and design at an art school? Art Center College of Design will be presenting about the various design programs their college has to offer.
You may sign up 30 days in advance.
Must use this link to sign up for the workshop: www.CypressCollegeTransferCenterWorkshops.Eventbrite.com
For more information:
Cypress College Transfer Center
2nd Floor, Student Center, (714) 484-7129
Office Hours: Monday-Thursday 8 a.m. – 6 p.m., Friday 8 a.m. – 5 p.m.